Sting
The singer and songwriter has established a celebrated solo career alongside his work as part of pop-rock band the Police.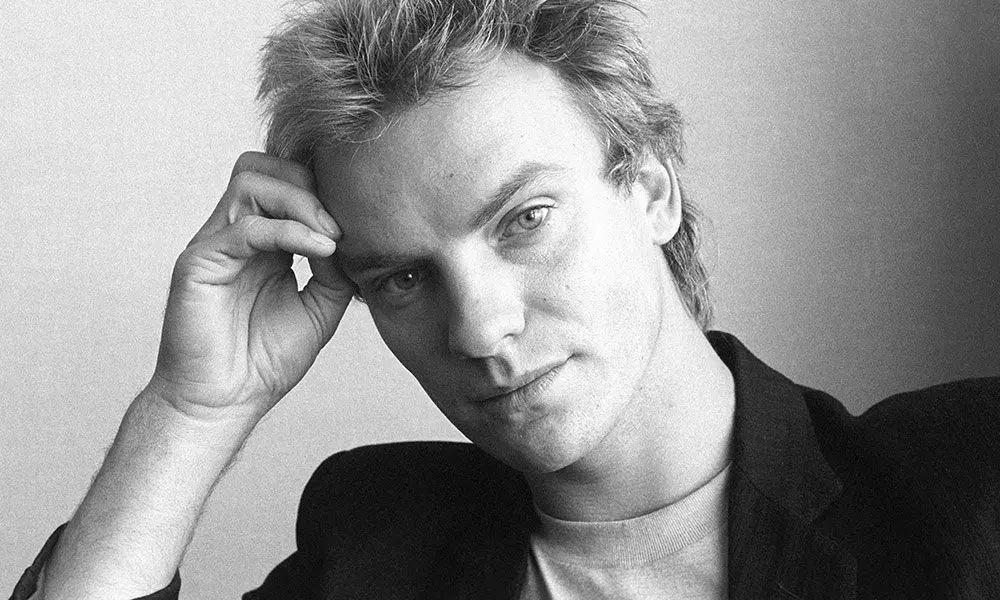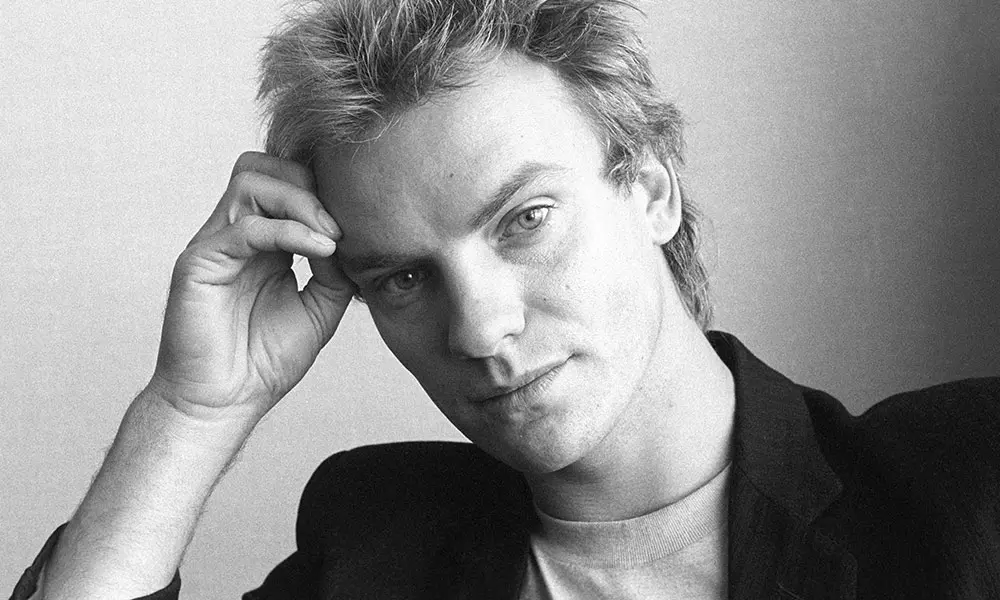 There is a very select club of artists who have truly outgrown the reputation that they had gained as a member of the successful group in which they made their name. Robert Plant, Peter Gabriel, Lionel Richie and Phil Collins are all in there; Sting, the former Gordon Sumner, is certainly one of the founding members. His effortless musicianship, desire to experiment and willingness to go beyond what has been expected of him has made him one of the perennially interesting and inventive artists working both in and outside of popular music: as an actor, author, artist and raconteur.
Sting has built a solo career with a very varied musical style, incorporating jazz, reggae, New Age, and even classical influences into his music. As a solo musician and member of The Police, Sting has earned 16 Grammy Awards for his work. He won his first Grammy with The Police for Best Rock Instrumental Performance in 1981, three Brit Awards – winning Best British Male in 1994, a Golden Globe, an Emmy Award, and several Oscar nominations for Best Original Song. The boy from North Tyneside done good!
Born Gordon Matthew Thomas Sumner in Wallsend, North Tyneside in October 1951, he was the eldest of four children. After receiving his first guitar at the age of 10, he learned to play and became infatuated with popular music. While studying, he would go to nightclubs and watch popular music, especially as Newcastle was a stop on most artists' national tours. But he knew he had to move on. "I always wanted to get out," he told Q magazine in 1987. "I always thought the environment was restricting. They built a ship every year and we'd all go to the launching, looking at this thing drifting off into the world and never coming back to port again. For me, it became a symbol of escape." Escape he would. He qualified as a teacher and worked for a couple of years at St Paul's First School in Cramlington, north of Newcastle. Sumner worked as a jazz musician in the group Last Exit while teaching. While playing in the Phoenix Jazzman, fellow member Gordon Solomon christened him Sting as he wore a stripy sweater that made him resemble a bee. Like honey, the name stuck.
Relocating to London in 1977, he joined Stewart Copeland and Henry Padovani in new wave ensemble, The Police, who were signed to Copeland's brother Miles' Illegal label. What happened next is very well documented. Industry veteran, guitarist Andy Summers, joined soon after – replacing Padovani. After securing their first UK No. 1 'Message In A Bottle', the group became one of the biggest phenomena in pop music for over a decade, selling millions of albums, garnering six Grammys and headlining New York's fabled Shea Stadium, played previously by the Beatles.
Although their break up was never formally announced, Sting began to work outside the group as early as 1982, contributing his version of the 1929 Vivian Ellis standard 'Spread A Little Happiness' to his performance in the film Brimstone And Treacle.
In 1985, however, he struck out and released his first solo album, the elegant and accomplished triple-platinum-selling The Dream Of The Blue Turtles. Working with high calibre performers from the world of jazz, such as Omar Hakim and Branford Marsalis, the lead single, 'If You Love Someone Set Them Free', demonstrated that he had lost none of the tuneful edges he had acquired during his years with the Police but had added a sophisticated edge. It showed that he could comfortably stand outside his former group. He also contributed a vocal to one of the UK's biggest-selling albums of all time the same year when he adapted the melody of the Police hit 'Don't Stand So Close To Me' for Dire Straits' world-wide success 'Money For Nothing' from their Brothers In Arms album, a song he also sang with them at Live Aid, where he also performed solo, in July 1985.
The Michael Apted-directed documentary and live album from The Dream Of The Blue Turtles' resultant tour, Bring On The Night, was released in July 1986. It showed Sting freewheeling, away from the pressure and expectations of having to behave like the rock superstar he had become. Superb versions of Police standards like 'Bring On The Night' segued into 'When The World Is Running Down You Make The Best Of What's Still Around' sat effortlessly beside material from his debut album and new works played on the tour.
1986 saw The Police come together for the final time for 20 years –  they recorded a new version of 'Don't Stand So Close To Me' for their Every Breath You Take: The Singles album that year and played a handful of shows together in North America, but anything more permanent was not to be.
Inspired by the critical and commercial success of The Dream Of The Blue Turtles, Sting released his next work, a double album. Dedicated to his mother who had recently died – Nothing Like The Sun, its title taken from Shakespeare's sonnets, painted him as an English romantic at large in a modern world. Released in October 1987, it was a bold, expansive album, which saw him working with ex-Police guitarist Andy Summers as well as Eric Clapton, Mark Knopfler and legendary arranger and composer Gil Evans. It contained the fabulous tribute to Quentin Crisp, 'An Englishman In New York', 'They Dance Alone', dedicated to the Chilean 'mothers of the disappeared', and the touching 'Fragile', which was dedicated to the American civil engineer Ben Linder, who was killed by Contra rebels in Nicaragua. Sting recorded Spanish and Portuguese versions of this song, soon to become one of his standards. A separate version of the album was released for Portugal, Nada Como El Sol, which demonstrated how in tune with his larger world audience he was. He was clearly comfortable with the way his career was going, as he said to Q, "If it pleases me, that's enough. When an album sells millions of copies, I like that! I can tell you, it's a wonderful feeling. It confirms that the effort you've put into it has worked. But that doesn't mean to say that I have to compromise the material in order to do that, just as I don't compromise myself in my appearance."
In 1991, Sting released The Soul Cages, a bleaker, introspective album, dedicated this time to his father who had recently died, featuring the huge hit 'All This Time'. Soon after The Soul Cages, Sting joined an illustrious group of people, such as Vivian Stanshall, David Bowie, John Gielgud and Boris Karloff, who had all previously narrated Prokofiev's Peter And The Wolf. Sting's version, released on the prestigious Deutsche Grammophon label, was recorded with The Chamber Orchestra of Europe, conducted by Claudio Abbado.
However, it was his 1993 album, Ten Summoner's Tales where, for many, it all snapped into focus. Buoyed by his recent marriage to actress Trudie Styler, Sting wrote some of the very best songs of his career, including the rapturous 'Shape of My Heart' and the touching, reflective, 'Fields Of Gold'. Sting also gained his only US No. 1 to date with the swaggering ballad, 'All For Love', sung with Rod Stewart and Bryan Adams from the 1993 Walt Disney film, The Three Musketeers.
An interesting curio from this period was the release of his Demolition Man EP, which featured a re-recording of his Police song from Ghost In The Machine, made for the futuristic Hollywood movie of the same name, featuring Sylvester Stallone. To demonstrate his versatility, in May 1995 Sting collaborated with Steve Wood for the soundtrack to the IMAX film, The Living Sea, a superb survey of the world's oceans, narrated by Meryl Streep.
Ahead of Sting's 1996 album, Mercury Falling, he told Sylvie Simmons of Mojo "If there's a theme on this record, it's more one of acceptance about things that can't be changed. Not one thing, in particular, it's just that in the past – in my young life I tended to fight against everything, struggle against the whole of life. I suppose it's just getting older. I'm not having a mid-life crisis or anything, but I certainly am in mid-life, and happy to be in mid-life. Making this album was a very relaxed experience." It was a mature, polished work that contained the hit singles 'You Still Touch Me' and 'I'm So Happy I Can't Stop From Crying'.
Sting's 1999 release, Brand New Day, proved to be one of his most popular, selling over eight million copies worldwide. The atmospheric, sensual single 'Desert Rose' led the album, a duet with Cheb Mami, a leading exponent of rai – a form of Algerian folk music. The accompanying tour saw Sting play several hundred shows in 45 different countries. By now, Sting was fully reconciled with his Police catalogue, and his shows would comfortably cross his entire career.
After the release of his hugely successful Sacred Love album in 2003, Sting took time to consider his next steps. What happened next was a stylistic leap forward and a nostalgic leap back. Songs From The Labyrinth in October 2006 marked the furthest that Sting had moved away from the mainstream. Released on the prestigious classical label Deutsche Grammophon once more, it featured Sting playing the lute with classical musicians, recording the songs of Elizabethan Composer John Dowland. Although it was unlikely to match his previous commercial success, for Sting, it was a personal triumph.
And then, at the opposite end of the spectrum, The Police reformed. In 2007, the time felt right for Summers, Sting and Copeland to reunite and they performed a series of victorious reunion concerts across the globe.
If On A Winter's Night, its title inspired by the 1979 novel by the Italian writer Italo Calvin, was released in October 2009. Sting's time back with the Police had not sent him scurrying to make an album of conventional hits. If anything, he delivered one of the most accomplished albums of his career, with this collection of traditional English winter songs and early carols, recorded with a select group of Northumbrian musicians,
Symphonicities in July 2010 saw him taking his catalogue into the studio and on the road with the Royal Philharmonic Concert Orchestra, reinterpreting his work as symphonic orchestral pieces. A live capture of the tour, Live In Berlin, was released in November of that year.
With a career as long as his, it is little wonder that Sting has been compiled so often: Fields Of Gold: Best Of Sting 1984-1994 offers a great overview of his first decade as a solo artist, while The Very Best Of Sting And The Police is entirely self-explanatory: 18 tracks of the finest moments from his entire career. Elsewhere, The Best Of 25 Years is his most comprehensive latter-day solo collection.
Back to the day job, Sting unveiled his many-years-in-the-making musical, The Last Ship, a paean to his childhood and the North East shipbuilding industry. After premiering in Chicago, the musical moved to the Neil Simon Theatre on Broadway and garnered two Tony Awards, one for Best Score, the other for Best Orchestrations. The album of the play featured AC/DC's Brian Johnson, old mate Jimmy Nail, local folk girls The Unthanks, and The Wilson Family with Kathryn Tickell.
Sting's first rock album for a while was the highly praised 57th & 9th. Released in November 2016, it includes the archetypally Sting sound of "I Can't Stop Thinking About You" and the autobiographical "Heading South On The Great North Road", and found songwriter/producer Martin Kierszenbaum (Lady Gaga, Madonna, Keane, Robyn et al) at the console. The deluxe/super Deluxe editions include a live version of "Next To You" (the opening track on The Police's debut album, Outlandos d'Amour) as performed with the Last Bandoleros trio.
Sting's most poignant moment occurred when he re-opened the Bataclan club in Paris, the same month as 57th & 9th was released; among seven new songs performed that night was "50,000", a song inspired by the many rock star deaths that punctuated this saddest of years.
Sting has constantly confounded his critics and delighted his fans. His body of work is mature, thoughtful and frequently joyous, creating unmistakable, thoughtful pop singles combined with deeper, brooding, experimental work that begs discovery.
Max Bell
Format:
UK English