'Demolition Man': The Story Behind The Police's Explosive Song
An instant classic from The Police, here's the story behind the song recorded by everybody from Grace Jones to Manfred Mann.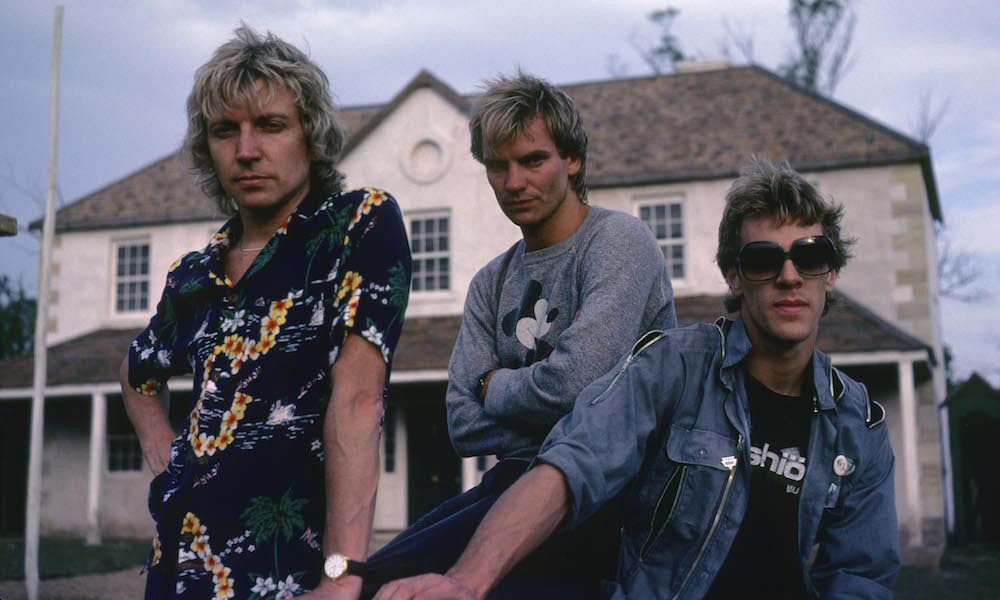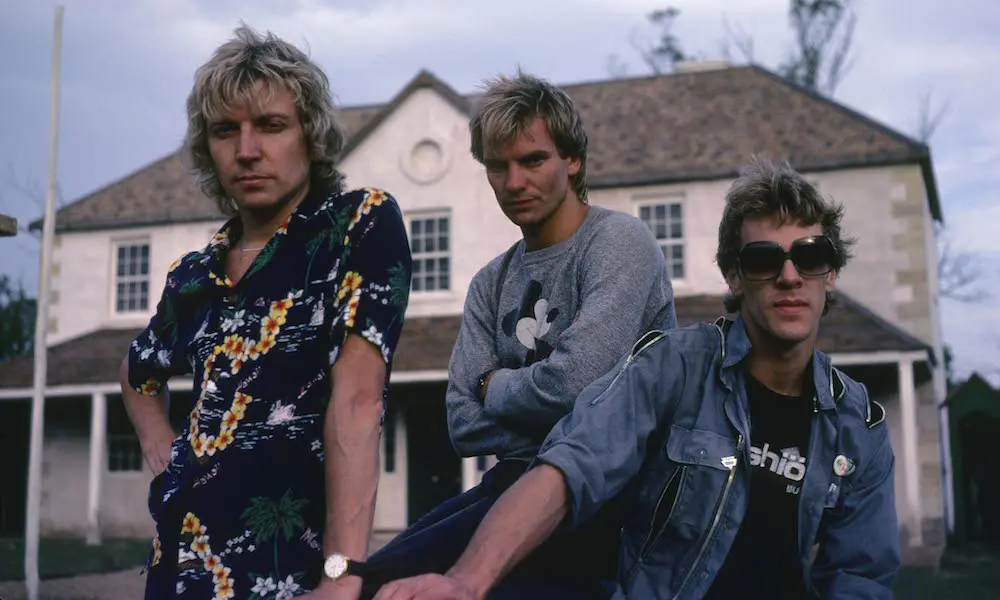 The Police first recorded the driving, hard-edged "Demolition Man" for their fourth album, 1981's Ghost In The Machine, yet the song was actually written by Sting before the release of the band's third album, 1980's Zenyatta Mondatta.
"Demolition Man" initially came together in rural Ireland, during the summer of that year, when Sting was living in Peter O'Toole's house in Connemara. The renowned actor reputedly liked the lyrics, especially the lines "I'm a three-line whip/I'm the sort of thing they ban" – which referenced the British parliamentary term for an emergency vote – and his positive response encouraged Sting, who already felt the song had potential.
The Grace Jones version
However, rather than taking "Demolition Man" directly to The Police, Sting initially presented it to Grace Jones after she requested he write her a song. Jones and her team duly gave the track a striking machine-funk treatment that appeared on her high-profile fifth album, Nightclubbing, in May 1981.
By this time, however, The Police were already knuckling down to work on Ghost In The Machine with co-producer Hugh Padgham at George Martin's AIR Studios in Montserrat. They were all fired up to have a crack at "Demolition Man" after hearing Jones' interpretation of the track.
Grace Jones - Demolition Man (12" Version)
The Police's version
The Police significantly broadened their sonic palette on Ghost In The Machine, adding keyboards and horns to a number of the tracks, and their beefy take of "Demolition Man" featured Sting riffing the song's counter-melody on tenor saxophone. Vamping around Sting's insistent, cyclical bassline, Summers and drummer Stewart Copeland also excelled on the track, which turned into an urgent, six-minute tour de force performed with a similar intensity to Regatta De Blanc's "Death Wish."
"To me, our version is much more ballsy and it was a one-take job," Summers explained. "So that's how we started [Ghost In The Machine]. It got us off to a good beginning, because everyone was really up from that. It was just what we needed."
Aside from its vivid arrangement, "Demolition Man" features an especially memorable lyric, with lines such as "I'm a walking nightmare/An arsenal of doom/I kill conversation/As I walk into the room" being typical of the song's portentous imagery. It was one of several tracks Sting wrote after delving into Arthur Koestler's book Ghost In The Machine. In addition to supplying The Police with their album title, Koestler's 1967 tome examined the human mind and society's apparent appetite for self-destruction.
"In the record, I have ideas put very simply which are parallel to the ideas put very coherently over hundreds of pages," Sting revealed in a 1981 NME interview. "'Demolition Man' is the beast – he can't help himself, he has to destroy. That's part of me. I'm actually very destructive. I can also be creative, but that is half of me."
"Demolition Man" went on to become a hallmark of The Police's live shows across 1981-82 and Sting reintroduced it to his live set during the widely-acclaimed tour in support of his first solo album, The Dream Of The Blue Turtles. An intense live version culled from a Paris show on that album's supporting tour was also included on the acclaimed Bring On The Night live collection.
The Sting solo versions
Sting later reinvented "Demolition Man" in an industrial guise for the 1993 Sylvester Stallone/Wesley Snipes movie of the same name, while his muscular reimagining of the song from his My Songs album will delight fans who loved The Police at their visceral, energetic best. Indeed, for a song that Sting originally gave away, "Demolition Man" continues to enjoy an extremely healthy afterlife.
Sting - Demolition Man (Audio)
"The Police recorded it, Grace Jones recorded it, Manfred Mann's recorded it," Sting said, reflecting on "Demolition Man"'s incredible journey in an interview with The Independent. "It just seems to be one of those songs that people want to record."