The Legacy Of Gil Evans: One Of Jazz's Most Important Arrangers
Gil Evans was one of the most important arrangers in the history of jazz.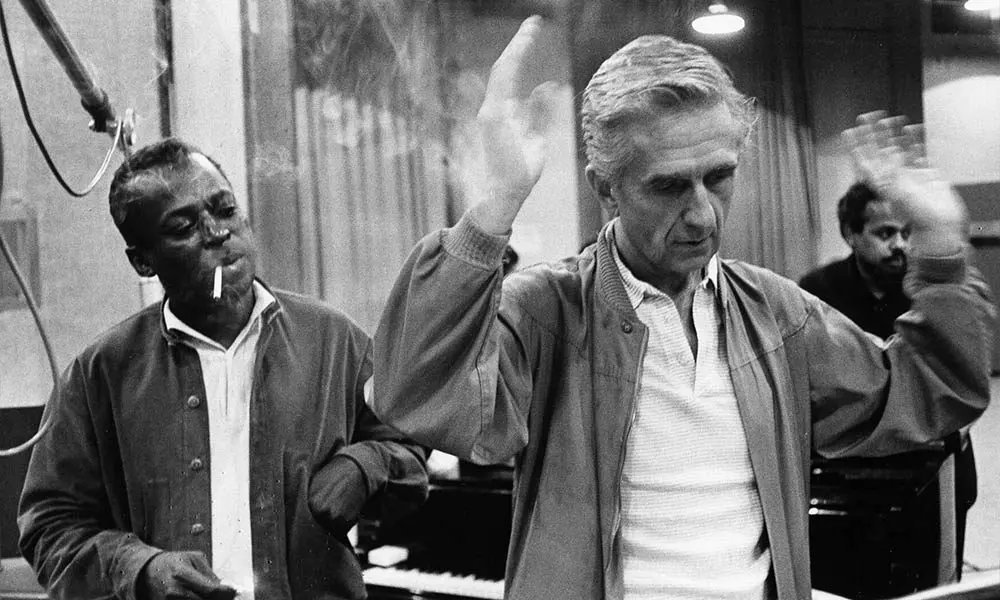 Gil Evans was one of jazz's most important arrangers, and it was apparent from early on that Evans would pursue a career in music. Born on May 13, 1912, as a teenager, Evans was preoccupied with music, playing in a band as well as transcribing records, writing down songs and arrangements. Evans was turned onto jazz by a friend's father who played him Duke Ellington, Louis Armstrong, and Fletcher Henderson records. Seeing an Ellington concert in 1927 set Gil on course for a career in music.
Gil Evans' first band
He played tea-time piano in the Grand Hotel, Stockton and the first record he bought was Louis Armstrong and Earl Hines' No One Else But You. Evans' first band was formed in 1933 and they played the arrangements he had transcribed of songs by Don Redman, Ellington, and Henderson. In 1935, they had made enough progress to be on the same bill at the Palomar Ballroom as Benny Goodman.
Evans became good friends with arranger Claude Thornhill and after he returned to New York, Gil soon followed. With the coming of World War II, Evans was posted to various army bands, mainly play bass drum. It was during this time that he became acquainted with bebop.
After the war, Evans returned to New York to arrange for Thornhill's reformed orchestra, and moved into a small furnished basement at 14 West 55th Street. The spot became a drop-in place for fellow musicians, composers, and theorists to hang out and swap ideas, "I rented the place for two years. I never knew who was going to be there when I got home and I didn't care." Regulars calling by were Gerry Mulligan, who ended up moving in permanently, Lee Konitz, George Russell, and John Lewis. Charlie Parker mostly came to sleep, often accompanied by Miles Davis.
Birth Of The Cool
Davis and Evans formed a nonet in 1948, consisting of French horn, trombone, tuba, trumpet, alto and baritone sax, and rhythm section, to play the arrangements based on Gil's "fast and light and no vibrato" blueprint. The band played at the Royal Roost on 47th Street, which featured on three radio broadcasts that are now included on The Complete Birth Of The Cool remastered and reissued on Blue Note, along with the original dozen studio sides that they cut in 1949 and 1950 for Capitol.
Following his marriage, Evans worked briefly with Charlie Parker in 1953, but it wasn't until 1956 that he got another big break when he arranged Helen Merrill's album, Dream of You for EmArcy, and then got a call from Davis that would lead to a succession of brilliant albums like Miles Ahead (1957), Porgy and Bess (1958), Sketches of Spain (1960), and Quiet Nights (1962).
The second and only other time Evans and Davis performed live was at Carnegie Hall in 1961, with Hank Mobley, Wynton Kelly, Paul Chambers, and Jimmy Cobb, and the Gil Evans Orchestra. Their concert included Rodrigo's Concierto de Aranjuez from Sketches of Spain, Ahmad Jamal's "New Rhumba" from Miles Ahead, and Sonny Rollins' "Oleo."
Going solo
Evans was feted as a genius, which in turn afforded him the opportunity to record his own albums. These included Gil Evans And Ten (1957), New Bottle, Old Wine (1958) with Julian "Cannonball" Adderley, its follow-up Great Jazz Standards (1959), Out Of The Cool (1960), and The Individualism Of Gil Evans (1964). Other albums he arranged during this period included Guitar Forms (1964) with Kenny Burrell, and Look To The Rainbow (1966) with Astrud Gilberto.
After remarrying, Evans slipped from the scene but by the 1970s he was planning on collaborating with Jimi Hendrix. This intriguing idea sadly didn't come to pass, as Hendrix passed away before they could properly work together. Evans did release The Gil Evans Orchestra Plays the Music of Jimi Hendrix (1975), an instrumental album of his songs that brilliantly integrates rock and jazz elements, with guitarists John Abercrombie and Ryo Kawasaki.
Touring with legends
Turning away from the studio, Evans took a touring orchestra of up to fifteen musicians on the road, often performing at least one Hendrix song in each concert. On occasions, a concert would be built around a guest soloist, for example, John McLaughlin at Ravenna in 1986, and Sting at Perugia in 1987.
From 1984 until his death on March 20, 1988, Evans and his Monday Night Orchestra played weekly at the Sweet Basil club in New York, and the atmosphere at their performances can be relived via Live At Sweet Basil, Vol. 1 & 2 (1984), and Bud And Bird (1986), the latter winning his one-and-only Grammy Award, for Best Jazz Instrumental Performance, Big Band. He also scored the soundtracks for Absolute Beginners and The Color Of Money.
Henry Lowther, a trumpeter in Evans' band during his later years, said, "Gil was an absolutely lovely man. He was modest and unassuming, but he was terribly disorganized and a chaotic bandleader…[nonetheless] there's no doubt in my mind that Gil was the most important writer in jazz history after Duke Ellington."
Listen to the best of Gil Evans on Apple Music and Spotify.