'New Bottle Old Wine': The Gil Evans Classic That Gets Better With Age
Giving vintage jazz compositions a modern feel, 'New Bottle Old Wine' reveals just why arranger Gil Evans was hailed as a genius.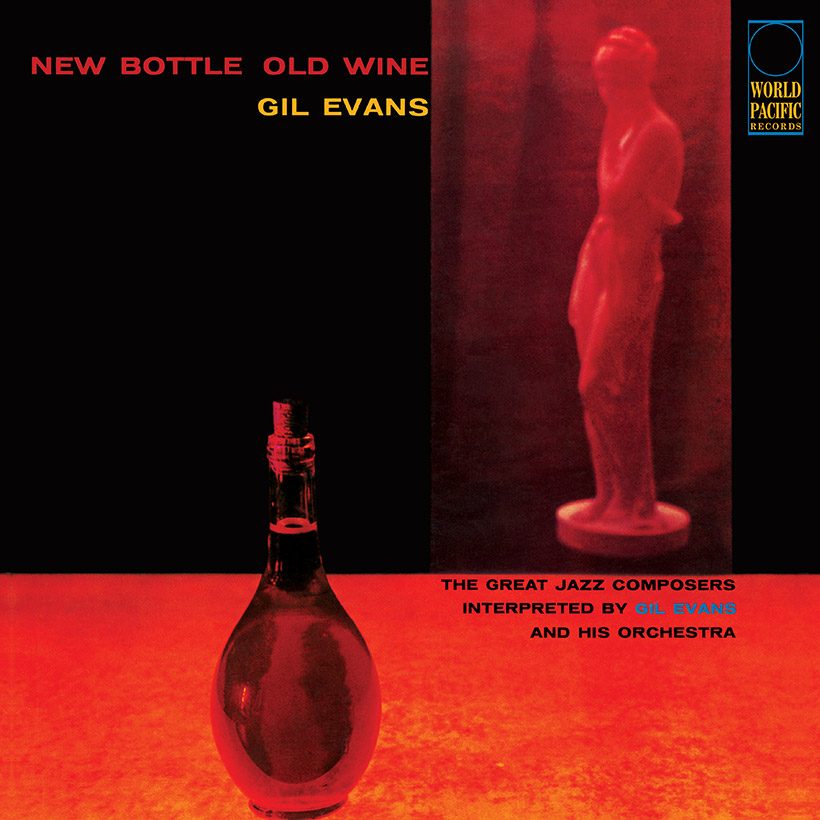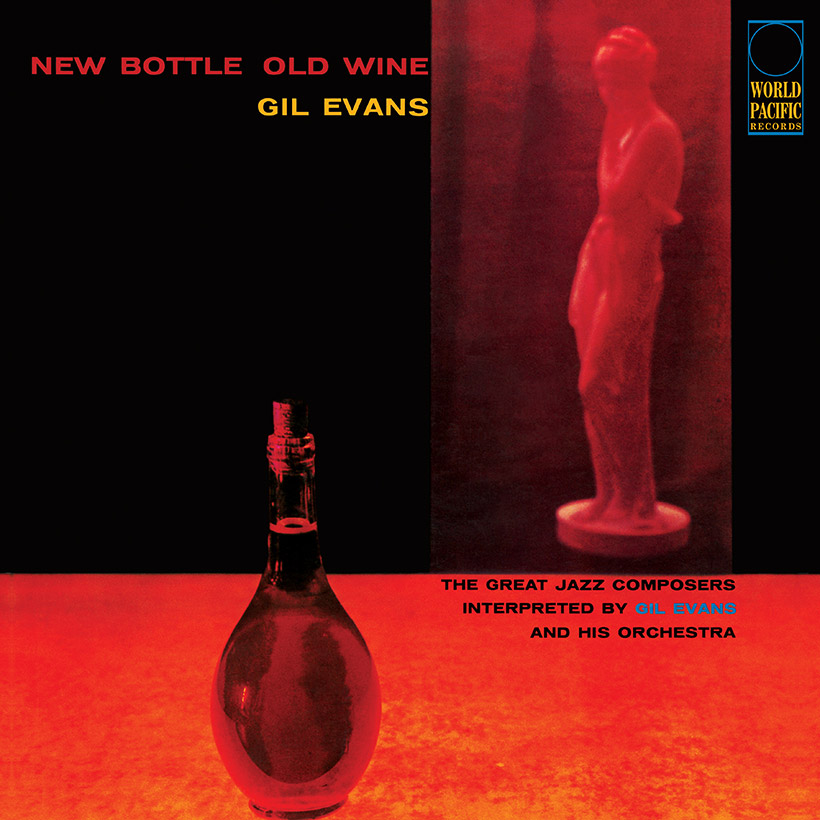 In April 1958, when Gil Evans took a 17-piece ensemble into the studio to record the first of two sessions that would be released as New Bottle Old Wine, he was 45 years old and his name was on almost every jazz musician and critics' lips thanks to his contribution to a remarkable album by trumpeter Miles Davis, recorded and released the previous year. It was called Miles Ahead and was a groundbreaking collection of tracks arranged for a large ensemble by Evans that proved big bands could still be a viable platform for jazz expression in the modern era.
A Canadian by birth, Gil Evans was born Ian Ernest Gilmore Green in Toronto, Ontario, in 1912, and rose to fame in the 40s working as an arranger for US bandleader Claude Thornhill, whose trailblazing orchestra became a beacon of progressive jazz via Evans' sophisticated arrangements. After leaving Thornhill, Evans worked with a young Miles Davis in 1949 and 1950 on sessions for Capitol Records that were eventually released as Birth Of The Cool. Davis appreciated Evans' unique approach to orchestration and the two became close friends.
When Davis was asked in 1957 by George Avakian, his producer at Columbia Records, to choose an arranger to work with, the trumpeter had no hesitation in choosing Evans, who wrote the charts for what became Miles Ahead. That album not only marked Miles Davis as a taste-making pathfinder in modern jazz but also spotlighted the genius of Gil Evans, and it was no surprise, in the wake of Miles Ahead, that the arranger was given an opportunity to make records under his own name.
Listen to New Bottle Old Wine as part of Gil Evans' The Complete Pacific Jazz Sessions on Apple Music and Spotify.
Reinvigorating vintage jazz
After releasing his debut album, Gil Evans & Ten, on Prestige in early 1958, the arranger (who also played piano on his own sessions) agreed to record an album for the Hollywood-based World Pacific label, though production would be handled by Miles Davis' producer George Avakian.
Sessions for what became New Bottle Old Wine took place on April 9 and May 2, 1958. For the project, Evans – as he had with Miles Davis on Miles Ahead – would feature a soloist: in this case, alto saxophonist Julian "Cannonball" Adderley, then a 30-year-old rising star of the New York jazz scene. Adderley was accompanied by a large brass section of trumpets, trombones, tuba and French Horn with a rhythm section comprised of guitarist Chuck Wayne, bassist Paul Chambers and drummer Art Blakey (who played on all the tracks except one, where Miles Davis' then sticksman, Philly Joe Jones, sat in).
The album's title alluded to its offering of fresh new versions of vintage jazz compositions. Stylistically, New Bottle Old Wine (subtitled The Great Jazz Composers Interpreted By Gil Evans & His Orchestra) is a close cousin of the slightly earlier Miles Ahead, and Evans' penchant for unusual but striking brass sonorities and richly-textured arrangements is immediately evident on his languorous reading of WC Handy's old chestnut "St Louis Blues" (a song made famous by Bessie Smith and Louis Armstrong). With Cannonball Adderley's mercurial sax in the foreground, Evans imbues his arrangement with a distinctly modern "cool" feel. Halfway through, the tune morphs from a luxurious slow ballad into a toe-tapping swinger, where Adderley's sax is counterpointed by the deft brass section.
Another antique jazz classic transformed by Evans into a slice of late 50s cool contemporary jazz is Jelly Roll Morton's "King Porter Stomp," while Fats Waller's "Willow Tree" is a pensive, late-night blues on which muted brass is juxtaposed with the arranger's tinkling piano lines.
King Porter Stomp (Remastered 2006)
The rhythmic pulse accelerates with the jaunty "Struttin' With Some Barbeque," a tune associated with trumpeter Louis Armstrong that was written by his wife, Lil. Propelled by Paul Chambers' walking bass line and Philly Joe Jones' drums, it offers an exquisite blend of solo instrumentation against a rich backdrop of tight ensemble brass.
Brash and dynamic; mellow and laidback
On the second side of the vinyl edition of New Bottle Old Wine, Evans cast his attention to some of the then newer, more modern compositions in the jazz repertoire. It begins with a spirited rendition of "Lester Leaps In," tenor saxophonist Lester Young's classic swing-era tune made famous by the Count Basie band. It's brash and dynamic and features a thundering drum break from Art Blakey.
Evans' arrangement of Thelonious Monk's "'Round Midnight" is suspenseful and starts quietly with soft piano and spiky muted brass before building in dramatic intensity, especially when Cannonball Adderley offers a fluid solo. Overall, though, the ambience is mellow, low key, and laidback.
'Round Midnight (Remastered 2006)
Dizzy Gillespie's "Manteca!," which famously melded bebop jazz with Afro-Cuban rhythms, has a delicate and beautifully understated intro until, one minute into the performance, it explodes into life with an orgy of blaring brass. After the statement of the strident, Latin-flavoured main theme, Chambers and Blakey initiate a lightly-swinging groove over which Adderley lets fly with a dazzling solo.
The album concludes by giving Charlie Parker's bebop staple, "Bird Feathers," a slick widescreen makeover. Cannonball Adderley, once proclaimed by some as Parker's heir apparent when he took the Big Apple jazz scene by storm in 1955, blows some wonderfully mellifluous lines, though impressive, too, is the work of the brass section, who navigate their way through Evans' intricate score with consummate ease.
The original tone poet
New Bottle Old Wine proved conclusively that the brilliance of Miles Ahead was no fluke and underlined Gil Evans' credentials as the most exciting and innovative arranger in the world of jazz. He brought a fresh sensibility and advanced harmonic vocabulary to jazz and could arguably be described as the original tone poet: the audio equivalent of a painter who etches vibrant new aural colours on a large and expansive sonic canvas.
New Bottle Old Wine makes clear that Gil Evans' music was unique. Though it was cool, modern and sophisticated, it still had roots in the jazz tradition. Perhaps that's why, over six decades after its release, New Bottle Old Wine offers an exquisite selection of musical arrangements that don't fade with age. Rather, they improve with the passing of time – just as any good vintage should.
The Tone Poet Audiophile Vinyl Reissue Series edition of New Bottle Old Wine is out now.