'Mercy, Mercy, Mercy': Saxophone Man Adderley Fires A Chart Cannonball
On January 7, 1967, saxophone player-bandleader Julian 'Cannonball' Adderley surprised everyone by entering the Billboard Hot 100 with 'Mercy, Mercy, Mercy.'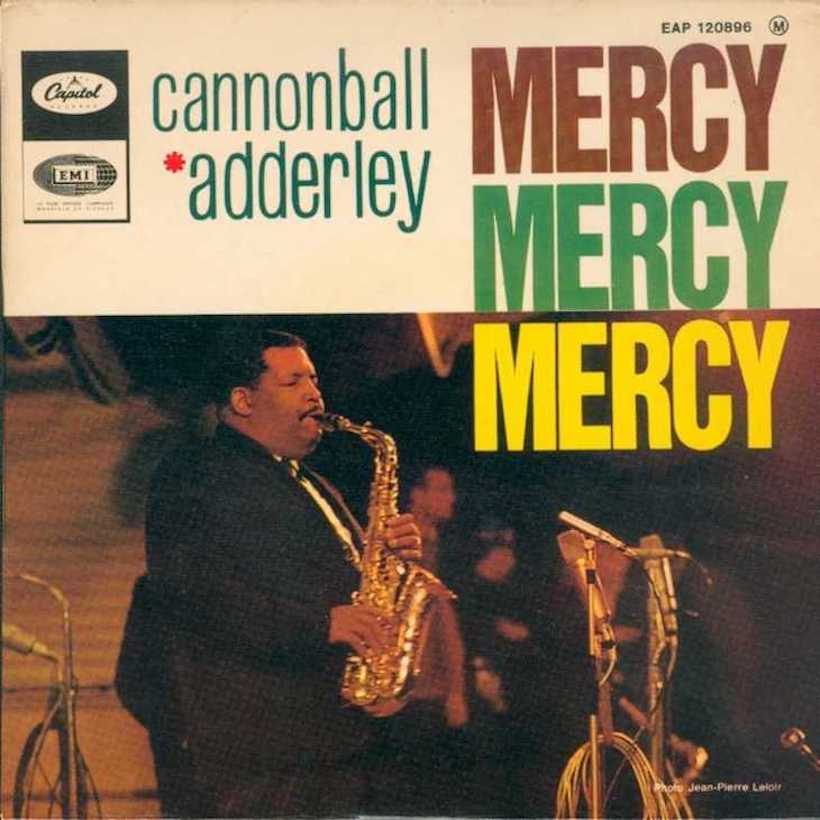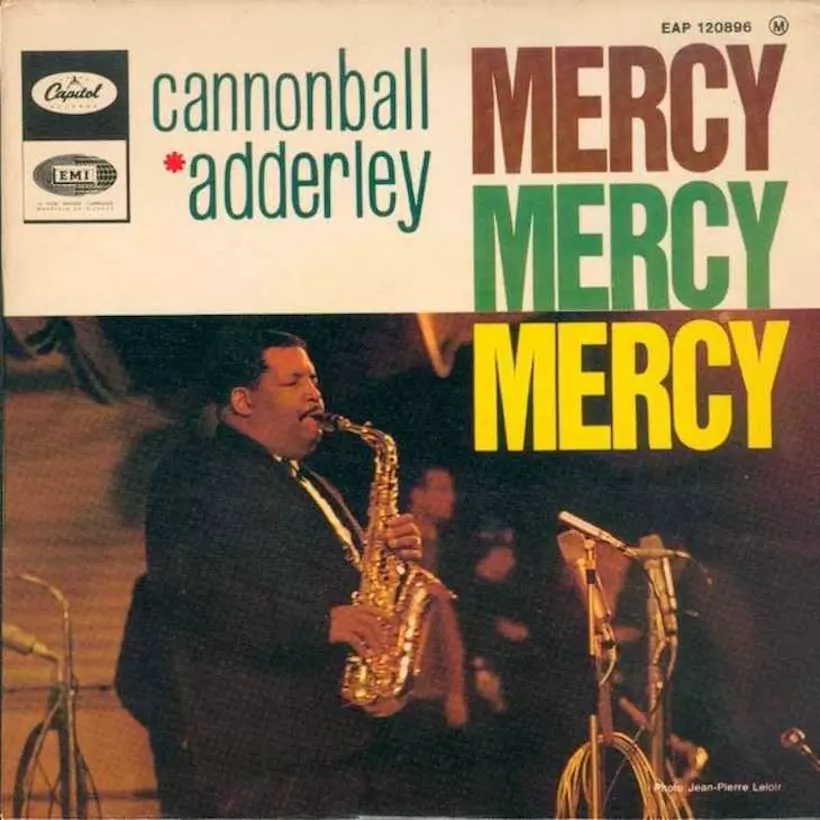 The great jazz artists are, for the most part, infrequent visitors to the world of hit singles. But on January 7, 1967, saxophone player and bandleader Julian "Cannonball" Adderley surprised everyone by entering the hallowed ranks of the Billboard Hot 100. Even more amazingly, the track in question, "Mercy, Mercy, Mercy," would go on to peak just outside the Top 10.
The instrumental was written by another great jazz man, Joe Zawinul, who was a member of Adderley's quintet throughout the 1960s. He then worked with Miles Davis before co-forming one of the greatest and most inventive jazz bands of the 1970s, Weather Report.
Perhaps surprisingly, "Cannonball" had appeared on the Hot 100 twice before, and the first time was before he ever made the album chart. "African Waltz" reached No.41 for the Cannonball Adderley Orchestra in the spring of 1961, then "The Jive Samba" managed No.66 in 1963 for his Sextet. His album chart debut was with Nancy Wilson/Cannonball Adderley, his collaboration with the distinguished jazz vocalist, a No.30 hit in 1962.
Mercy, Mercy, Mercy (Live)
"Mercy, Mercy, Mercy" – one of those tunes that you may well recognize without knowing it by the title – was produced by Capitol Records studio eminence David Axelrod, and entered the US singles chart at No.82. Both label and artist would have been as surprised as anyone that it leapt 15 places the following week and then just kept on climbing.
In just its fourth chart week, the single entered the Top 40, rubbing shoulders with other breaking hits such as the Spencer Davis Group's "Gimme Some Lovin'" and James Brown and the Famous Flames' "Bring It Up." In late February and early March, 1967, "Mercy" spent two weeks at its No.11 peak, as the Rolling Stones' "Ruby Tuesday" climbed to No.1.
Listen to the All That Jazz playlist.
The hit was included on the live 1967 album of the same name, which purported to be recorded at the Club de Lisa in Chicago but was actually taped in front of an invited audience at the Capitol Studios in Los Angeles. Meanwhile, the Buckinghams underlined the strength of the melody by reaching No.5 in the States with a version that added lyrics, later the same year.
Buy or stream "Mercy, Mercy, Mercy" on the Cannonball Adderley Quintet's live album of the same name.