'Grits, Beans And Greens': Lost Tubby Hayes Album A Taste Of Genius
Capturing Tubby Hayes at a creative high point, 'Grits, Beans And Greens' proves why the saxophonist was one of British jazz's most important pathfinders.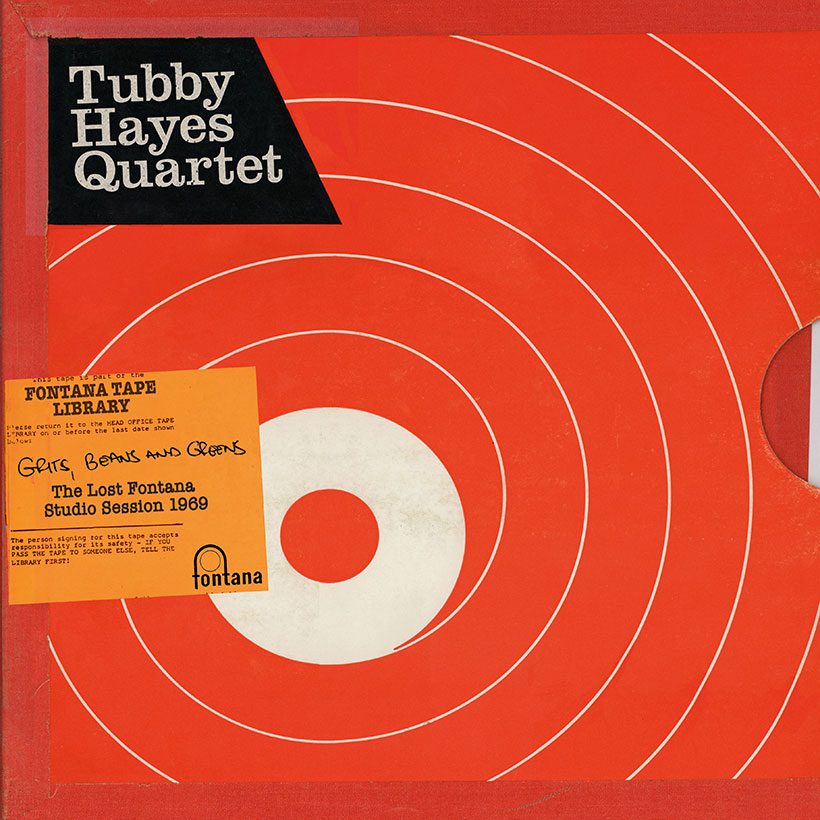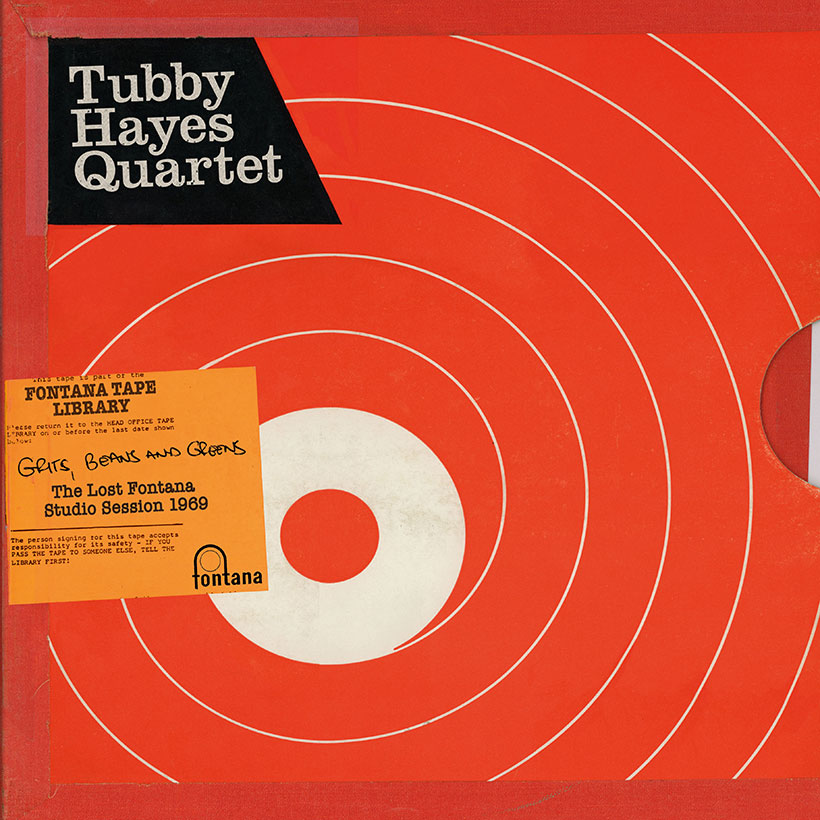 London-born Edward Brian "Tubby" Hayes could feasibly be viewed as the UK's equivalent to US bebop icon Charlie Parker: like the alto saxophonist they called "Bird," Hayes was a supremely gifted horn player whose tragic, early death embodied the old cliché that jazz musicians lived fast and died young. Also like Parker, Hayes died while still in his 30s, the victim of long-term heroin addiction and unhealthy lifestyle choices that cut him down before he had peaked as a musician.
Fortunately for jazz fans, Hayes was prolific in the recording studio and left a rich legacy of music behind. Though he died on an operating table during surgery for a heart condition, at age 38, on June 8, 1973, the last decade or so has seen Hayes' legacy greatly bolstered by the release of archival live recordings. The undoubted high point of his posthumous releases, however, is Grits, Beans And Greens, an album that has been unearthed after gathering dust for over 50 years.
Listen to Grits, Beans And Greens right now.
Magic moments in the spotlight
Issued by Universal, the custodians of Hayes' 60s recordings for the Fontana imprint, the five tracks that comprise Grits, Beans And Greens were recorded on June 24, 1969, at Philips studio in Stanhope Place, London, with Terry Brown producing. Hayes, a talented multi-instrumentalist who could play flute and vibraphone as well as saxophone, focused on his first love, the tenor sax, for that particular session and surrounded himself with a simpatico band comprised of pianist, Mike Pyne, bassist Ron Mathewson and drummer Spike Wells.
The first track on the album is an original composition, "For Members Only." We hear the saxophonist count it off and then an explosion of swirling drums from Spike Wells, who initiates a pulsating swing groove with Hayes enunciating a snaking, Coltrane-esque main theme over the top. Before it builds a head of steam, however, the piece rapidly shifts down the gears and the music becomes more discursive and abstract for a few moments. After that, the tune really takes off, with Mathewson's fast-walking bassline and Wells' kinetic drums keeping the song hurtling along at breakneck speed. Hayes takes the first solo, then Pyne, and then there's a "trading fours" section in which Hayes and the whole band alternate in call-and-response passages with drummer Spike Wells.
Grits, Beans And Greens' title track follows. It's another high-octane offering, though less direct than the opening track. The song is characterized by a series of molten saxophone motifs that pour from Hayes' horn over a swirling, sometimes jaunty, rhythmic undertow. Both Mathewson and Wells have magic moments in the spotlight, too.
"Rumpus," which was a feature of Hayes' late 60s live sets, certainly lives up to its title, showing the saxophonist moving stylistically to a more advanced and exploratory type of hard bop. The melodic fluency of the main theme, combined with the incisive, jabbing, highly rhythmic way Hayes drives the track forward, also reflects the influence of Coltrane.
An important pathfinder at a creative high point
The second half of Grits, Greens And Beans begins with Hayes in a more sedate, slow ballad mode. He offers a wonderful interpretation of US pianist/composer Duke Pearson's "You Know I Care," in which his playing is deeply melodic and lyrical. Mathewson and Wells – with the latter using brushes for a softer sound – create a mellow but fluid backdrop.
By contrast, the shimmering "Where Am I Going" evinces a breezy, Latin flavor. Pyne's glistening piano chords, over a gentle syncopated rhythm, set the tone before Hayes embarks on a lengthy solo that's supple, sensuous and richly melodic. Indeed, Hayes never runs out of ideas, or, indeed, steam, during his long improvisation, which finds him delivering a flowing torrent of seemingly endless melody in a gushing fount of inspiration.
It remains a mystery why Grits, Beans And Greens got lost. What is abundantly clear, however, is that the album captures the saxophonist during a creative high point of his career. Though his personal life was a mess, Hayes hadn't lost his muse and could still make music of the highest quality.