Body And Soul: The Jazz Musicians Who Died Too Young
An introduction to some of the enormous talents that left us too soon.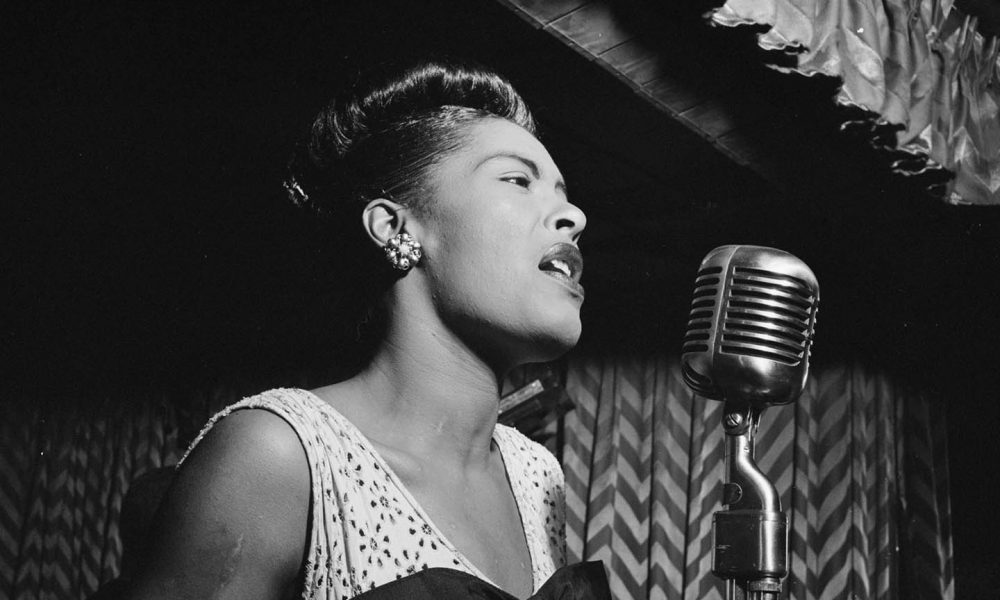 Life on the road, with all its perils and temptations, coupled with a tendency among some young people to both "push the envelope" and believe they are indestructible, has meant that we have lost too many musicians at a tragically early age. But it is jazz musicians who have perhaps suffered the most… especially during jazz's heyday during the 40s and 50s.
For all gifted jazz musicians, lingering self-doubt and often driven personalities have played with the mind, meaning that many have dabbled in drugs – only to become hooked. Some managed to deal with their addictions, notably Miles Davis, Herbie Hancock, and Sonny Rollins. Others managed to kick hard drugs but replaced them with booze, which played an equally destructive part in their lives.
Having been addicts, their weakened bodies were sometimes attacked by pneumonia and tuberculosis. Antibiotics to treat such illnesses were not readily available, and traveling together in close proximity did nothing to curtail the spread of communicable diseases.
Then again, other jazz musicians were plain unlucky: car and train accidents figure in the early deaths of some prominent jazz musicians. Trumpeter Woody Shaw was one such victim. By the late 80s he was suffering from an incurable degenerative eye disease when, in February 1989, he was hit by a subway train in Brooklyn, New York, which severed his left arm; after suffering complications in the hospital, he died of kidney failure on May 10, 1989, at just 44 years old.
Clifford Brown
Another jazz trumpeter suffered a similar fate, robbing the world of his promise. Clifford Brown received the New Star award in the 1956 Down Beat critics' poll. Six years earlier, after attending Maryland State University, Brown had been in a serious car accident that delayed his recording debut until 1952. Four years later, just hours before his death, Brown had been playing at a Philadelphia record store and the jam was recorded; it featured some of the best music he ever played. The man they called Brownie, who was already being placed in the same league as Dizzy Gillespie and Miles Davis, died aged just 25, in a car accident en route from Philadelphia to Chicago. Also killed in the crash was the young pianist Richie Powell, brother of Bud, and Richie's wife, who was driving. One of jazz's great hopes turned into one of jazz's great what-might-have-beens.
Brown was a major influence on Donald Byrd, Freddie Hubbard, and Wynton Marsalis, among others. According to Sonny Rollins, who was recovering from a heroin addiction, "Clifford was a profound influence on my personal life. He showed me that it was possible to live a good, clean life and still be a good jazz musician."
Lee Morgan
Edward Lee Morgan was 33 years old when he died in very different circumstances. Born in Philadelphia, Pennsylvania, he became a hard bop trumpeter and joined the Dizzy Gillespie Big Band at 18. Morgan was one of those artists who transcended musical genres, and, in 1956, he began his prolific recording stint with Blue Note, releasing 25 albums and working with almost every musician of note that appeared on the label.
In February 1972, at a Manhattan club called Slug's, Morgan was shot by his wife as he came off stage. He had been battling heroin addiction but was almost out of rehab when Helen More-Morgan accidentally killed him after an altercation regarding his usage and affairs; stuck in a snowstorm, the ambulance was late in arriving at the club, a delay which caused Morgan to bleed to death. It was a sad and tawdry demise for an artist who had enormous problems in his lifetime but countered his demons with some superb albums.
The Sidewinder (Remastered 1999/Rudy Van Gelder Edition)
Fats Navarro
Fats Navarro was considered Dizzy's main rival, as superbly demonstrated on the Fats Navarro Memorial Album, issued shortly after his death. Navarro, born in Key West, Florida, and of Cuban-Black-Chinese parentage, was a major influence on Clifford Brown and many others that followed him, but he died aged just 26.
Navarro was a heroin addict and he developed both tuberculosis and a weight problem, both of which contributed to his slow decline. Following a gig at Birdland with Charlie Parker, Navarro was hospitalized on July 1, 1950, and, before the week was out, he was dead.
Bix Beiderbecke
The Mississippi riverboat that the 20-year-old Louis Armstrong worked on cruised up and down the mighty river, and one day in 1921 he met a 17-year-old white guy with pretensions to play hot trumpet. Bix Beiderbecke, from a well-off family of German immigrants, lived in Davenport, Iowa, and introduced himself to Louis. The two became friendly, and Bix, who had taught himself to play by listening to records, admired Louis' playing style, adapting what he heard into a unique fusion of trumpet-playing that combined innovative improvisation with a pure, clear tone.
Ten years later, Beiderbecke was dead aged just 28, in part the victim of his own alcoholism and the effects of this on his overall health. He did so much to bring jazz to white audiences, but his death in his apartment in Queens, New York, was a horrible one: tormented by demons inspired by drink, Beiderbecke's official case of death was given as lobar pneumonia.
Charlie Christian
Another early jazz pioneer who succumbed to tuberculosis was the brilliant guitarist Charlie Christian. Born in Bonham, Texas, he took the electric guitar from the staccato rhythm swing style of Freddie Green to the more modern bebop and cool jazz sounds that were then taken up by Oscar Moore, Tal Farlow, Barney Kessel, and Herb Ellis. Christian was not an addict, but life on the road with Benny Goodman's band took its toll on the guitarist, who had contracted tuberculosis in the late 30s. He had a protracted stay in a sanatorium on Staten Island and, initially, it appeared he was getting better, but he died in March 1942, aged just 25.
Fats Waller
Thomas Wright Waller – The King Of The Harlem Stride Pianists – was born the son of a preacher man in New York City, and his first musical experiences were playing the harmonium for his father's sermons. While his piano-playing become an inspiration to many, it was not until the man more commonly known as "Fats" began singing, in 1930, that he found real fame. In 1932, Waller joined radio station WLW in Cincinnati, where he broadcast the "Fats" Waller Rhythm Club. It was in 1934, at a party given by composer George Gershwin, that Fats got his biggest break. He entertained the party with his singing, playing, and clowning around, and a Victor Records executive offered Fats a lucrative recording contract. Virtually every one of his piano-playing contemporaries, and those that followed, owed something to Fats' style. In all he made over 500 recordings and wrote 400 songs, often recording as many as ten sides in a day.
In 1935, Waller made his movie debut in Hooray For Love, and in 1943, the year of his death, he co-starred in Stormy Weather with Lena Horne and Cab Calloway. Fats was a renowned drinker and it was this that contributed to his death, aged just 39, in December 1943, from pneumonia on board a train at Union Station, Kansas City.
Nat King Cole
As Fats' life was coming to an end another, very different, pianist's career was just getting underway. Nat King Cole began performing in the mid-30s, while still a teenager, and his first hit was "Straighten Up and Fly Right," which sold over 500,000 copies for Capitol Records in 1943. It was as a singer that Nat Cole captivated so many, and this sometimes means that people overlook what a brilliant jazz pianist he was.
Cole believed that cigarettes gave his voice the rich timbre that fans were so enamored with, which meant that he remained a heavy smoker throughout his life. Almost inevitably, he died of lung cancer, in February 1965, shortly after an operation to remove his left lung.
Chick Webb
Drummers generally lived longer lives than their musical contemporaries, but not so the tragic figure of Chick Webb. When 18-year-old Ella Fitzgerald landed a job as the singer with Chick Webb And His Orchestra, in 1935, the drummer was already a sick man.
Webb had contracted tuberculosis of the spine while he was a child, leaving him both extremely short as well as suffering from a badly deformed spine. He was born in Maryland, but moved to Harlem in his teens and, by 21, he was leading his own band. Given his physical difficulties, it's perhaps surprising that Webb managed to become a drummer – and a very good one at that. He drew admiration from many other bandleaders: Buddy Rich spoke of Webb as an inspiration, and Charlie Watts of The Rolling Stones is a big fan. By June 1939, Ella had recorded a string of successful records with Webb's orchestra, but he died in Baltimore at the age of 34.
Eric Dolphy
There are a number of jazz saxophonists that have been taken too soon, including the great Eric Dolphy, who was just 36 years old when he died in Berlin, Germany, while on tour, shortly after recording his seminal album Out To Lunch. Just before he went on tour in the early summer of 1964, Dolphy said, "I'm on my way to Europe to live for a while. Why? Because I can get more work there playing my own music and because if you try to do anything different in this country, people put you down for it." Out To Lunch was the one Blue Note album he recorded as a leader, and it is a fitting epitaph to the man who died, in late June 1964, from an undiagnosed diabetic condition.
Out To Lunch (Remastered 1998/Rudy Van Gelder Edition)
Charlie Parker
Charlie Parker Jr, the man nicknamed "Bird" was one of the most important figures in the development of jazz and was two years younger than Dolphy when he died of lobar pneumonia. Parker hailed from the jazz well that was Kansas City, and, by 1940, he'd joined pianist Jay McShann's Band, writing arrangements as well as leading the sax section.
By 1945, the Charlie Parker and Dizzy Gillespie band was breaking the rules and tearing up the jazz script, but it was at a cost: in June 1946, while performing in Los Angeles, Parker suffered a nervous breakdown and was committed to a mental hospital.
By February 1947, Bird was out and back in the studio sounding better than ever, and after he finished in Los Angeles he went back to New York. Here he formed a new quartet with Miles Davis, Duke Jordan, Tommy Potter, and Max Roach, recording more great sides in the autumn of 1947, and his live appearances included a concert at Carnegie Hall with Dizzy.
In 1950, he released the outstanding album Charlie Parker With Strings, but by '51 Parker was arrested for heroin possession and had his cabaret card revoked. The following year, when he got his card back, club owners were reluctant to book him – a situation that got so bad he was even banned from Birdland. By September 1954, Bird had a breakdown, even attempting suicide. After another spell in hospital, he got back on his feet and was booked to appear at Birdland in March 1955, but before he could fulfil his engagement Parker died at the home of jazz patron, Baroness Pannonica De Koenigswarter.
Bird was 34 when he died, but according to the autopsy report, he had the body of a man of over 50. Lived fast, died young? Definitely. But along the way, he helped make modern jazz sound the way it does today.
John Coltrane
The other giant of jazz saxophone in the 50s and 60s was, of course, John Coltrane. Following a short-term serving in the US Navy, Coltrane worked with a series of bandleaders, including Eddie Vinson (1947-48), Dizzy Gillespie (1949-1951), and Earl Bostic (1952–1953). His first proper recording session was with drummer Teddy Stewart's Orchestra – made up mostly of Dizzy's band members – backing Dinah Washington on some singles for Mercury.
From 1953, Coltrane focused on tenor saxophone, playing with Johnny Hodges. In 1955, Coltrane secured the gig that brought him to a wider audience, playing in Miles Davis' new quintet, with Red Garland, Paul Chambers, and Philly Joe Jones.
Coltrane cited 1957 as the year of his spiritual awakening, when he rid himself of heroin and alcohol addictions; he was shocked into change after being sacked from Miles Davis' Quintet. Coltrane had previously been fired by Gillespie for his escalating drug use, and this time losing such a great gig and experiencing a near overdose was the wake-up call he needed. After some tough times straightening himself out, Coltrane soon returned to play the second half of 1957 with Thelonious Monk's Quartet, before once again joining Davis at the beginning of 1958.
To catalog Coltrane's recording during the next decade is to list some of the greatest jazz records ever made. While he was clean, 'Trane still had one vice: overeating. Food became a comfort for him to assuage the rigors of constantly performing. Legend also has it that the saxophonist ate so many mint humbugs that his saxophone keys clogged up with sugar.
However, Coltrane wasn't entirely finished with mind-altering substances, and his look to the East for spiritual meaning was partly fuelled by his increasing use of LSD. In July 1967, Coltrane died, aged 40, from cancer of the liver. When asked how he would like to be remembered, he replied, "As a saint."
Billie Holiday
And then there's Billie Holiday. Lady Day – the name bestowed upon her by saxophonist Lester Young – was a brilliant singer and a great lyrical interpreter, lived life hard, and may well have been the greatest jazz singer of all time.
Abused as a child, she had a spell in a Catholic children's home before cleaning and running errands for a brothel madam. By 1928, Billie's mother moved to Harlem with her daughter, and before long they were both working in a brothel; 14-year-old Billie was charged with vagrancy and sent to a workhouse.
In October 1933, aged 18, she was heard singing in a Harlem club by John Hammond, a music critic and record producer, who had her record a couple of sides with Benny Goodman. The following year, Hammond coerced Brunswick Records into recording Holiday with Teddy Wilson And His Orchestra – the first of close to 100 recordings Billie made with the pianist.
Before the end of the decade, Billie sang with the Count Basie Orchestra, and with Artie Shaw, becoming one of the first black singers to appear with a white orchestra. She later appeared at Café Society in Greenwich Village, which leads to her recording one of the most important songs of her career – and, indeed, of any singer's – "Strange Fruit." The anti-lynching protest poem set to music stunned audiences into silence when she sang it live – both men and women wept.
While Holiday's career was moving in the right direction, her personal life was not. She married Jimmy Monroe, best described as a hustler who was busted for smuggling marijuana, which Billie had been smoking for years. Sadly, he also brought opium into her life and, by 1944, she was using heroin.
Billie's drug problems came to the fore when she was arrested in Philadelphia in May 1947 and charged with possession of heroin, for which she received a one-year sentence. When Billie was released, she had kicked her habit and looked better than she had done in years. However, Monroe wasted no time in getting Billie back into her old habits. She was arrested again, but this time she was acquitted.
Throughout the early 50s, Holiday recorded for Norman Granz's Clef and Norgran labels, but, despite remarrying in 1957, she was still taking drugs. Once her marriage ended, her drug habit, fortified by excessive drinking, turned Holiday into a pale shadow of herself. When Lester Young – probably her one true friend throughout her life – died in March 1959, it was a hammer blow. Two months later, Billie was hospitalized from her drug use. She was refused entry to one hospital because she took drugs, and at a second one, where a nurse found drugs at her bedside, she was arrested. Billie died just over a month later, on July 17, 1959, in New York City, still in hospital, still under arrest.
In so many ways, Holiday's life encapsulates the trials and tribulations of jazz musicians during this period when some of the greatest music we call jazz was made.