Frank Sinatra And Quincy Jones: When The Voice Met The Dude
Both on stage and in the studio, Frank Sinatra and Quincy Jones formed a perfect partnership based on mutual respect and admiration.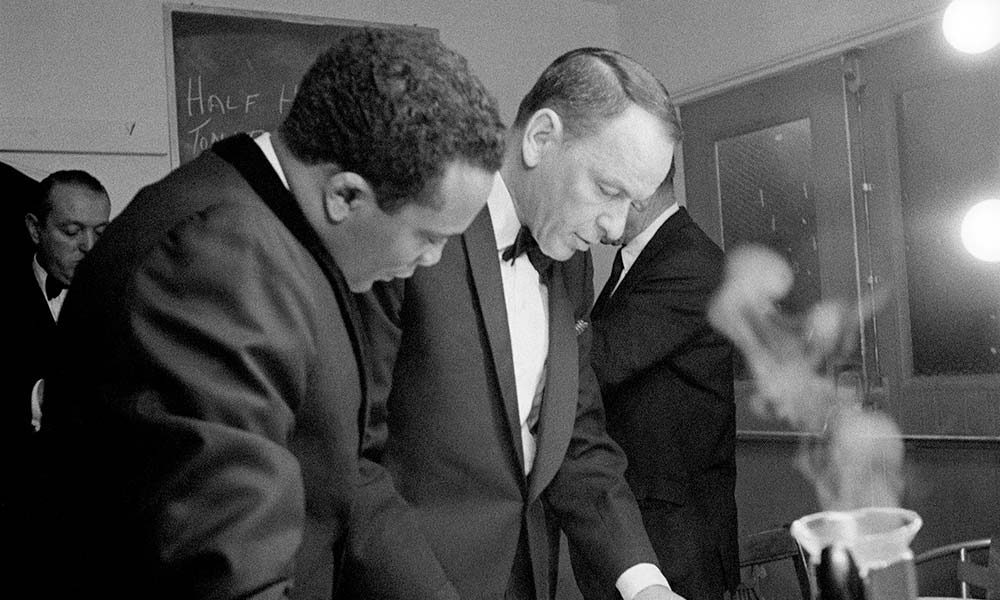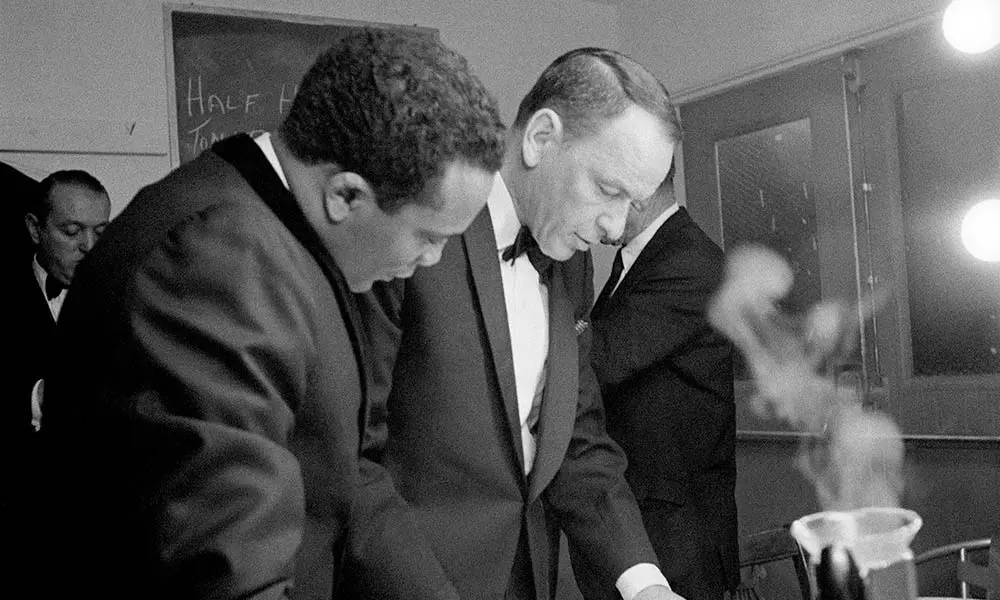 Originally a trumpeter from Chicago, Quincy Jones rose to fame as an arranger/conductor for Dinah Washington, Dizzy Gillespie, and Sarah Vaughan in the 50s, but it was working with Frank Sinatra that thrust him onto the international stage.
The first collaboration
Frank Sinatra and Quincy Jones' very first collaboration was in June 1958 to raise money for the United Nations Refugee Fund. Jones, who found success in Europe before he found it at home, was working in Paris for Barclay Records when he got a phone call from the office of Princess Grace Of Monaco stating that Frank Sinatra wanted him to assemble an orchestra for a concert to be held at the principality's Sporting Club. Elated by the prospect of working with one of his musical idols, Jones handpicked 55 musicians and took them with him on a train down to the French Riviera.
On his first meeting with Sinatra, the singer offered few instructions. "He didn't say more than ten sentences to me the whole time," remembered Jones. "He walked into the rehearsal, hit me with those steely blues, and said, 'You've heard the records, you know what to do.'"
Come Fly With Me (Live At The Sporting Club, Monte Carlo/1958)
The sessions for It Might As Well Be Swing
Though the concert was a triumph (Sinatra complimented Jones: "Yeah, nice job, Q"), six years passed before the pair would collaborate again. In 1964, Sinatra rang, out of the blue, to ask if Jones could arrange and conduct a studio session he was doing with the great Count Basie and his band.
Impressed by Sinatra's professionalism and work ethic in the studio, Jones saw up close the singer's genuine appreciation for big-band music and the musicians that made it possible. Recalled the arranger: "Since his days with Tommy Dorsey and Harry James in bands where the instrumentalists were the stars and the singers the relief team, Sinatra had approached working with a big band as an almost religious experience, and treated it with profound respect."
The Quincy Jones-arranged sessions were released as It Might As Well Be Swing and included "Fly Me To The Moon", which was instantly hailed as a classic. For Jones, working with Sinatra took him to another level, as he acknowledged in 2001: "Looking back, that call from Frank was a major turning point in my career and my life."
Fly Me To The Moon (In Other Words)
During the sessions, the singer and arranger became friends – Sinatra even surprised Jones one morning by cooking him breakfast – and they went on to enjoy a close relationship that persisted right up to Sinatra's death, in 1998. Jones regarded Sinatra as a mentor. "Frank was my style. He was hip, straight up, and straight ahead, and above all, a monster musician," he wrote in his 2001 memoir, Q: The Autobiography Of Quincy Jones.
Further collaborations
In 1966, the pair reunited with the Basie band for Sinatra's first live album, Sinatra At The Sands, recorded in Las Vegas, but it was almost another two decades before they worked together again in the studio, when Sinatra recorded his final solo album, 1984's LA Is My Lady. Its star-studded supporting cast was assembled by Jones. By then, the 51-year-old arranger was the hottest record producer on the planet having helmed Michael Jackson's 1982 blockbuster, Thriller.
The generous Frank Sinatra
Looking back on his friendship with Sinatra in 2001, Jones was fulsome in his praise of the man that gave him the nickname Q. "Frank led me into a new world. A land of dreams, high living… and making the music we both loved," he said.
The world-renowned producer was also at pains to extol Sinatra the man: "No one mentions the five-hundred-dollar tips, the unbridled generosity, the mortgages and funeral bills he paid off for down-and-out performers, the loan of his plane to take a very sick Joe Louis to his heart specialists in Texas," Jones said. "That's the essence of him."
Listen to the best of Frank Sinatra on Apple Music and Spotify.