Best Keith Jarrett Pieces: 20 Post-Bop Essentials
An introduction to one of the most influential piano players of the late 20th and early 21st centuries.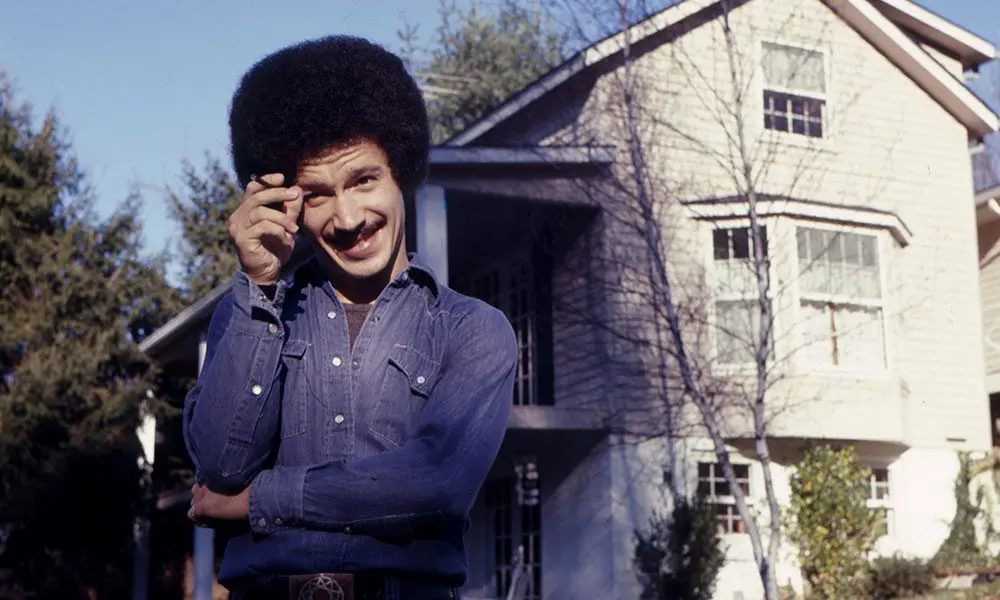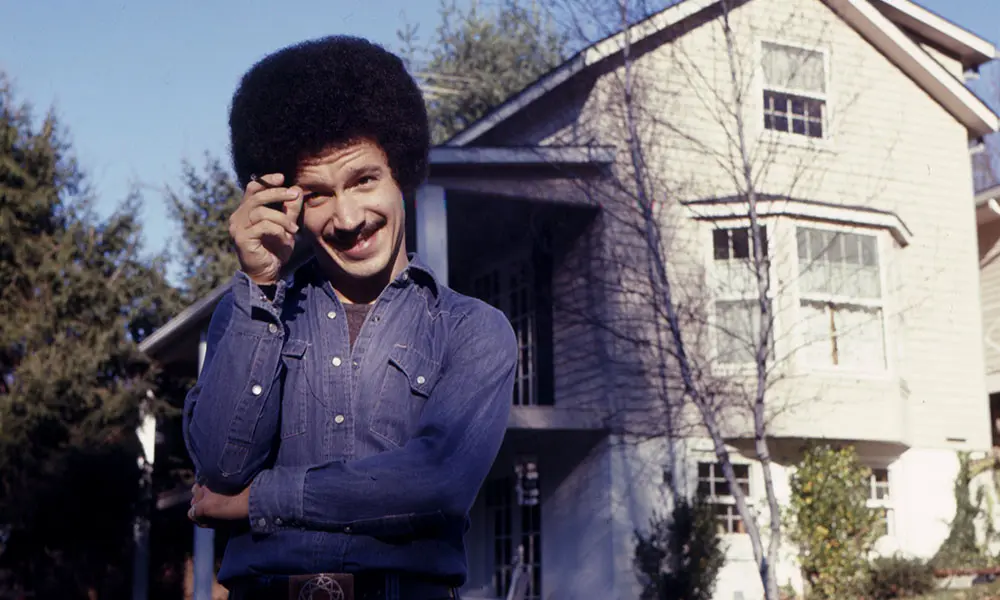 From the jaw-dropping keyboard pyrotechnics of Art Tatum and the percussive minimalism of Thelonious Monk to the melancholy lushness of Bill Evans, jazz has produced many outstanding and unique pianists. One of the most influential piano players of the late 20th and early 21st centuries is Keith Jarrett, a musical polymath renowned for his lengthy, spontaneously composed solo recitals.
A child piano prodigy gifted with perfect pitch, Jarrett was born in Allentown, Pennsylvania in 1945. He started playing piano at the age of three, then appeared on a TV talent show a year later, and gave his first concert at the age of seven. In his late teens, Jarrett attended Boston's prestigious Berklee School Of Music before moving to New York in 1965, where drummer Art Blakey recruited him for the vacant piano chair in his famous hard bop group, The Jazz Messengers. A year later, in 1966 – the year Jarrett made his first solo record – the pianist joined saxophonist Charles Lloyd's groundbreaking quartet, and in 1970, played electric organ with Miles Davis' boundary-breaking avant-jazz-rock band.
In 1971, Jarrett began a career-long association with ECM, producer Manfred Eicher's Munich-based label. Four years later, Jarrett became a jazz superstar with the release of The Köln Concert, the most successful solo jazz album ever in terms of sales. While Jarrett continued to play solo concerts, he also simultaneously led two different but equally remarkable quartets during the 70s; the avant-garde "American Quartet" and a less outré group comprising Scandinavian musicians dubbed the "European Quartet."
Listen to the best Keith Jarrett pieces on Apple Music and Spotify.
Given the wide scope of his talent and musical interests, Jarrett also ventured away from jazz into the world of classical music, wrote orchestral works, and performed in a variety of different settings. In 1983, the pianist put together the Standards Trio, devoted to reinterpreting the repertoire of the Great American Songbook. The group was prolific and long-lasting, producing some of Jarrett's most satisfying works during its 26-year lifetime.
For an artist like Jarrett, selecting 20 of his best pieces is no easy task. Although he is an accomplished multi-instrumentalist, his signature instrument is the pianoforte. For the introduction that follows, we've decided to focus exclusively on his exceptional keyboard work.
The Solo Concerts
The most appropriate place to begin our journey is with his famed solo recitals, beginning with a selection from 1975's The Köln Concert, one of Keith Jarrett's best pieces. The 66-minute performance was a triumph over adversity. Jarrett, fatigued by travel and sleep deprivation, hated the sound of the concert hall's less-than-perfect piano and played the concert while wearing a back brace. Ultimately, the resulting double LP captured the pianist at his most mellifluous. The performance is riveting from beginning to end, but the opening and longest improvisation, "Part 1," is magical in the way the music begins tentatively and gradually unfurls to create a richly embroidered tapestry of sound.
For some Jarrett devotees, 1973's Solo Concerts: Bremen/Lausanne, a 3-LP set recorded in Germany and Switzerland, represents the pinnacle of his improvised work. It's best represented on the opening side, "Bremen, July 12, 1973 – Pt. 1," which blends the bittersweet romanticism of Bill Evans with the precise melodic clarity of Ahmad Jamal (both pianists influenced Jarrett profoundly).
Arguably more beautiful is "Kyoto Part 1," a 43-minute improvisation that begins as a luminous nocturne and opened Jarrett's Sun Bear Concerts, a 10-LP box set chronicling the pianist's Japanese tour in 1976. (At the time it was highly unusual for a record label to record and release an entire tour, but it further illustrates ECM's dedication to Jarrett, as well as Jarrett's versatility from one night to the next.)
In a live setting, the presence of an audience seemed to propel Jarrett into an orgasmic state of rapture. He often accompanied his playing with ecstatic cries and moans. And yet, an audience wasn't always the necessary catalyst to spark Jarrett's inspiration, as 1977's studio solo offering, Staircase, showed. The double album contained four multi-part themed improvisations, of which "Sand: Part 2" showcased his limpid right-hand lines cascading over a churning, ostinato bass line in a compelling expression of creative impulses becoming a musical reality.
Not all Jarrett's live improvisations were epic pieces, like the concise "Heartland" from the 1981 LP Concerts; a stately, heartfelt hymnal that channels the exultant cadences of gospel music.
In his later years, Jarrett's solo concerts were often configured into multi-part suites and showed a darker, but no less compelling, classical-influenced side to his music. "Part 1" from 2006's La Fenice, recorded in Venice, which is a dense, swirling matrix of intricate counterpoint peppered with disquieting dissonant notes.
The American Quartet
As his notoriety as a solo pianist was blossoming in the early 70s, Keith Jarrett led a band composed of older musicians: saxophonist Dewey Redman, bassist Charlie Haden, and drummer Paul Motian. Dubbed the "American Quartet" – to distinguish it from a European quartet that Jarrett recorded with during the same period on ECM – the group was in electrifying form on the brilliant 1972 double album Expectations, whose best piece was the funky, percussion-driven "Common Mama."
After this, the quartet signed to the US jazz label Impulse! Between 1973 and 1976, they issued eight varied albums that produced some of the most adventurous music of the pianist's career. "The Rich (And The Poor)," from 1974's Treasure Island, is one of the group's more accessible tunes, driven by Jarrett's gospel-inflected piano over an addictive mid-tempo groove. Ear-catching too is Treasure Island's title song, where guitarist Sam Brown replaces Redman on a blithe meld of jazz and rock flavors.
One of the American Quartet's finest performances is "De Drums," from the 1973 live album, Fort Yawuh. It's a joyous and simple modal groove with hints of gospel music in its DNA. In sharp contrast, there's a deeper intensity to the opening solemnity of "Everything That Lives, Laments." Led by Redman's keening tenor sax, it's followed by an eloquent Haden bass solo before Jarrett produces a glistening solo passage of sublime improvisation.
Both "Rainbow" (from 1977's Byablue) and "Bop-Be" (the title tune from the quartet's 1978's LP) spotlight the group's more approachable side as well as its intuitive interplay. On both tracks, Dewey Redman's absence reduces the group to a trio with Jarrett producing a stream of exquisitely flowing melodic lines over Haden and Motian's subtly swinging undertows. (Jarrett's musical association with Haden continued into the 2010s; they recorded Jasmine and Last Dance, two sublime albums of standards configured as intimate piano-bass duets.)
The European Quartet
Combining his piano with the talents of two Norwegian musicians – saxophonist Jan Garbarek and drummer Jon Christensen – and Swedish bassist Palle Danielsson, Jarrett made an indelible impression with the two studio albums his "European Quartet" cut for ECM; 1974's Belonging and 1978's My Song. The former album featured one of Jarrett's most famous songs, "'Long As You Know You're Living Yours." It's an infectious amalgam of blues and gospel tropes over a throbbing backbeat featuring Garbarek's plaintive saxophone cries (the song was later the inspiration for jazz-rock group Steely Dan's 1980 track, "Gaucho"). The Norwegian's haunting saxophone also lights up "The Wind Up," a more urgent track driven by Jarrett's febrile piano.
Another essential Jarrett piece is the quartet's achingly beautiful "My Song," from the 1978 album with the same name. It highlighted the pianist's predilection for creating bittersweet pastoral ballads with memorable melodies while the episodic "The Journey Home" showed Jarrett's unique storytelling ability as a musician. The European Quartet was also a compelling live act, exemplified by the euphoric, carnival-esque "New Dance" from the in-concert album, Nude Ants, which encapsulated the group's onstage synergy.
The Standards Trio
By the end of the 70s, both the American and European quartets had dissolved. But in 1983, Jarrett teamed up with drummer Jack DeJohnette (whom he had previously played alongside in Charles Lloyd and Miles Davis' bands) and bassist Gary Peacock to form a new band. Dubbed "The Standards Trio," the group ran from 1983 to 2009 and served up 21 albums devoted to the Great American Songbook. Both on stage and in the studio, the three musicians seemed to possess ESP-like musical telepathy, which is evident on a radical interpretation of singer Billie Holiday's "God Bless The Child" (from the group's eponymous 1983 debut LP) and an astonishing retooling of Dizzy Gillespie's bebop classic "Groovin' High" from the 2000 live album, Whisper Not.
Like all the piano-playing legends that have graced the pages of jazz history, Keith Jarrett is much more than a skilled technician; he has that rare ability to conjure aural magic by combining his virtuosity with emotional sincerity and a storytelling instinct that resonates. It's the hallmark of all great musicians, and it can be deeply felt in these pieces.
Keith Jarrett's Sun Bear Concerts are available now and can be ordered here.