When The Chairman Took The Throne In Monte Carlo
Performing at Princess Grace Of Monaco's personal request, Frank Sinatra teamed up with Quincy Jones for the first time, stunning an audience full of celebrities and royalty.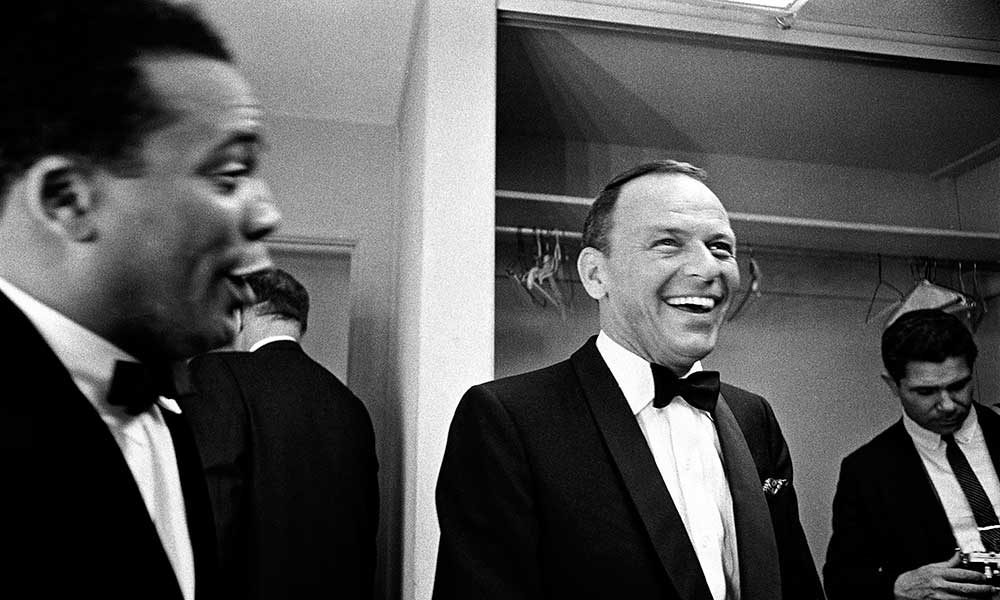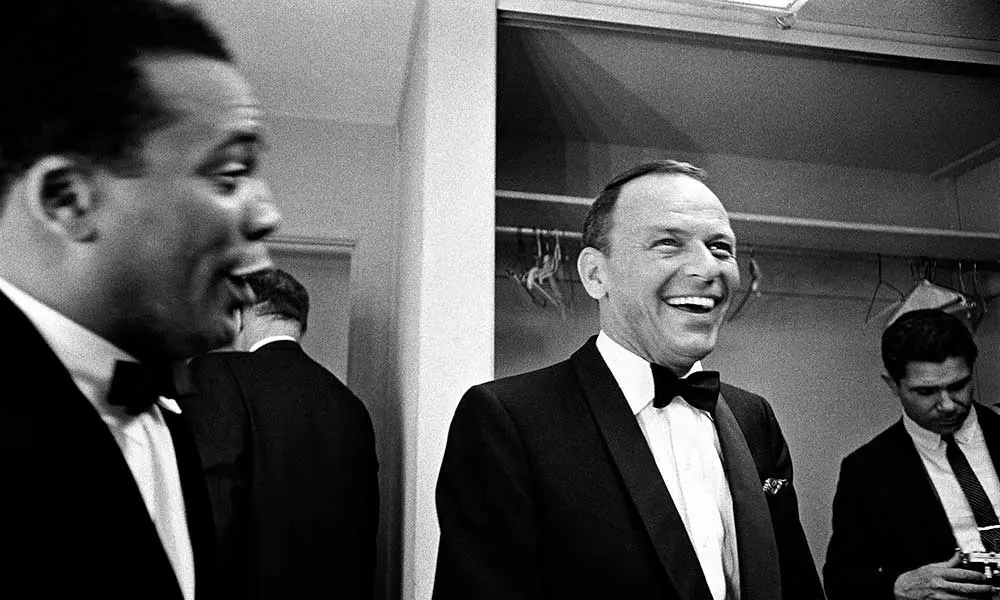 When 1958 arrived, 42-year-old Frank Sinatra was on top of the world. As well as enjoying universal fame as a singer with a raft of top-selling records to his name – his most recent being the Come Fly With Me album, which topped the US album charts for five weeks that year – he was also one of the most bankable stars in Hollywood, with a string of recent hit movies. These included From Here To Eternity (1953), The Man With The Golden Arm (1955) – in which Sinatra played a heroin addict, earning himself an Academy Award nomination for Best Actor – plus the musicals High Society (1956) and Pal Joey (1957), the latter winning him a Golden Globe award. As noted arranger/producer Quincy Jones put it: "If you didn't know who Frank Sinatra was in 1958, you needed to trade in your ears… The man was bigger than life." And he was about to add another coup to his list: performing before royalty in Monte Carlo.
Setting up the concert
In June 1958, Sinatra was scheduled to head for Europe for the first time since 1953, at the request of his friend, ex-movie star Grace Kelly – who was now Princess Grace Of Monaco – to perform at a charity event to raise money for the United Nations Refugee Fund. The concert was also timed to coincide with the European premiere of Sinatra's latest movie, a war film called Kings Go Forth.
Hired to arrange and conduct Sinatra's show was a young American living in Paris called Quincy Jones. Still only 25, Jones was a Seattle-born trumpeter-turned-composer/arranger who had moved to France in 1957 to study with noted classical music teacher Nadia Boulanger. While he was there, he also became the musical director for the Barclay record label, run by Eddie Barclay. In his 2001 memoir, Q: The Autobiography Of Quincy Jones, he vividly recalled the moment that he was approached to work with Sinatra: "I was in Paris at Eddie Barclay's when we got a call from the office of Princess Grace in Monaco. They told Eddie, 'Frank Sinatra is coming here to sing for the premiere of his movie Kings Go Forth, and he wants you and Quincy to bring an orchestra to The Sporting Cub in Monaco.'"
Jones admired Sinatra and had no hesitation in saying yes. He traveled to Monte Carlo by train from Paris with 55 hand-picked musicians, which included ex-pat Americans, drummer Kenny Clarke and saxophonist Lucky Thompson, plus French violin maestro Stéphane Grappelli. Jones was excited by the prospect of working with Sinatra. "I was ecstatic to meet him so I could learn what he wanted in terms of band, arrangement, and feeling," he said, adding, "I was curious to see how Frank liked his music cooked up."
In Monte Carlo, Sinatra rehearsed with the orchestra for four solid hours and then left. "He didn't say more than ten sentences to me the whole time," Jones later recalled. Later that same day, the film premiere took place, and after it, scheduled to begin at midnight, was Sinatra's concert at The Sporting Club. The audience was filled with the rich and famous – among them royalty (Prince Rainier), movie stars (Douglas Fairbanks Jr), and novelists (W. Somerset Maugham). The master of ceremonies was playwright and actor Noël Coward, who made a short speech – first in French and then in English – before introducing Sinatra, whom he described as "a man, whom, in my opinion, is one of the great artists of our time."
Introduction By Noel Coward (Live At The Sporting Club, Monte Carlo/1958)
A grand entrance
Quincy Jones remembered the beginning of the show as nerve-wracking because he didn't know from which side of the stage the singer was making his entrance; he needed to see Sinatra in order to synchronize the orchestral introduction with his arrival. It was critical that the timing was perfect. Ultimately, Jones had to wing it and go with his instincts. "When I heard the words 'Frank Sinatra!', and heard the audience applauding, I cued the orchestra in with The Man With The Golden Arm theme and conducted while keeping an eye on both sides of the stage so that I could lead them into 'Come Fly With Me' as soon as Frank hit the stage."
Sinatra, however, made his entrance from the back of the room, stopping to shake hands with Noël Coward, before greeting movie icon Cary Grant and Princess Grace. Then, just before he reached the stage, he paused to casually take a cigarette from a gold case, put it to his mouth, and nonchalantly light it. Jones may have been on tenterhooks, but Sinatra was a master of making the most of every moment, milking the crowd's sense of anticipation for maximum effect.
Come Fly With Me (Live At The Sporting Club, Monte Carlo/1958)
The performance
When the band launched into a vibrant "Come Fly With Me," Sinatra's entry was spot-on and note-perfect. His performance seemed effortless. Jones later recalled, "Frank had grown up singing with the big bands and learning how to sound like a horn, so he knew exactly where the beat was at all times." As his sublime performances of "I Get A Kick Out Of You" and "I've Got You Under My Skin" illustrated, Sinatra also instinctively knew how to swing and inject a sense of rhythmic bounce and subtle syncopation into his vocal phrasing.
His mastery extended to ballads, too. "April In Paris" was dramatic without being overly histrionic, while the more subdued "All The Way" and "Moonlight In Vermont" both highlighted Sinatra's ability to squeeze every emotional nuance out of an evocative lyric. According to Jones, "He wasted nothing – not words, not emotions, not notes. He was about pure economy, power, style, and skill."
The Monte Carlo concert was also notable for a rare live performance of "Monique," the Elmer Bernstein-penned theme song to the movie Kings Go Forth.
Monique (Live At The Sporting Club, Monte Carlo/1958)
Near the end of the Monte Carlo show, Sinatra told the audience that he'd had a request – from "our lovely lady of the evening," Princess Grace – for "You Make Me Feel So Young," a song that he and the band hadn't rehearsed (though they had the sheet music in front of them). Aware of their surprise, Sinatra told the orchestra, "Just read it. Don't be nervous, fellas, everything will be cool." The audience laughed, which was Sinatra's cue for further humor. "If you blow this one, you're out of the team," he said, eliciting an even bigger laugh. Unsurprisingly, the performance was perfect.
After the gig, Sinatra spoke to Quincy Jones briefly before disappearing. "Yeah, nice job, Q," he told the arranger, who later revealed that "that was the first time anyone ever called me Q." The nickname stuck.
The reception and legacy
Originally recorded for French radio, the Monte Carlo gig received its first official release in 2016, as the first disc in the 4CD box set World On A String. The album's front cover – a black-and-white Herman Leonard photo depicting Sinatra singing with his back to the camera, cigarette in hand – was taken at The Sporting Club show. Even though you can't see the singer's face, it's an image that captures his commanding stage aura and magnetism.
Though the Monte Carlo show was Quincy Jones' first experience of working with Frank Sinatra, it wouldn't be his last. The pair would collaborate together in 1964 on the LP It Might As Well Be Swing (with Count Basie), and later on the classic 1966 live album, Sinatra At The Sands. And, in 1984, Jones helmed Sinatra's album LA Is My Lady.
In 2013, Jones would recall, "I worked with him until he passed away in '98. He left me his ring. I never take it off. Now, when I go to Sicily, I don't need a passport. I just flash my ring." Of the seismic impact that Sinatra had, Jones said, "Frank Sinatra took me to a whole new planet."
Featuring more classic live performances, recorded in Las Vegas, Dallas and Philadelphia, the 3CD box set Standing Room Only can be ordered here.