'Little Broken Hearts': How Norah Jones Turned Hurt Into Art
In the aftermath of a break-up, Norah Jones recorded 'Little Broken Hearts,' an experimental album 'saying things that needed to be said.'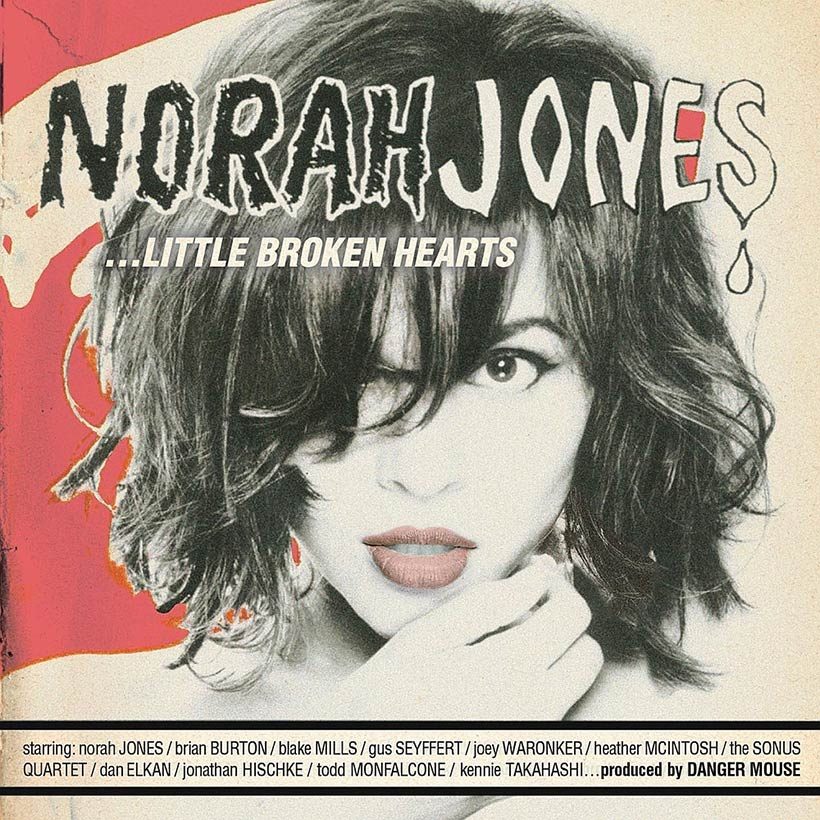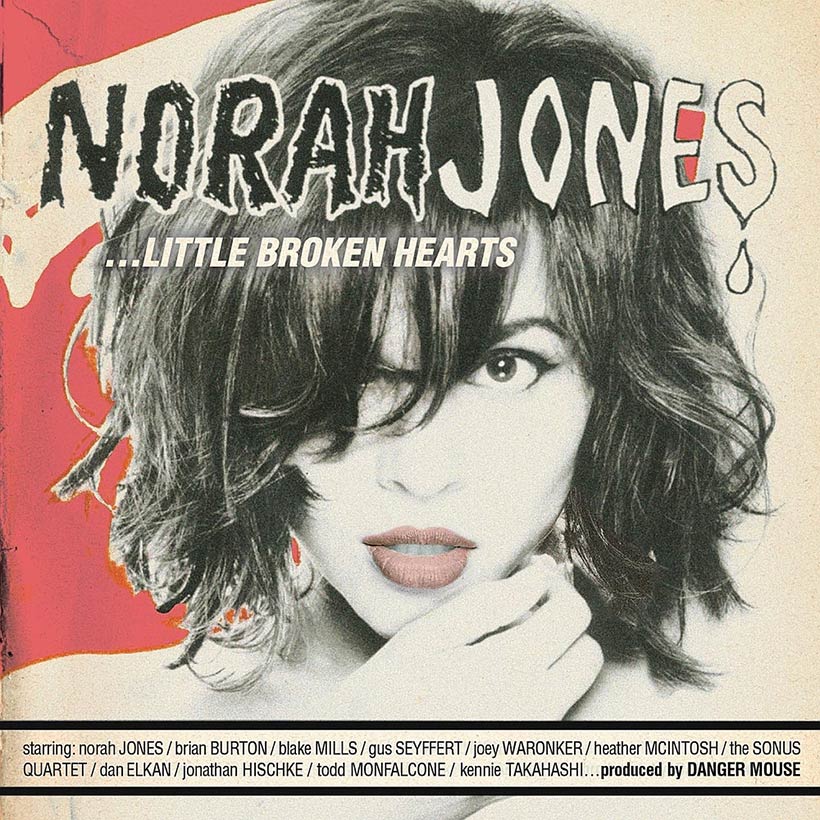 The seed that blossomed into Little Broken Hearts, Norah Jones' fifth album, was sown when the singer-songwriter worked with producer Danger Mouse on Rome, his 2011 collaboration with Daniele Luppi. Danger Mouse – whose real name is Brian Burton – rose to fame as one half of the leftfield R&B duo Gnarls Barkley in 2007 and soon after worked with Gorillaz, Beck, and The Black Keys, before teaming up with Jones in 2009. Jones performed on three of Rome's songs and went back in the studio with Burton to record what became Little Broken Hearts.
Listen to the deluxe edition of Little Broken Hearts now.
"I was out of my comfort zone"
Jones and Danger Mouse's collaboration was unexpected. Longtime fans were used to her jazz- and country-inflected ballads, but Little Broken Hearts' 12 songs presented a very different musical landscape. On her previous four albums, the New York-born singer had prepared all her material ahead of the studio sessions, but Little Broken Hearts was defined by its spontaneity: Jones entered the studio without knowing what would transpire. "I'd never gone in with nothing and wrote songs from scratch, and I'd never played bass before on a record," she revealed to Rolling Stone magazine. "I was out of my comfort zone."
But with Burton – who co-wrote all the album's material – by her side, Jones quickly found her feet. At the time, she was nursing a broken heart after a romantic relationship turned sour, but on Little Broken Hearts she transmuted her pain into an absorbing and kaleidoscopic concept album that explores the aftermath of a break-up. "I always heard the old stories about how you write better songs when you go through some shit," Jones told Rolling Stone. "That sucks, but it's true."
Processing grief and loss
Before the album hit the shops, Blue Note issued "Happy Pills" as its lead single. A pop-rock track about exorcising the ghost of a broken love affair, it sounded radically different from anything Jones had released before. The single catapulted her into Billboard's Hot Rock Songs chart for the first time, peaking at No.44.
Norah Jones - Happy Pills (Official Video)
"Good Morning" is a folky rumination enhanced by cosmic keyboard sounds, while "Say Goodbye" is more overtly pop-tinged. Despite its valedictory theme, the song is upbeat rather than depressing. Elsewhere, psychedelic effects add color to the album's title track, which evinces an ethereal wooziness.
On the sparsely arranged "She's 22," Jones' slowly strummed acoustic guitar takes the lead while the singer muses philosophically on the woman that has replaced her in her former lover's life. "Take It Back" is also about processing grief and loss, but it's rendered poetically and contrasts dramatically with "After The Fall," the standout song on Little Broken Hearts; here Jones' ethereal vocals float above Burton's guitar, synths, piano, and strings.
"This is all about saying things that needed to be said"
"4 Broken Hearts," whose theme is infidelity, is earthier, with shards of bottleneck guitar punctuating Jones' plaintive vocals over a rudimentary drum beat. In sharp contrast, a mournful cello deepens the pathos of "Travelin' On," which focuses on the pain of separation. More infectious is "Out On The Road," a tune about finding new horizons, whose jangly guitars imbue it with a country-pop feel.
There's an altogether darker tone on "Miriam," where Jones addresses the woman that broke up her relationship. It's a chilling exploration of betrayal, with Jones processing vengeful thoughts. "Now I'm not the jealous type/Never been the killing kind," she sings, though the final verse yields a sinister, almost shocking edge: "I'm gonna smile when I take your life."
Norah Jones - Miriam (Official Video)
"There's a lot of hurt in there"
Taking a different approach to Little Broken Hearts did nothing to alienate Jones' faithful fans. Released on April 25, 2012, the album received critical acclaim and rocketed to No.2 in the US pop charts. It also topped several album charts in Europe and peaked at No.4 in the UK.
As post-mortems of defunct romantic relationships go, Little Broken Hearts is one of the best break-up albums in recent memory. It is unflinchingly honest in its portrayal of love gone wrong. For Jones, however, making the album was a cathartic experience that helped her to process the feelings of loss and grief that follows any break-up. Ultimately, it proved a positive experience.
"I'm not sad, but there's a lot of hurt in there," she confessed when promoting the album in 2012. "And it felt great to say what I felt and put it down on tape. Doing that made me so happy. This album is all about saying things that needed to be said."