If You Like Lorde… You'll Love Tori Amos
A preternaturally gifted songwriter who upended pop music and spawned countless emulators: Lorde is musically akin to Tori Amos in more ways than one.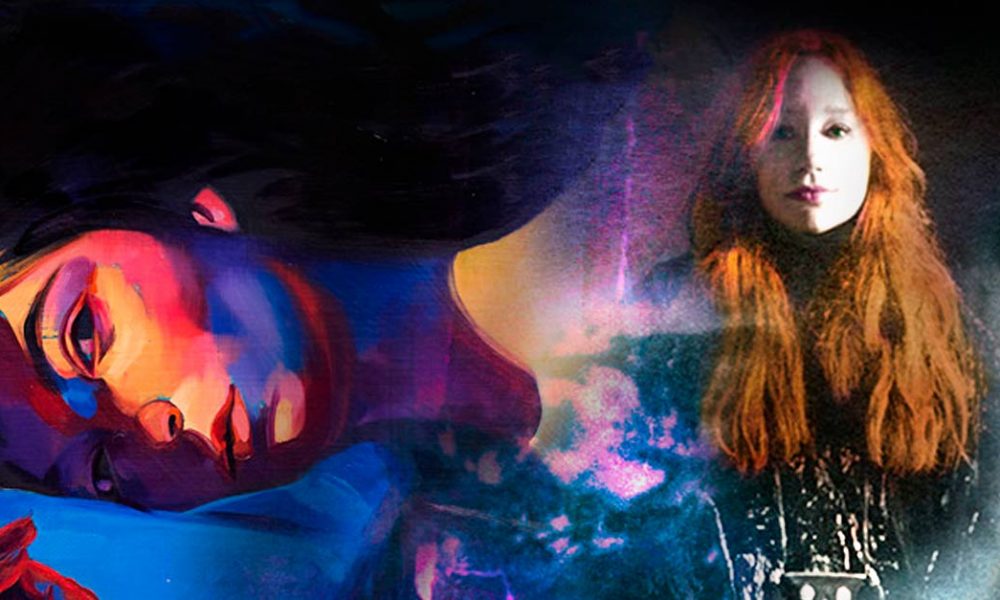 A preternaturally gifted songwriter who upended pop music, was labelled a misfit and spawned countless emulators. Sound familiar?
Ella Maria Lani Yelich O'Connor, better known as Lorde, was only 16 when she exploded onto the international scene with her infectious indie-pop hit 'Royals' in 2012. By the time her groundbreaking debut Pure Heroine was released a year later, Lorde was performing at the Grammys and a bonafide triple-platinum artist, quickly earning comparisons to other smoky-voiced singers including Sky Ferreira, Lana Del Rey and Florence + the Machine, although there was another flame-haired artist who's closer to her musical kin: Tori Amos.
As the grand dame of confessional alt-pop, Tori Amos similarly appeared on everyone's radar seemingly overnight. With her defiant debut Little Earthquakes released in 1992, she broke through grunge's vice-like grip on the charts and changed the pop landscape forever, creating the template for all the eccentric singer-songwriters that followed.
While Lorde is hailed as the pop prodigy of today, Amos also found her musical footing at an early age but had a few false starts before Little Earthquakes hit. The piano prodigy and preacher's daughter was classically trained at only 5-years old and displayed a rebellious spirit early on after being expelled from Baltimore's prestigious Peabody Conservatory for the delightful offense of "musical insubordination".
With her Methodist father in tow, Amos spent her teenage years as a "human jukebox" on the DC cabaret circuit. It was there where she was discovered by a pop producer and diva Svengali, Narada Michael Walden, made some demos and decamped to Los Angeles at the age of 21.
Her first outing on Atlantic has gone down in Toriphile lore. It was the 80s in Los Angeles and Amos adopted the requisite hair metal look for the part and found herself fronting the synth-pop outfit, Y Kant Tori Read, whose drummer Matt Sorum would later join Guns N' Roses. The album was panned by the press, and unfairly painted Amos as just another rocker vixen. After that, she swore to never let industry trends dictate her career and remerged four years later with the emotionally visceral, Little Earthquakes.
Tori Amos - Cornflake Girl (US Version) (Official Music Video)
Coincidentally enough, the same A&R man who had signed Amos to Atlantic back in the 80s, Jason Flom, was the same person who signed Lorde to his label Lava Records after she released her music online.
"I sent an email very shortly after signing [Lorde] to all the key people at iTunes, and I said, 'This really takes me back to when I signed Tori Amos,'" Flom told Billboard. "I worked with Tori from the very beginning, and I can say with some authority that Lorde has the same level of intensity and genius."
By the time Lorde was on Flom's radar, she'd already been signed to a development deal with Universal at the age of 12. Just as Amos had been pressured to produce a certain kind of music, the young New Zealander was essentially put on the back burner until she decided to take charge and write her own music, pairing up Joel Little, producer and former frontman of the Auckland pop-punk band Goodnight Nurse and together they created the perfect ode to adolescence, Pure Heroine.
Critics praised Lorde for her astute lyricism beyond her 16 years, in the same manner they had Amos decades prior when she wrote songs like 'Winter' on her debut, as if she had an entire lifetime's worth of experience behind her. Instead of focusing on the flush of first love and young heartbreak, Amos always wrote from the perspective of someone who seen more than her fair share.
Tori Amos - Winter (Live)
While Lorde made the world take notice with Pure Heroine, Amos also enjoyed more creative control over her career after Little Earthquakes took off, especially when it came to her image. Cast as some sort of ethereal- fairy goddess, Amos has always been considered an outsider, operating on the fringes of pop with her Bösendorfer, wild hair and impassioned fans. Ever since her Y Kant Tori Read days, Amos has been written off on appearances alone, her penchant for the otherworldly dismissed as whimsy and yet her talent and live appearances have silenced her detractors. So it came as no surprise that when an equally coiffed outsider appeared on the pop scene who didn't dress or dance like the pre-fab singers at the time, was dubbed a misfit.
Lorde drew obvious comparisons to the 90s alt-rock queens before her because of her immediate authenticity, the lifeblood of 90s cool currency and was hailed as the antidote to assembly-line pop stars of the time. Neither artist pulls any punches when it comes to their artistic vision and it has served them well. Nothing about them seems manufactured or calculated. Part of that has to do with their strong visual aesthetics that permeates everything from their stage costumes (Lorde's tinfoil-taffeta at the VMAs comes to mind) to their album art and the infamous photo of Amos breastfeeding a piglet inside the Boys For Pele (1996) cover.
They are provocateurs by proxy, unfiltered and defined by the unbridled joy they display through performance. Both are a force to be reckoned with on stage and exude a certain physicality whether it's through the pounding thunder of the piano or a manic dancing of a whirling dervish. Appearances aside, it is the vocal virtuosity of these two women that truly sets them apart. They both use their voice as a blunt instrument and wield it to show power or pain. Though diametrically opposed in tone, Amos is able to make her cherubic Soprano seethe with rage on songs like 'The Waitress' from her glowing follow-up to Earthquakes, Under The Pink and her live staple, 'Professional Widow'. The way Lorde teases out a verse and plays with delivery is a reminiscent of Amos' vocal flair, except she does it with bared teeth and a growl that makes your hair stand on end. When she performed her starkly poignant, 'Liability' accompanied by just a piano on Saturday Night Live, it might as well have been her on that bench, spilling out her guts.
Lorde - Liability (Live On SNL/2017)
Since her debut, Amos has fed the public's appetite for confessional details, a melodic memoirist of her darkest hours and most joyous moments. On her 15th studio album, Native Invader, she continued to bare her soul, healing her pain along with the rest of the nation. An irascible sense of candour though is what these two artists share the most in common and has earned them both a devout fanbase. Seeking the perfect balance between lyrical complexity and a melodic hook, both convey deep personal truths without ever having to rely on simplistic refrains.
As Lorde told Time after the release of her sophomore album, Melodrama:
"Everyone has asked me with this record, did you have to reckon with yourself to be able to share those personal stories? What else would you do? Make it vague? Make it not your darkest truths?"
The stylistic gap continues to close with the release of Amos' most recent album, Native Invader, which plays with electronica elements more than ever on songs like 'Up The Creek' that's reminiscent of her earlier studio experimentations on Choirgirl Hotel, while Lorde broke away from her slick, minimalistic pop and composed around a piano for Melodrama, which features heavily on the album.
Tori Amos - Up The Creek (Audio)
Though Amos is no stranger to concept albums (her classically-inspired Night Of Hunters and Unrepentant Geraldines, just to name a few) Lorde also considers Melodrama to be a loose concept album, with its events unfolding at a single house party and is in part a break-up album. Amos had a "break-up album" of her own, with the emotionally wrenching Boys For Pele – if you can call it that. The highly experimental, harpsichord-driving concept album about reclaiming her suppressed feminine self both delighted and confounded critics alike. In light of her breakup with her long-time partner and producer Eric Rosse, Pele was entirely self-produced and a creative gamble that paid off, landing at No. 2 on the Billboard charts in the US and UK and spawning the cult favourite, 'Caught A Lite Sneeze'.
With the success of Pele, Amos would continue to co-produce all of her albums and had the wherewithal to start her own publishing company, Sword and Stone Publishing in 1992. As any savvy star will tell you, publishing rights can be the key to career longevity and maintaining creative control. Equally astute and clear-minded about her own image, Lorde signed a publishing deal in 2013 for an estimated $2.5 million with the possibility of writing for other artists – a rare opportunity for a budding young songwriter with only one album under her belt. She's also equally credited as executive producer on Melodrama, alongside pop impresario Jack Antonoff.
Lorde - Writer in the Dark (Vevo x Lorde)
Both singers are auteurs in their own right, exploring other avenues besides their own discography to flex their creative muscles, from Amos scoring the theatrical production of The Light Princess' to Lorde tasked with assembling the soundtrack to the multi-billion dollar Hunger Games franchise. With their empowering lyrics and electrifying stage shows, each is a feminist icon to a different generation. For every zine that featured scrawling Amos lyrics, there's a corresponding Tumblr account for Lorde.
On Native Invader, we saw a sum of Amos' parts, the lush orchestrations of her classical forays, the languid guitar rock of her early heyday, the experiments of electronica during the dance-driven aughts and above all else, channelling the muses while remaining one herself.
Native Invader can be bought here.
Format:
UK English