'Unrepentant Geraldines': Tori Amos's Return To Theatrical Pop
Like the titular character from her album, 'Unrepentant Geraldines,' Tori Amos has been unapologetically bucking the constraints of pop her entire career.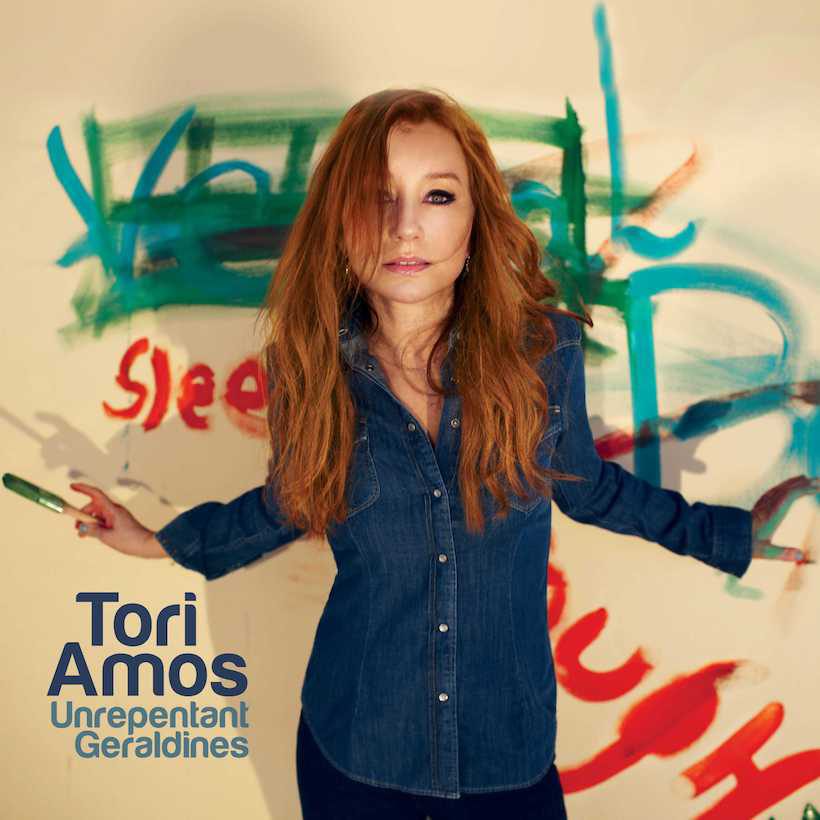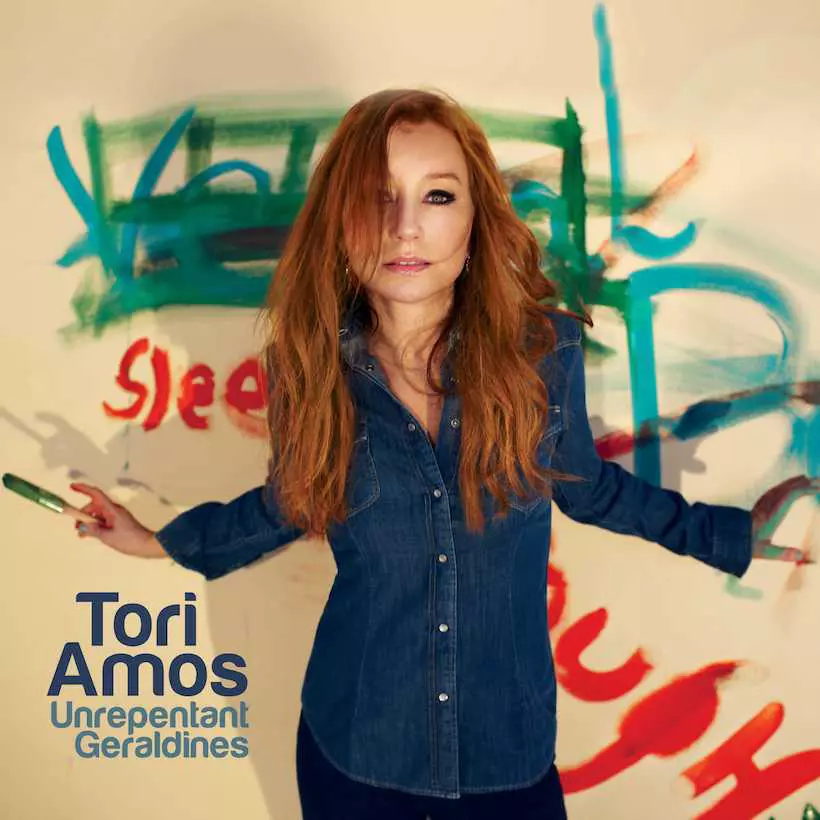 Like the titular character from her 14th studio album, Unrepentant Geraldines, singer-songwriter Tori Amos has been unapologetically bucking the constraints of pop music her entire career.
Following her more conceptual and classically minded releases, Night of Hunters (2011) and Gold Dust (2012) and her stage musical, The Light Princess, Unrepentant Geraldines was heralded as Amos' "return to pop" and her first foray into the genre since 2009's Abnormally Attracted to Sin.
Listen to Unrepentant Geraldines.
But even labeling a Tori Amos album contemporary pop is a bit of a misnomer. Released on May 9, 2014, this collection of poetic, chamber-pop harkens back to her 90s confessional style songwriting at the piano, but also features a few surprises (synths and drum machines) and a few risks (lilting waltzes and ukulele tinged folk songs about the NSA), which all naturally fall under the purview of a Tori Amos album.
The album may be without a definitive, overarching concept, but it doesn't lack for themes or strong imagery, especially given the fact that Amos said she was inspired by the visuals arts, name-checking Cézanne, Diane Arbus, and 19th-century painter Daniel Maclise (whose drawing of a woman named Geraldine inspired the album's title) as direct influences. Despite these high-brow muses, the lyrics are decidedly more personal and the themes more universal, begging the question, how does a female musician mature gracefully in the spotlight while still making art?
Tori Amos - Trouble's Lament
Compared to the lush arrangement of Metropole Orchestra-backed Gold Dust, Unrepentant Geraldines was made on a much smaller scale, self-produced by Amos and long-time engineers Mark Hawley (her husband) and Marcel van Limbeek in the Cornish countryside. A back to basics if you will, the album primarily features Amos' strongest instruments: the piano and her clear-as-a-bell soprano with some modern additions of drum loops and synths on the more melodic tracks.
Amos has described the genesis of the album as a slow boil that built up in the background while she was focusing her energies on other projects over the years. Which make sense, given each song seems to tackle a different kind of obstacle, from politics on "America" to personal relationships in "Wild Way" and ageism in the music industry on "16 Shades Of Blue," with some much-needed escapism on the more fantastical contributions, "Maids Of Elfen-Mere" and "Selkie."
Geraldine features plenty of cuts that will feel like a return to form for Tori acolytes, from the exquisitely beautiful and emotionally charged, "Wild Way" to another piano-driven, haunting ballad, "Invisible Boy" and the ethereal "Weatherman." Without having to adhere to a strict song cycle, Amos is free to experiment and to challenge, with each song serving as a specific snapshot of her life. On "Trouble's Lament" she conjures up the demons of her Southern upbringing into a swagger-heavy blues song while the title track is the most rocking of the bunch, before it takes an abrupt turn into a pensive, piano piece. It's this unpredictably that makes Geraldine so satisfying and captures Amos completely uninhibited.
Along with her husband returning as co-producer, Unrepentant Geraldines features another member of the Amos clan, her daughter Natashya. Since her daughter was born, Amos had strived to put their relationship to the page, starting with "Ribbons Undone" and later on their duets on Night Of Hunters. This time the pop apprentice sounds quite grown up and soulful on the duet "Promise," which offers an intimate portrait of their mother-daughter relationship.
Among the piano standards and more baroque fare, lie two of the more creatively ambitious songs on the album, the synth-heavy "16 Shades Of Blue" and the sprightly "Giant's Rolling Pin." The former being a reflection on the aging process, whether at age 15 or 33, and set to electric strings, while the latter turns a US government scandal into a sing-songy parable. As Amos shared at the time of the record's release:
"I turned 50 this year – and certain people really helped me to see it in a different way and grab it with both hands. The song '16 Shades of Blue' talks about aging from many points of view. And as I started to dive into it, I started to learn from women of all ages that age was a difficult thing for them"
It's clear that not only did Amos overcome her personal crisis, but came back stronger than ever, landing her eighth studio to debut in Billboard's Top 10 and maintaining a level of commercial success that many of her 90s peers have not. With her recent Native Invader , Tori Amos remains unrepentant and refuses to play it safe.