Tori Amos Announces Ocean to Ocean US Tour
The run kicks off June 17 in West Palm Beach, Florida.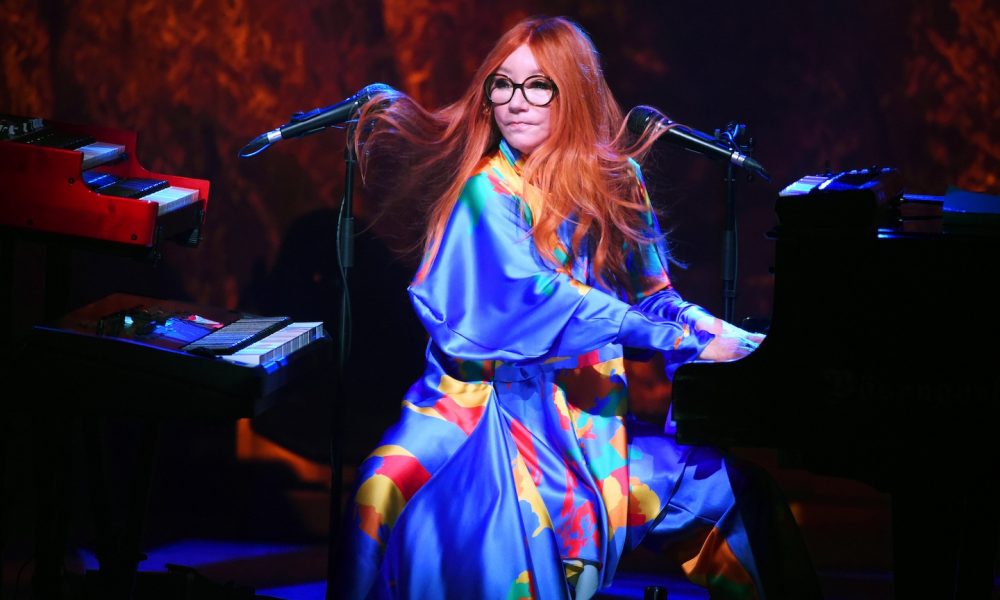 Tori Amos has announced a US tour this summer to continue celebration of her highly acclaimed 2021 album, Ocean to Ocean.
Following a sold-out world tour throughout 2022, Tori will once again be performing with long-time collaborator bassist Jon Evans and renowned UK drummer Ash Soan, with special guest support to be announced. She will also be making stops at venues like The Greek Theater in Los Angeles, Red Rocks Amphitheater in Colorado, and a special stop at Wolf Trap in Virginia, where Amos grew up attending shows.
"I am truly excited to be coming back to the US on the Ocean to Ocean Tour this summer with my amazing bandmates Jon Evans and Ash Soan," Tori says. "We are so looking forward to playing iconic venues once again such as The Greek in LA, Red Rocks and especially Wolf Trap, where I saw so many shows growing up in neighboring Maryland. As I write this, I'm training hard as we head to Europe in March before then heading back to the States in June."
Ocean to Ocean received widespread acclaim by fans and media alike, earning support from Pitchfork, Entertainment Weekly, Stereogum, SPIN, NPR, PBS NewsHour Weekend, and many others. The record debuted at No.2 on the Billboard Current Alternative Albums Chart and No.6 on the Billboard Album Sales Chart, marking her tenth "Top 10" appearance.
The album is Amos' most personal work in years–bursting with warmth and connection, with deep roots in her earliest song writing. As communities around the world suffered the loss of life, live music, travel, and much at all to observe, Tori had a difficult time during the pandemic. She descended to an emotional state lower than she had been to for a long time–but the depths became creative, forcing a return to the kind of introspection she recognized from her debut album Little Earthquakes.
The new collection is an expression of kinship and love, of emotional and geographical dislocation. It explores environmental concerns, the restraints of the pandemic for those on the cusp of adulthood, empowerment, loss, and healing delivered with Tori's trademark urgency and passion.
Visit Tori Amos' official website for tour dates and more information.