'Take Me Out,' Requests Carrie Underwood As She Announces Deluxe Album
The new song coincides with the launch of 'Carrie's Country,' the latest year-round 24/7 channel from SiriusXM.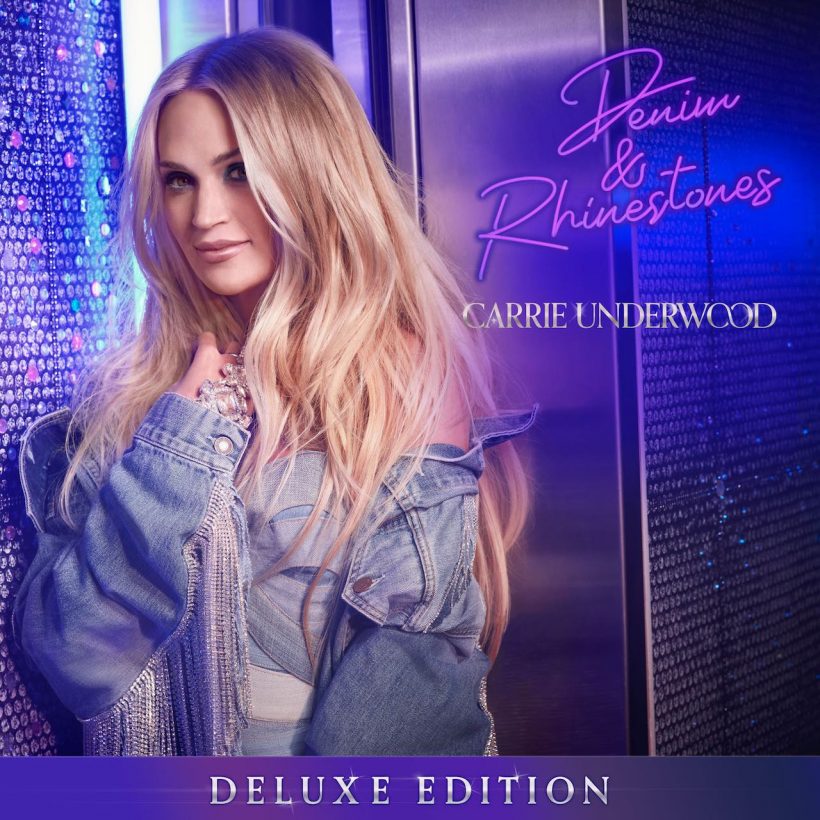 Carrie Underwood has announced a deluxe edition of her current studio album Denim & Rhinestones, to be released on September 22.
The new package will feature six new tracks, one of which, "Take Me Out," is out now. Limited edition packages of Denim & Rhinestones (Deluxe Edition) will be available, including a double picture disc vinyl version, CD, poster, and more. Pre-order the album here.
In "Take Me Out," the eight-time Grammy-winner sings "Ain't nothin' wrong with us; it's just that sometimes love gets covered up in life." The Nash News writes of the track: "'Take Me Out' is meant to slow dance to. The tempo lays the groundwork for the longing in Underwood's voice. She sings about wanting to spend more time with the person she loves.
"As life can be chaotic at times, it's important to make time for those who matter most. Especially in relationships, sometimes all it takes is time alone. 'I miss your touch / I miss that fire/So kiss me like it's the first time tonight.' The softer, more vulnerable Underwood songs make people realize why they love her all over again."
Today also marks the launch of Carrie's Country, the latest year-round 24/7 channel from SiriusXM's, which is curated and presented by Underwood. It's available now on channel 60, and invites listeners to enjoy the country superstar highlighting her friends, favorites, and influences. The playlist will include new and classic country, workout hits, gospel, and more.
Reflecting Underwood's eclectic taste, the channel will also feature classic and hard rock songs, with a mind on morning exercise routines and late-night jam sessions. She will share stories behind her music, her multi-platinum career, and life on the road, and feature artists from Keith Urban, Dolly Parton, Brad Paisley, and Miranda Lambert to AC/DC, Guns N' Roses, and the Rolling Stones.
Underwood's Reflection: The Las Vegas Residency also resumes this month at Resorts World Las Vegas, and she will accompany Guns N' Roses again this summer on three stadium dates on the North American leg of their 2023 world tour. These are at Croix-Bieue Medavie Stadium in Moncton, NB; Parc Jean Drapeau in Montreal QE; and Geodis Park in Nashville, TN. More information is at CarrieUnderwoodOfficial.com.
Pre-order Denim & Rhinestones (Deluxe Edition), which is released on September 22.