Carrie Underwood's 'Denim & Rhinestones' Arrives Complete With 'Vintage Sparkle'
'I wanted to have fun from the get-go,' says the country superstar of the new project.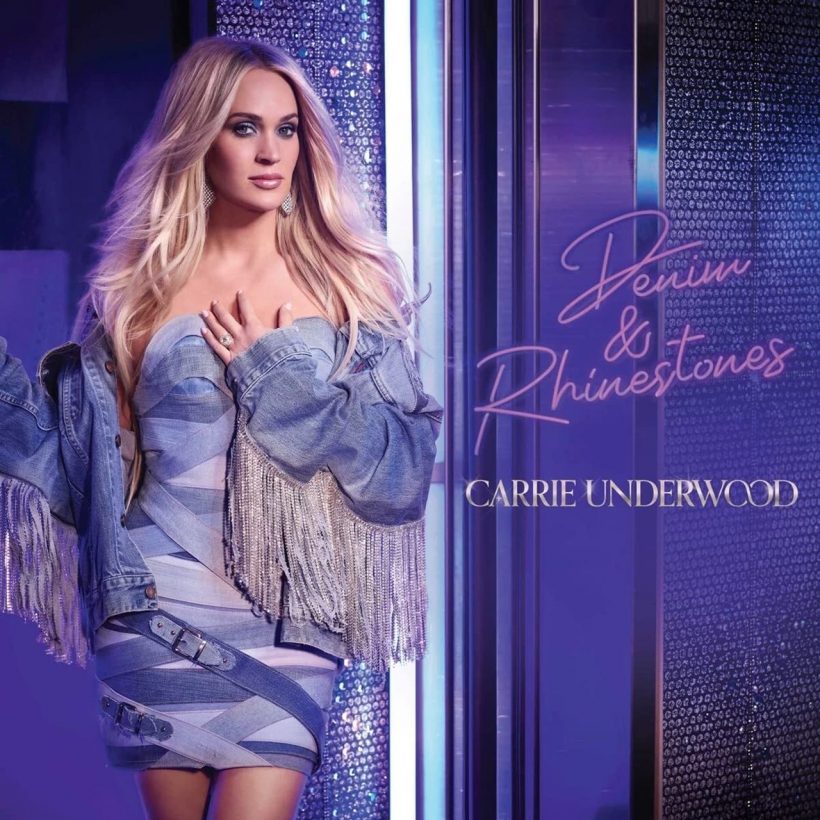 Carrie Underwood's ninth studio album Denim & Rhinestones, released today (10), has won widespread praise from fans and reviewers alike. Countryswag.com describes the record, produced by Underwood with David Garcia, as "a high-energy project with a nostalgic 90s country feel that is pure fun from beginning to end."
The country superstar told Billboard in a recent interview: "I wanted to have fun from the get-go. That was definitely mission number one. With some other albums, it took me writing for a while before I figured out where the album's gonna go. It's got a lot of vintage sparkle.
"It's not solidly throwback," she goes on, "but we have a couple of songs that are a little more '70s feel and some that are in the '80s pop world and some '90s rock stuff, and obviously country. But we wanted to have music that was fun and felt good." Riff magazine says that Denim & Rhinestones is "her most distinct album yet. It's all about having fun."
Carrie Underwood - She Don't Know (Official Lyric Video)
The Tennessean adds: "The album's title track is countrified yet synth-laden mid-80s radio-power pop in the same vein as mid-tempo tracks produced by Jimmy Jam and Terry Lewis. As for the album track 'She Don't Know,' it's traditional country-leaning – the tale of a love gone wrong features a mandolin, fiddle, and shuffling rhythm."
Underwood will perform tomorrow (11) at Nissan Stadium as part of this year's CMA Fest, and has the pop-up exhibit The Denim & Rhinestones Experience on display from today until Sunday as a tie-in with the album, at the Historic Bell Tower in downtown Nashville. After a couple of festival shows in the summer, she will start a major tour on October 15 with guest Jimmie Allen. Dates carry on until March next year, and Underwood will also return to Las Vegas in 2023 with her Reflection residency.
Buy or stream Denim & Rhinestones.