Carrie Underwood Announces New Album, 'Denim & Rhinestones,' Shares Album Cover And Release Date
'Denim & Rhinestones' is set to be released on June 10.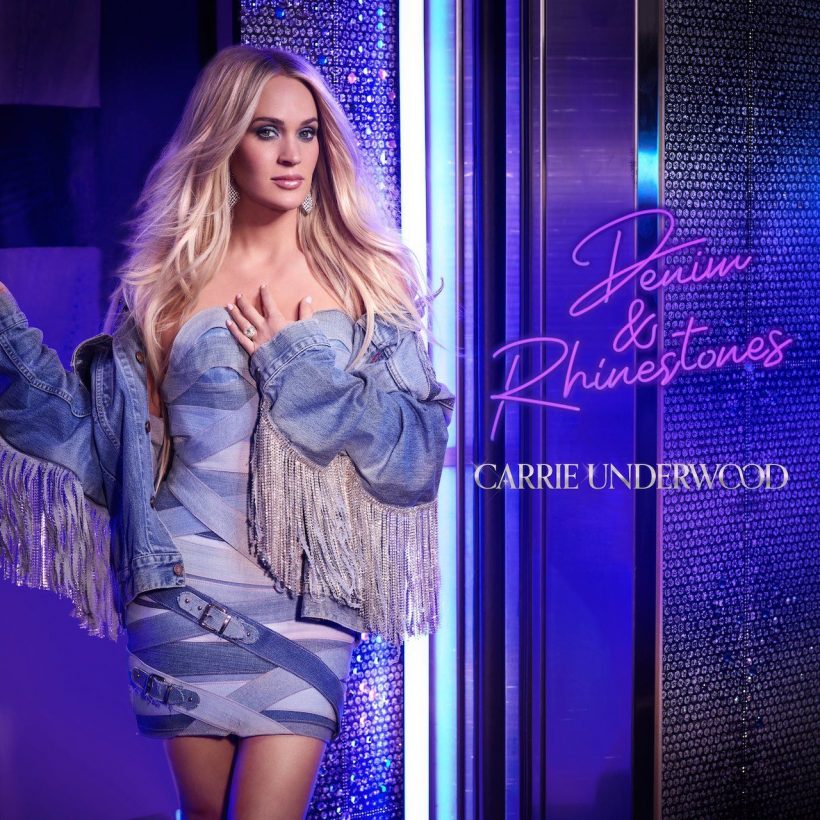 Carrie Underwood has revealed the name, album cover, and release date for her forthcoming project. Denim & Rhinestones is set for release on June 10. The cover features Underwood sporting a denim dress with a matching jacket fittingly outfitted with diamonds and rhinestones.
"I can't wait any longer!!" the singer wrote on social media this morning (April 7). "I have a new album coming June 10! Get ready for #DenimAndRhinestones! Pre-order beginning at midnight ET!"
The announcement follows the release of Underwood's new single, "Ghost Story," which she performed at the GRAMMY Awards on April 3.
"['Ghost Story' is] a different take on a revenge song, which is something I love to sing about," Underwood shared in a statement. "Instead of smashing headlights, this scorned lover is letting her ex know that she will continue to haunt him no matter how hard he tries to forget her."
For "Ghost Story," Underwood teamed up with songwriters Josh Kear and Hillary Lindsey, as well as David Garcia, who co-produced the track with her. Underwood and Garcia have been locked in as a production duo since co-producing the singer's 2018 album Cry Pretty, which marked her first endeavor taking the lead as producer on her own music. The pair also worked together on Underwood's My Savior, an album of gospel hymns shared last year that is up for Best Bluegrass/Country/Roots Album at the 2022 Grammy Awards.
"'Ghost Story' is a thrilling, dramatic song that David, Hillary and Josh wrote for me," Underwood shared. "They are such talented, amazing songwriters who know me so well, and from the first time I heard it I knew I had to record it."
She added: "I have always loved performing songs that tell a story and inspire some kind of cinematic imagery when you hear them, and that is definitely true of 'Ghost Story.' It creates a mood and a vibe that is different than anything else I've recorded before."