A Thousand Horses
The Nashville country rock group mine the classic sounds of artists like Lynyrd Skynyrd.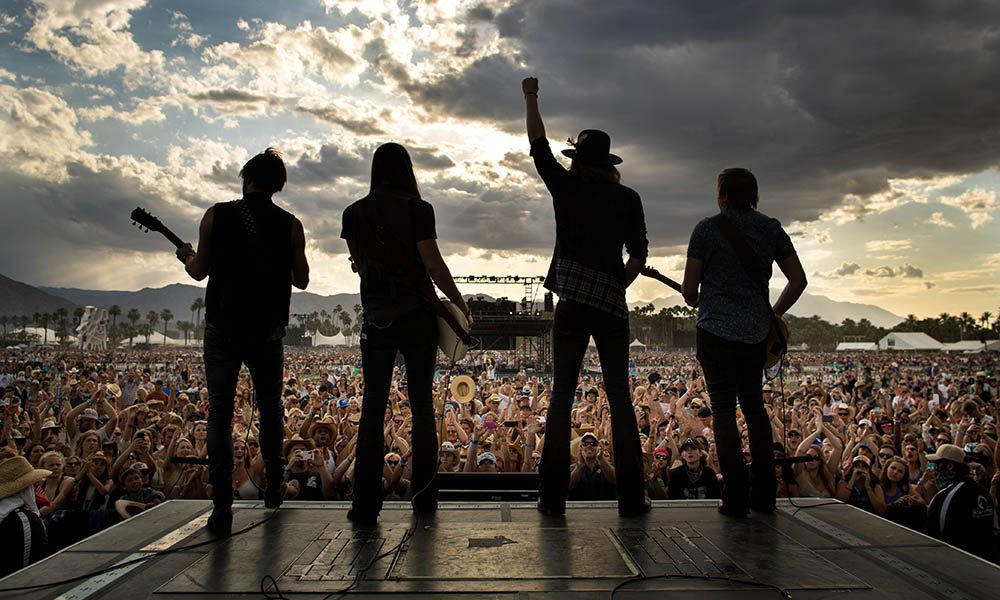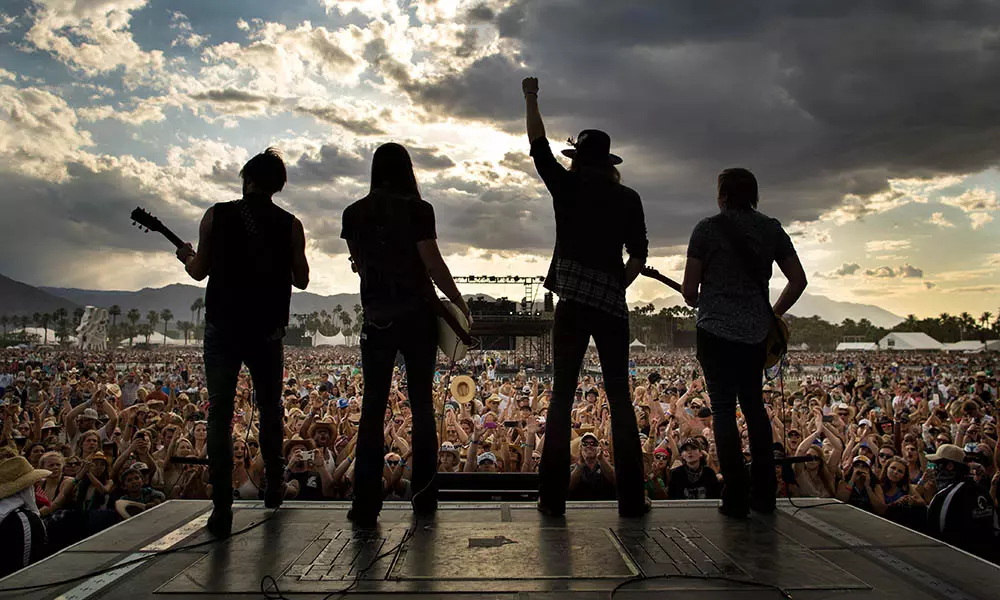 Considering they've only been in the public gaze for a couple of years now A Thousand Horses already sound like the real thing and look like contenders, though they'll tell you they're just work in progress. Their debut self-titled EP and the first album Southernality – think Southern/Personality – are full of strong narrative songs that have been composed within the group. Michael Hobby handles the lead vocals but Zach Brown, Graham DeLoach and Bill Satcher complete a quartet of harmonised delight. Very much cast in the modern country idiom but with an eye on the classic past they've hit big with the singles "Smoke" (a country airplay number one in June 2015), "(This Ain't No) Drunk Dial" and the title track "Southernality".
All chime with a like-minded audience who have no doubt grown up listening to the band's own heroes – the likes of Lynyrd Skynyrd, Tom Petty, The Black Crowes and those Anglo bands who perfected hardcore rootsy blues with plenty of swagger back in the 1970s. Nominated for an ACM, Southernality made it into the Top 40 Country Albums of 2105 by Rolling Stone while "Smoke" also made it into their Top 25 songs of the year. The folks at Whiskey Riff followed suit, praising the band's fresh approach and comparing them favourably to Skynyrd and The Cadillac Three. The old and the new gallop along in their sound.
While A Thousand Horses have located to Nashville, Tennessee, and are signed to Republic Nashville, founding members Michael Hobby and Bill Satcher were trading songs on acoustics as teenagers in Newberry, South Carolina, a pleasant settlement otherwise known for its many sports stars and gorgeous local landmark, the Art Deco chrome and neon Ritz Theatre. Oh and don't forget the town's local music store where the two 15-year olds would hang out testing the guitars and maybe the owner's patience. So small town in other words. No matter, our young heroes had plenty of ambition and the duo became a trio when Satcher's cousin Graham DeLoach moved up from Savannah, Georgia, bringing his bass. He turned a holiday into a career commitment. Zach Brown arrived via mutual acquaintance and he too left Georgia – Atlanta – to complete a properly Dixie style quartet. There were other bands with other names, of course, but A Thousand Horses were officially born in March 2010, named after a song on their debut EP, A Thousand Horses. They were a quintet for a while with drummer Jonathan Carman, out of Charleston, SC holding down the backbeat.
Even while their infrastructure crumbled and was painstakingly rebuilt they won a deal via Interscope Records though it wasn't yet easy to nail their sound down. As Satcher recalls "Our influences are as deeply rooted in English rock music as they are Country music". He cites some personal faves as Petty, Dwight Yoakam, and Noel Gallagher. The Led Zep mantra was always popping up but nowadays they will also cite kindred spirits like Eric Church and Jesse Aldean as well as established acts such as Alan Jackson, Garth Brooks and Confederate Railroad. Good music is simply that, in their book.
Their own road was the traditional one of living in a van, sharing food and meeting the people who populate their songs. The big break was hooking up with producer Dave Cobb who has sparkled magic dust over everyone from Rival Sons and Shooter Jennings (also Waylon Jennings posthumous Forever album) to California Breed, Chris Stapleton and Holly Williams.
Cobb has brought out the Horses core live sound, that being his speciality, and kept the whole thing honest and rough around the edges. The hit single "Smoke" is a genuine Southern rock groove with Robby Turner adding pedal steel and there are simpatico backing vocals from Whitney Coleman and Kristen Rogers. Producer/songwriter Ross Copperman is the collaborator. Additional specialists are the drummer Chris Powell, multi-instrumentalist Brian Purwin and keyboards player Michael Webb.
The Black Crowes guitarist Rich Robinson helped co-write the outstanding "Sunday Morning" while Brad and Brett Warren brought their experience to bear on the closing song, "Where I'm Going" with its vintage churchy organ feel. The Cadillac Three's Jaren Johnston has worked with them from the off. He co-wrote "Suicide Eyes" from the EP, which ended up on the Footloose soundtrack and joined in with the hard-rocking live favourite "Travelin' Man" on the current album.
So a new band to discover, though not quite an outfit that just walked out of the woods. A Thousand Horses are several years in the making, which accounts for their ability to play and project. We love it. Try a blast of "(This Ain't No) Drunk Dial" for a taste of Hobby's gritty, hook-laden writing, all laced with a tasty fiddle and a heartfelt lyric.
Format:
UK English