The Cadillac Three's 'Double Wide Grave' Inspired By Taylor Hawkins And Foo Fighters
The track was made in the rock style of the Foo Fighters.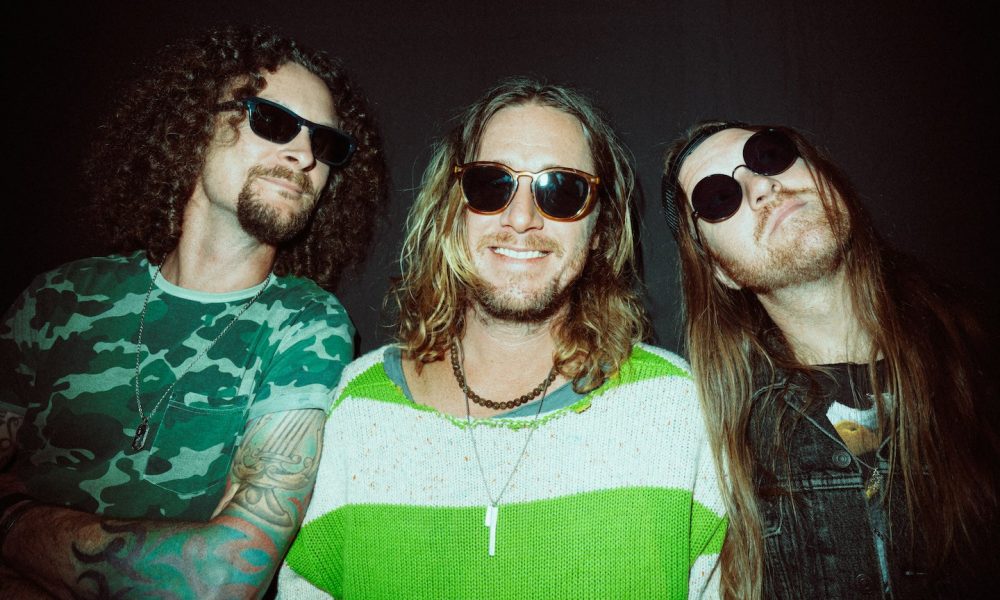 Southern rockers The Cadillac Three have shared "Double Wide Grave," their latest single and accompanying music video. Out now on all platforms via Big Machine Records, ""ouble Wide Grave" is inspired, in part, by the death of Foo Fighters drummer Taylor Hawkins.
With the Foos' electrifying rock and roll as a key sonic influence on the track, TC3 nimbly shifts between melodic passages in the verses to meaty, lacerating choruses in which frontman Jaren Johnston wails like never before. An intense love song at heart, "Double Wide Grave" is a promise to someone that you literally can't live without.
The Cadillac Three - Double Wide Grave (The Years Go Fast Sessions)
"It's a heavy love song," Johnston explains. "'Double Wide Grave' is another song I wrote about me and my wife, but it happened to be written when we were also dealing with the loss of Taylor Hawkins from Foo Fighters. I made that track a day or two after he passed. At the time, I was producing the Foo Fighters' guitarist Chris Shiflett's album, so I got to witness the pain the band was going through. I did everything in the song like they would've done it, just with a southern TC3 spin added in, and it worked."
Sometimes change is so gradual that it barely registers, and sometimes it's like slamming into a brick wall. Just ask TC3: in 2020 the Nashville trio of Johnston, Neil Mason, and Kelby Ray released a pair of albums in Country Fuzz and Tabasco & Sweet Tea, then entered a season of dramatic upheaval that left them reeling.
"We put out 31 songs in one year. It was like, let's give people a breather. Let's give us a breather," Johnston says. "We were coming off COVID and then my dad passed away. It's a whole different life now. Talk about having some shit to write about."
The ACM-nominated group's sixth studio album, The Years Go Fast, is the product of coming through those trials and emerging on the other side—battle-scarred, a little older, a little wiser, and more willing to be vulnerable.