Scott Walker
Scott Walker was one of the most celebrated figures in popular music, with a challenging catalogue of albums that continually pushed boundaries.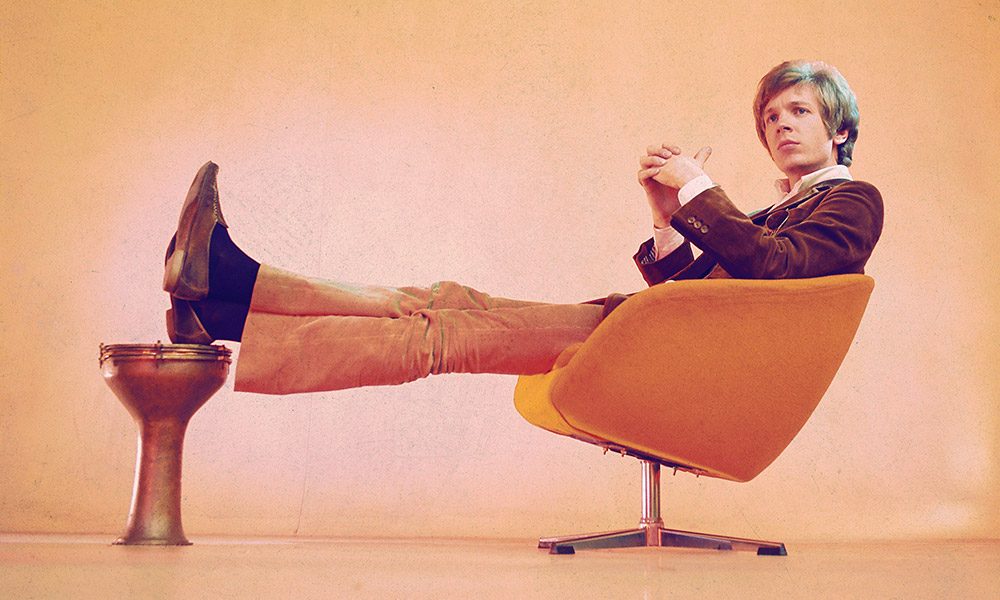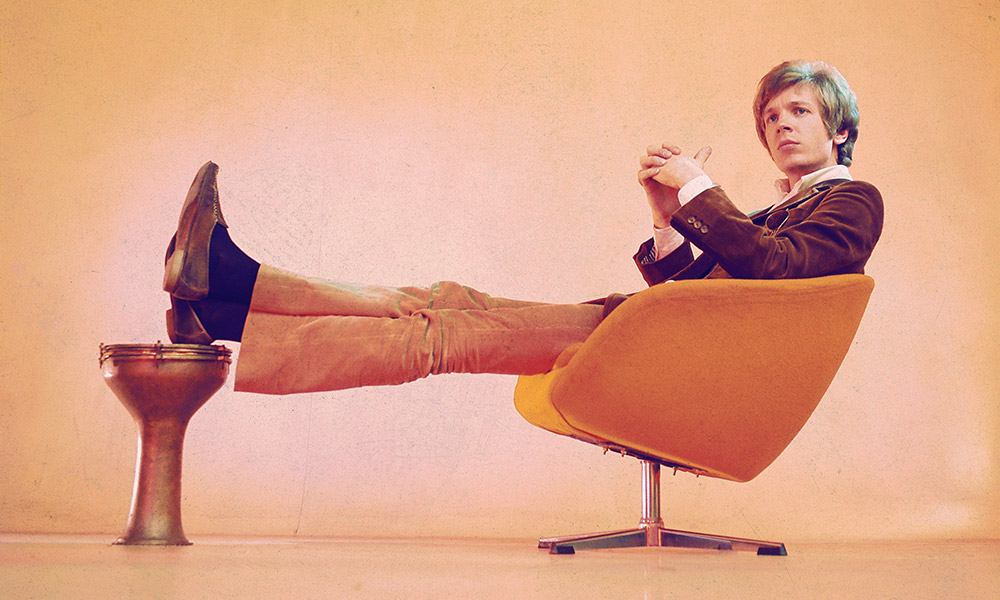 Even when he was fronting the Walker Brothers during their fabulous heyday, Scott Walker seemed a man apart. A true iconoclast who hasn't actively gone in search fame, Walker is a fascinating and charismatic figure nonetheless. We have the musical proof and will recommend that you start your appreciation ASAP, or boost your collection with a tantalising variety of Walker's work in a career that spans the most gorgeous meta-pop to the outer fringes of the avant-garde and back. Scott's output isn't slight but it is selective. He has never really turned out albums for the sake of it but prefers to record when the mood is right and he has something new to offer.
Unorthodox is a word often used to describe Scott Walker but his sense of innovation also makes him a legend who keeps fresh by working with the likes of Pulp, Bat for Lashes and the kindred German spirit Ute Lemper. If he started out ploughing a baroque path down the middle of the road, even flirting with light entertainment on TV, Walker still made a success of himself. His chart entries are legion, for albums and singles, with and without the Walker boys, Consider his influence: David Bowie, Billy Mackenzie, Leonard Cohen, Radiohead, the Divine Comedy and Goldfrapp are avid fans while Julian Cope compiled a terrific compilation called Fire Escape in the Sky: The Godlike Genius of Scott Walker in 1981 and that charted high on the independent list.
Not so much a man for the public gaze and the endless round of awards and interviews, Walker isn't a recluse, he's just in charge of his privacy. He gives out through his albums. Treats lie in wait.
Noel Scott Engel, as he was christened in 1943, was born in Hamilton, Ohio but has been living in England since the early sixties. He recorded briefly under his own name as a teenager way back in the 1950s, but his career took off when he formed The Walker Brothers with John Walker (aka John Maus) and Gary Leeds – essentially an exiled American trio who achieved far more fame in the UK than in their native land and would tour Britain and Europe extensively throughout the swinging sixties with the likes of Jimi Hendrix And Cat Stevens. At this point, the best thing to do is seek out the immaculate compilation called No Regrets – The Best of Scott Walker and The Walker Brothers 1965-1976, a set that constitutes 27 tracks of pure pop joy. Including the Tom Rush title track (the Walkers version is considered seminal) as well as startling takes on the wall of sound epic "Walking in the Rain" and the huge production ballads "Make it Easy on Yourself" (by Bacharach and David) and "The Sun Ain't Gonna Shine Anymore" (Crewe and Gaudio) this is more than a best of since it comes up to date with their interpretation of Boz Scaggs' blue-eyed soul classic "We're All Alone" and cunningly includes some Scott solo fare like "Montague Terrace (In Blue)", Jacques Brel's "Jackie" – Scott's signature tune for many years – and the intriguing "Boy Child". This is a magnificent primer that you'll never grow tired of listening to.
Just as the Walker Brothers were peaking the emergent singer-songwriter with the distinctive baritone upped sticks and made his debut disc, Scott (1967). Effectively putting a lid on standard beat material walker's solo album was a pointer to the future. Mixing startling originals like "Always Coming Back to You" with carefully chosen cover material – Tim Hardin's "The Lady Came from Baltimore" and the Jacques Brel/Mort Shuman melodrama "Amsterdam" Walker invented a new style for the times, a collision between pop, cabaret and esoteric European club music. The album charted at 3 in the UK and is widely regarded as a classic. Scott 2 (1968 sold even better with its combination of risqué Brel show stoppers and Hardin's "Black Sheep Boy" improving on the formula just as the man's own "Plastic Palace People" and "The Bridge" upped his own ante. With high-class arrangements and a rarefied atmosphere in abundance walker's roll continues on Scott 3 (1969) where Wally Stott's orchestrations evoke an air of warped Las Vegas meets surreal outer limits pop during "Big Louise" and the glorious "It's Raining Today". Long a fan favourite this album will grace any contemporary collection. We are loving it.
Following a successful UK TV series – called Scott, of course – Walker returns to the fold with Scott 4 (see the logic and brevity in his approach) and this is an album so monumental that it's frequently cited by Bowie and Radiohead as one of the most essential discs ever created. Recorded at Olympic in London in 1969, Scott 4 teams the artist with producer John Franz who he knew from Brothers days and through watching him work wonders with Dusty Springfield.
Now we're moving into more uncharted territory as Noel Scott Engel (he released it under his real name at first) writes everything for the first time and offers extraordinary songs like "The Seventh Seal" and "Angels of Ashes." Folk, country and soul strains appear and the productions manage to modulate from the vast to the intimate. Amazingly at the time Scott 4 bamboozled the fan base and was pretty swiftly deleted but it's now available in all its pristine glory.
Entering the 1970s, Scott gives us 'Til the Band Comes In, another album unlike anything around then or now. Returning to his favourite cover version artists while keeping his eye in on stand out self-compositions like "Jean the Machine" and "The War is Over (Sleepers)". A cult item in its time this is followed by a slew of hard to track down discs that dabble in Americana and especially country music.
Having worn out his Waylon Jennings obsession, Scott will enter his so-called recluse years before returning in glory with Climate of Hunter (1984) his only album of the decade. In fact, the Walker Brothers had reformed in the interim but Scott spent years working on Hunter, which we offer in re-mastered format. Its another gem thanks to the writing and sonic experimentation that flows through "Rawhide", "Dealer" and the enigmatic pieces simply titled "Track Three", etc.. Specialists are brought in at all the right places so the guests include Mark Knopfler, Mark Isham, Ray Russell and Evan Parker with producer Peter Walsh (Simple Minds) putting a high gloss on events. A genius album.
Tilt (1995) isn't too shabby either – coming a mere eleven years later! Now the art-rock and avant-garde beds in during the arcane, industrial noise of "Bouncer See Bouncer…" and "Bolivia '95". Euro film references and classical strings run hand in hand throughout and there's the chance to catch Scott's own guitar accompaniment on the very sweet "Rosary."
In terms of compilations, a great place to start would be 5 Easy Pieces, five themed CDs with comprehensive booklet information, marvellous artwork and the heft of authentic artistic hands-on brilliance that makes this a commendable addition to the collection. Favourably, even ecstatically reviewed – for Scott has become an icon by now – this carefully wrought box is divided into tracks that evoke the kitchen sink/bed-sit drama of everyday life, the love songs that summon loss above all else, European and American sensibilities, movie songs and lavish display of Walker's weirder stuff from "The Electrician" (the Brothers final single, 1978) and "The Plague" (a rare B-side) to "Sleepwalkers Woman". This is a terrific opportunity to bask in Scott's light and see what shadows he throws. Fully recommended.
Other pockets are catered for too in our selection of anthologies. Try our other box set Scott Walker: The Collection 1967-1970 or track down the great Boy Child: The Best of 1967-1970, or the comprehensive Classics & Collectables and the ever-useful Sings Jacques Brel.
In 2014 Walker released Soused, a joint project with the electronic psych wizards Sunn O))). After working on two film scores with Brady Corbet, Walker passed away from cancer in 2019. If you already know his stuff, all good and well. If you'd like to find him out for yourself then you are in for a huge and enjoyable surprise. Simply put: there was nobody else like Mr Scott Walker….
Words: Max Bell
Format:
UK English