'Scott 2': Secondary Steps Down Scott Walker's Solo Path
Remembering the vocal stylist and songwriter's second solo sojourn.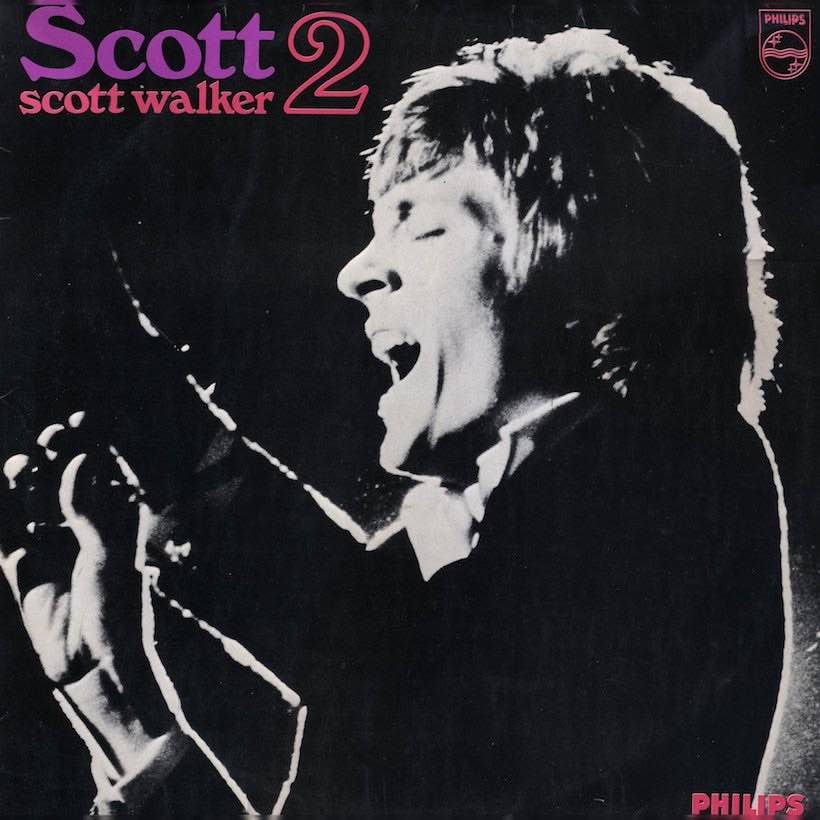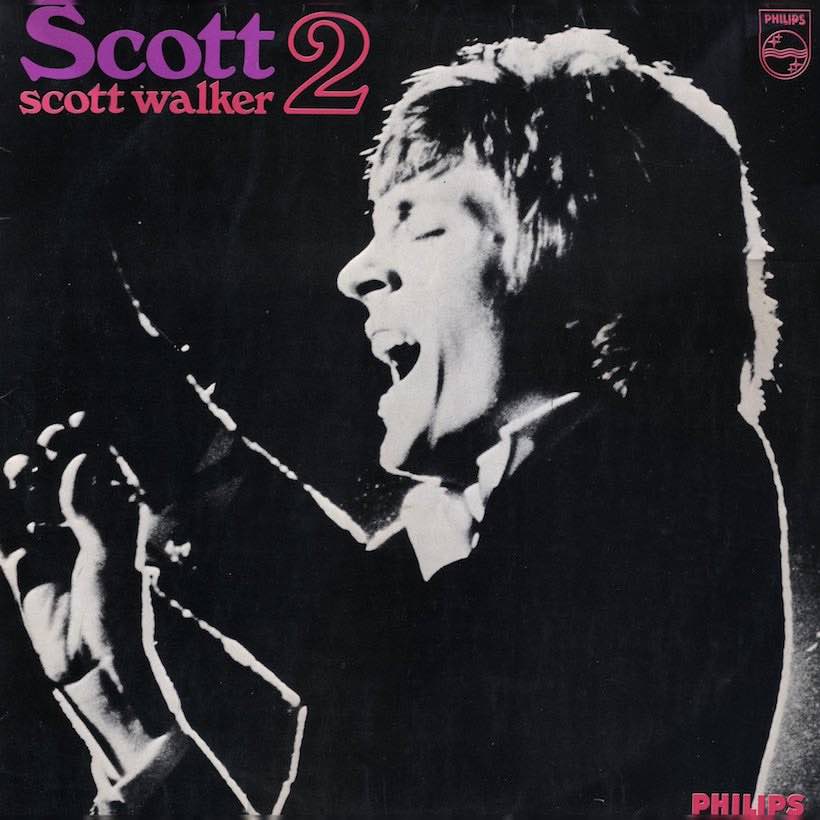 The departure of Scott Walker from the pop world he inhabited with the Walker Brothers may have signaled the start of his transition to a more "arthouse" approach to his work. But for at least a couple of years, it certainly didn't signal a departure from the charts.
The late performer's debut solo album Scott reached No.3 in the UK in 1967, and spent a total of seven weeks in the Top 10. The follow-up started a little slowly, but it was on May 18, 1968 that it completed its journey to No.1. That LP was Scott 2.
Again working with producer John Franz, the American vocalist had no reason to change the winning formula of the earlier album. For one thing, Scott 2 showed his continuing enthusiasm for the songwriting of Jacques Brel, who co-wrote the album's introductory hit single, the dramatic "Jackie," as well as the song "Next."
Writing under his real name of Noel Scott Engel, the star contributed four numbers of his own, including the amusingly-titled "The Amorous Humphrey Plugg." Then there were his interpretations of other contemporary writers from both sides of the Atlantic.
These included Britain's Don Black, whose "Best Of The Worlds" (written with Mark London) was included alongside a version of Burt Bacharach and Hal David's often-covered "Windows Of The World." Scott also sang "Black Sheep Boy," written by one of the notable new singer-songwriters of the era, Tim Hardin.
Scott 2 appeared set to be a commercial disappointment when, after a No.23 debut, it fell five places. It subsequently soared to No.7 but then fell two notches before a sudden race to No.1, in the first of ten consecutive weeks in the Top 10. But for all that, when Walker talked to Melody Maker about the album soon after its release, he was less than keen on it.
'Very heavy listening'
"I didn't like it all that much," he told Chris Welch. "I don't feel it worked. The continuity didn't come across because I did it in spasmodic sessions over a long period. It's very heavy listening — I know this. It's going to take time for this kind of thing to get across. The mood was all a bit too heavy."
Listen to the 60s playlist.
This was shortly before the period in which Walker had his own BBC TV series, but he was nevertheless in frequent demand for appearances on the network. In March 1968, just as the album was being released, he sang on Cilla Black's series. In May, he was a guest on bandleader Billy Cotton's Music-Hall and then on Esther and Abi Ofarim's show.
Buy or stream Scott 2.