Morrissey
Morrissey is one of the most iconic rock artists of the last 40 years, from his time as frontman of influential rock act the Smiths to his solo career that includes albums like Bona Drag, Viva Hate, and Vauxhall and I.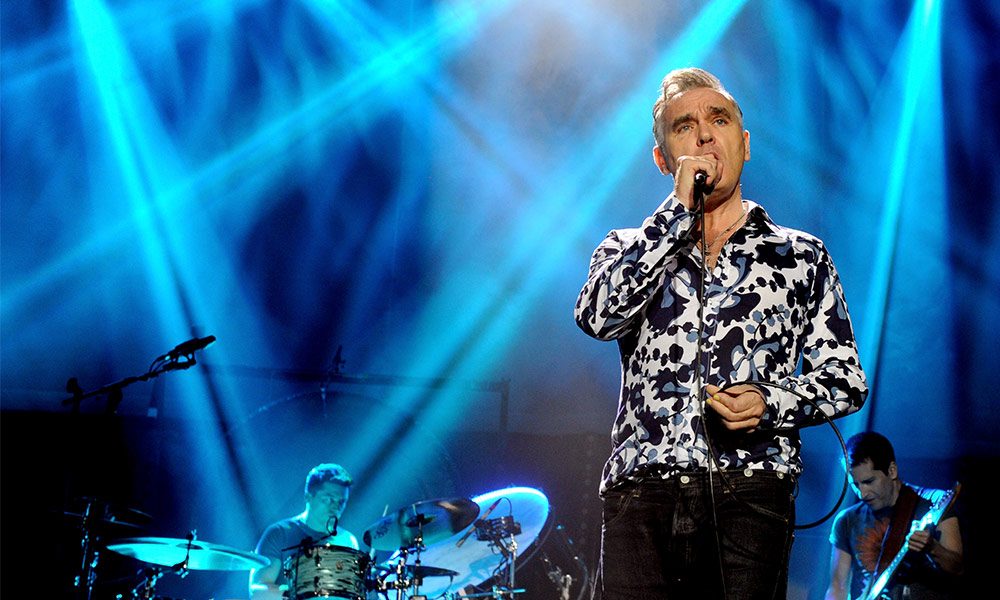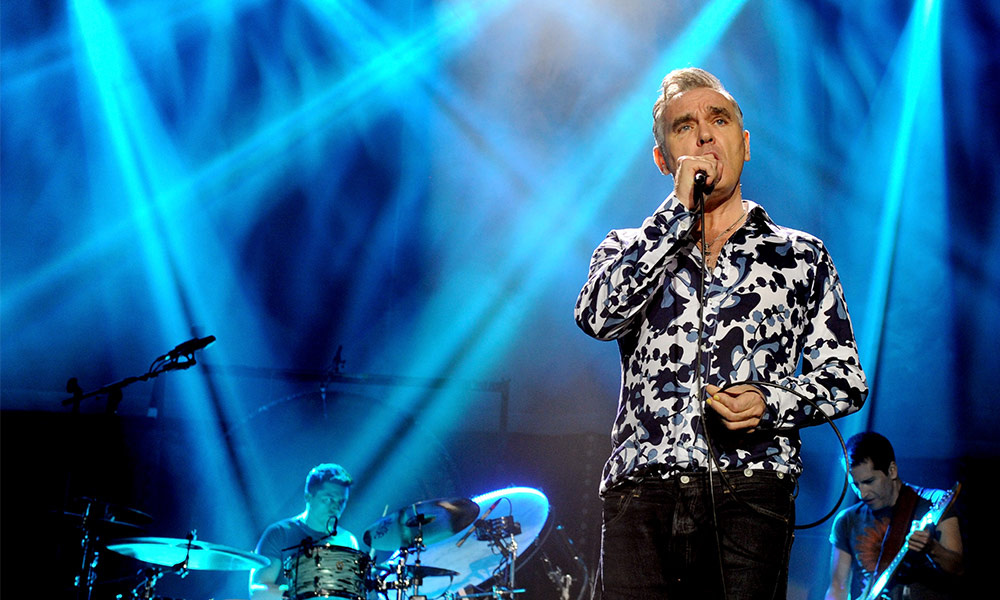 Within six months of The Smiths splitting up in 1987, Morrissey was at No.1 in the UK chart with the first of his own albums, Viva Hate. Since then, he has maintained an eccentric presence at pop's top table with an unbroken run of Top 10 studio albums up to and including World Peace Is None Of Your Business, released in 2014. Despite this enviably consistent CV stretching back a quarter of a century, Morrissey's enduring stock as an artist is not about chart placings or platinum discs. Indeed, compared to most long-running chart acts he hasn't sold that many records. But his raffish lyrics, sardonic wit and famously distracted way of crooning have been an inspiration to so many other artists – from Britpop stars Noel Gallagher and Pete Doherty to American idols Jeff Buckley and Brandon Flowers – that his biographer, David Bret, was moved to describe him as "quite possibly the most influential entertainer of his generation". Or, as Howie Klein, former vice-president of Morrissey's American label, Sire records, put it: "He's the biggest cult that ever was."
Born Steven Patrick Morrissey on 22 May 1959 in Davyhulme, Lancashire, Morrissey was brought up in inner-city Manchester, a tough working-class environment, in which he became both culturally immersed and socially alienated. His career in music started during the punk era when, in 1978, he became the singer in first the Nosebleeds and then Slaughter & The Dogs. In 1982 he met the guitarist Johnny Marr and together they convened The Smiths. Between the release of their first single, 'Hand in Glove' in 1983 and their final album Strangeways Here We Come in 1987, The Smiths became a touchstone group, regarded by commentators and fans alike as the most significant act of that era in UK pop mythology.
In his role of the indie-rock godhead, Morrissey overturned the whole notion of what it was to be a pop star. In contrast to icons of the past – from Elvis Presley to David Bowie – with their impossibly glamorous images and voracious appetites of one sort or another, Morrissey was a militant vegetarian, who foreswore sex with either gender and chose to wear NHS glasses and hearing aid as a fashion accessory along with a bunch of Gladioli in his back pocket.
His music was no less of an individualistic statement. He turned whimsy into an art form with lyrics that could be moody and miserable or comically caustic. Typical then, that with the break-up of The Smiths foremost in his thoughts, he should title his solo debut, Viva Hate. Stephen Street, who had produced the last Smiths album, was recruited as a producer and credited as co-writer of all the songs, while Vini Reilly of Durutti Column supplied a bed of suitably chiming guitar parts. The album was also notable for its use of a string section on many of the tracks, lending a sophisticated, post-Smiths sheen to songs such as 'Angel, Angel, Down We Go Together' and 'Dial-A-Cliché, which otherwise did not journey too far from the comfort zone of his former group.
Veering off from the conventional album recording cycle, Morrissey next released a string of stand-alone singles – including 'The Last Of The Famous International Playboys', 'Interesting Drug' and 'November Spawned A Monster' – which he then collected together to form the basis of his second album Bona Drag, (1990). This collection also housed 'Suedehead' and 'Everyday Is Sunday' (both from Viva Hate) along with various other B-sides and stray tracks, to become an instant greatest hits "compilation" which was actually better than any of his other early albums.
It was certainly better than Kill Uncle (1991), an album lasting barely 33 minutes which housed one of the least memorable collections of songs from Morrissey's long and illustrious career. For Your Arsenal (1992), he appointed the guitarists Alain Whyte and Boz Boorer as the core members of his backing band, with Whyte taking on the role of principal co-songwriter. Boorer, who has remained with Morrissey to the present, and Whyte were alumni of the English punk-rockabilly scene and brought a distinctive roots-rock swagger to Morrissey's sound (and stage show) which was brilliantly distilled by the production of the late Mick Ronson (a former Spider From Mars with David Bowie).
With songs including 'We Hate It When Our Friends Become Successful' and 'You're The One For Me, Fatty', Your Arsenal marked a new and auspicious beginning for Morrissey. The only cloud on the horizon was the virulent reaction to the song 'The National Front Disco' among a small but influential gang of commentators who insisted that it glorified the far-right UK political party of that name. The issue of Morrissey's presumed affiliations turned toxic when he ended a show in Finsbury Park in 1992 by draping a Union flag around his shoulders – a gesture deemed "provocative", at best. The music press, for so long his most ardent champion, now turned on him with all the obsessive hostility of an embittered former lover, leaving a scar on his reputation that has never completely healed.
Vauxhall And I, produced by Steve Lillywhite, became his second UK No.1 album in 1994. "Beware! I bear more grudges/Than lonely high court judges," Morrissey sang on the album's standout track 'The More You Ignore Me, The Closer I Get', which became a No.8 hit in the UK and his only single to reach the US Top 50. The line came back to haunt him when, in 1996, The Smith's former drummer Mike Joyce took Morrissey and Marr to court in a dispute over the split of performance royalties paid to the group. Morrissey and Marr were eventually ordered to make substantial reparations to Joyce and the bass player Andy Rourke, with the judge, in his summing up, famously describing Morrissey as "devious, truculent and unreliable".
Having suffered diminishing returns from two of his less remarkable albums, Southpaw Grammar (1995) and Maladjusted (1997), Morrissey took an extended break from recording until 2004 when he returned from the wilderness with You Are The Quarry. The album was warmly received, ushering in a late golden era in the singer's affairs with a string of UK hit singles including 'Irish Blood, English Heart', 'First Of The Gang To Die' and 'Let Me Kiss You'.
The follow-up, Ringleader Of The Tormentors became a UK No.1 in 2006 with hits including 'You Have Killed Me' and 'The Youngest Was The Most Loved'. Produced by Tony Visconti, who called it "one of the best albums I've ever worked on", the album was the first to feature guitarist Jesse Tobias who also joined Alain Whyte and Boz Boorer in the songwriting department.
Tobias had replaced Whyte by the time Years Of Refusal was released in 2009. As the guitar sounds were getting chunkier and more full-bodied (Jeff Beck featured on one track) so the sentiments got ever more rancorous and cantankerous: "I know by now you think I should have straightened myself out/Thank you, drop dead," he sang on the album's opening track 'Something Is Squeezing My Skull'. Clearly, Morrissey was not in any danger of mellowing out as the years advanced.
Morrissey suffered a succession of health problems in 2013 and was admitted to hospital on different occasions suffering from a bleeding ulcer and double pneumonia, causing the cancellation of tour dates. He was hospitalised again in America in 2014, causing more disruption to his schedule, and it was later disclosed that he had been treated for an unspecified form of cancer.
His autobiography, entitled Autobiography, was published in 2013 on the Penguin Classic imprint. A long, vainglorious voyage around Morrissey's history and ego, it got everyone talking about him once again, and paved the way for the release of his tenth new studio album World Peace Is None Of Your Business in 2014.  Unchecked for so long, his galloping self-regard had by now reached cartoon proportions. "I'm something much bigger and better than a man," he declared on 'I'm Not A Man', a song excoriating those weaker mortals of the masculine gender who fall short of the impeccably high standards to which Morrissey holds himself accountable.
"I think very few people have a grasp of me, even after all these years," Morrissey once said. "My sense of humour is still completely misunderstood. I'm the strangest living oddity."
Words: David Sinclair