'Welcome To The Beautiful South': The Beautiful South's Subversive Pop Debut
On their 1989 debut, 'Welcome To The Beautiful South,' the UK outfit made their introduction to the world as a new breed of jaunty indie pop with bite.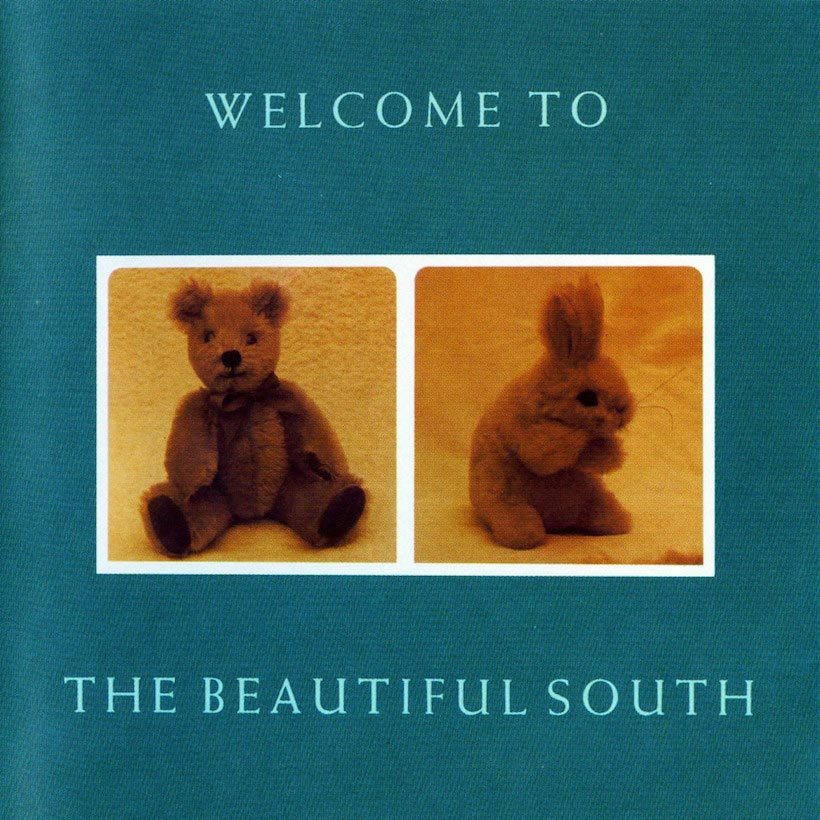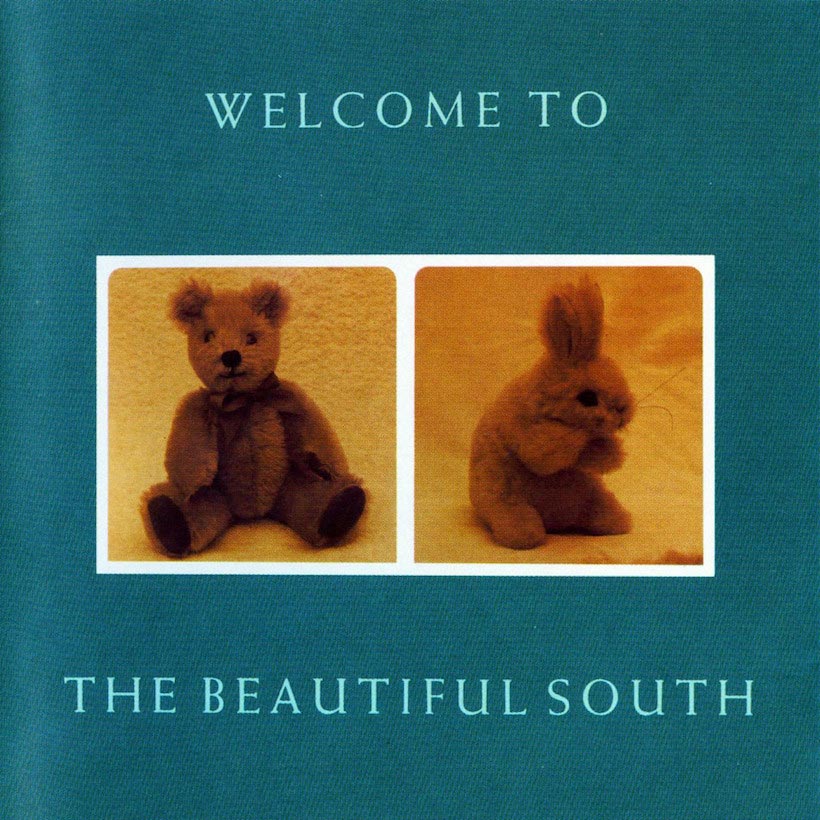 They say not to bite the hand that feeds you and yet Paul Heaton, and his UK outfit The Beautiful South, have built their musical foothold as one of pop music's greatest talents and biggest dissidents. With a knack for marrying melodic hooks with wry sometimes twisted lyricism, The Beautiful South's subversive streak was only obvious after you realized what you were singing along to. On their 1989 debut, Welcome To The Beautiful South, they made their introduction to the world as a new breed of jaunty indie-pop with bite.
But this winning formula of sharp lyricism couched in bright pop melodies really began with the seminal 80s pop-soul band, The Housemartins, where singer-songwriter Paul Heaton and drummer-turned vocalist David Hemingway spun their societal observations into infectious pop hits on their 1986 debut album, London 0 Hull 4, featuring the single "Happy Hour." Then in 1988, during the very peak of their popularity, the group split, and Heaton and Hemingway shifted their sights from garage pop to Top Of The Pops. With a new line-up consisting of former Housemartins' roadie, bassist Sean Welch, Hemingway's former Velvetones bandmate, guitarist and co-songwriter Dave Rotheray, and drummer Dave Stead, the group was primed to make their entrance.
Listen to Welcome to the Beautiful South.
A dark comedic streak
Even if you were caught off guard by the lilting harmonies and finger-snapping choruses, the controversial cover hinted at the dark comedic streak that would become the thru-line of the band. Conceived by artist Jan Saudek, the cover depicted a woman with a gun in her mouth, and another with a man smoking, which was famously banned by the American retail chain Woolworths, resulting in an alternative cover with an innocuous teddy bear.
Welcome To The Beautiful South doesn't follow a linear narrative, but is best represented by the two songs that bookend the album. From Willie Nelson's "Sad Songs and Waltzes" to Carly Simon's "You're So Vain," songwriters have been spinning sorrow into gold records and at the cost of the relationships for millennia, but never has the exploitative nature of this arrangement been so purely distilled as "Song For Whoever." Heaton's hilarious parody of a songwriter who can't remember the name of his lovers is delivered in such a beautiful timbre, the sting of the critique is almost missed. "Deep so deep, The number one I hope to reap/Depends upon the tears you weep, So cry, lovey cry" is the antithesis of the typical song with a girl's name in them and yet it reached No. 2 in the UK charts.
Socialist politics with gospel harmonies
The entirety of the album is one pop hook after another, merging Heaton's socialist politics with gospel harmonies and clever vocal interplay, particularly on their second single, "You Keep It All In," which featured Northern Irish singer Briana Corrigan as guest vocalist and later full-time band member. True to form, the song paired a 60s jazz-pop instrumental with lyrics around a deeply dysfunctional relationship that you could whistle along to, cracking both the UK and US charts at No.8 on the singles chart and No. 19 on Billboard's Alternative Chart, respectively. This vocal sparring would be just one of many that would characterize The Beautiful South's catalog.
Heaton, with his swooning vocals and fervent delivery, has drawn comparisons to everyone from Fine Young Cannibals vocalist Roland Gift to Morrissey, but he told the UK publication Louder Than War that he based his style of singing on David Bowie's Hunky Dory, where "Bowie's voice is softer and more adventurous here than on his more operatic 80s albums and a higher range."
Outside of the boundaries of Northern soul
Adventurous to be sure, Heaton and the rest of the "South" ventured outside of the boundaries of northern soul, with the inclusion of jazz-beats, sophisticated piano melodies, and New Wave guitars to create the sound of The Beautiful South that would last for almost 20 years. While original lyricism was their raison d'être, they weren't afraid to throw in an unexpected cover, especially their brilliant take on the 80s R&B hit "Girlfriend" by Pebbles. "I'll Sail This Ship Alone" throws another curveball, with Heaton in a rare moment of vulnerability finally shows a chink in his armor on this melancholic ballad.
Along with the usual suspects in his crosshairs: alcoholism ("Woman In The Wall"), the music industry ("Straight At 37"), and politicians ("Oh Blackpool"), Heaton turns his pen on the audience on the grand, penultimate track "Love Is…" asking the elusive music fan, "Twenty-five years from now, will you come to my cremation?"
It's been more than 25 years and ten albums later and The Beautiful South is still a household name in the UK, with the oft-recalled statistic that one in every seven UK households owns a copy of Carry on up the Charts: The Best of The Beautiful South since it went five times platinum.