The Most Controversial Album Covers Of All Time
From deliberate provocation to accidental insult, the most controversial album covers of all time is an eye-popping gallery covering some startling imagery.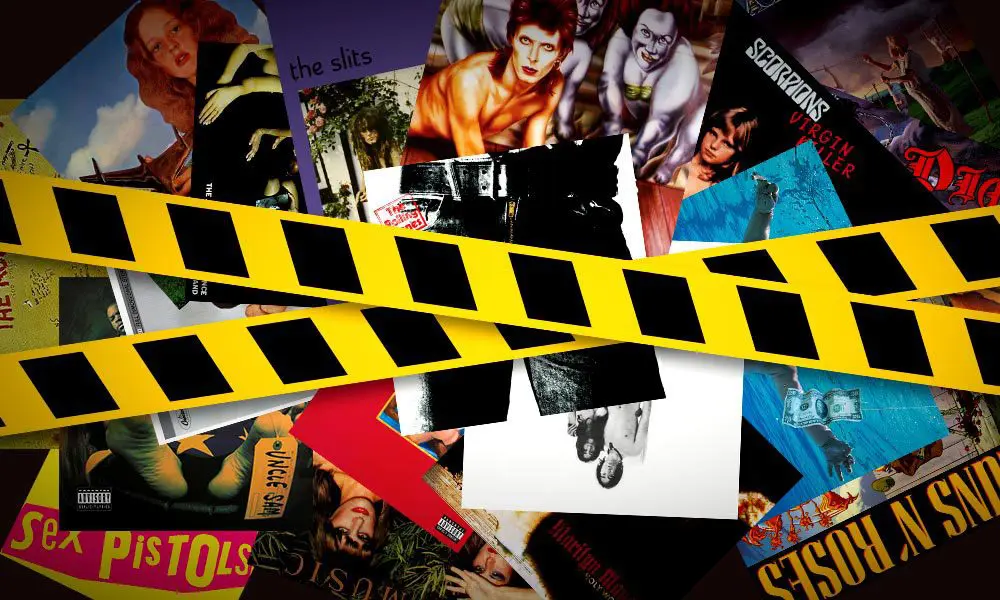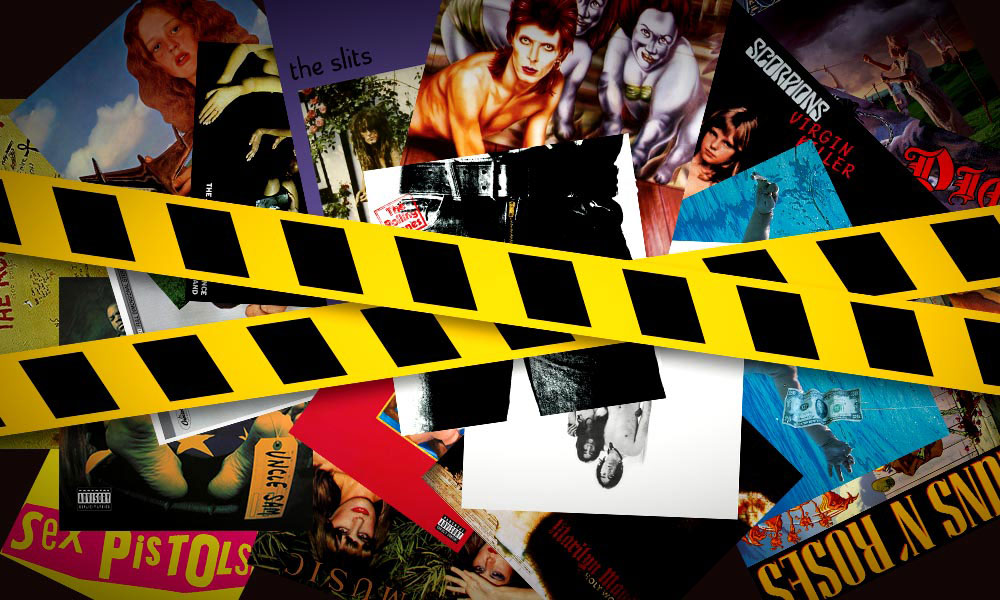 Ever since Elvis Presley first shook his hips, controversy has dogged rock'n'roll's every move. However, while all manner of excess-fuelled misadventures feed the media machine in the short term, a provocatively-designed record sleeve can make the most lasting impact when it comes to riling the moral majority – and lasting notoriety is especially assured if the album cover gets banned. uDiscover Music investigates the most controversial album covers of all time.
The Beatles: Yesterday And Today (1966)
A far cry from the Mamas and the Papas "indecent" album cover for If You Can Believe Your Eyes and Ears, which seemed to generate controversy because a bathroom had a toilet in it, this Beatles compilation album featured a bizarre sleeve shot of the Fab Four clad in butcher's coats, draped in slabs of meat and dismembered doll parts. Intended as pop art satire, the artwork was quickly rehoused in an inoffensive replacement sleeve and topped the Billboard charts. Capitol retrieved over 50,000 copies of the original cover from uneasy retailers.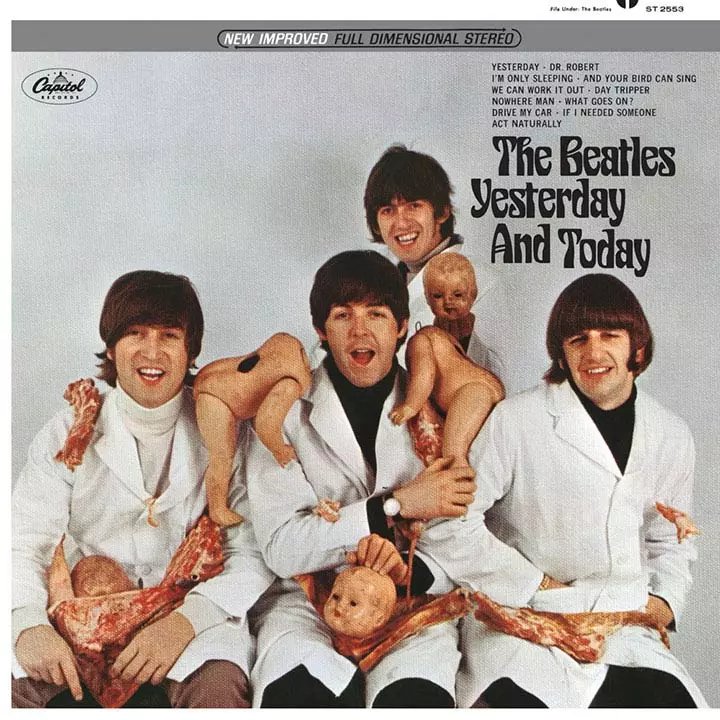 The Jimi Hendrix Experience: Electric Ladyland (1968)
The original UK edition of Jimi's landmark, Billboard chart-topping third album originally appeared sporting a contentious sleeve featuring 19 nude women. It was changed when Hendrix himself expressed displeasure.
John Lennon & Yoko Ono: Unfinished Music No.1: Two Virgins (1968)
The sleeve for John and Yoko's avant-garde classic was shot using a time-delay camera allowing them to take nude photographs of themselves. Predictably, the resulting artwork provoked outrage, prompting distributors to sell the album in a plain brown wrapper. Only 5,000 copies were originally pressed in the UK.
The Rolling Stones: Beggars Banquet (1968)
The original "banned" sleeve The Rolling Stones submitted for their classic Beggars Banquet album featured a sleazy-looking bathroom wall covered in graffiti and was rejected by their record label. Initially, the album came out in an almost plain white sleeve designed like an invitation card.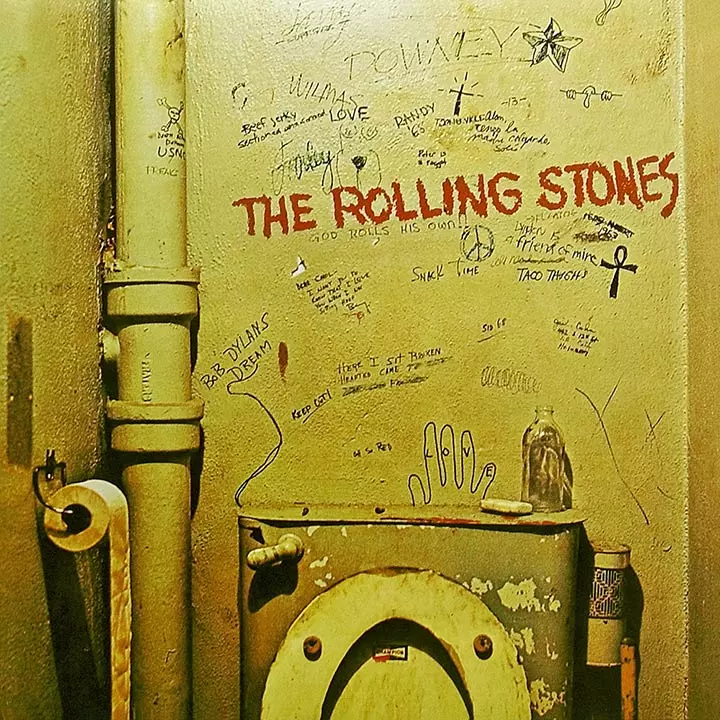 Blind Faith: Blind Faith (1969)
Photographer Bob Seidemann's cover image of a topless pubescent girl holding a car hood ornament was intended to symbolize the achievement of human creativity in the summer that man walked on the moon, but it caused a furor instead. For the US edition of Blind Faith, the image was replaced with a photo of the band.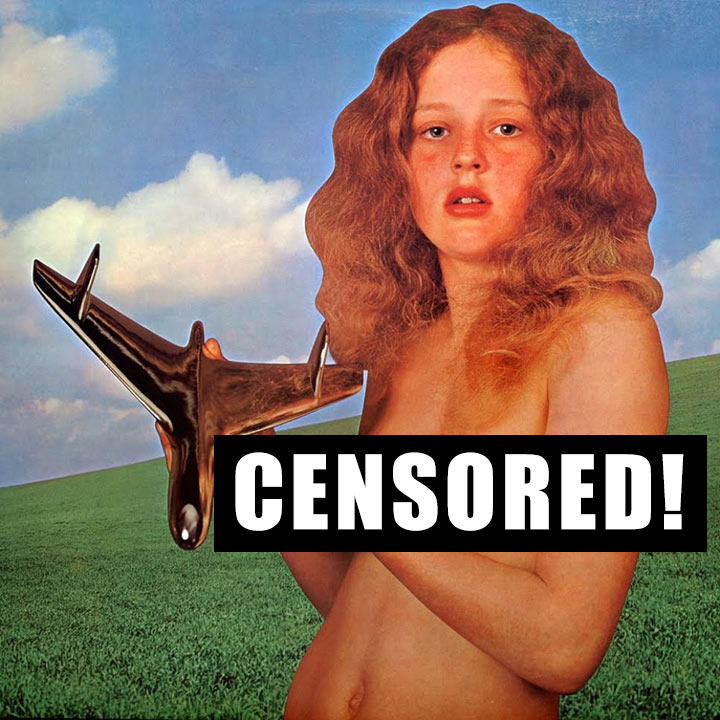 The Rolling Stones: Sticky Fingers (1971)
The legendary Andy Warhol had a hand in conceiving the artwork for the Stones' formidable Sticky Fingers. Reflecting the innuendo-laden title, the image featured a close-up of a jeans-clad male crotch – and the original vinyl pressing even featured a working zipper. Retailers, however, complained that the zipper was actually causing damage to the vinyl in transit, so the sleeve was reworked.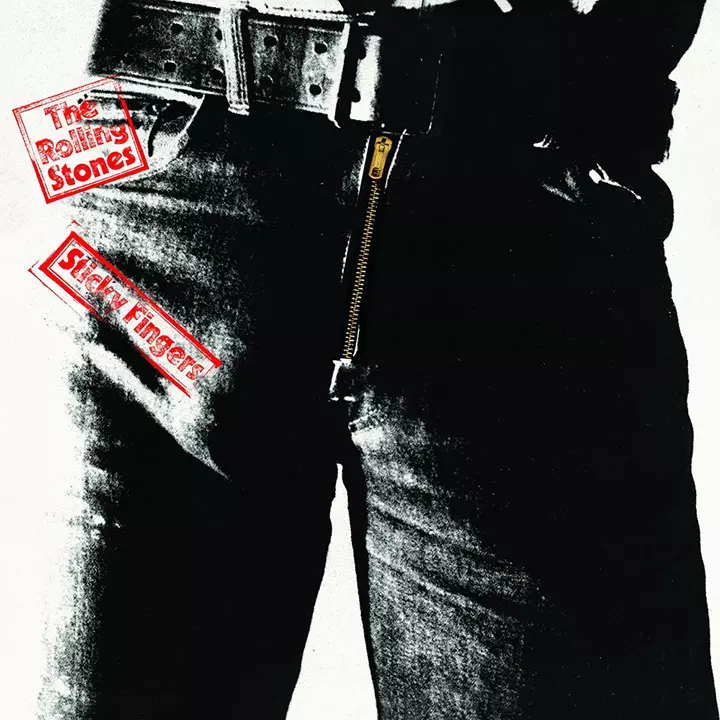 David Bowie: Diamond Dogs (1974)
David Bowie's eighth studio LP featured a gatefold sleeve which, when – when seen in full – literally depicted the star with dog's bollocks. The image was intended to represent Bowie's own George Orwell-influenced vision of a post-apocalyptic world, but the offending genitalia was subsequently airbrushed until the 1990 EMI/Rykodisc CD reissue reinstated them.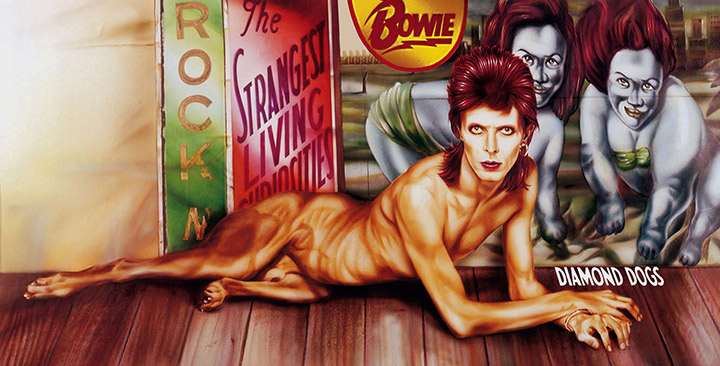 Roxy Music: Country Life (1974)
The candid sleeve artwork for Roxy Music's acclaimed fourth album featured two scantily-clad models, one of whom was the cousin of Can guitarist Michael Karoli. Predictably, it caused outrage and was censored in several countries, including the US, though the album still cracked the Top 40 of the Billboard 200.
Scorpions: Virgin Killer (1976)
The fourth LP from hard-rockin' German outfit Scorpions featured an image of a nude pubescent girl, apparently intended to reflect time as the killer of innocence, but it ended up on the receiving end of moral outrage. It was eventually sold in sealed black plastic in some territories.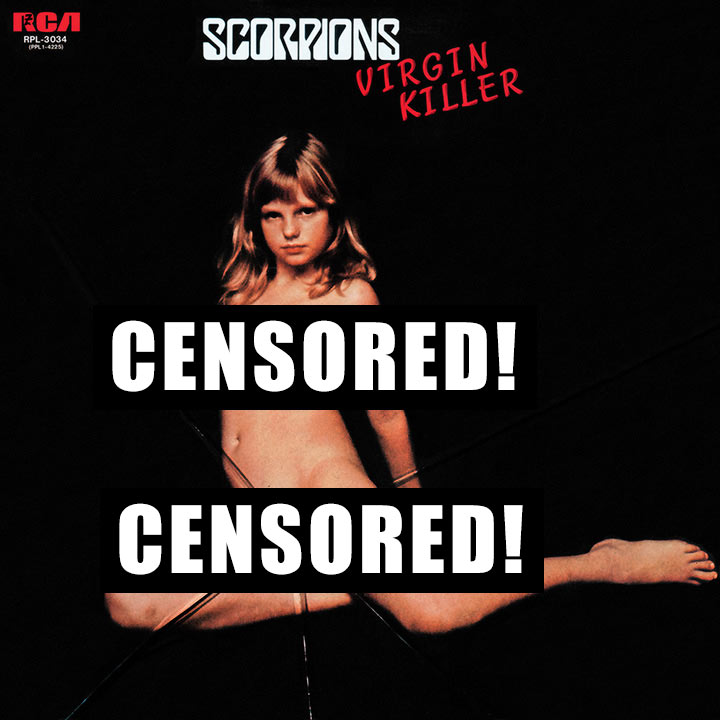 Lynyrd Skynyrd: Street Survivors (1977)
This famous cover is only controversial due to tragic coincidence: The Skynyrd plane crash happened only days after the album's release, so the cover image of the band engulfed in flames was now dramatic in all the wrong ways. It was replaced by a somber-looking cover of the same photo against a dark background, but the original cover has since been reinstated for history's sake. – Brett Milano
Sex Pistols: Never Mind The Bollocks, Here's The Sex Pistols (1977)
Arguably the most controversial album cover of them all, Sex Pistols' lone studio album caused utter chaos. It was at the center of an obscenity-related UK court case after a Nottingham-based record retailer was arrested for showcasing the sleeve (which prominently displayed the word "Bollocks") in his shop window. Virgin boss Richard Branson hired ace lawyer John Mortimer, QC, to defend him and the charges were eventually dropped.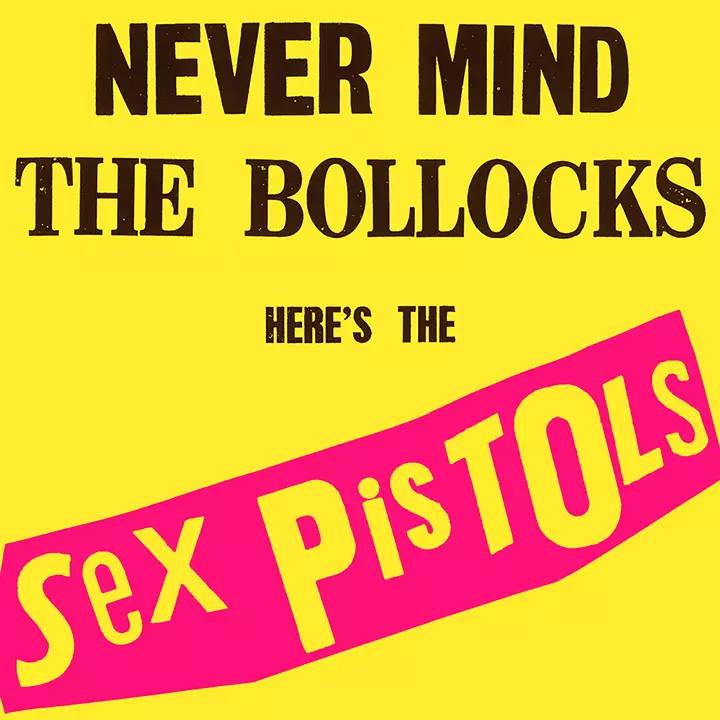 The Slits: Cut (1979)
As challenging as the great music contained within, The Slits' debut album, Cut, featured the all-girl band subverting their pin-up potential by appearing looking warrior-like, topless, and liberally caked in mud.
Bow Wow Wow: See Jungle! See Jungle! Go Join Our Gang, Yeah, City All Over! Go Ape Crazy! (1981)
Though based on painter Edouard Manet's 19th-century piece Le Déjeuner Sur l'Herbe, the sleeve to Bow Wow Wow's debut LP still featured singer Anabella Lwin (then aged 14) posing nude. The upshot? A Scotland Yard police investigation was instigated by Anabella's mother.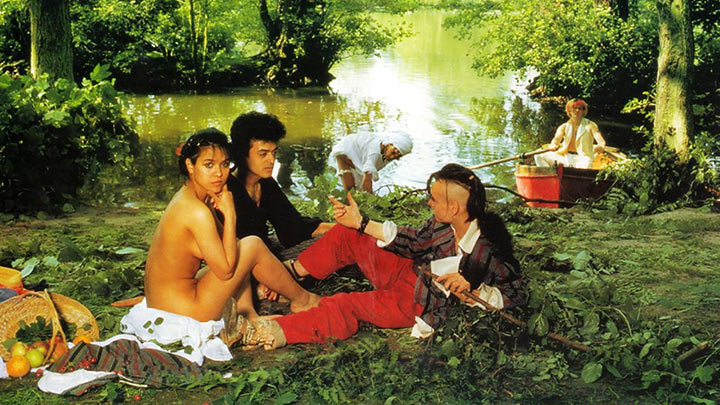 Dio: Holy Diver (1983)
Dio's terrific debut LP came housed in a sleeve featuring the band's demonic mascot, Murray, surrounded by waves and watching a chained priest presumably sinking to his death. Frontman Ronnie James Dio, however, argued that appearances are misleading, and that it could just as easily be a priest killing a devil.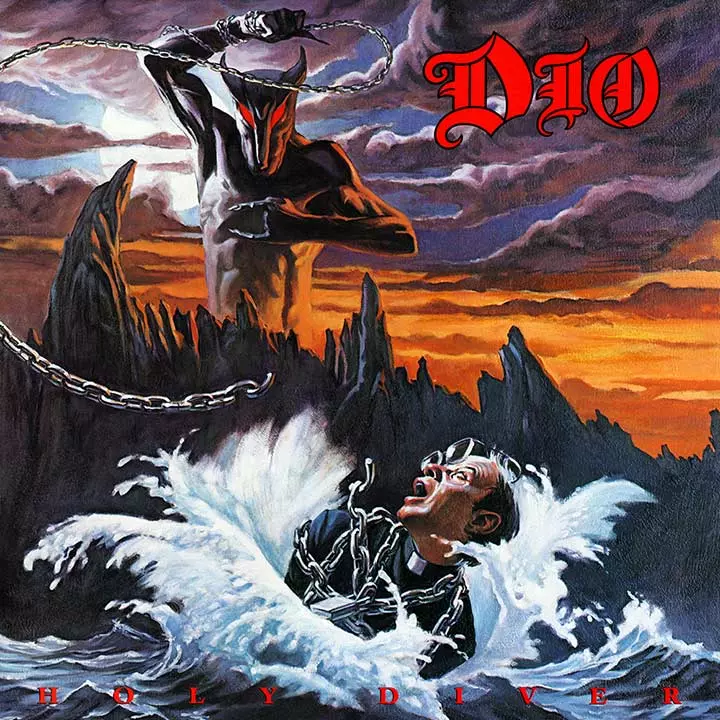 Bon Jovi: Slippery When Wet (1986)
We hear you asking: What's so controversial about this cover, showing nothing but the album title scrawled on a wet plastic trash bag? Nothing at all, of course – but it was a last minute substitution for the original cover, a Playboy-type shot of a faceless model in a wet T-shirt with the title inscribed. Even the band has since admitted that this cover, which did appear in Japan, was a mistake. – Brett Milano
XTC: Skylarking (1986)
Taboos may come and go, but public hair on album covers is an enduring no-no. Brazilian artist Gal Costa showed a bit of her own on the 1973 Troplcalia classic India. Thirteen years later, XTC's Andy Partridge designed a Skylarking sleeve that shows male and female nether regions decked with flowers – which fit both the album's pastoral tone and its lyrics. Virgin and Geffen both said no, but the original cover was restored in subsequent reissues. – Brett Milano
Guns N' Roses: Appetite For Destruction (1987)
Hard rock and glam metal has had its fair share of controversial album artwork over the years. (Jane's Addiction and Poison's Open Up and Say… Ahh! come to mind.) The original artwork for Guns N' Roses' multi-milling-selling debut album featured a robotic rapist about to be punished by a metal avenger. After retailers refused to stock the album, Geffen housed the record in a less contentious jacket featuring the skulls of the band members on a cross and moved the offending artwork to the inner sleeve.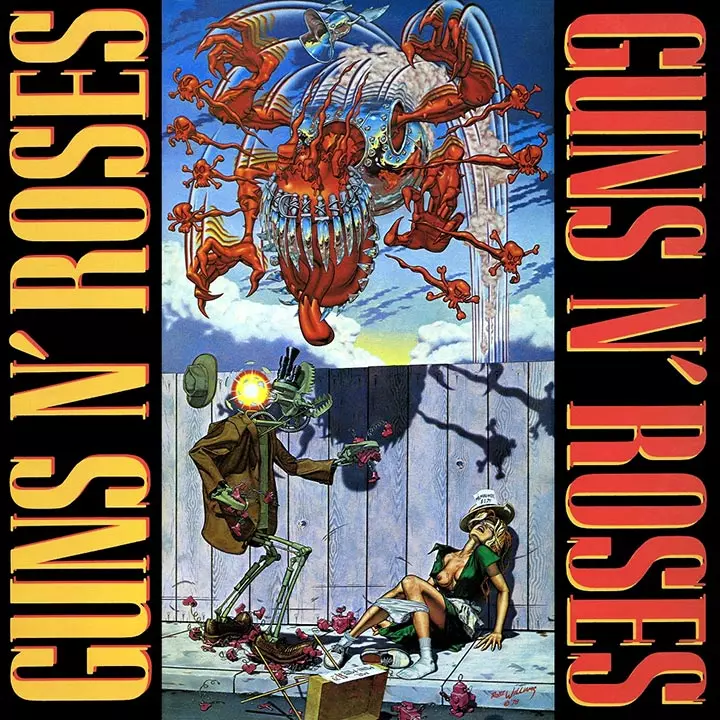 Jane's Addiction: Ritual de lo Habitual (1990)
The cover of this album – an abstract painting of a naked Perry Farrell with two women, taking off from the song "Three Days" – was fairly tastefully done, and certainly less controversial than the naked sculptures on the previous Nothing's Shocking. But the chain stores demanded an alternate, and Farrell provided it: A plain white cover with the First Amendment quoted on the front and a few words about creeping fascism on the back. – Brett Milano
Nirvana: Nevermind (1991)
Nirvana's stellar second album features four-month-old Spencer Elden swimming in a pool for babies. Geffen were worried, as the baby's genitals were clearly visible in the picture. They prepared an airbrushed alternative cover, but Nirvana frontman Kurt Cobain was adamant the original picture should remain.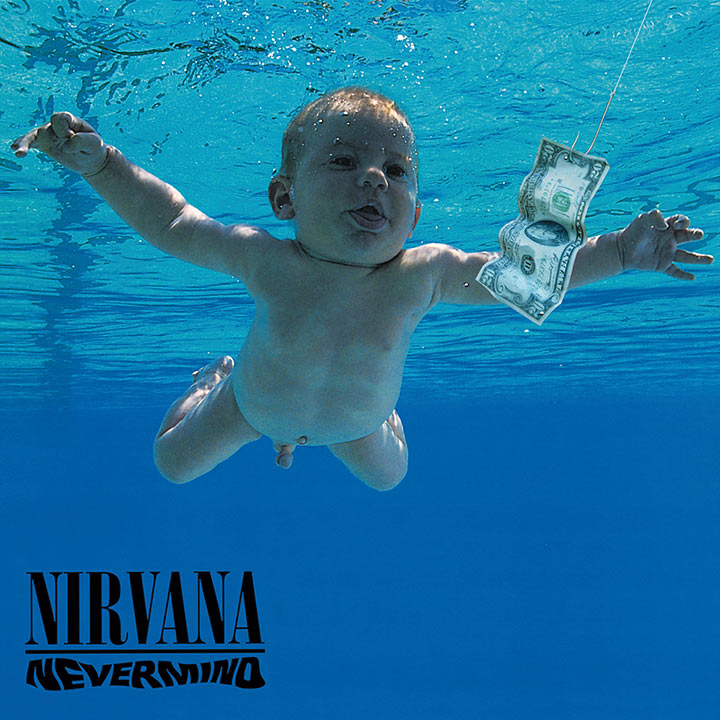 Tad: 8-Way Santa (1991)
In one of the funnier censorship stories, this cover came about when the Seattle grunge band happened upon a suitably ridiculous, thrift-store photo of a random couple: He's got his hand perched on her bikini top and they both wear the silliest of grins. The woman in question, who'd since become a born-again Christian, was not pleased when she found out. The story does take a poignant turn, as the woman died after winning the lawsuit, and her sister then bought an original copy as a keepsake. – Brett Milano
Ice Cube: Death Certificate (1991)
Hip-hop has no shortage of controversial album covers (see Kanye West's My Beautiful Dark Twisted Fantasy, below), but former NWA member Ice Cube brandished one of the first. Depicting a toe-tagged dead body, Death Certificate pulled few punches, but with outspoken songs dealing with drug dealing, racial profiling, and arms-related issues, Ice Cube's second album was always going to court controversy – not to mention instigate a state-wide ban in Oregon.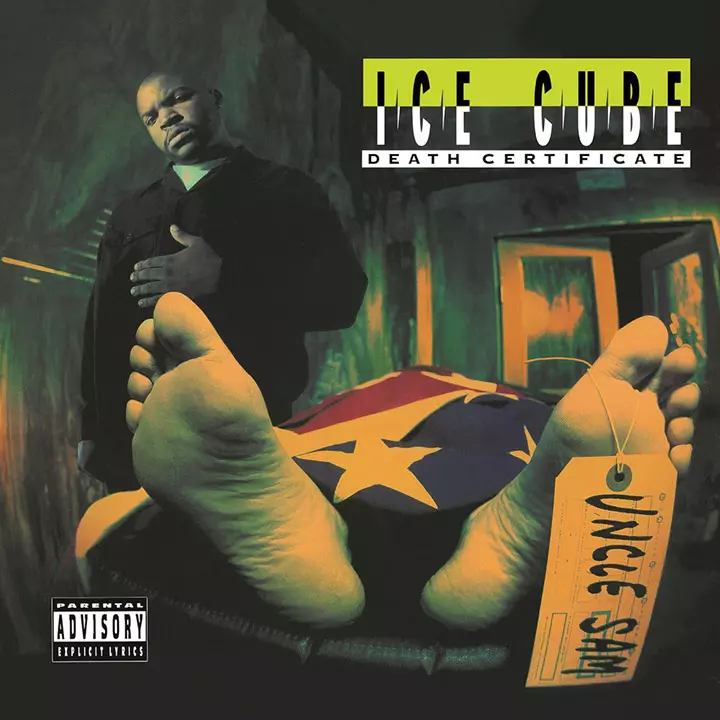 Pantera: Far Beyond Driven (1994)
The primary job of an album cover is to sell records – so who could possibly resist a cover photo of a power drill going up somebody's butt? Probably not Pantera's audience, but we never got the chance to find out: Their label thought the chain stores would never carry it, so they replaced it with the more saleable image of…the same device drilling into someone's skull. You were expecting maybe hearts and flowers? – Brett Milano
Megadeth: Youthanasia (1994)
Metal, of course, has plenty of controversial covers in its history, from Cannibal Corpse to Alice Cooper. Megadeth was no exception. Based on the concept that society was euthanizing its young people, the cover to Megadeth's sixth album controversially depicted an elderly woman hanging babies by their feet on a washing line. Nevertheless, it still peaked at No.4 on the Billboard 200.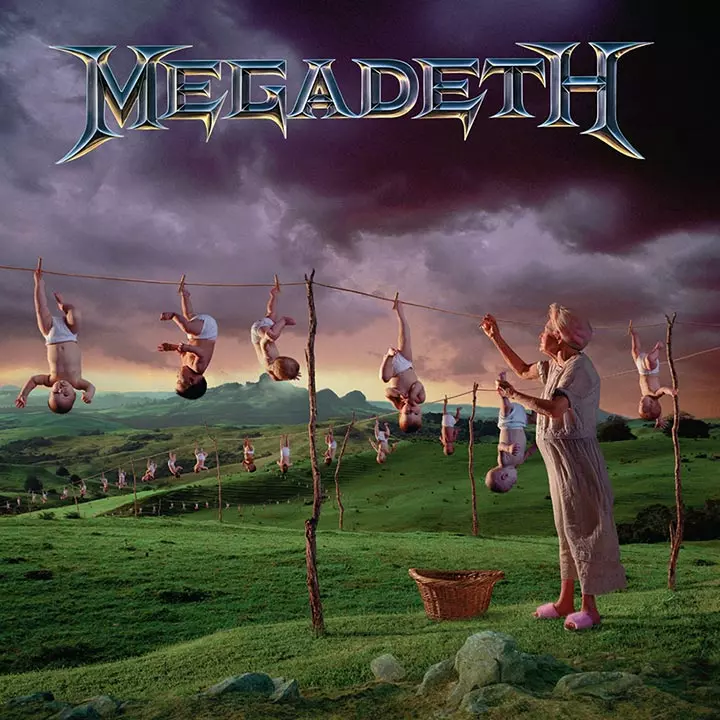 The Black Crowes: Amorica (1994)
Pubic hair raises its, uh, head again on this 1994 Crowes album, with a close-up image (lifted from a Bicentennial issue of Hustler magazine) of a woman wearing an American flag thong. Though this one actually made it to the stores, the big-box chains demanded (and got) a censored version, which showed only a cutout of the thong. – Brett Milano
Kevin Rowland: My Beauty (1999)
For reasons known only to himself, Dexys Midnight Runners' frontman Kevin Rowland appeared on his much-trumpeted covers album, My Beauty, dressed in drag and heavy make-up. Confused by his radical new direction, fans pelted him with bottles when he wore the same ensemble onstage at the 1999 Reading Festival.
Marilyn Manson: Holy Wood (In The Shadow Of The Valley Of Death) (2000)
Howling moral outrage and a ban from US stores Walmart and Kmart greeted Holy Wood – but then its sleeve does depict Manson portrayed as a crucified Christ with his jawbone hanging off. Perhaps unsurprisingly, it's just one of several controversial album covers created by Marilyn Manson.
Slayer: Christ Illusion (2006)
This truly grisly cover features a Jesus figure in rather bad shape, crossing a sea of dismembered body parts. It wasn't nice and wasn't intended to be, since the lyrics largely concerned the wave of terrorism that included 9/11, and questioned the role of organized religion. – Brett Milano
Kanye West: My Beautiful Dark Twisted Fantasy (2010)
Kanye West deliberately set out to create an artwork that would rank alongside the most controversial album covers, allegedly wanting his fifth album to be housed in a sleeve that would be banned. Thus, he commissioned this George Condo image of himself being straddled by an armless winged female. The ensuing controversy didn't hurt: the hugely ambitious album debuted at No.1 in the US and won a Grammy Award for Best Rap Album in 2012.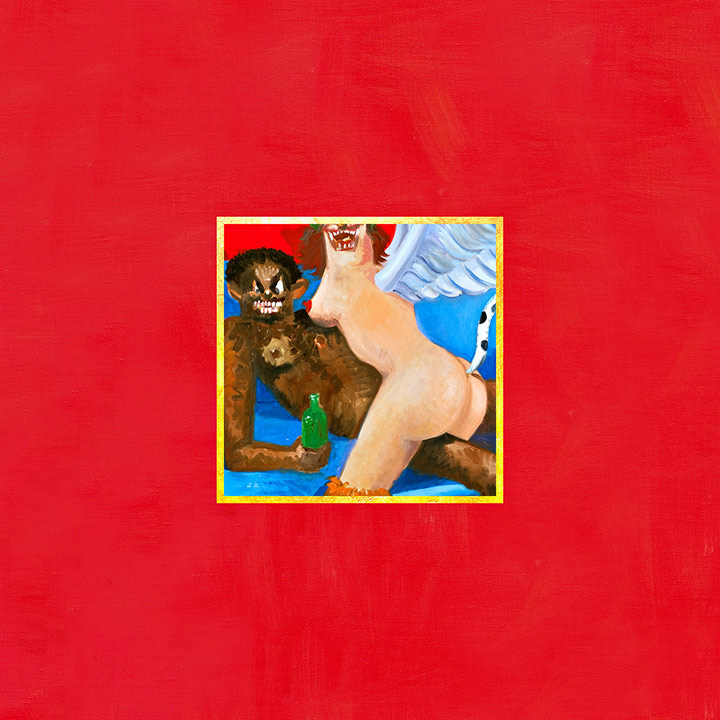 Know of any controversial album covers more startling than these? Let us know!