Best Motown Love Songs: 20 Essential Songs For Soulmates
If you're suffering from heartbreak, trying to get next to someone, or dreaming about the unattainable, the best Motown love songs will suit your mood.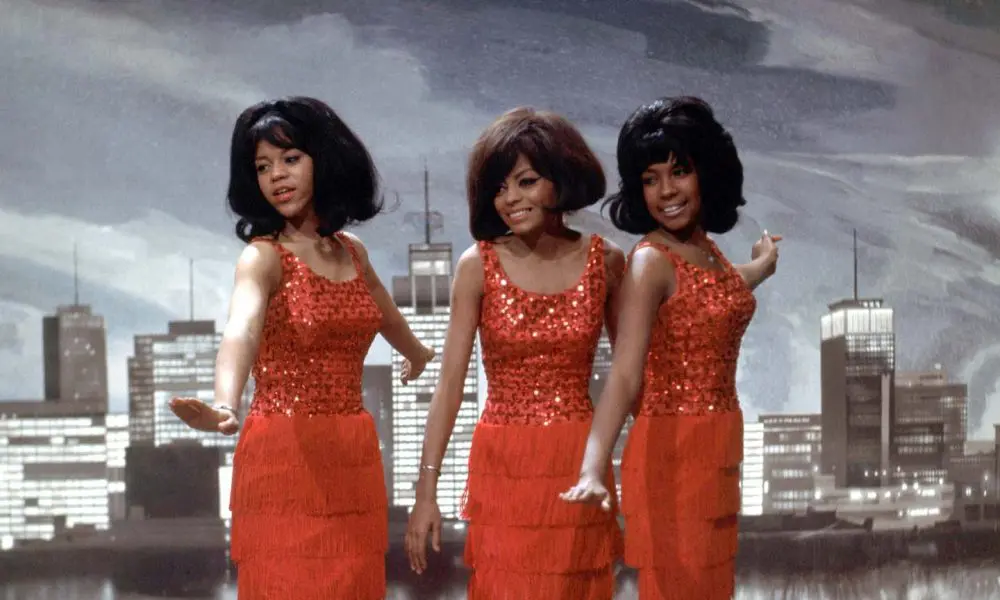 As Shakespeare probably wrote, if music be the food of love, play Motown. Whether it's Valentine's Day, a special occasion, a girls' night in, or just something to make you happy day to day, the soulful love songs served up by Motown will put you in a romantic mood. If you're suffering from heartbreak, missing your baby love, trying to get next to someone, making up for lost time, dreaming about the unattainable one, apologizing for your failings, or chiding your fella for theirs, Motown has a tune to suit the mood. So pour yourself something nice, put your feet up (perhaps in the lap of that guy you've always fancied), and let the best Motown love songs move you. Pretty soon you may be using those feet for dancing, too…
Listen to the best Motown Love Songs on Apple Music and Spotify.
20: The Velvelettes: Needle In A Haystack
Carolyn Gill, lead singer of The Velvelettes, learns that finding Mr. Right is an uphill task: many are called, few are chosen. The music's spanking R&B is irresistible, but let's not overlook the group's brilliance as they explore the gamut of girl group tricks and tics. Believable, beautifully crafted, and an awful warning, "Needle In A Haystack" is sharper than a tack.
19: The Supremes: You Can't Hurry Love
Velvelettes, you've got it all wrong, reckon The Supremes. When it comes to amour, patience is the key. Diana, Florence, and Mary's vivacious performance suggests pain amid forbearance. Easily one of the best Motown love songs, "You Can't Hurry Love" placed the girls Supreme at the pinnacle of the US chart in late summer '66.
18: Mary Wells: My Guy
Smokey Robinson composed this adoring gem for Mary Wells, the original Motown solo star. You've heard it so often – but play it again to realize afresh how fabulous it is, and imagine it's the spring of '64 and you are hearing it for the first time…
17: The Temptations: My Girl
If there's going to be an answer song, keep it in-house. Courtesy of another Smokey composition, The Temptations got sunshine on a December 1964 day. So have we, when this is playing.
16: Jermaine Jackson: Let's Get Serious
There's no denying Michael his regal due, but Prince Jermaine also has skills, including cutting one of the funkiest love songs of the 80s in "Let's Get Serious." If you wondered why Jermaine/Jermain was the name of so many footballers in the late 90s/early 00s, it's because their parents were getting it on to this!
15: Marvin Gaye & Kim Weston: It Takes Two
Motown teamed Marvin Gaye with a series of female vocalists to stir (musical) love action. Kim Weston was the second (after Mary Wells), and "It Takes Two" was their second date on 45. As is often the case with the best male-female duets, "It Takes Two" was written by a similar team, William Stevenson and Sylvia Moy. One of the best Motown love songs recorded by the pair, if Marv hadn't hit even bigger highs with Tammi Terrell, this duet would be more lauded.
14: The Supremes: You Keep Me Hanging On
Sometimes love just goes bad. This tune has been covered in rock by Vanilla Fudge, reggae by Ken Boothe, and southern soul by Wilson Pickett. But who did it better than The Supremes?
13: Gladys Knight & The Pips: Everybody Needs Love
Gladys' first Motown single was a storming dancer, but flopped. A similar second didn't fare much better. So, for her third, producer Norman Whitfield wrote a song more suited to the subtle, dignified approach which would become Gladys' trademark. "Everybody Needs Love" became a soul classic and was a fair-sized US hit in 1967.
12: The Temptations: Just My Imagination (Running Away With Me)
Love is not always reciprocal. The woman Eddie Kendricks (the Tempts' high vocalist) craves has not even noticed him. Handled differently, this fixation could be creepy. But here, his adoration is absolute and pure.
Just My Imagination (Running Away With Me)
11: Diana Ross: Love Hangover
One of the keystones of Ms. Ross' solo career and proof that Motown could conjure up disco classics of epic proportions. Awesome and atmospheric, this US No.1 wasn't only one of the best Motown love songs, it was one of the best records of '76.
Love Hangover (Extended Alternate Version)
10: The Isley Brothers: Guess I'll Always Love You
This sophisticated yet still meaty dance tune declares infinite love – which is about as long as The Isley Brothers' brilliant career – and is delivered with absolute assurance and soul.
I Guess I'll Always Love You
9: The Miracles: You Really Got A Hold On Me
Early reliable hitmakers for Motown, The Miracles unleashed this bittersweet tale of desire in 1962. Smokey Robinson didn't like the subject of his song – but still loved her. The Beatles, Rod Stewart, and Cyndi Lauper were among dozens who paid tribute with cover versions.
You've Really Got A Hold On Me
8: Diana Ross & The Supremes: Someday We'll Be Together
The final single by Diana Ross & The Supremes was the last US No.1 of the 60s and suggested they'd be back – eventually. Ironically, Ross was the only Supreme on the record; producer Johnny Bristol delivered the male backing vocals and the chorus was from Motown's hidden legends The Andantes. The record works perfectly as a message of resignation defeated by hope: for now, romance is impossible, but love's destiny cannot be denied forever.
Someday We'll Be Together
7: Marvin Gaye: Distant Lover
With echoes of torch ballads and doo-wop, this heart-rending song of longing was thrilling on Marvin's 1973 album, Let's Get It On – and somehow even more impassioned on the following year's Marvin Gaye Live.
6: Jackson 5: I Want You Back
The juvenile sensations, fronted by an urgent, almost desperate-sounding Michael, sound like they've just lost a love for the first time – and are shocked by how painful it can be. Marvel at the untrammeled, eternally cute innocence it displays.
5: Stevie Wonder: I Was Made To Love Her
Stevie Wonder had just turned 17 when "I Was Made To Love Her" hit US No.2 in 1967. He was no longer referred to as "Little"; here, he was exuberant and youthful, yet old enough to be taken at face value as a lover man. In a lyric he co-wrote, Stevie sings of a relationship's ups and downs but also of the permanence of true love. The seeds of the thoughtful 70s Stevie are here, and this is just an everything all right, uptight, uplifting tune that easily takes its place among the best Motown love songs.
4: Four Tops: Reach Out, I'll Be There
Not so much performed as constructed, this 1966 musical miracle sounds like two powerful songs welded together to create a whole much greater than its parts. You better believe Levi Stubbs' roaring promise that he'll be around at the very moment you need him, because it's the soulful truth, OK?
3: The Temptations: Ain't Too Proud To Beg
While Four Tops demanded to be your fella, The Temptations were willing to plead on this fabulous Norman Whitfield/Eddie Holland song. Never did a beggar display such appeal.
2: Jackson 5: I'll Be There
Proof that kids can stir up convincing passionate highs (well, we all remember our first crush, don't we?). A moving and optimistic declaration of undying attachment: ahhh, it's love's young dream summed up in a couple of minutes of joy.
1: Marvin Gaye & Tammi Terrell: Ain't No Mountain High Enough
Penned by Ashford & Simpson and delivered by the greatest male-female singing duo of the 60s, this is the ultimate symphonic soul record, performed by a pair both doomed to tragic, if very different, premature goodbyes. Topping our list of the best Motown love songs, this heart-stopping, jaw-dropping, climactic serving of romantic bliss should be on every lover's playlist.
Ain't No Mountain High Enough
Looking for more? Discover the best Motown songs of all time.