Unknown Pleasures: The Best Music Books You've Never Read
There have been hundreds of thousands of books about music and here are some of the best music books you've may never have read.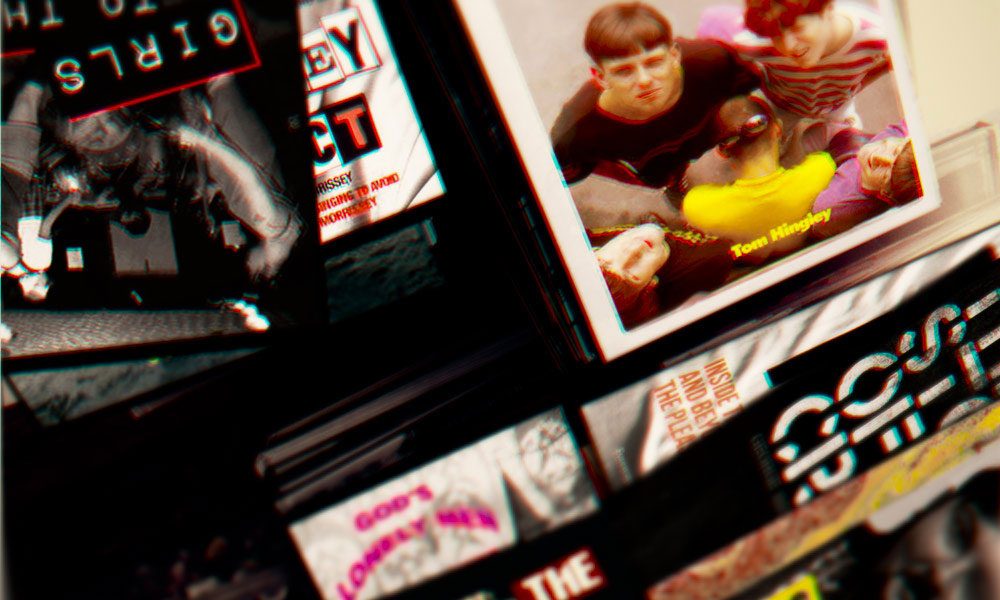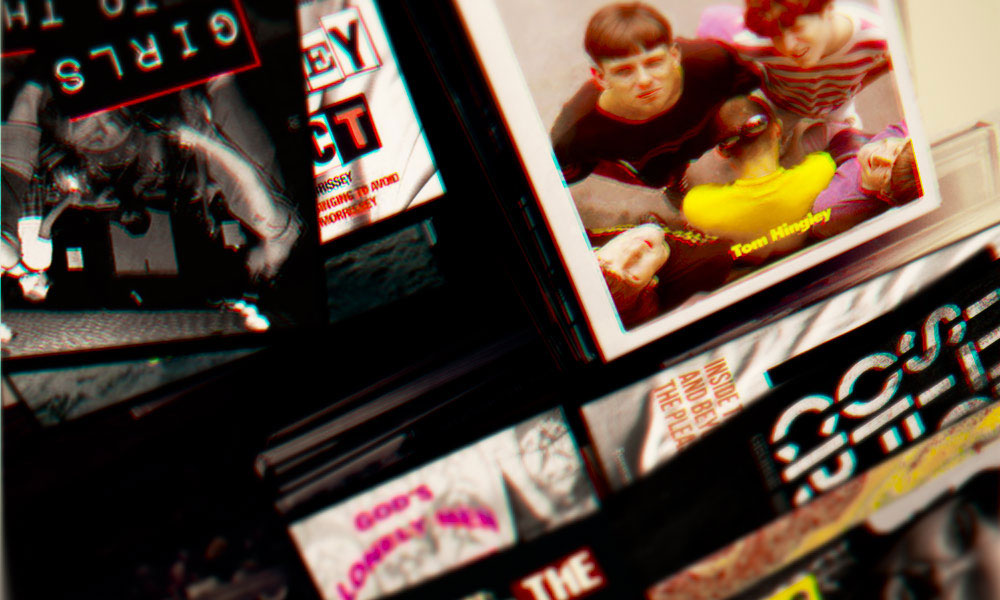 Dubiously attributed to sources ranging from Machiavelli to Winston Churchill, the phrase "history is written by the victors" is generally used in relation to military offensives, but it could just as easily relate to successful literary campaigns. While many books richly deserve the adulation they attract, shelves full of underappreciated publications gather dust before they've even had the chance to register in the wider public consciousness. So, while we've recently revisited a number of the most enduring biographies written in the name of a myriad of musical genres at uDiscover Music, we're also keen to reappraise some of the most criminally unsung, yet riveting reads known to rock, in our list of the best music books you've never read.
The author of A Freewheelin' Time: A Memoir Of Greenwich Village is usually recalled as the wistful-looking girl resting on the shoulder of the idealistic young boyfriend on the cover of 1963's The Freewheelin' Bob Dylan. But while Suze Rotolo later seemingly lost her youthful beau to Joan Baez, there's little bitterness in her dignified yet vibrant memoir, which vividly recalls her heady, bohemian existence with Bob Dylan in the early 60s before the pressures of fame tore them apart.
Also an iconic figure during the 60s, fashion model and Andy Warhol superstar Nico appeared on the massively influential The Velvet Underground & Nico LP, but Songs They Never Play On The Radio (written by her latter-day pianist James Young) focuses on her final years existing in semi-obscurity in 80s Manchester. Some of the drug-related minutiae is not for the faint-hearted, but the author's affection for his subject always shines through. Elsewhere, his portrayal of subsistence-level touring in the former Eastern Bloc is truly hair-raising, and there are (sometimes unintentionally) hilarious cameos from post-punk Mancunian cult heroes such as Eric Random and John Cooper Clarke.
Nico's later years may have been shrouded in darkness, but she never descended to the hell Jimi Hendrix biographer Harry Shapiro describes in Graham Bond: The Mighty Shadow. A hard-hitting portrait of the notorious British jazz-rock organ and saxophone virtuoso whose innovative musical abilities were demonically pursued by everything from drugs to bad career moves and sexual abuse, it pulls few punches. But while its subject matter is hard to stomach, it's a brave, compelling book for those made of stern enough stuff.
Nihilism and controversy were, however, perhaps better suited to punk, which terrified the music industry so much that most labels were scared to sign punk bands after Sex Pistols' EMI debacle. Beggars Banquet only initially started as a label because no one else would sign their first band, The Lurkers, yet the rarely publicized details of said West London punk quartet's booze-sodden story (near-fatal meningitis attacks and American recording sessions with millionaire producer Phillip Jarrell being merely the tip of this looming iceberg) are recounted with unflinching honesty by drummer Pete Haynes in his superb, yet rarely cited God's Lonely Men.
Punk later begat a number of sub-genres which, though often derided by the press, attracted large street-level followings. Arguably the career of Oi! figureheads, Canning Town quartet The Cockney Rejects, rapidly slid down the pan after their football hooligan followers horrifically smashed up Birmingham's Cedar Club in 1980, but singer Jeff 'Stinky' Turner's Cockney Reject (which features a foreword from Morrissey) recalls their mercurial career with an earthiness you can almost taste.
Equally furious, if more polemically inclined were anarcho-punk trailblazers Crass, who ran their DIY empire from a communal home on the edge of Epping Forest. Strangely, their story has rarely been recounted in detail, but ex-Sounds contributor George Berger's diligently researched The Story Of Crass remains the most in-depth account of their pioneering quest to operate autonomously outside of the traditional music industry system.
During the 80s, though, few pop phenomena could hold a candle to controversial Scouse chancers Frankie Goes To Hollywood, whose sexually explicit 'Relax' topped the UK charts for five weeks in 1984. Though singer Holly Johnson published his book A Bone In My Flute in 1994, guitarist Brian 'Nasher' Nash's Nasher Says Relax presents a more accessible and straight-up account of the band's multi-platinum-selling bout of global superstardom followed equally swiftly by their spectacular crash and burn.
Prior to the late 80s acid-house revolution, few guitar groups crossed over to taste mainstream success, but that all changed when the Madchester explosion chased indie kids onto the dancefloor and made stars of The Stone Roses, Happy Mondays, and Inspiral Carpets. The dark horse of the slew of tomes inspired by these three acts is arguably ex-Inspiral Carpets vocalist Tom Hingley's Carpet Burns, which contains fascinating insights into the band's relationship with their roadie/future Oasis superstar Noel Gallagher and a side-splittingly funny chapter about their anarchic Top Of The Pops appearance with The Fall's Mark E Smith.
Trends such as grunge and Britpop may have held sway during the 90s, but one of the decade's lesser-publicized but vital scenes is explored in Brooklyn-based writer and musician Sara Marcus' Girls To The Front: a passionate insider's account of the uncompromising feminist-inspired Riot Grrl movement which nurtured the artistic breakthroughs of bands such as Bikini Kill, Sleater-Kinney, and the all-too short-lived Huggy Bear.
The revolutionary undertone of Riot Grrrl leads us neatly to our final selection, though the nature of the band in question could hardly be more different. Much-feted London quartet The Libertines have repeatedly been championed and vilified by both the serious music press and the tabloids since the turn of the millennium, and their soap opera-esque history has inspired an official biography and memoirs from co-frontmen Pete Doherty and Carl Barât. The drama, though, is still best appreciated when vicariously savored through band associate Pete Welsh's Kids In The Riot, which gleefully relates all the punch-ups, break-ins, break-ups, prison sentences, and classic records littering the early years of their still precarious career.
A further selection of the best music books you've never read; our unsung heroes:
Bill Evans: How My Heart Sings (Peter Petting) Fastidiously researched biography of the influential jazz pianist's life, taking in his personal tragedies, commercial successes, and his singular approach to his art.
Can't You Hear Me Calling: The Life Of Bill Monroe, Father Of Bluegrass (Richard D Smith)Intimate portrait of the complex "Father Of Bluegrass" and star of The Grand Ole Opry who was cited as an influence by seminal artists such as Elvis Presley, Bob Dylan, and Jerry Garcia.
The Carter Family: Don't Forget This Song (Frank M Young) Engaging graphic novel telling the story of the pioneering American country group who began as struggling farmers in the Blue Ridge Mountains Of Virginia and eventually became folk-roots superstars.
Crazy Diamond: Syd Barrett & The Dawn Of Pink Floyd (Mike Watkinson & Peter Anderson) A fascinating but harrowing account charting the course of Pink Floyd's legendary founder, from his acid-assisted burn-out to his self-imposed seclusion and his sad premature demise.
A Deeper Blue: The Life & Music Of Townes Van Zandt (Robert Earl Hardy) An honest and poignant portrait of one of the folk-roots scene's most inordinately talented, but troubled, troubadours.
Do It For Your Mum (Roy Wilkinson) Hilarious and typically idiosyncratic account of British Sea Power's early days, written by the bandmembers' brother and former manager.
Electric Eden: Unearthing Britain's Visionary Music (Rob Young) Skilfully rising to the challenge of pulling together all the strands of what became British folk-rock in the late 60s and early 70s.
Hardcore Troubadour: The Life & Near-Death Of Steve Earle (Lauren St John) No-holds-barred biography of the rebel, rocker, and Nashville legend, written with the subject's co-operation.
High Times, Hard Times (Anita O'Day with George Eells) The life of jazz singer O'Day is both harrowing and fascinating as she lived through, but only just, the glory years of jazz brushing shoulders with Bird and Lady Day and a cast of characters.
Hotter Than A Matchhead (Steve Boone with Tony Moss) The story of The Lovin' Spoonful through the experiences of bass player, Steve Boone. It reads more like a novel than an autobiography and is fascinating.
How Music Got Free (Stephen Witt) Riveting account of the rogues behind illegal file-sharing and the rise of Napster in the late 90s.
I Shot A Man In Reno: A History Of Death By Murder, Suicide, Fire, Flood, Drugs, Disease And General Misadventure, As Related In Popular Song (Graeme Thompson) Gripping, if necessarily morbid account that does what it says on the tin.
Johnny Thunders: In Cold Blood (Nina Antonia) An unflinching account of the ex-New York Doll whose considerable talent is still often overlooked due to his notorious lifestyle and mysterious demise.
Kraftwerk: I Was A Robot (Wolfgang Flür) The inside story of the seminal German electronic music pioneers' story, as seen from their former drummer's perspective.
Midnight Riders: The Story Of The Allman Brothers (Mark Chomsky) Riveting history of the original Southern rock band, taking in their turbulent history from blues-based roots to the tragic loss of Duane Allman and the band's later resurgence.
Nashville Babylon: The Uncensored Truth & Private Lives Of Country Music's Stars (Randall Reise)
Hard-hitting tome which scrutinizes the lies and the lives of the most beloved, notorious, and colorful of country music stars.
Re-Make/Re-Model (Michael Bracewell) A suitably academic account of all the various influences that went into creating the definitive art-rock band, Roxy Music.
Roy Acuff: The Smoky Mountain Boy (Elizabeth Schlepp) In-depth biography of the influential American country singer, fiddler, and promoter, about whom Hank Williams once said: "For drawing power in the South, it was Roy Acuff, then God."
She Bop: The Definitive History Of Women In Popular Music (Lucy O'Brien) Essential reading for anyone bored with the phallic posturing of canonical rock gods.
Space Is The Place: The Lives & Times Of Sun Ra (John Szwed) Startlingly thorough biography of the legendary fusionist Sun Ra who swore he was born on Saturn, and whose influence extended way beyond the worlds of rock and jazz.
Starlust: The Secret Fantasies Of Fans (Fred Vermorel) An eye-opening, disturbing, and hilarious collection of letters written from obsessive fans to their idols – everyone from David Bowie to Barry Manilow.
Urban Spacemen & Wayfaring Strangers: Overlooked Innovators & Eccentric Visionaries of 60s Rock (Richie Unterberger) A fascinating series of snapshots of 19 lesser-vaunted artists from the cultural melee of the 60s, ranging from rock satirists Bonzo Dog Doo Dah Band to folk-rockers The Beau Brummels and visionary singer/songwriter Tim Buckley.
Here Dead Voices Gather (Nick Tosches) Part mystery, part biography of the "black-face singer" Emmett Miller that confirms why Tosches is called; one of the greatest living American writers.
The Wrecking Crew: The Inside Story Of Rock'n'Roll's Best Kept Secret (Kent Hartman) The hidden history of the LA-based session aces who provided the soundtrack for a generation during the 60s and 70s.