'King Of The Blues Guitar': Why Albert King Still Wears The Crown
A classic example of Stax blues, the 'King Of The Blues Guitar' album is a go-to for those seeking to acquaint themselves with Albert King.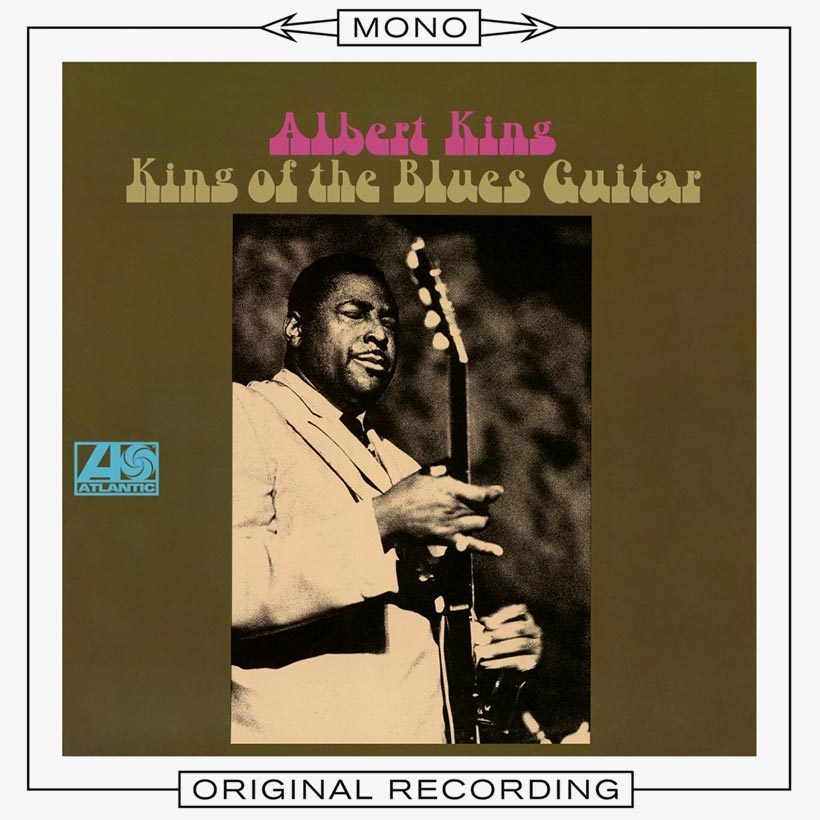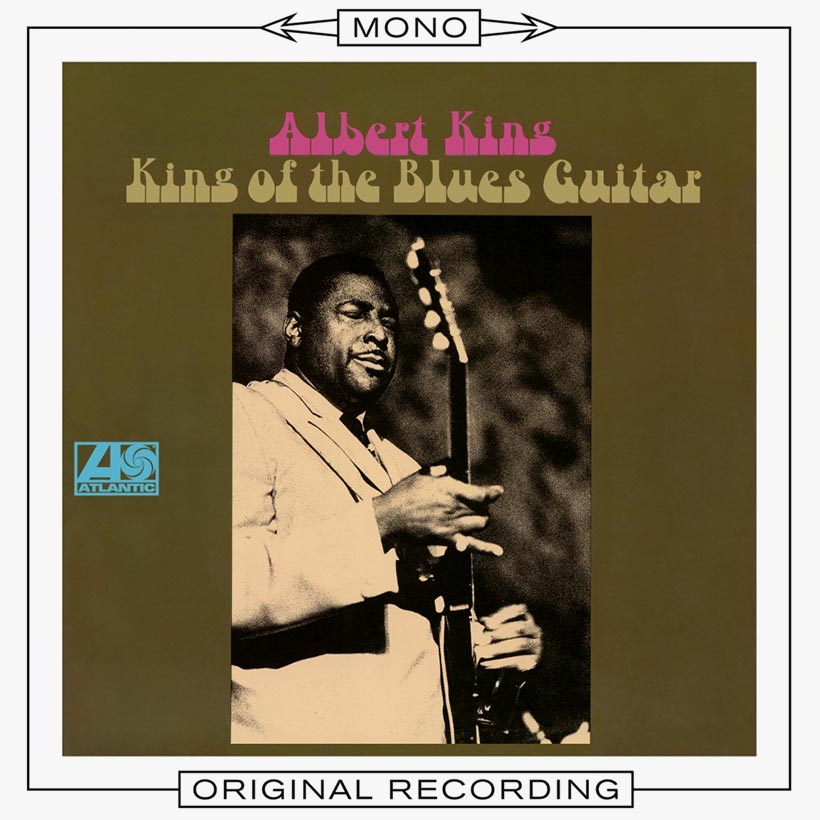 Unlike the two other famous guitar-playing Kings in blues music – B.B. and Freddie – Albert King wasn't born with a regal name. He was, in fact, baptized Albert Nelson, but by the time he had cut his first record, in 1953, he had morphed into Albert King, a transformation perhaps brought about by his wish to cash in on the phenomenal early success of his chart-topping contemporary, BB King (sometimes Albert King was even billed at concerts as BB's brother), and his first step towards being hailed a king of the blues guitar.
Dubbed the "Velvet Bulldozer" – a reference to the combination of his smooth, sensuous voice and imposing, six feet four inches, 250-pound figure – the Mississippi-born King was almost 40 when he scored his first R&B hit, "Don't Throw Your Love On Me So Strong," in 1961 – which, appropriately enough, was issued by the Cincinnati-based King label. But it was another five years before King hit the charts again. By then, his commercial fortunes had been improved by his alliance with brother and sister Jim Stewart and Estelle Axton's Memphis-based Stax label, then making a name for itself in the world of soul music and R&B. Though Stewart wasn't convinced that a blues artist would be suitable for Stax, Axton persuaded him to take a chance with King and then found a song for the Mississippi singer/guitarist, "Laundromat Blues," which became a Top 30 US R&B smash.
King's tenure with Stax lasted from 1966 until 1974, during which time he scored 11 charting singles for the company. Though the biggest was 1974's "That's What The Blues Is All About" (No.15 US R&B), undoubtedly his most famous song is "Born Under A Bad Sign," recorded in 1967, which just scraped into the US R&B Top 50 but came to be regarded as his signature track.
Born Under A Bad Sign (with Stevie Ray Vaughan)
Though "Born Under A Bad Sign" spawned an album of the same name in 1967, the song was also the cornerstone of a 1969 compilation by Atlantic Records, who were the distributors of – and had access to – the Stax catalogue up until 1968. Called King Of The Blues Guitar, the Atlantic retrospective collected together singles, B-sides and album tracks recorded between 1966 and '68.
King Of The Blues Guitar included King's first five US hit singles for Stax: "Laundromat Blues" (No.29 R&B), "Crosscut Saw" (No.34 R&B), "Born Under A Bad Sign" (a superstitious ode written by Stax soul men Booker T Jones and William Bell, and which made No.49 R&B), "Cold Feet" (No.20 R&B) and "(I Love) Lucy" (No.46 R&B). The latter, also written by Jones and Bell, alluded to the title of Lucille Ball's popular 60s TV show but was in fact the expression of King's admiration of his faithful guitar (which he dubbed Lucy).
All five singles featured Stax's in-house backing band, Booker T & The MGs, who had also scored hits under their own name (most notably the organ-led instrumental "Green Onions", in 1962). The combination of their smooth, tight, polished grooves with a horn section and King's plaintive voice and dazzling fretboard work gave the Mississippi bluesman's music a contemporary sheen that would initiate a modernization of blues music in the late 60s and early 70s.
King Of The Blues Guitar also mopped up some of King's stray Stax single flipsides. The King-written instrumental "Overall Junction" was a swinging shuffle groove with bright horns punctuating stinging guitar lines. Brass figured prominently on three more B-sides: a King original called "Down Don't Bother Me," on which the vocals are counterpointed by pithy guitar fills to create a classic call-and-response pattern; "Personal Manager," a slow, late-night blues; and the midtempo "You Drive A Hard Bargain," which is notable for Booker T Jones' shimmering organ chords underpinning King's flamboyant guitar work.
The album also included King's second Stax single, the chugging "Oh, Pretty Woman," recorded in 1966 and which had the distinction of not charting. Its B-side, "Funk-Shun," is a slow-burning instrumental that showcases King's brilliant fretboard pyrotechnics.
King Of The Blues Guitar includes all of King's debut Stax album, Born Under A Bad Sign, and both collections remain go-to primers for those seeking to acquaint themselves with the artistry of a blues guitarist whose sound and style had a profound influence on the likes of Jimi Hendrix, Mike Bloomfield, Otis Rush, Joe Walsh and Stevie Ray Vaughan.
Listen to the best of Stax Records on Apple Music and Spotify.