Best Tribute Albums: 40 Classic Albums Honoring Great Artists
Inspiring musicians and delighting fans, tribute albums are a mix of respectful homage and inventive re-recordings. Here are 40 of the best tribute albums.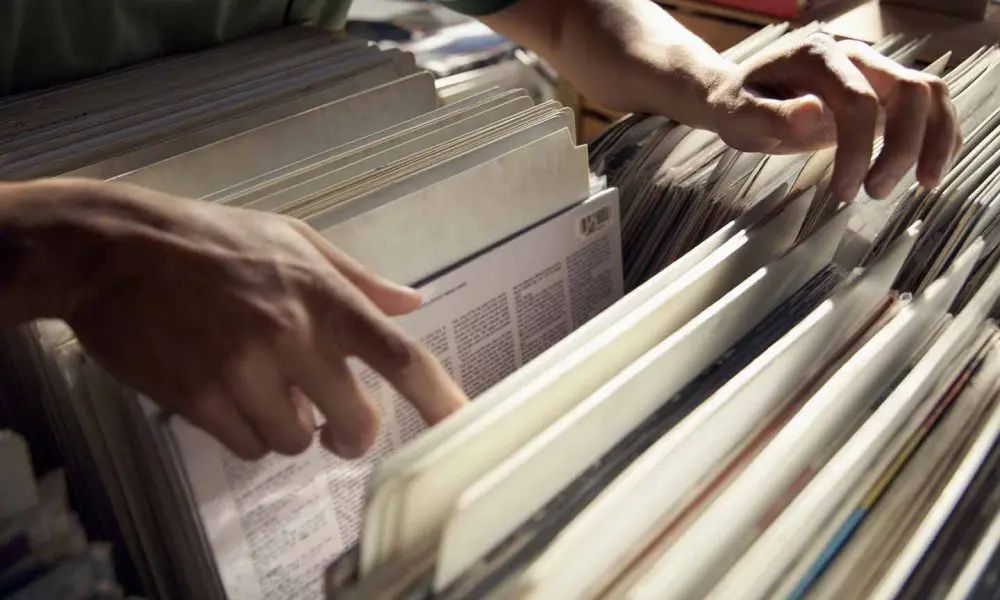 Tribute albums have been inspiring musicians and delighting fans for decades. In 1950, only a couple of years after the first 33rpm LPs were made, Oscar Peterson honored the great Duke Ellington with a whole album of his music. There have since been thousands of tribute albums – more than 50 alone devoted to The Beatles – and the best tribute albums find artists paying homage while making their inspirations' music their own.
And they just keep coming. In 2017, for example, there were fine tribute albums from jazz singer Gregory Porter (Nat "King" Cole & Me); Afrobeat drummer Tony Allen (The Source, a tribute to Art Blakey); and jazz drummer Louis Hayes (his Horace Silver tribute, Serenade For Horace).
Here's our selection of 40 of the best tribute albums of all time. Let us know in the comments section if you have any other favorites.
Oscar Peterson: Plays Duke Ellington (1952)
Duke Ellington was a musical hero to Canadian pianist Oscar Peterson, who recorded the first of two tribute albums to the great jazz bandleader in 1952 on Clef Records, a label under the Verve Records umbrella. Verve head Norman Granz said that of all the albums Peterson recorded saluting top composers, the pianist felt most "at home" interpreting Ellington. Granz explained: "Ellington, apart from being a pianist himself, is the greatest jazz writer of our time. In many cases, the tunes written by other composers were not meant for jazz interpretation but Ellington writes first and foremost with jazz in mind."
Among the highlights are scintillating versions of "Don't Get Around Much Anymore" and "Sophisticated Lady." Since 1952, Ellington has attracted more than 30 tribute albums, including ones by Sonny Stitt, Mel Tormé, and Michel Petrucciani, with his Promenade With Duke album from 1993 for Blue Note Records.
Don't Get Around Much Anymore
Ella Fitzgerald: Sings The Duke Ellington Song Book (1957)
While Oscar Peterson paid instrumental tribute to Ellington, a Verve Records classic featuring the peerless voice of Ella Fitzgerald brought the best out of the accompanying words to some of his most brilliant compositions. Not only that, but the quality of the musicianship – featuring jazz greats such as Dizzy Gillespie, Ray Brown, and Herb Ellis – is almost unbeatable. Fitzgerald recorded so many great tribute albums, and has also been the focus of some of her own, but Sings The Duke Ellington Song Book remains one of the best tribute albums in history.
Of the Ella tributes, meanwhile, Dee Dee Bridgewater's 1997 release, Dear Ella, is a good one, and We All Love Ella: Celebrating The First Lady Of Song, was another Verve gem, 50 years after Ella's Duke tribute, with stars such as Diana Krall, kd Lang, Natalie Cole, and Dianne Reeves all singing versions of songs made famous by the Queen Of Jazz. The album also included the first release of a "live" duet between Fitzgerald and Stevie Wonder, "You Are The Sunshine Of My Life."
Dinah Washington: Dinah Sings Bessie Smith (1958)
It was perhaps only natural that the woman dubbed The Queen Of The Blues in the 50s should pay tribute to the original Empress Of The Blues, Bessie Smith. The songs on this EmArcy classic are full of panache and the backing musicians – including drummer Max Roach and trumpeter Clark Terry – deliver energy and rhythm on tracks such as "After You've Gone," "Backwater Blues" and "Send Me To The 'Lectric Chair." (For a one-off Bessie Smith cover, however, it's hard to beat Nina Simone singing "I Want A Little Sugar In My Bowl.")
Anita O'Day: Trav'lin' Light (1961)
Anita O'Day said that her favorite record for Verve was this tribute to her idol, Billie Holiday, who had died only two years before. The songs are simply delightful – including "What A Little Moonlight Can Do," "Miss Brown To You" and the title song – and when you add backing musicians of the caliber of guitarist Barney Kessel and saxophonist Ben Webster, all supporting O'Day at the top of her form, you have the recipe for one of the best tribute albums in jazz. Holiday has also been celebrated in tribute records by, among others, Chet Baker and Tony Bennett.
What A Little Moonlight Can Do
Stevie Wonder: Tribute To Uncle Ray (1962)
Stevie Wonder's tribute to Ray Charles is a prize example of sheer youthful exuberance. Covering hits such as "Drown In My Own Tears," "Hallelujah I Love Her So" and "Come Back Baby," renowned Motown producer Clarence Paul – who was Wonder's mentor – drew out vibrant versions of Charles' music. The liner notes hailed an album by "Little Stevie Wonder – Tamla's 11 years old musical genius." Wonder himself has since been the focus of a dozen tribute albums, including the interesting 2004 release Blue Note Plays Stevie Wonder, featuring jazz legends Stanley Turrentine, Herbie Hancock, and Stanley Clarke.
Various: The Charlie Parker 10th Memorial Concert (1965)
As live homages go, it's hard to beat this Verve jazz classic, which was recorded on March 27, 1965, at Carnegie Hall and remains one of the best tribute albums recorded in honor of the legendary saxophonist Charlie Parker. Among the stars who appeared to pay tribute to Charlie "Bird" Parker were Coleman Hawkins, Lee Konitz, Dizzy Gillespie, Roy Eldridge, and Kenny Dorham. Parker is one of the most inspirational figures in music and has earned individual tribute albums from Sonny Stitt, Red Rodney, Ira Sullivan, and, most recently, Joe Lavano, with his Blue Note album Bird Songs.
Harry Nilsson: Nilsson Sings Newman (1970)
Harry Nilsson admitted he was "in awe" of the songwriting ability of the young Randy Newman when he cut this record in the late 60s. Nilsson's gorgeous vocals bring out the maudlin and acerbic brilliance of Newman's lyrics. Newman even played piano on the album and made his own Nilsson homage 23 years later, singing "Remember (Christmas)" on the tribute album For The Love Of Harry: Everybody Sings Nilsson.
Willie Nelson: To Lefty From Willie (1977)
Lefty Frizzell is perhaps one of the most neglected songwriters in country music. He inspired Roy Orbison and is a favorite of Patty Griffin and Gillian Welch. "I love him still," said Willie Nelson in 2012, "but I guess it's only really people my age who know his work well. But the younger generation should know his music, and I always sing 'If You've Got the Money.'" On this splendid tribute album, Nelson does full justice to some of Frizzell's remarkable songs, including "That's The Way Love Goes," "Always Late (With Your Kisses)" and "I Want To Be With You Always."
Jennifer Warnes: Famous Blue Raincoat: The Songs Of Leonard Cohen (1987)
Jennifer Warnes had been a backing singer for Leonard Cohen in the 70s, and this album, which reached the Top 100 in the Billboard album charts, is a heartfelt and moving set featuring contributions from stars such as guitarist Stevie Ray Vaughan. The liner notes include a cartoon illustration by Cohen – who has been the subject of several tribute albums, including one by French musicians – of a torch being passed, with the caption "Jenny Sings Lenny." Unsurprisingly, given the two artists' connection, Famous Blue Raincoat remains one of the best Leonard Cohen tribute albums out there.
Famous Blue Raincoat (Digitally Remastered)
The Bridge: A Tribute To Neil Young (1989)
So many great singer-songwriters who made their names in the 70s – including Dolly Parton, Cat Stevens, JJ Cale, and John Martyn – have been the subject of engaging tribute albums, but one of the best tribute albums dedicated to a star of that era was Caroline Records' celebration of Neil Young. Among the highlights are tunes by The Flaming Lips, Pixies, Nick Cave, and, especially, Sonic Youth's take on "Computer Age."
Various: Two Rooms: Celebrating The Songs Of Elton John & Bernie Taupin (1991)
Kate Bush's reggae-influenced version of "Rocket Man" was voted the Greatest Cover Of All Time in a poll by Observer readers in 2007. She was one of a number of superstars brought together by Mercury Records to honor the collaborative songwriting of Elton John and Bernie Taupin. Sinead O'Connor's "Sacrifice" is gorgeous, and Joe Cocker, Eric Clapton, Sting, and George Michael also add their talents to a worthy tribute.
Various: Stone Free: Tribute To Jimi Hendrix (1993)
Jimi Hendrix, who died in 1970, aged only 27, captivated a generation of guitarists, including Eric Clapton and Jeff Beck, and both appear on what is undoubtedly one of the best tribute albums recorded in honor of the guitar legend. One of the album's highlights is Clapton performing Hendrix's 1966 song "Stone Free" backed by Nile Rodgers and his former Chic comrades, Bernard Edwards and Tony Thompson. Slash also makes an appearance, with Hendrix's former group Band Of Gypsys in tow, while The Cure cover the classic "Purple Haze."
Various: If I Were A Carpenter (1994)
Carpenters left a remarkable body of work – something celebrated with the 12LP The Vinyl Collection box set in 2017 – and have inspired numerous musicians down the years. If I Were A Carpenter is a varied set, including Sheryl Crow, Grant Lee Buffalo, Sonic Youth, and The Cranberries, but the result is a success, partly because it is such an obviously affectionate album.
[They Long To Be] Close To You
Various: No Prima Donna: The Songs Of Van Morrison (1994)
Polydor brought together an eclectic group of musicians – along with actor Liam Neeson – to pay tribute to Belfast-born Van Morrison. Neeson recorded a spoken-word version of Morrison's poem-like "Coney Island," while Sinéad O'Connor brings a graceful touch to "You Make Me Feel So Free." Morrison's daughter Shana also sings on the album, while Morrison fan Elvis Costello puts his own stamp on "Full Force Gale."
Various: Beat The Retreat: Songs By Richard Thompson (1995)
Richard Thompson is one of the most original songwriters around, so it's no surprise that this 1995 Capitol Records release stands among the best tribute albums recorded, bringing real imagination to covers of his acerbic and deft songs. R.E.M. covered "Wall Of Death"; Los Lobos excelled on "Down Where The Drunkards Roll"; Shawn Colvin and Loudon Wainwright duetted neatly on "A Heart Needs A Home"; and folk legend June Tabor brought grace and class to her interpretation of "Beat The Retreat." Tabor was aided by musicians of the quality of Danny Thompson on bass, and Martin Carthy and David Lindley on guitar.
Various: Encomium: A Tribute To Led Zeppelin (1995)
The sheer range of tribute albums – from those devoted to metal stars such as KISS, rock pioneers the likes of Fats Domino or Buddy Holly, or avant-garde composers such as Kurt Weill – is extraordinary, but one common thread is the original artist's ability to inspire future musicians. Hootie & The Blowfish, Duran Duran, and Sheryl Crow took part in this album honoring Led Zeppelin, and there is even a guest appearance from Zeppelin founder member Robert Plant, who duets with Tori Amos on the 1975 song "Down By The Seaside."
Various: Chuck B Covered: A Tribute To Chuck Berry (1998)
One of the founding fathers of rock'n'roll deserves one of the best tribute albums; Chess Records star Chuck Berry was celebrated on Universal Music's Hip-O imprint with 14 tracks featuring music giants such as Linda Ronstadt ("Back In The USA"), Jerry Lee Lewis ("Sweet Little Sixteen") and Rod Stewart ("Sweet Little Rock'n'Roller," originally recorded for his 1974 album, Smiler). One of the highlights, though, is Emmylou Harris' vibrant version of "You Never Can Tell." Roll over, Beethoven, the tribute to Berry is in town.
Sweet Little Rock 'N' Roller
Various: Return Of The Grievous Angel: A Tribute To Gram Parsons (1999)
The late Gram Parsons, who died at just 26, was a pioneering country musician, and it was fitting that this lovely 1999 tribute was co-produced by his former singing partner Emmylou Harris. She sings on one of the highlights – a duet with Beck on "Sin City" – and there is a wonderful version of "Hickory Wind" by Gillian Welch. Other contributors included Elvis Costello, Steve Earle, and Cowboy Junkies.
Beck and Emmylou Harris- Sin City
BB King: Let The Good Times Roll: The Music Of Louis Jordan (1999)
When someone as magnificent as BB King records a whole album dedicated to another musician, then you know that person must have been special. During the eight years that Jordan was King Of The Jukeboxes (1943-1950), his songs occupied the No.1 spot on the R&B charts for 113 weeks. He had 18 No.1s and 54 Top 10 hits, including "Is You Is or Is You Ain't My Baby," "Caldonia" and "Choo Choo Ch'Boogie" – and all three songs are given wonderful makeovers by King, who said of his focus for Universal's MCA label: "Louis Jordan was one of my main inspirations and I was so pleased I was able to record a whole album of his music. He was a super musician who taught me so much about phrasing." King's love translated into one of the best tribute albums Jordan could have hoped for.
Various: Stoned Immaculate: The Music Of The Doors (2000)
The brilliant Doors were the subject of one of the more unusual tribute albums, with surviving members of the group playing on an album that also included some posthumous recordings featuring Jim Morrison. (The late singer appears on a collaboration with John Lee Hooker on "Roadhouse Blues.") Veteran Bo Diddley also appears on the record, along with younger rock acts, such as Stone Temple Pilots and Creed.
Various: Timeless (2001)
There have been lots of individual tribute albums to Hank Williams but this master of country music deserved an all-star gathering – and got one of the best tribute albums with Timeless, which includes covers by Bob Dylan, Keith Richards, Tom Petty, and Mark Knopfler. Johnny Cash earned a Grammy nomination for his version of "I Dreamed About Mama Last Night." Two of the real treats, though, were by younger musicians honoring Williams, with Beck's stripped-down take on "Your Cheatin' Heart" and Ryan Adams' world-weary version of "Lovesick Blues" stealing the show.
Various: Poet: A Tribute To Townes Van Zandt (2001)
Four years after the death of the Texan troubadour, at the age of 52, a host of country music greats – including Guy Clark, Nanci Griffith, Steve Earle, Emmylou Harris and Willie Nelson – paid homage in this fine collection of songs by the master of mordant lyricism. Steve Earle went on to record his own double-album tribute to the songwriter.
Various: This Is Where I Belong: The Songs Of Ray Davies & The Kinks (2002)
The Kinks were one of the most influential British rock bands of the post-war era. Main Kink Ray Davies, a supremely talented songwriter, participated in this album produced by Jim Pitt, performing a duet with Blur's Damon Albarn on "Waterloo Sunset." Tim O'Brien's version of "Muswell Hillbilly" is a delight, while another standout is Bebel Gilberto's "No Return," a bossa nova tune that Davies reportedly wrote with singer Astrud Gilberto in mind.
Various: Enjoy Every Sandwich: The Songs Of Warren Zevon (2004)
The late Warren Zevon was an original and offbeat songwriter. The title of this tribute album comes from a quote after he was diagnosed with lung cancer and asked if he had any message about life's fragility. "Enjoy every sandwich," he said. Actor Billy Bob Thornton is included among an interesting cast of musicians paying tribute, including Jackson Browne, Don Henley, Ry Cooder, and Bob Dylan. Bruce Springsteen contributes a wonderful live version of "My Ride Is Here."
Various: Killer Queen: A Tribute To Queen (2005)
Brian May's blues song "Sleeping On The Sidewalk" is beautifully covered by Los Lobos on this tribute to the inimitable rock legends. Queen have attracted many tribute acts and fans of the band include Joss Stone, who adds something new to a version of the 1981 song "Under Pressure," which was written by May, Freddie Mercury, and David Bowie.
STONE COLD CRAZY ELEVEN WITH JOSH HOMME
Various: A Case For Case: A Tribute To The Songs Of Peter Case (2006)
When this writer talked to producer T Bone Burnett about under-rated musicians, he cited Peter Case, saying: "Peter Case is just the most blatant, incredible writer – amazing at storytelling and character." In 2006, a 48-song three-disc tribute album brought together a range of musicians to interpret his work, including Joe Ely, Maureen O'Connell, and Hayes Carll. Listen to these wonderful songs and you'll see why Bruce Springsteen is also such a fan of Case's songwriting – and why A Case For Case earns its place among the best tribute albums in history.
Various: A Tribute To Joni Mitchell (2007)
Joni Mitchell is one of the greatest singer-songwriters of all time and some top-caliber performers came together in 2007 to pay tribute, among them James Taylor ("Rain"), Elvis Costello ("Edith And The Kingpin"), and, with his own inimitable style, Prince, who delivers a memorable version of Mitchell's masterpiece "A Case Of You."
Various: Broken Hearts & Dirty Windows: Songs Of John Prine (2010)
Though John Prine's songwriting is revered by luminaries such as Bob Dylan and Kris Kristofferson, what was unusual about this 2010 tribute was that none of the artists chosen to do the honors were contemporaries of the songwriter. Drive-By Truckers, My Morning Jacket, Justin Townes Earle and Old Crow Medicine Show were among those paying tribute. (There has also been a gorgeous solo album tribute to Prine's songwriting by country musician Jeffrey Foucault.)
Willie Nelson, Wynton Marsalis, And Norah Jones: Here We Go Again: Celebrating The Genius Of Ray Charles (2011)
This was clearly a labor of love for all involved. With Willie Nelson, Norah Jones, and Wynton Marsalis on the same stage, you would expect the results to be one of the best tribute albums of recent memory – and these wonderful musicians did not disappoint. Recorded live in February 2009 at Jazz At Lincoln Center, New York, the album features original arrangements by Marsalis. The trio delivered some of Charles' greatest work in a variety of styles: gospel, bop, R&B, waltz, and swing, and it just seemed to fizz with joy.
Various: Chimes Of Freedom: The Songs Of Bob Dylan Honoring 50 Years Of Amnesty International (2012)
Few musicians can match the back catalogue of Bob Dylan, which is why there have been more than three dozen tribute albums to the Nobel Laureate. There were 75 songs alone covered on Chimes Of Freedom, an album that featured musicians as diverse as Pete Townshend, Adele, Steve Earle, Ziggy Marley, Maroon 5, Queens Of The Stone Age, Bryan Ferry, and Miley Cyrus.
Various: The Music Is You: A Tribute To John Denver (2013)
John Denver may be remembered for his flowery cowboy shirts, happy grin, Dutch haircut and granny glasses, but he was also a consummate songwriter who had four Platinum and 12 Gold albums in the US alone; his Greatest Hits album spent 175 weeks in the charts. This 2013 tribute album featured stars of country music – such as Lucinda Williams – and young indie rock musicians doing full justice to Denver's masterpieces, among them "Take Me Home Country Roads" and "Leaving On A Jet Plane."
This Old Guitar - Lucinda Williams from The Music Is You: A Tribute to John Denver
Dr. John: Ske-Dat-De-Dat: The Spirit Of Satch (2014)
There have been plenty of tribute albums to Louis "Satchmo" Armstrong – including one by the vocal group Manhattan Transfer – but one of the best tribute albums in his honor was the 2014 album from Dr. John (Mac Rebennack), which is a rollicking affair that brings in blues, soul, gospel and plenty of jazz, filtered through Dr. John's classy piano and rich voice. The sense of fun in these 13 interpretations is the essence of New Orleans music, and there are some great guest appearances. Terence Blanchard's lovely trumpet playing lights up "Wrap Your Troubles In Dreams."
Dr. John: What A Wonderful World (featuring Nicholas Payton and The Blind Boys of Alabama)
Various: Looking Into You: A Tribute To Jackson Browne (2014)
Jackson Browne has written some of the most powerful and emotional songs of the modern era, and, four years ago, 23 of them were given fresh perspectives and loving treatment from stars such as Bruce Springsteen and the late Jimmy LaFave. It's also intriguing to hear Browne's songwriting given expression by different female singers: Sara Watkins (on a fine version of "Your Bright Baby Blues"), Bonnie Raitt, and Shawn Colvin all add something to the originals, but the highlight is Lucinda Williams, whose achingly sad voice emphasizes "The Pretender" as a lament of longing and defeat ("Say a prayer for the pretender/Who started out so young and strong/Only to surrender").
"The Pretender" - Lucinda Williams
Various: Joy Of Living: A Tribute To Ewan MacColl (2015)
Folk singer Ewan MacColl's back catalogue is celebrated here by 21 different singers, with Paul Buchanan handed the tough task of covering "The First Time Ever I Saw Your Face." Steve Earle delivers a storming "Dirty Old Town" and Scottish folk singer Dick Gaughan is his usual wonderful granite self on the moving "Jamie Foyers."
Ewan MacColl - Dirty Old Town - Steve Earle
Various: God Don't Never Change: The Songs Of Blind Willie Johnson (2016)
Blind Willie Johnson (who died aged 48, in 1945) is one of the early blues inspirations for modern stars such as Sinead O'Connor and Maria McKee. This collection may be understated, but it still ranks alongside the best tribute albums, thanks in part to two songs from Tom Waits ("The Soul Of A Man" and "John The Revelator"), while Lucinda Williams brings all her power and depth to a version of the title track and a stinging cover of "It's Nobody's Fault But Mine," which features some wonderful slide guitar by Doug Pettibone.
Tom Waits - The Soul of a Man (2016 HD)
The Rolling Stones: Blue & Lonesome (2016)
The Stones have attracted numerous tribute albums of their own over the years, but their Grammy-nominated Blue & Lonesome easily takes its place among the best tribute albums of all time. This is a late love song to the blues, the music that inspired Mick Jagger, Keith Richards, and Charlie Watts when they were young. There is an upbeat cover of "Just Your Fool," originally popularized by harmonica great Little Walter, and a marvelous version of Howlin' Wolf's "Commit A Crime."
Various: Gentle Giants: The Songs Of Don Williams (2017)
Country singer Don Williams died in September 2017, shortly after this superb tribute album – which featured some of the modern greats of country music – among them Lady Antebellum, Jason Isbell, and Alison Krauss, was issued to critical acclaim. One of the standout moments is Chris Stapleton's live rendition of the stripped-back "Amanda," a performance that featured his wife, Morgane.
Louis Hayes: Serenade For Horace (2017)
Many of the best tribute albums are infused with history, and this is no exception. In 1956, teenager Louis Hayes traveled from Detroit to New York to play drums for acclaimed hard-bop pianist and composer Horace Silver, and ended up playing that year on the landmark album 6 Pieces Of Silver. It was fitting that Hayes made his Blue Note Records debut as leader with Serenade For Horace, a splendid tribute to a mentor that was co-produced by Don Was. The 80-year-old Hayes had some fine accompaniment from vibraphonist Steve Nelson. Silver himself, who died in 2014, once made a guest appearance on a tribute album: Dee Dee Bridgewater's 1995 Verve recording, Love And Peace: A Tribute To Horace Silver.
Tony Allen: A Tribute To Art Blakey (2017)
This mini-album was Tony Allen's first for Blue Note Records; the Nigerian drummer, noted for his work with Fela Kuti and Damon Albarn, uses a seven-piece band to bring a pulsating energy to his interpretations of Jazz Messengers classics "Moanin'," "A Night In Tunisia," "Politely," and "Drum Thunder Suite" through an Afrobeat prism.
Gregory Porter: Nat "King" Cole & Me (2017)
Following in the footsteps of Diana Krall (whose All For You: A Dedication To The Nat "King" Cole Trio was released by Impulse! in 1996, and itself stands among the best tribute albums to Cole), this loving tribute was recorded by Gregory Porter with the London Studio Orchestra. Vince Mendoza's superb arrangements bring out the emotion of these classic songs. The big-band "Ballerina" zings with energy and Porter's voice brings out the melancholy of "Mona Lisa." Porter described recording his tribute to Nat "King" Cole as a "deeply moving experience" because it meant honoring the songs of Porter's own childhood.
Looking for more? Discover the best live albums of all time.