Gregory Porter
Instantly recognisable thanks to his trademark Kangol flat cap Gregory has sent critics scurrying for superlatives with many seeing him as heir apparent to a rich tradition of soul greats including Bill Withers, Donny Hathaway and even Nat King Cole.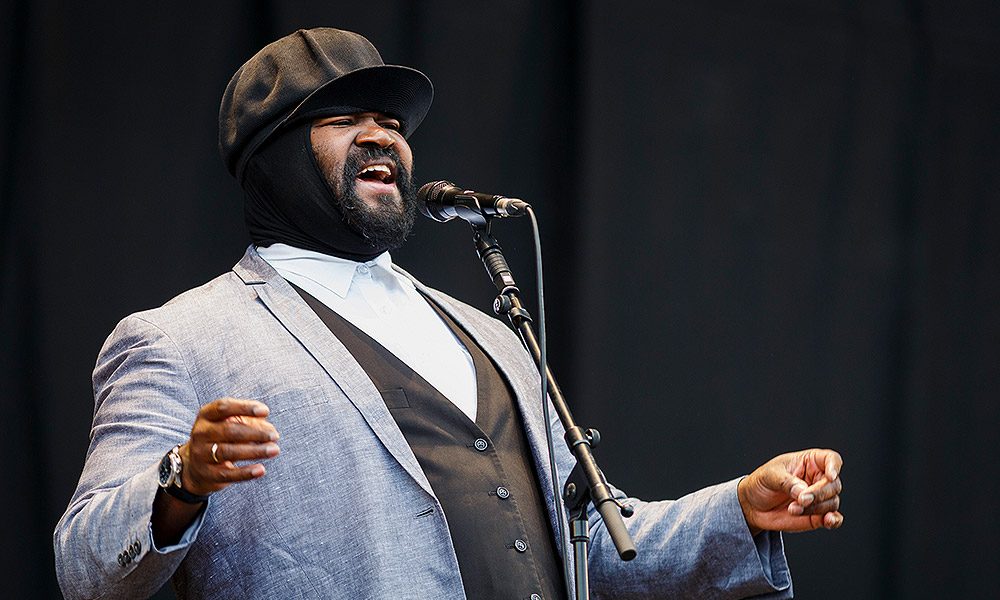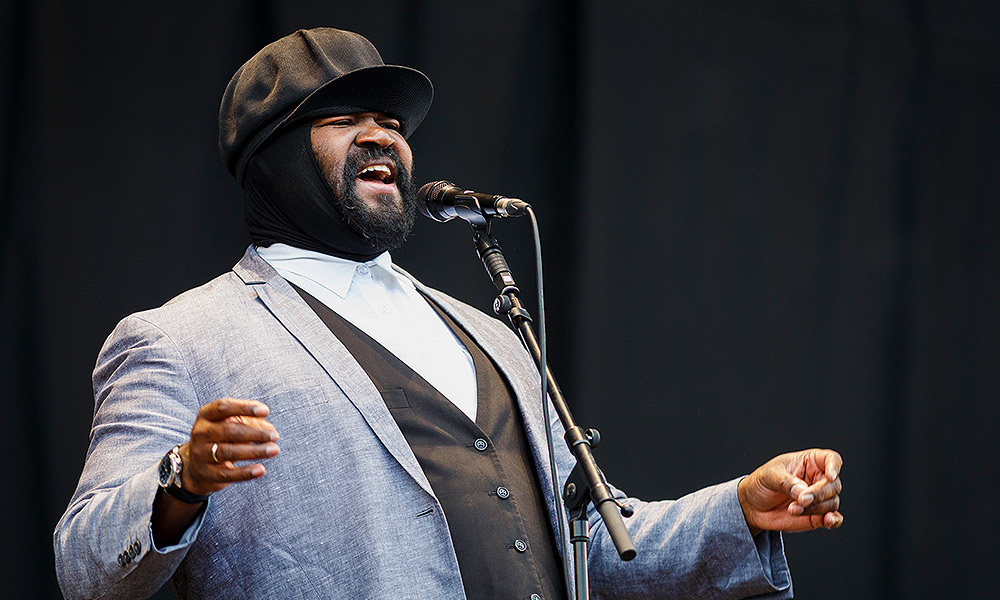 The acclaimed blues, soul and jazzman Gregory Porter is a Grammy Award-winning vocalist who came into our fold with Liquid Spirit, released in 2013 on the prestigious Blue Note label. He picked up his well-deserved Grammy for Best Jazz Vocal Album the following year and celebrated with a single release of his take on Billy Page's "The 'In' Crowd" – a much-loved song that was previously made famous by Dobie Gray, The Mamas & The Papas and Bryan Ferry. We rather think Gregory's version is now the benchmark. Well described as having a thrilling presence, with a rich baritone that adds drama to his uplifting music Porter is also an accomplished songwriter and a fine actor, as evidenced by his role in the original Broadway cast of It Ain't Nothin' But the Blues, which opened in 1999.
Instantly recognisable thanks to his trademark Kangol flat cap Gregory has sent critics scurrying for superlatives with many seeing him as heir apparent to a rich tradition of soul greats including Bill Withers, Donny Hathaway and even Nat King Cole. In his own mind, he seeks to nourish with sound and he succeeds. His wish is well stated. "I'm trying to come honestly, really trying to be unpretentious. I'm trying to be appealing, even as a jazz artist, to the non-jazz head. Trying to speak to them as well. I want to speak to the human heart."
Gregory was born in Sacramento in 1971 and then raised in the musical hotbed of Bakersfield, California in a household full of soul and gospel – his mother was a minister. A highly gifted athlete, Gregory won a scholarship to San Diego State University. Back in Bakersfield times could be tough but the area's richly diverse wellspring of music, everything from country and blues to R&B and gospel – much of it brought by a migrated population from the Deep South, was a formative influence.
One can ascertain a wealth of styles within his albums. He has lovely old-time standards at his fingertips but is also adept at entertaining with a funky, bass infused groove. The international success of Liquid Spirit has made Porter an in-demand act globally but when he isn't spreading the word he's happy to get home to his Russian wife and young son in Brooklyn. Let's see where his journey from Bakersfield has taken him.
His debut CD is the wondrous Water (2010), a Grammy Best Jazz Vocal nomination that made it onto plenty of Best Of the year lists and exerted a significant impact in the UK where Jazzwise magazine made it their #1 album. It is a fine piece of work with smart lyrics and pertinent social comment, expert musicianship and plenty of surprise in the arrangements, plus a sparkling production job from Kamau Kenyatta. Recorded in summer of 2009 at North Six Media Lab in Brooklyn the specialists include pianist Chip Crawford (Gregory's fellow arranger), alto saxophonists James Spaulding and Yoske Sato; thrilling blasts of trumpet and trombone put meat on the bone of stand-out cuts "Magic Cup", "Black Nile" and the superbly improvised "1960 What? But of course, Porter's vocals are the main event and found him showered in praise in America and Europe where the French press labelled him "King of Jazz."
Follow-up disc Be Good (2012) nailed it again with the modern classic "On My Way To Harlem" conjuring up images of Duke Ellington while Chip Crawford and the guys set up the mood. The sweet proposal of "Real Good Hands" is another honey that calls to mind the legends of sophisticated seventies soul. The intriguing "Bling Bling" is a scorcher with its scat break and high-energy arrangement and Gregory's take on Nat Adderley's "Work Song" brings the house down. This really is like luxuriating in classic-era Blue Note but with a defiantly contemporary twist.
And so to his major label breakthrough, the sparkling Liquid Spirit where he reworks "Water Under Bridges" as a mesmerizing duet with Laura Mvula. Around this time Porter also took a side trip and found space to duet with Brit-jazz sensation Jamie Cullum on a terrifically soulful "Don't Let Me Misunderstood".
Liquid Spirit is available in a deluxe format with exceptional bonus tracks: "Water Under Bridges" remixed by Rubato, "Musical Genocide" given the tastiest French house style St Germain treatment and a brace of mixes on the title track, including British favourites Gilles Peterson and Alex Patchwork spinning the groove out slightly longer than Knuckle G does. These are the kind of moves that delight the festival funky crowds who have taken the artist to their hearts. And what better way to celebrate the season than with "Lonesome Lover" – one of his smoothest creations, or "Wolfcry" a ballad that wouldn't disgrace Tony Bennett? The organ and horn powered "Free" is a get-up-and-dance belter; "The 'In' Crowd" is cool personified. Perhaps the most personal number is "Musical Genocide", where Porter laments "the death of blues, of soul". He explains: "If you manufacture everything; if you shy away from the organic artist who's gone through something in his life to try to figure out music; if you're only going for the sexiest, newest thing… Well, that'll be the death of blues, of soul… So that's what I mean."
Liquid Spirit was recorded at Sear Sound, keeping it on a New York tip, and mixed at The Grateful Shed. Blue Note regular Brian Bacchus provides the stellar production. This is not just a disc worth discovering; it's one to be cherished.
Contemporaries and peers concur on this vibrant talent. Saxophonist David Murray featured Gregory on his album Be My Monster Love and the great Anita Wilson featured him on her Motown Christmas.
Can't wait to catch Gregory Porter this summer? Have yourself some first-rate sounds to be getting on with.
Words: Max Bell
Format:
UK English