The Best Christmas Albums of 2023
These are our top picks for the best holiday-themed albums of the year, including brand-new releases and timeless classics on vinyl, CD, and digital.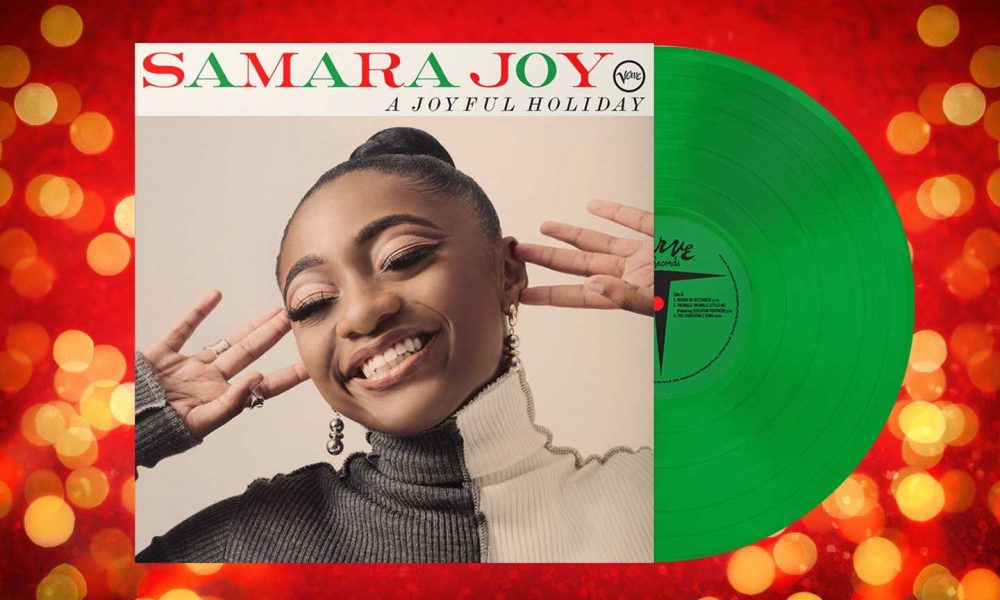 Are you looking for music to add to this year's holiday playlist? Look no further. We've gathered our picks for the best Christmas albums to gift in 2023 here.
Diana Krall – Christmas Songs (Red/Green Split Color Vinyl)
This edition of Christmas Songs is a vinyl LP reissue of this 2005 holiday classic by the Grammy-winning artist Diana Krall. Christmas Songs is an uplifting collection of seasonal favorites, with Krall sounding better than ever on both piano and vocals. Features swinging big band arrangements by John Clayton and several tracks for quartet, including string arrangements by Johnny Mandel. Produced by Tommy LiPuma and Diana Krall.
Samara Joy – A Joyful Holiday
Two-time Grammy winner Samara Joy has put together her first collection of holiday material. A Joyful Holiday features two previously available holiday singles plus four new never-before-heard tracks! This release includes holiday staples like "Have Yourself a Merry Little Christmas" and "O Holy Night" plus "Twinkle Twinkle Little Me" featuring Sullivan Fortner. "The Christmas Song (Live)," meanwhile, features a duet with Samara and her father Antonio McLendon captured live in 2022.
Brandy – Christmas With Brandy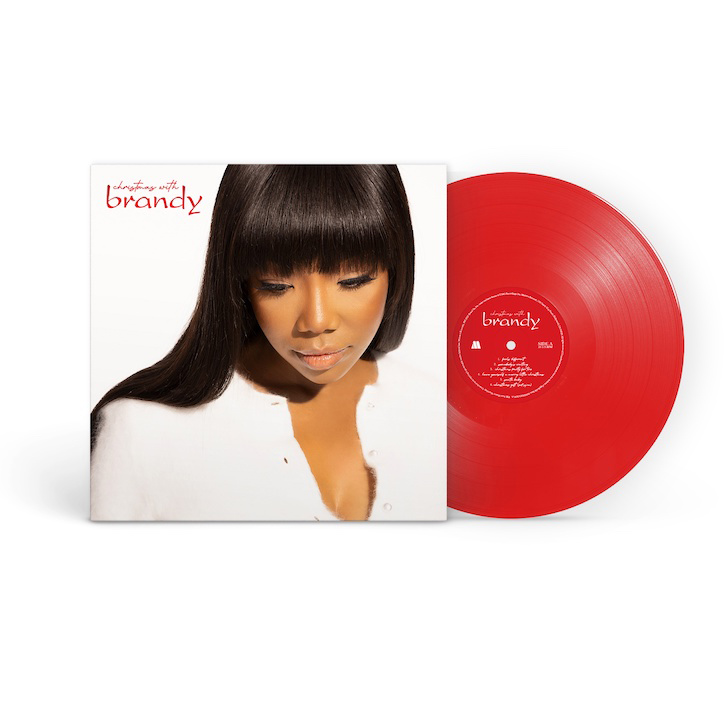 A generational talent who is revered by her peers and fans alike, Brandy brings her wisdom and experience to her new holiday album, Christmas with Brandy. A thoughtful, mixed gift bag, the album features Brandy singing original material and bringing new life to classic holiday standards. When she's not dazzling listeners with a crystalline cover, Brandy is diving deep into the R&B bag that made us fall in love with her from the very beginning.
Matteo, Andrea & Virginia Bocelli – A Family Christmas (Deluxe)
The Deluxe Edition of the beautiful, intimate and warm holiday album, A Family Christmas, features bonus tracks like "Let It Snow" and "Silver Bells." The Bocelli family sings to you from the sanctuary of their own sitting room, by their fire, relaxing as they momentarily switch off from the rest of the world. It is the sound of a family taking a precious moment to be with each other and celebrate what is truly important – the beautiful soundtrack of their family Christmas.
Gregory Porter – Christmas Wish
Gregory Porter, with his customary class, elegance, and sophistication, has a new holiday album, Christmas Wish. It's a cool yule selection of festive favorites as well as brand-new songs written by the singer himself. Backed by his long-time band, produced by repeat collaborator Troy Miller in New York and London, with orchestral contributions recorded at Abbey Road, and featuring powerhouse guest vocalist, double Grammy-winning sensation Samara Joy, the album is a loving tribute to his favorite time of year – and to great songwriters, singers and interpreters including Nat King Cole, Ella Fitzgerald, Stevie Wonder, Marvin Gaye and Dinah Washington.
Bing Crosby – Bing At Christmas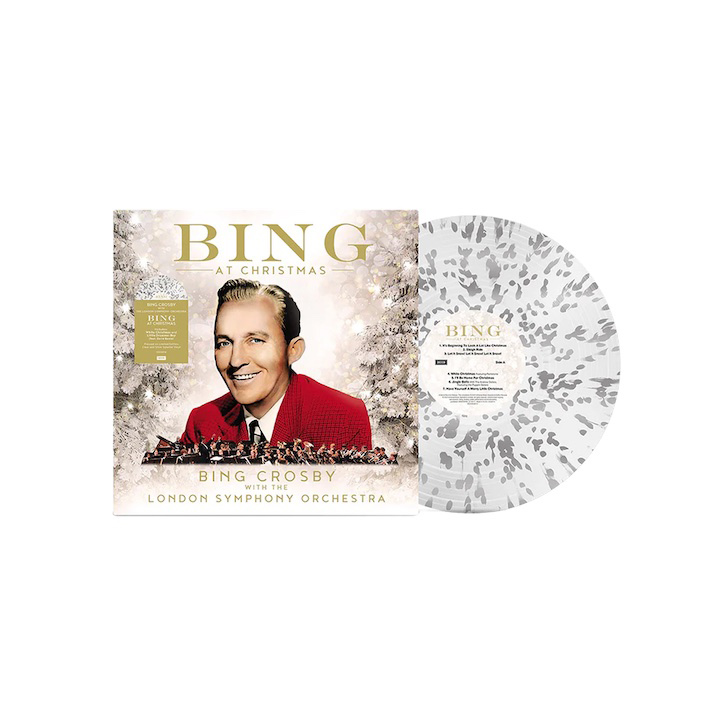 Bing's voice and The London Symphony Orchestra breathe new life into the best Christmas songs in existence on brand new and beautiful gold speckle vinyl. The set includes the classics "It's Beginning to Look a Lot Like Christmas," "The Christmas Song," and "The Little Drummer Boy" with David Bowie and more.
Seth MacFarlane and Liz Gillies – We Wish You The Merriest
Seth MacFarlane teams up with Liz Gillies for a new holiday album, We Wish You The Merriest. Conducted and orchestrated by frequent MacFarlane collaborator, Andrew Cottee, the album is the perfect accompaniment to get you in the mood for the holiday season.
Matt Rogers – Have You Heard Of Christmas?
A yuletide musical extravaganza from comedian Matt Rogers, this original set of soon-to-be-classic songs forms a new Christmas album that no one asked for.
Jon Pardi – Merry Christmas From Jon Pardi
Jon Pardi's Merry Christmas From Jon Pardi is his first-ever Christmas album. Featuring 12 tracks with such holiday favorites as "Winter Wonderland" and "All I Want For Christmas Is You," as well as new original songs like "Beer For Santa" and "I've Been Bad, Santa (with Pillbox Patti)."
Dave Brubeck – A Dave Brubeck Christmas
Released in 1996, A Dave Brubeck Christmas is a solo piano album by the renowned American jazz pianist and composer. Featuring Brubeck originals: "To Us Is Given" and "Run, Run, Run to Bethlehem," the album also includes versions of the holiday favorites "Santa Claus Is Coming to Town," "Winter Wonderland," "Away in a Manger," "Joy to the World," "The Christmas Song," "Jingle Bells" and more. This new 2-LP edition is released on 180-gram vinyl.
Boris Karloff – How The Grinch Stole Christmas Limited Edition LP
Dr. Seuss' How the Grinch Stole Christmas was a popular children's book during the late '50s and early '60s, but it achieved a new level of acclaim in 1966 when it first appeared as a television special. The soundtrack includes narration by Boris Karloff, and the immortal voice veteran Thurl Ravenscroft singing "You're a Mean One, Mr. Grinch." Continuing with its vinyl soundtrack reissue campaign, UMe has reissued this classic on Grinch Green vinyl for the first time.
Various Artists – Stax Christmas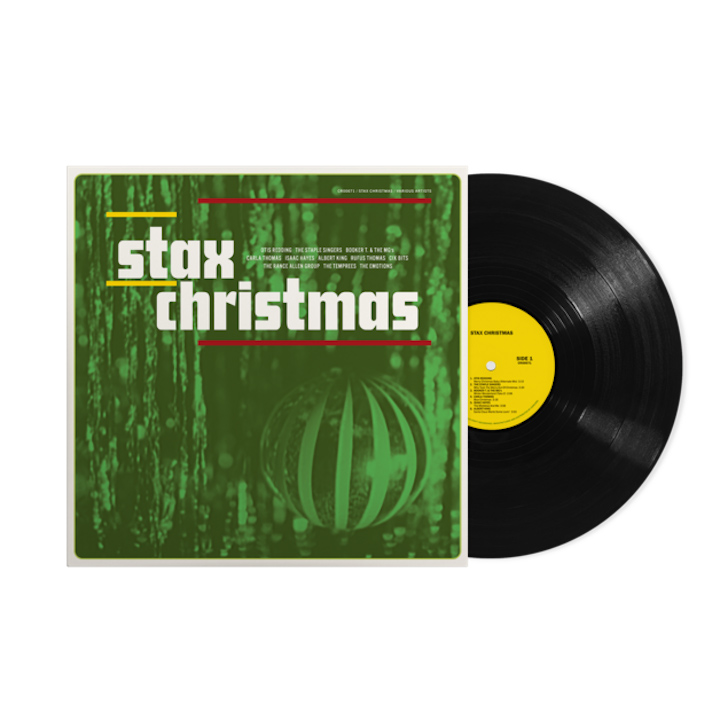 This compilation of festive songs features legendary Stax Records recording artists, including The Staple Singers, Carla Thomas, Rufus Thomas, The Emotions, Isaac Hayes, and more. Highlights include a newly unearthed version of the Billy Hayes / Jay W. Johnson classic "Blue Christmas" beautifully sung by legendary Stax recording artist Carla Thomas and an unreleased Alternate Mix of "Merry Christmas Baby" by Otis Redding.
Mary J. Blige – A Mary Christmas
The multi-Grammy Award-winning singer and Oscar-nominated actress Mary J. Blige is celebrating the 10-year anniversary of her A Mary Christmas album. Produced by David Foster and featuring duets with Barbara Streisand, Chris Botti, The Clark Sisters, Jesse J, and Marc Anthony, this special anniversary edition includes two previously unreleased tracks.