Lady A
The Nashville country group comprised of Charles Kelley, Hillary Scott, and Dave Haywood has notched countless hit singles like 'Need You Now' and 'Just a Kiss'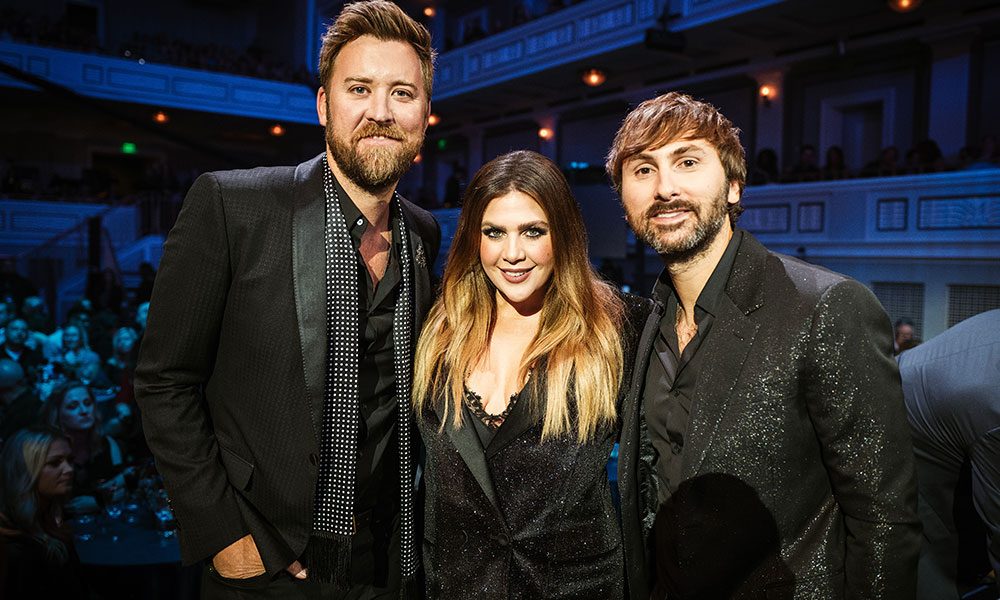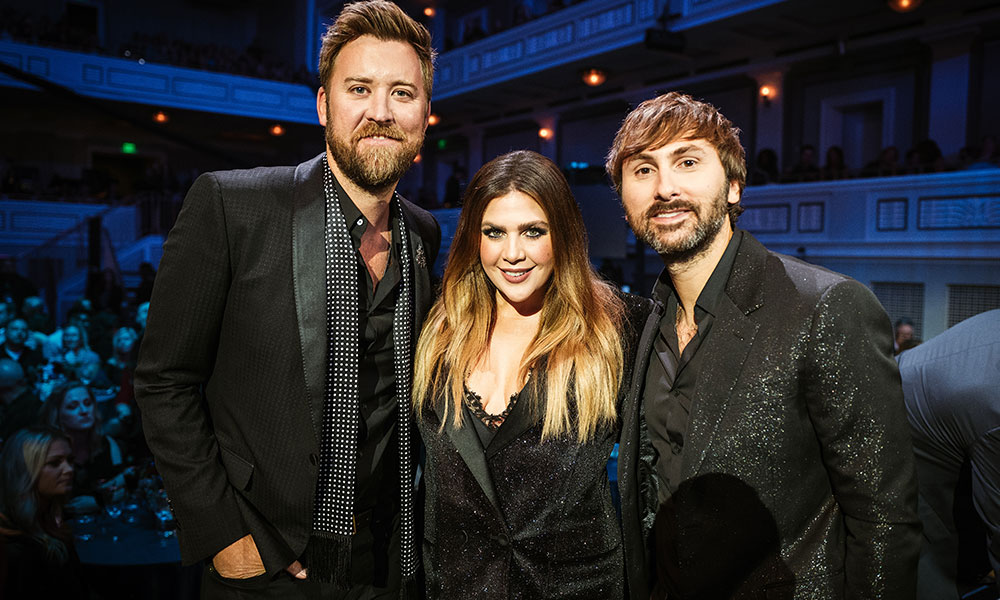 The intriguingly named Lady A (formerly known as Lady Antebellum) are a trio comprising Charles Kelley, Dave Haywood and Hillary Scott. Since 2006 they have wowed country music aficionados with their special blend of roots and pop and have sold a phenomenal number of singles on digital download and in excess of 10 million albums. Multi-Grammy Award winners who have swept all before them Lady A have set a standard that others will do well to emulate but they'll have to go some to match this trio's seven Grammy successes. The second album and title track of Need You Now, Platinum like everything since, swept all before it and cleaned up in the ceremonial halls, the charts and on stage, establishing Lady A as one of the biggest acts in the world as of now.
We are delighted to provide their six albums, two of them in splendid Deluxe editions (747 and Golden) as well as an iTunes session, all via the prestigious Capitol Nashville imprint. As they have gathered pace Lady A have proven to be masters of the live medium with four headline tours under their belt. Representing everything that's good and original in their field the trio excels at acoustic and electric country and major on delicate three-way harmonies that have made them the toast of Nashville and beyond. That sense of style and purpose is allied to a hard work ethic based on great technique, constant rehearsal and a flamboyant entertainment principle that ought to see this spectacular wonder thrive for years to come.
Formed in Nashville in 2006 Lady A began with the idea of creating a musical equivalent to the Colonial architecture that informs their name – something both solid and traditional yet contemporary and exciting for a modern market. They have good DNA since Hillary Scott is the daughter of country music singer Linda Davis while Charles Kelley is the brother of fellow country-pop star Josh. As a trio with likeminded tastes, they worked the local clubs and coffee houses and came to the attention if Jim Brickman who had them sing on his hit recording "Never Alone". Shortly afterwards their track "Miles Away" was featured prominently on the popular reality show The Hills and the groundwork was set.
Aiming their music at the radio heartland was a smart move initially but it didn't take Lady A long to expand their horizon. Their self-titled debut album, Lady Antebellum, dropped in 2008 to highly favourable reviews and we reckon it's the ideal place to start discovering them. The stand out cuts "Love Don't Live Here", "Lookin' For a Good Time" and "I Run to You" were overseen by the A-team of Victoria Shaw and Paul Worley (he found the Dixie Chicks) and happily stud a disc that is high on melody and neatly positioned romanticism with succulent arrangements from Nashville String Machine and a background sweep of synthesizers, fiddle, Dobro and Chad Cromwell's persuasive backbeat.
Two years on and we're ready to breathe in the magnificent Need You Now – a 3X Platinum disc that is also the Grammy-winning Best Country Album of its class. Worley and the trio now operate the faders while a host of Nashville's finest current songwriters chip in on such memorable gems as "American Honey", "Our Kind of Love", "Hello World" and the smash hit title piece, co-written with Josh Kear: this has so far been covered by everyone from Adele with Darius Rucker to "Weird Al" Jankovic, much to everyone's amusement.
Masters – and mistress – of the digital download scene, a medium they have embraced to grand effect, Lady A found their combination of moody minor-key ballads and straight to your soul upbeat anthems were tickling the public's sensibilities and they became household names with an impact way beyond country circles.
Worley and the crew followed that up with Own The Night, another totally recommended album for discovery. "Just A Kiss" and "We Owned the Night" both made the top slot as listeners gravitated towards Lady A's delicious soulful harmonies. With #1 positions across the globe now part of the deal they hooked up with Michael James Ryan Busbee – aka busbee (Timbaland feat. Katy Perry, Kelly Clarkson, Pink, Keith Urban, etc. etc.) on the track "When You Were Mine", indicating a desire to keep moving forwards while not losing sight of their core audience or their obvious strengths.
The aptly-named Golden (2013) achieved the now expected feat of soaring to the summit. A re-recorded version of the title track, featuring Stevie Nicks, was made available as a special digital release and increased their fan base exponentially. The in-house songwriting is now better than ever and we'd guide you to seek out the Deluxe edition for its six extras, including "Compass" where they collaborate with the Stargate team to fine effect. Meanwhile, the arrangements and specialists players adorn a disc that's pretty close to being flawless, also evincing a maturity and sophistication that won round the hardest of critics. And why shouldn't they when you hear "Goodbye Town" and "Downtown".
So to 747 (2014) and a new change of direction thanks to producer Nathan Chapman's involvement and extra layers of sonic power that echoes the title. Favourably compared to Fleetwood Mac, the trio's liaison with Chapman as co-writer kept them on a more linear flight path without cutting corners or short-changing their merits one jot. Guests include Sarah Buxton, Stuart Duncan and Tom Bukovac with Nathan adding a selection of tasty guitar family licks to Haywood's eclectic mix of bouzouki, mandolin, acoustics and electric lead. "Bartender" and "Freestyle" still take chances and carry their audience with them. Again why not try the Deluxe edition where the extras include "Slow Rollin'" written by new writing stars Rodney Clawson and Luke Laird; also, another busbee and band beauty called "Falling for You" and a cover of "All Nighter".
With the blockbusting Wheels Up tour in Spring 2015 don't forget to check the iTunes session EP (2010), where our air-bound heroes turn in a magnificent cover of Tom Petty and Jeff Lynne's "Learning To Fly", plus six other solid stone favourites. As for 2017, the chart-topping trio will make their debut at the Soo Pass Ranch WE Fest in the summer.
Meanwhile, Hillary Scott's gospel country solo disc, Love Remains, does the business, and also check out Charles Kelley's The Driver, whose stand-out title track – featuring Dierks Bentley and Eric Paslay – was nominated at the Grammy Awards.
If you love the Mac and their classic era ilk and if you hanker after Robert Plant and Alison Krauss but haven't yet discovered Lady A now is exactly the right time. Be a shame to miss out on one of the hottest acts from America in ages. And don't forget to pass the word on.
Max Bell