'Need You Now': Lady Antebellum's Country And Pop Conquest
On February 13, 2011, exactly a year after it hit No.1, the trio's 'Need You Now' set won the Grammy Award for Country Album of the Year.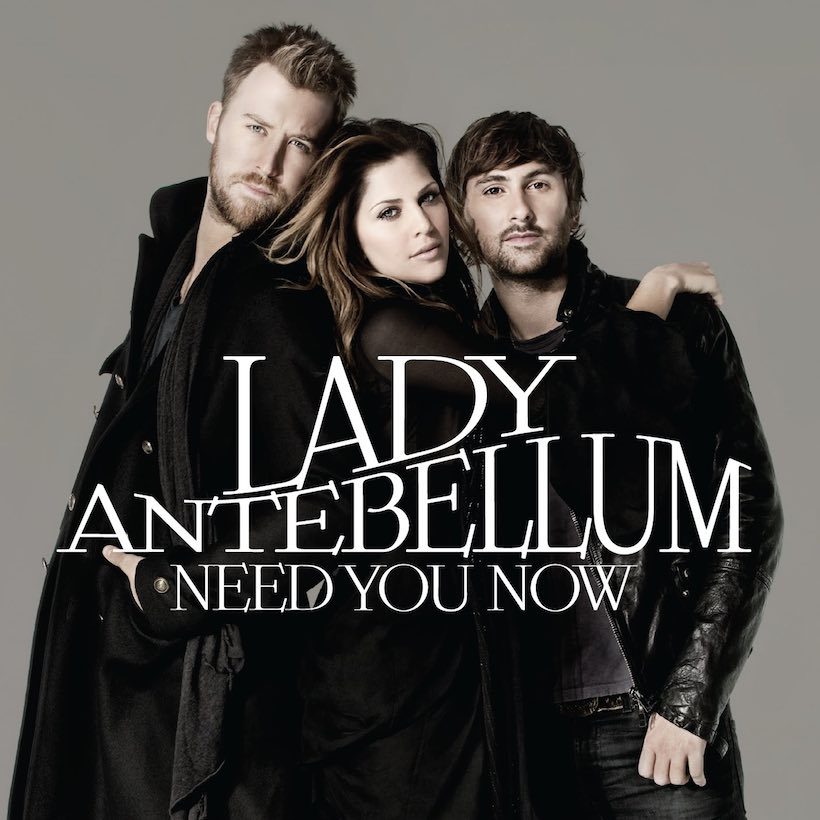 February 13 is a chart date close to the heart of country trio Lady A, for two consecutive years. That was when, in 2010 and still named Lady Antebellum, their second album Need You Now (titled after their runaway hit of the year before) debuted at No.1 on both the pop and country charts in America.
Exactly 365 days later, the record won the Grammy Award for Country Album of the Year, by which time it had been confirmed as the third-bestselling album of 2010 in the US. That 2011 Grammy night was unforgettable for the group, as they went home with five awards, four of them for the song that gave the album its title.
The three-piece of Hillary Scott, Charles Kelley and Dave Westwood had enjoyed substantial success with their first, self-titled album of 2008, which topped the country charts and was certified platinum the following year. But it was the spectacular and long-lasting popularity of "Need You Know" that took their career into the stratosphere. It topped the country and adult contemporary charts, reached No.2 on the Hot 100 and became a hit all over the world.
That helped fuel the No.1 debut in the US for an album that sold almost half a million copies in its first week, and was platinum in just a month. It spent two weeks atop the Billboard 200, but an awesome 24 at the country summit, where it remained unbeatable until July. Need You Now went on to double platinum status in America in April 2010, triple in October and quadruple in March 2013.
Listen to the best of Lady A on Apple Music and Spotify.
Two more country No.1s followed in "American Honey" and "Our Kind Of Love," adding even more fuel to the album. It bounced back to the country summit for three more weeks in August 2010, two in September and, helped by that triumphant Grammy night, two more weeks the following March.
Buy or stream the Need You Now album.