Southern Comforts: The 10 Darius Rucker Songs You Must Hear
Ten country career highlights in the life and times of the man from Charleston, South Carolina.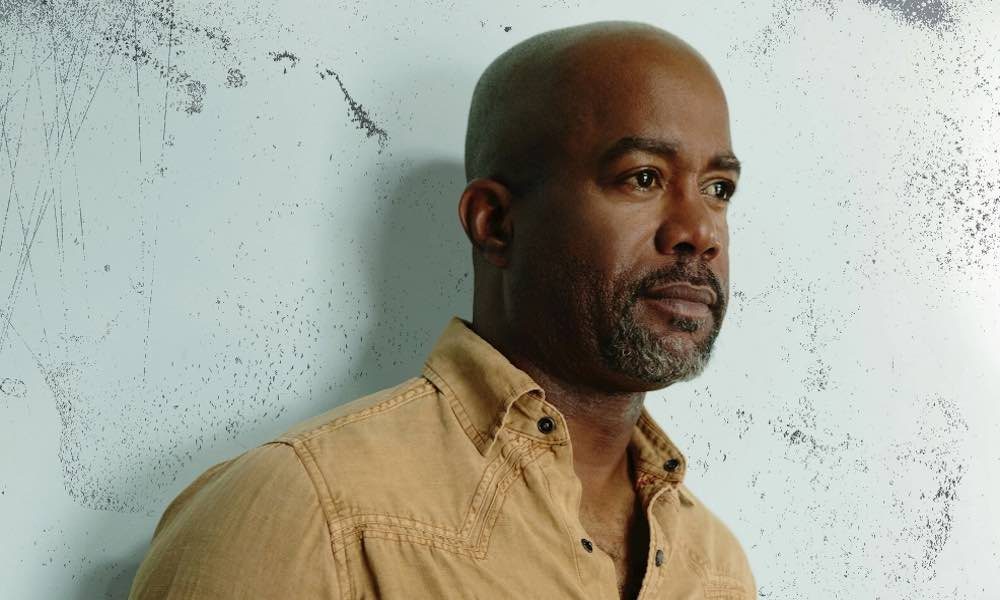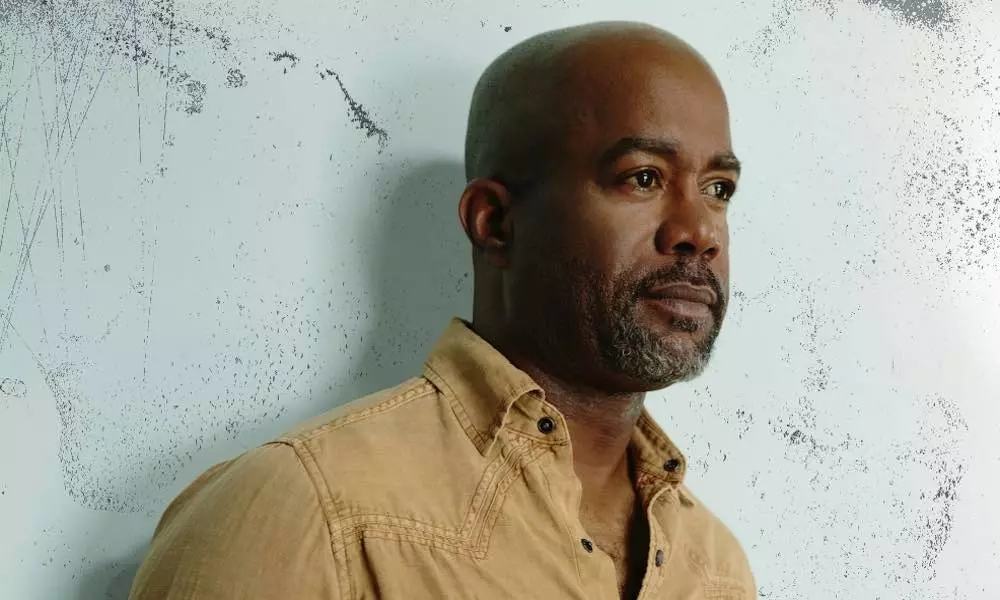 After 21 million album sales in America alone as the lead singer with Hootie and the Blowfish — 16 million of them for their 1994 phenomenon Cracked Rear View alone — Darius Rucker could have been forgiven for taking it easy. After all, the charms of his home town, Charleston, South Carolina, had never left him. He still lives there, and with pleasingly mutual appreciation, they named a street after him, and he titled an album after the town.
In May 2019, Rucker and Hootie return to full-time road work for the extensive Group Therapy tour. It was followed by the Imperfect Circle album, which the band discussed with us. But back in 2008, the achievements of his erstwhile group in the field of album rock were never going to be enough.
Early that year, frontman Rucker signed to Capitol Nashville to begin the unique new adventure in country music that continues to this day. Following his fifth album for the label, When Was The Last Time, we're looking back on his Grammy-winning, chart-topping story so far, to present the ten Darius Rucker songs you must hear.
We begin with that Capitol Nashville debut set of 2008, Learn To Live, and its first single "Don't Think I Don't Think About It." It not only went gold, but achieved something of even greater cultural significance. Written by the singer with Clay Mills, it hit No.1 on Billboard's Hot Country Songs chart for two weeks that October. That made Rucker the first Afro-American to top that countdown since Charley Pride in 1983. Better still, in 2014 the song passed the one million mark in digital sales.
Darius Rucker - Don't Think I Don't Think About It (Official Video)
Follow that, said the doubters who thought Rucker might just be playing with the country format – so he did follow it. He co-wrote "It Won't Be Like This For Long" with Chris DuBois and Ashley Gorley. Inspired by the three writers' respective experiences as young parents, the song took a scenic, four-and-a-half-month rise up the country chart. It reached the summit, again for two weeks, in March 2009, again going gold.
Darius Rucker - It Won't Be Like This For Long (Official Video)
When it came time for single three from Learn To Live, Rucker's momentum didn't decrease, it just got greater. "Alright," which he co-wrote with its producer, fellow South Carolina native Frank Rogers, gave him the perfect three-for-three, hitting No.1 on Hot Country Songs. Thus he matched another chart record: no one had done that with their first three solo singles since Wynonna Judd, in 1992. By 2013, sales were at 1.2 million copies; as for the parent album, it was gold within five months of release and platinum inside 11.
Darius Rucker - Alright (Official Video)
In October 2010, Rucker released his sophomore set for Capitol Nashville, and just as Radney Foster had done with Del Rio, TX 1959, he named it after his birthplace and year of birth. Charleston, SC 1966 became another gold-certified No.1 album and yielded two country airplay chart-toppers. The first was "Come Back Song," written with Casey Beathard and a relatively unknown Chris Stapleton. It was around the time that Stapleton was leaving the Steeldrivers, years before his platinum-selling Traveller fame and fortune.
Darius Rucker - Come Back Song (Official Video)
The second album's follow-up single was, once again, right in the groove of country radio. Rucker composed "This" with Frank Rogers and multi-talented writer-producer Kara DioGuardi. By April 2011, it was giving Darius another No.1 airplay single.
Charleston, SC 1966 went gold, and so did its 2013 successor, True Believers, for which Rucker co-wrote all but two of the 12 songs. Brandy Clark and Shane McNally contributed "Love Without You," which featured a guest appearance by Sheryl Crow. But the first single "Wagon Wheel," with Lady Antebellum, was a number for which Bob Dylan had written the chorus as far back as 1973. Old Crow Medicine Show added verses for their 2004 version, which went platinum. But Rucker's recording won triple platinum status, as it became the biggest song of his solo career.
Darius Rucker - Wagon Wheel (Official Video)
Luke Laird and Ashley Gorley were his collaborators on the follow-up from the True Believers album, "Radio." Described by tasteofcountry.com as the "perfect song for summer" and an "uptempo tribute to young love, open roads and, of course, the radio," it made the Top 5 of the country chart.
Less than two years after True Believers, Darius Rucker was back with Southern Style, with Rogers again serving as chief producer and the singer co-writing every track. It became his fourth straight No.1 country album, and its lead single "Homegrown Honey," written with Charles Kelley of the aforementioned Lady Antebellum and Nathan Chapman, was a No.2 airplay hit.
Darius Rucker - Homegrown Honey (Official Video)
So to Rucker's fifth Capitol Nashville set, When Was The Last Time, which he saw as the perfect follow-up to the mood he captured on Southern Style. "Country music really came together for me on that record," he told Rolling Stone. "I thought that was the one where we got it. I know what I want to do in country music right now and this is another step there." The first single, "If I Told You," became yet another country airplay No.1.
Darius Rucker - If I Told You (Official Video)
Listen to the best of Darius Rucker on Apple Music and Spotify.
The second single from When Was The Last Time was the jaunty, swaying "For The First Time." It completed the lyrical concept of the album title ("When was the last time you did something for the first time?"). "It's a lively album, lots of upbeat stuff," said Rucker. "My fans will be really happy and I hope to make some new fans too, because it's a country record."  
Darius Rucker - For The First Time (Official Video)
Buy or stream When Was The Last Time.