Dierks Bentley
The country star with the unforgettable name has been enjoying an upwardly rising curve ever since he was snapped up by UMG Nashville.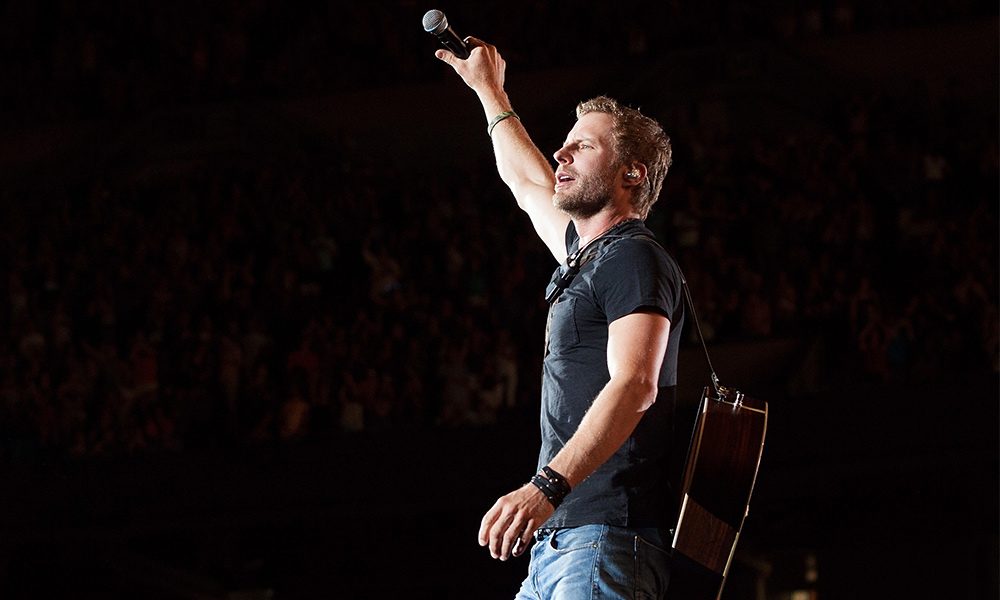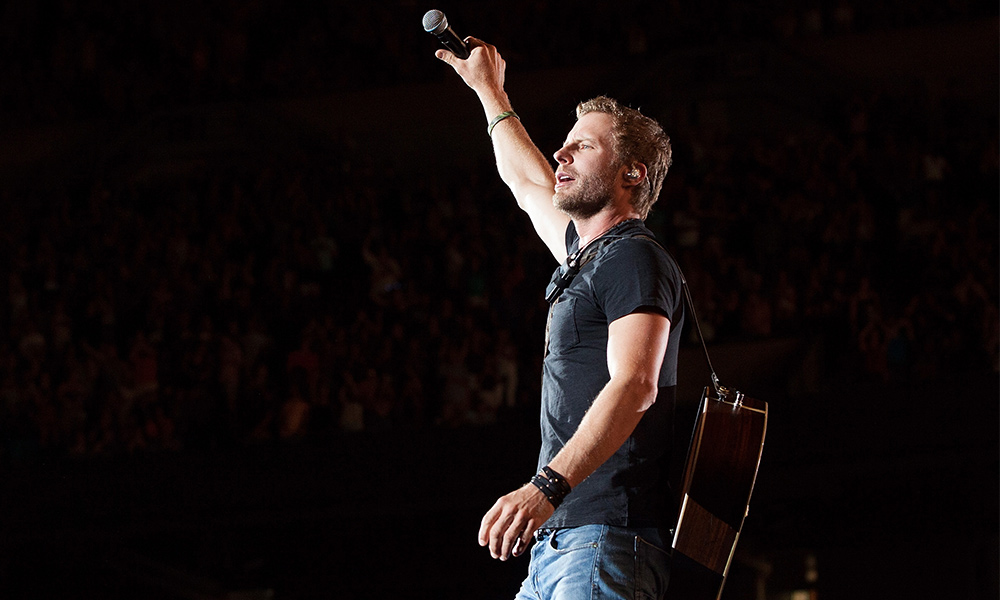 The country star with the unforgettable name has been enjoying an upwardly rising curve ever since he was snapped up by UMG Nashville. They released his groundbreaking and largely self-penned major label debut in 2003. Since that auspicious beginning, which provided him with his first #1 on the Billboard Hot Country Songs charts, the infectiously melodic "What Was I Thinkin'", Dierks has visited the top slots so regularly that his Platinum-selling discs and string of awards have elevated him into the upper echelons of the musical area he graces. Modern Day Drifter and Long Trip Alone cemented Bentley's reputation while his video smashes include the raucous country rocker "5-1-5-0", "Drunk On A Plane" and "I Hold On" all songs that reflect the narrative breadth of the man's writing. Whether he's dealing with family grief or playing fast and loose Dierks conveys an emotional range that gives his songs real depth. He has also been savvy enough to freshen his approach when necessary. In the wake of a hits collection, Dierks started moving into the pure country of Feel That Fire and followed that with his bluegrass and Americana classic, Up On The Ridge, a disc that includes some choice covers and collaborations with Alison Krauss, Chris Thile and Miranda Lambert. The presence of Del McCoury Band members Rob and Ronny McCoury added real gravitas.
2016 was another strong year for this talented artist. He released his new album, Black, and co-hosted the ACM Awards. His Somewhere On A Beach tour followed another return to Europe – his third, with support from Tucker Beathard.
Born Frederick Dierks Bentley in Phoenix, Arizona, November 1975 this most good-natured of country stars is a modernist with full knowledge of his music's roots. Known as Dierks professionally (it's his maternal great-grandmother's maiden name) he is a graduate from Vanderbilt University in the heart of Nashville, Tennessee. An avowed fan of Bruce Springsteen he immersed himself in archival work at The Nashville Network in the early 2000s and suitably inured he decided to make a foray into the business with an independent album for Dangling Rope called Don't Leave Me In Love. The album produced radio-friendly material like "Whiskey Tears" and "Bartenders, Barstool, Barmaids" that was renamed "Bartenders, Etc." and included on his first album for Capitol Nashville, the excellent self-titled Dierks Bentley. This 2003 release, produced by Brett Beavers, really established him with "What Was I Thinkin'", "My Last Name" and "How Am I Doin" initiating his story-telling persona and also gave him the chance to shine in the ever-important country video format. The latter track also made a star out of if his dog Jake while he dropped a hint as to his future direction with the fine "Train Travellin'" that featured the Del McCoury band.
Modern Day Drifter continued in the same vein: strong in-house writing, Beavers' production and the main man's fetching baritone being a given. With his rugged good looks being no impediment Dierks' star rose higher with his second Platinum attempt and two more #1s in the guise of "Come a Little Closer" and "Settle for a Slowdown", tough romances both.
"Every Mile a Memory" (2006) did the trick again as it leads off Long Trip Alone, an album full of authentic country sounds and specialist players like Aubrey Haynie, a bluegrass fiddle and mandolin expert, and Gary Morse, on lap steel and pedal steel guitar. Popular enough to warrant Greatest Hits/Every Mile a Memory (2008), Dierks mixed and matched his growing list of hits with five new live recordings and stepped up to the plate to provide some thrilling electric guitar work.
Given that he sees himself as an ongoing link – "I feel like I'm trying to be a bridge between what's left of country music and the future of it" – it was a pleasant surprise to hear him co-write the song "Pray" with Rodney Crowell for the next album, Feel That Fire. Other standouts here are the Grammy-nominated "Beautiful World" featuring Patty Griffin and the bluegrass shout out "Last Call", featuring Ronnie McCoury.
Being in a position to both satisfy his fan base and take a few risks he made Up on the Ridge, an aesthetically pleasing selection of bluegrass and beyond. Visiting Bob Dylan's "Señor (Tales of Yankee Power)" and "Bottle to the Bottom", written by and featuring Kris Kristofferson, our man showed he did know the right stuff and he coloured his palette with A-list players like Sam Bush, Chris Eldridge and multiple ACM award-winning fiddler Stuart Duncan. It was also a smart move to include a sweet version of U2's "Pride (In the Name of Love)" and while he has no need for gushing reviews he got them anyway.
The chart-topping Home is back to more usual Bentley business but still a great album. TC3's Jaren Johnston adds percussion and BVs here while noted pedal steel guitar wizard Dan Dugmore is always worth hearing. The Bentley-Beavers team are on top form again and three more #1s – "Am I The Only One", "Home" and "5-1-5-0" – and the Country and Cold Cans festival tour maintained a fabulous strike rate.
Young producer Ross Copperman joined up for Riser, his seventh top ten albums, and one that contains a telling combination of roughness and balladry, or both in the case of "Bourbon in Kentucky" and the frenzied melancholy of "Drunk on a Plane". If you have a mind to discover Dierks you could do worse than start here because this is an exceptional set.
Dierks ninth alum, Black, landed in May 2016 after he previewed it with the single 'Somewhere On A Beach' and then captivated his audience with a sequence of episodic video films (check 'Different For Girls', featuring the ever-flamboyant Elle King). It scooped the Vocal Event Of The Year at the CMA Awards, while Black went to No.1 on the Billboard Top Albums and Country Albums charts. The 2017 tour is the aptly titled What The Hell World Tour.
Max Bell
Format:
UK English