The Cranberries
Dolores O'Riordan had the perfect voice for her job. As lead singer with The Cranberries this Celtic force of nature propelled her band to the top from the get-go.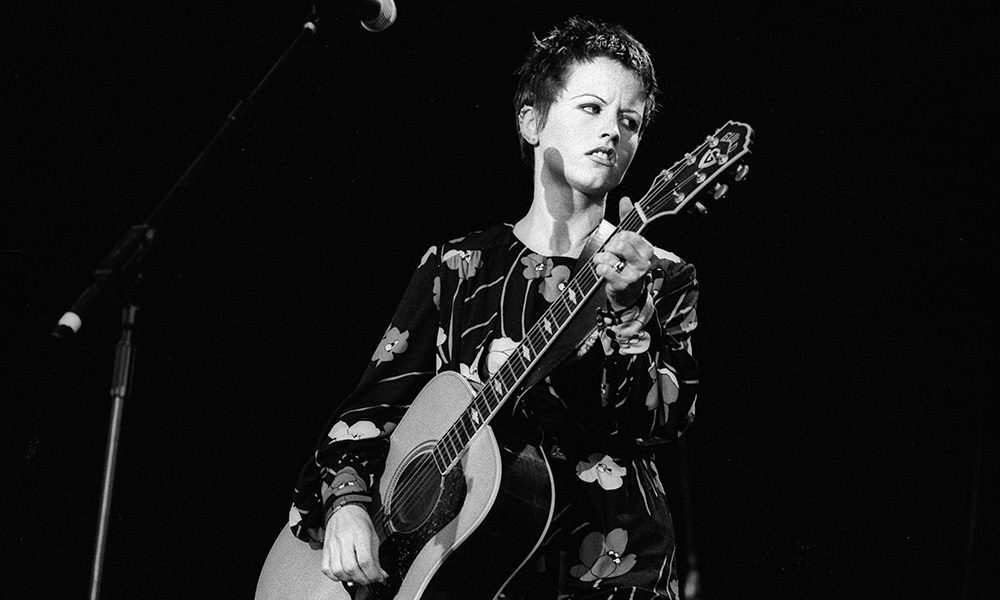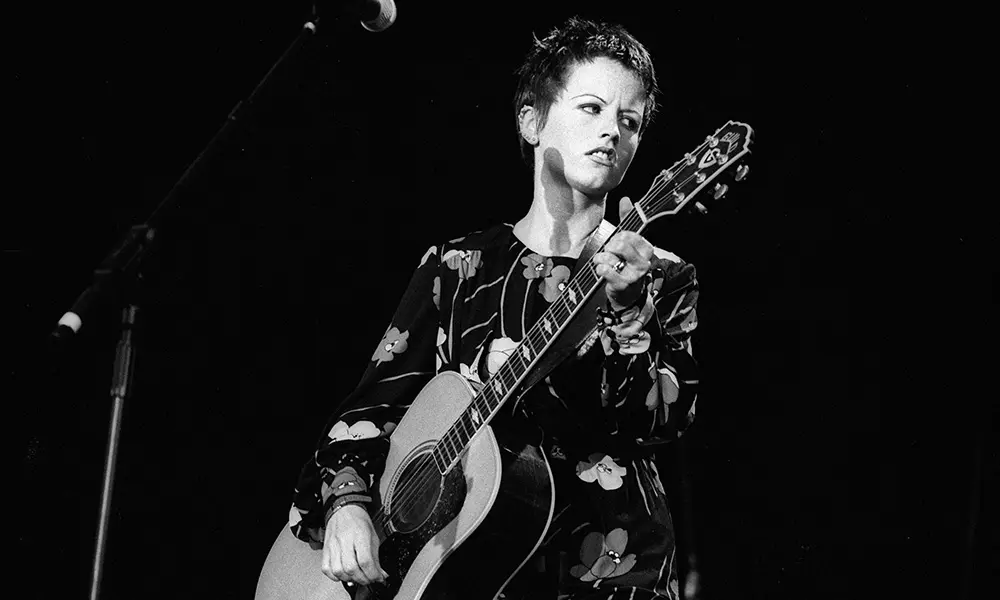 Dolores O'Riordan has the perfect voice for her job. Don't just take our word for it. As lead singer with The Cranberries, this Celtic force of nature propelled her band to the top from the get-go. The classic Everybody Else Is Doing It, So Why Can't We? was a phenomenon in 1993 with a 5xPlatinum status in the United States, double Platinum sales in the UK and also saw the start of a French love affair with the group that endures to this day.
With combined sales totalling more than 40 million they even achieved the near-impossible in taking ten years off and then returning with a new project, Roses (2012) that sounded like they'd never been away.
Follow-ups to Everybody Else… fared as well or better. No Need to Argue and To the Faithful Departed hit top slots worldwide while the intensely personal Bury the Hatchet qualifies as one of those soul-bearing affairs that makes a virtue out of discord.
The entire band is adept at creating dreamy techno folk with a dark grunge kick and O'Riordan's scintillating mezzo-soprano range is not to be messed with.
We have all their epic releases, also the box set, The Treasure Box – The Complete Sessions 1991-1999 and the handy Stars – The Best of 1992-2002 where you'll find all the firm fan favourites – "Dream", "Zombie", "Ode to My Family" et al.
Mike and Noel Hogan formed The Cranberry Saw Us in Limerick in 1989 with drummer Fergal Lawler and original singer Niall Quinn. After he quit Dolores O'Riordan answered an advert and swept everyone away when she promptly learned the existing songs and added new melodies and lyrics to works in progress. Two of those were "Dreams" and the breakthrough hit "Linger". The game was on though without the clunky pun of the first name – they were now simply The Cranberries and better for that. Early recordings were tense affairs but once they hired London-born producer Stephen Street (The Smiths, Blur, Kaiser Chiefs, Babyshambles) they found their direction.
Touring with Suede proved a boon since they were spotted by MTV who clocked O'Riordan's charisma and star quality at once. The debut album Everybody Else Is Doing It, So Why Can't We? (best said in the appropriate Limerick accent) was vindication for O'Riordan since her involvement in the writing and music with Noel Hogan was never less than wholehearted and more often she delved into personal territory that gave her a reputation for being a global counsellor. That honest open-faced image wowed listeners and disarmed all but the hardest hearted cynics.
No Need to Argue was even more successful and would sell more than 17 million copies. By now Dolores was confident enough to add political observation pieces like "Zombie" to such private agenda numbers as "Ode to My Family" and the plaintive "I Can't Be With You" (backed with a thrilling version of the Bacharach and David epic "(They Long to Be) Close to You".
Both discs were reissued in 2002 as The Complete Sessions Edition and are highly recommended for discovery in this format.
They decamped to Windmill Lane Studios in Dublin to make No Need to Argue and To the Faithful Departed (1996) with Canadian hard rock expert Bruce Fairbairn (Bon Jovi, AC/DC, Blue Oyster Cult, Kiss, Yes, and others).
The new album was just as harrowing in places as anything else they'd done before, with attention focusing immediately on the murder ballad "I Just Shot John Lennon"; but there are also moments of light and shade in the sweet "When You're Gone" and on the road ennui in "Hollywood". Still in their early twenties, The Cranberries had been around the world twice and lived in each other's pockets for so long that when Bury the Hatchet emerged in 1999 many wondered what that title referred to? The old siren flair remained intact on "Promises" and "You and Me" and if critics were harsh we reckon there's plenty that's good here with "Shattered" being up with their best.
Again these albums are available in the 2002 reissue programme. To the Faithful Departed includes a duet with Luciano Pavarotti on "Ave Maria" and a stellar version of Lindsey Buckingham's Fleetwood Mac classic "Go Your Own Way"; Bury the Hatchet has the startling "Paparazzi on Mopeds" and the open-heart surgery of "Woman Without Pride".
The Cranberries moved to MCA Records for Wake Up and Smell the Coffee and also reunited with Stephen Street. Back came the soaring anthems and the soothing acoustic melodies but all involved decided it was time for some life outside the group. In the interim fans flocked to Stars: The Best of 1992-2002 and the ever-popular 20th Century Masters – The Millennium Collection: The Best of The Cranberries. Both these are ideal places to start your discovery. Other compilations would mark the time before the first official onstage disc arrived – Bualadh Bos – The Cranberries Live, the title translating as "applause".
Roses (2012) was delivered in time for Valentine's Day with Dolores describing the mood in the camp as hyper but positive. "It's really just right. There's something there when we're together that's really good. It's not something that money can buy. It's not really something anyone can really emulate. It's got to do with energy and chemistry and that kind of thing. It's like putting on a perfect pair of shoes. It just fits." In the interim, she made two well-regarded solo albums, Are You Listening? and No Baggage while the band also toured in China. Various international iTunes variations are available and there is also the double CD Live in Madrid from 2010 for those who astral project while listening to this classy Irish band.
Words: Max Bell
Format:
UK English