Best Irish Songs: 11 Classics For The Craic
The best Irish songs reveal a proud, passionate country steeped in folklore, borne of an unquenchably fiery Celtic spirit.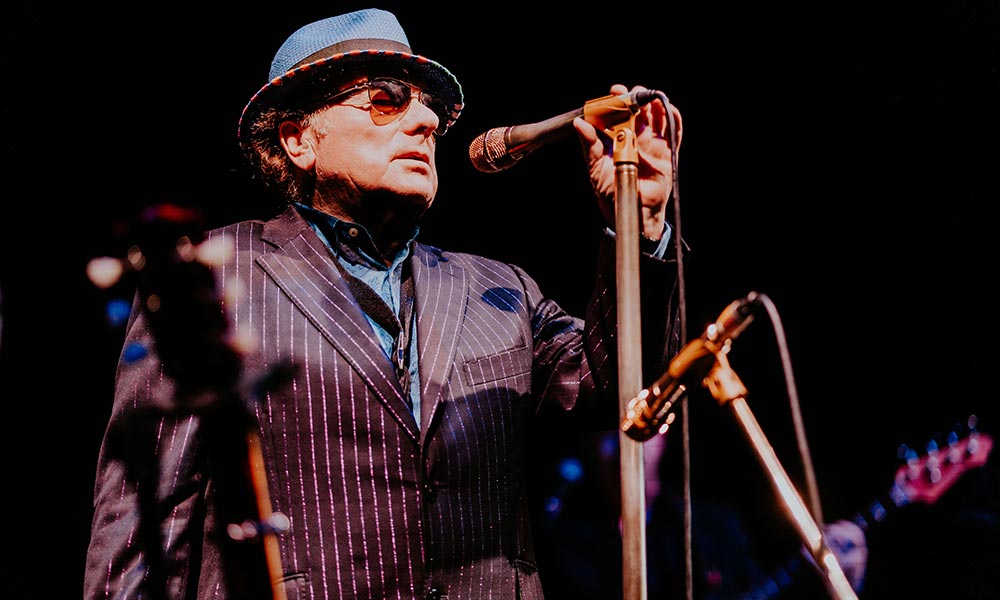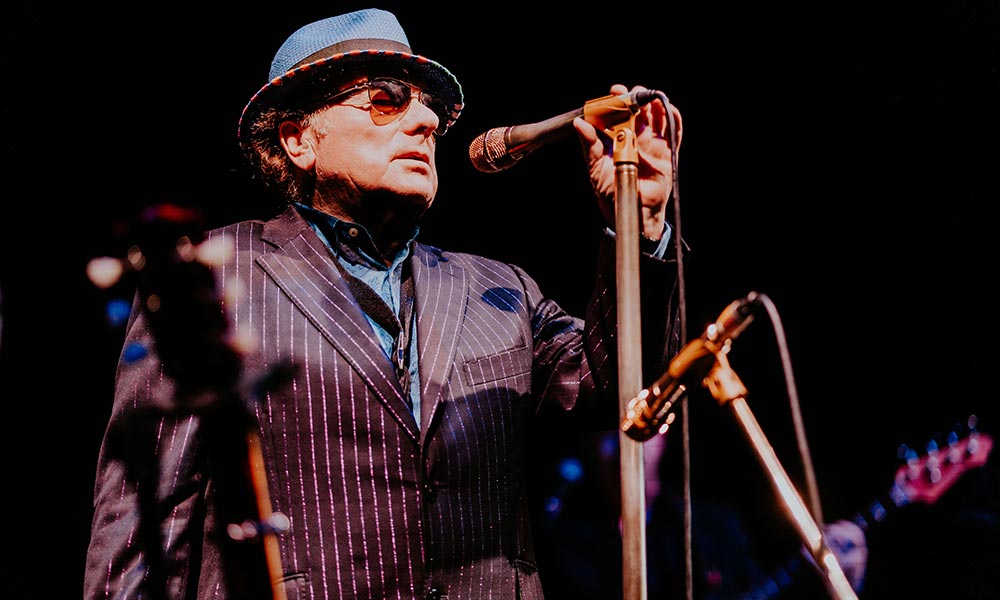 A proud, passionate country steeped in folklore, Ireland has lived through a turbulent history and frequently felt the hot breath of oppression. Yet the nation is also well known as the land of saints and scholars, so it's no surprise the Irish have frequently excelled in the power of song. As we celebrate St Patrick's Day, let's drink to that unquenchably fiery Celtic spirit by enjoying 11 of the best Irish songs, from some of the most legendary Irish musicians to walk the earth.
Van Morrison: 'Cyprus Avenue' (from Astral Weeks, 1968)
Arguably the centrepiece of Van Morrison's sophomore solo LP, Astral Weeks, 'Cyprus Avenue' is a heady, seven-minute fusion of blues, jazz and folk which references an actual street in Morrison's hometown of Belfast. Its influential parent album has since been cited as a touchstone by artists as diverse as Bruce Springsteen and Elvis Costello, and remains an inspiration to all Irish musicians who have followed it.
Rory Gallagher: 'Tattoo'd Lady' (from Irish Tour '74, 1974)
Unlike many musicians who avoided Northern Ireland during the Troubles-torn 70s, Belfast-born, Cork-raised blues-rock trailblazer Rory Gallagher made a point of playing north of the border whenever he toured. Arguably the closest Gallagher got to trapping his lightning in a bottle was on the brilliant Irish Tour '74 live double-album, which features the blazing 'Tattoo'd Lady' and proves why Gallagher is one of the most revered Irish musicians of all time.
Thin Lizzy: 'The Boys Are Back In Town' (from Jailbreak, 1976)
Led by the charismatic Phil Lynott, Dublin stalwarts Thin Lizzy threatened to go global after their funky cover of traditional Irish ballad 'Whiskey In The Jar' hit the UK Top 10 in 1973. They finally made the US Top 20 with their signature hit 'The Boys Are Back In Town': an ageless hard rock anthem full of characteristic Lynott bravado and thrilling interplay from lead guitar duo Scott Gorham and Brian Robertson.
The Undertones: 'Teenage Kicks' (from The Undertones, 1979)
Forever synonymous with John Peel, The Undertones' first single, 'Teenage Kicks', reputedly made the BBC Radio 1 DJ cry tears of happiness when he first heard it in September 1978. Though out of step with the nihilism of punk, this delectable, lovelorn punk-pop anthem also scored the Derry quintet a deal with Seymour Stein's Sire imprint and was followed by a further clutch of classic singles including 'Jimmy Jimmy' and 'My Perfect Cousin'.
The Boomtown Rats: 'Banana Republic' (from Mondo Bongo, 1981)
The Boomtown Rats' signature hit remains their November '78 UK chart-topper 'Rat Trap', yet the Dun Laoghaire new wavers' most unsung moment is surely 'Banana Republic', an infectious reggae/ska-flavoured track over which outspoken frontman Bob Geldof launched a scathing attack on political corruption in Ireland. Despite the song's content, it still peaked at No.3 in the UK and went silver.
Clannad: 'Theme From Harry's Game' (from Magical Ring, 1983)
Hailing from Gweedore in remote but beautiful County Donegal, Clannad's lengthy career has spanned five decades and their elusive muse has absorbed elements of traditional folk, jazz, pop and ambient music. Their ethereal signature song remains 'Theme From Harry's Game'. Originally used in the Yorkshire TV series Harry's Game, it's still the only UK Top 10 hit sung entirely in Irish.
U2: 'With Or Without You' (from The Joshua Tree, 1987)
As Rolling Stone so succinctly put it, U2's fifth album, the Brian Eno– and Daniel Lanois-produced The Joshua Tree, turned the Dublin quartet "from heroes to superstars", making them arguably the most famous group of Irish musicians in history. Released as that landmark record's first single, the glorious, aching ballad 'With Or Without You' topped the US Billboard Hot 100 for three weeks and set The Joshua Tree on course for global sales of over 25 million copies.
Aslan: 'This Is' (from Feel No Shame, 1988)
Full of gritty anthems including the evergreen 'This Is', Aslan's debut, Feel No Shame, went gold in Ireland and the band seemed prepared to follow their Dublin neighbours U2 into the mainstream. Sadly, personal problems threatened to derail them, but Aslan survived and they have maintained a fanatical fanbase at home and abroad – including U2 themselves, who recorded an inspired cover of 'This Is' in honour of the group.
My Bloody Valentine: 'Feed Me With Your Kiss' (from Isn't Anything, 1988)
Akin to sonic terrorists The Jesus And Mary Chain, proto-shoegazing Dublin quartet My Bloody Valentine somehow married delicious pop melodies with coruscating white noise. One of the most groundbreaking outfits of the late 80s, their twin peaks remain debut Isn't Anything and 1991's startling Loveless. As anyone who witnessed it can attest, Isn't Anything stand-out 'Feed Me With Your Kiss' was always devastatingly good live.
The Cranberries: 'Zombie' (from No Need To Argue, 1994)
Though much darker in hue than their breakthrough debut, Everybody Else Is Doing It, So Why Can't We?, Limerick quartet The Cranberries' second LP, No Need To Argue, nonetheless sold a whopping 17 million copies worldwide. Arguably its most affecting moment remains 'Zombie', a dense, IRA-related protest song powered by Dolores O'Riordan's keening, angst-fuelled vocal – a formidable instrument in and of itself, and which has contributed to a stunning body of work left behind by the late, and deeply missed, singer.
Therapy?: 'Nowhere' (from Troublegum, 1994)
Their mainstream breakthrough, Therapy?'s fourth LP, Troublegum, scooped the prestigious Mercury Music Prize for the hard-working Northern Irish trio. Deftly straddling metal, angst-y alt.rock and blazing punk-pop, the album eventually sold over a million copies and yielded three UK Top 30 hits, including the irrepressible 'Nowhere'.
Looking for more? Discover the best Irish musicians of all time.
Format:
UK English