The Cranberries' Vocalist Dolores O'Riordan Dies At 46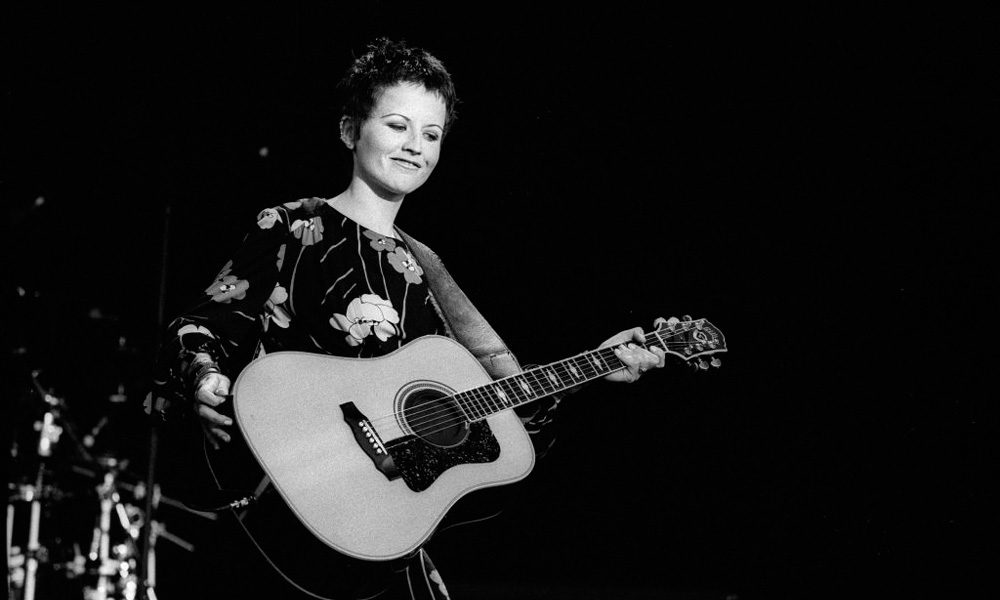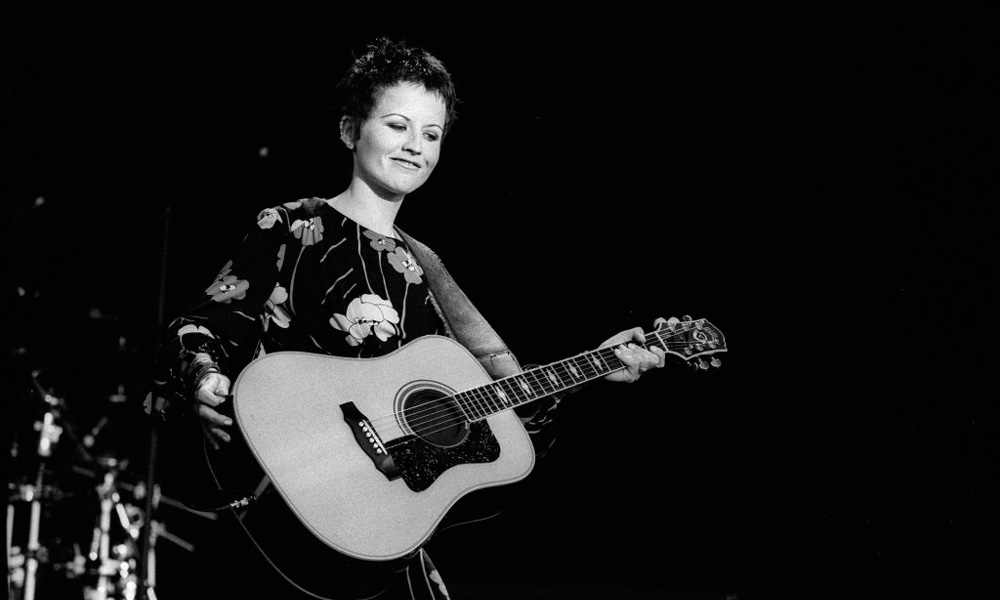 Dolores O'Riordan, lead singer with enduring Limerick alt-rock act The Cranberries has died aged 46.  Her death was announced by her publicist, but the cause of death as yet remains unspecified.
Publicist Linda Holmes said in an emailed statement: "Irish and international singer Dolores O'Riordan has died suddenly in London today. She was 46 years old. The lead singer with the Irish band The Cranberries was in London for a short recording session. No further details are available at this time. "
The statement also said that family members are "devastated to hear the breaking news and have requested privacy at this very difficult time."
"My heart goes out to the family. Dolores was their pride and joy. We all loved her very, very much," family friend Canon Liam McNamara told Irish newspaper the Limerick Leader.
"She got on well all the way through her life. I was very disappointed to hear today that she has left us so early in life. Her family did so much for her and supported her all the way through," added the priest, who was a co-celebrant at O'Riordan's wedding to tour manager of rock band Duran Duran, Don Burton, in Holycross Abbey in County Tipperary in 1994."
Dolores O'Riordan rose to fame during the early 1990s as frontwoman of The Cranberries. Born in Limerick town Ballybricken in 1971, she auditioned for the band after the departure of its previous lead singer Niall Quinn.  Originally named The Cranberry Saw Us, the band – who also featured guitarist Noel Hogan, his bassist brother Mike Hogan and drummer Fergal Lawlor – shortened their name to The Cranberries and made their mark during the early 1990s.
With female rock singers such as Sinead O'Connor and The Sundays' Harriet Wheeler having recently preceded the band onto global pop charts, The Cranberries were well placed to make an impact. O'Riordan's haunting, acrobatic vocals were an integral part of the band's DNA and after their debut album Everybody Else Is Doing It So Why Can't We? broke into the US Billboard Top 20, the band became a global rock sensation and one of the most successful bands of the '90s. They earned worldwide fame for hits including 'Zombie', 'Linger' and 'Dreams' and the next three of their albums, No Need to Argue, To The Faithful Departed and Bury the Hatchet all went on to chart inside the Top 20 of North America's prestigious Billboard 200.
The Cranberries went on to sell over 40 million records worldwide, but they took a hiatus in 2003, during which time O'Riordan released two solo albums, Are You Listening? in 2007 and August 2009's No Baggage. In 2004, she appeared with the Italian artist Zucchero on the album Zu & Co., with the song 'Pure Love'. The album also featured other artists such as Sting, Sheryl Crow, Luciano Pavarotti, Miles Davis, John Lee Hooker, Macy Gray and Eric Clapton. O'Riordan also began recording new material with JETLAG, a collaboration between Andy Rourke of The Smiths and Ole Koretsky, in April 2014. They then formed a trio under the name D.A.R.K. Their first album, Science Agrees, was released in September 2016
The Cranberries reformed in 2009. In 2017, the group cancelled their European and US tours due to illness after O'Riordan cited back issues.  In April 2017, The Cranberries released their most recent album Something Else, featuring acoustic versions of their hits recorded with the Limerick-based Irish Chamber Orchestra's string quartet, along with three new songs.   In November 2017, she also recorded the theme song for the animated short film, Angela's Christmas which was broadcast on Irish TV's RTE 1 on Christmas Eve.
Tributes to Dolores O'Riordan have been pouring in.  Irish Taoiseach Leo Varadkar said: "As the female lead singer of a hugely successful rock band, she blazed a trail and might just have been Limerick's greatest ever rock star. RIP."
RTE radio presenter Dave Fanning said: "When she was at the top, The Cranberries star shone very brightly, not for a long time but for a very powerful time."
Duran Duran, who were managed by O'Riordan's ex-husband Don Burton, said: "We are crushed to hear the news about the passing of Dolores O'Riordan."
Irish singer Hozier described her voice as "unforgettable" and said "it threw into question what a voice could sound like in that context of rock. I'd never heard somebody use their instrument in that way."
Dave Davies of The Kinks wrote: "I am really shocked that Dolores has passed so suddenly. I was talking to her a couple of weeks before Christmas and she seemed happy and well.  We even spoke about writing some songs together."
Explore Our The Cranberries Artist Page. 
Format:
UK English