"We Were Young And Fearless": Fergal Lawler On The Cranberries' 'No Need To Argue'
With an expansive reissue on the way, Cranberries drummer Fergal Lawler reflects on the band's breakthrough debut, 'No Need To Argue.'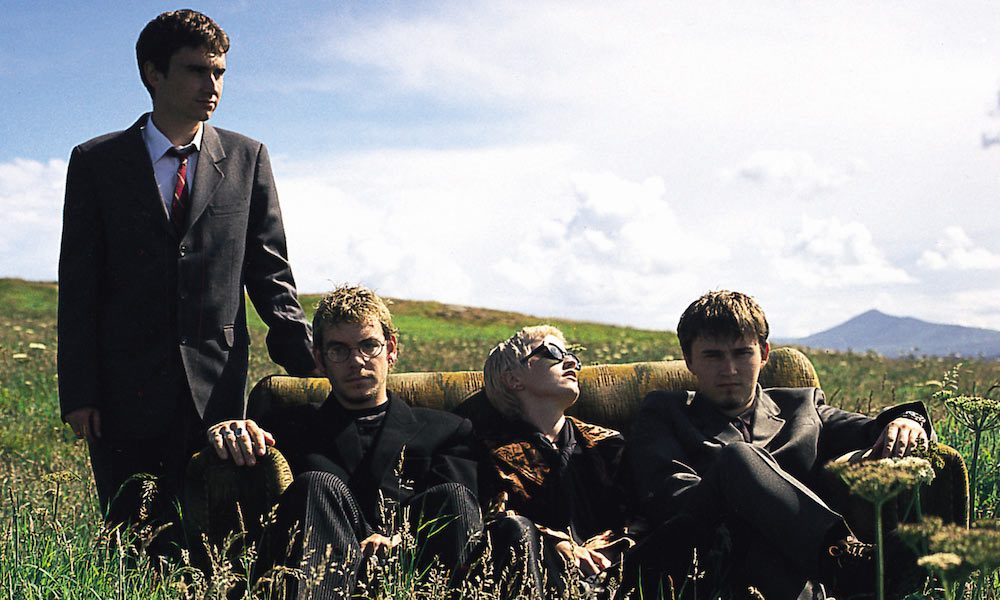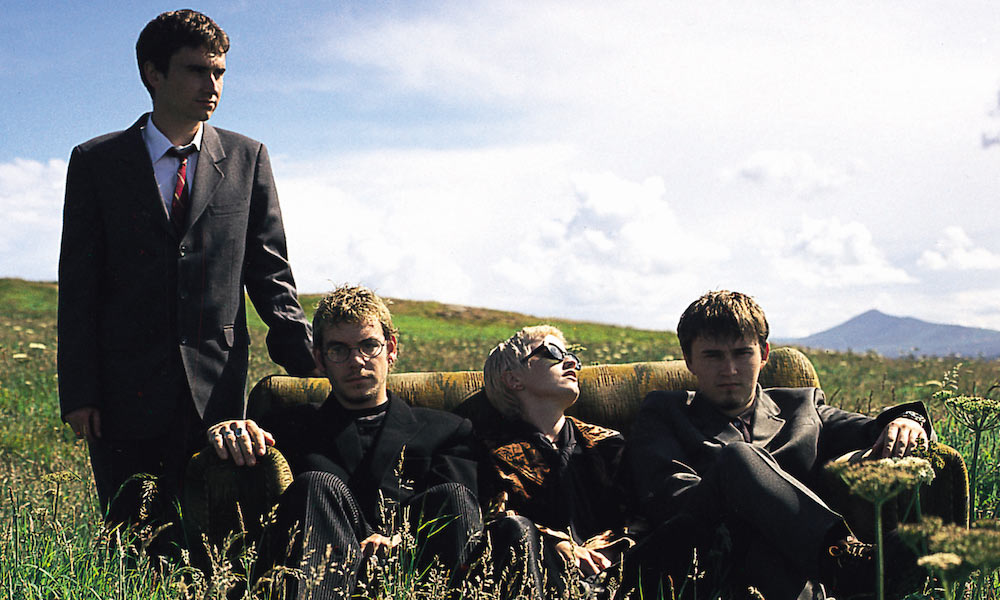 It's often said bands have years to write the songs for their first album, but just months for their second, with the pressures of touring to writers' block usually accounting for sophomore releases of varying quality. However, "difficult second album" syndrome completely bypassed The Cranberries, who followed their breakthrough debut, Everybody Else Is Doing It, So Why Can't We? with No Need To Argue: a record which went on to sell over 17 million copies worldwide.
First released by Island Records on October 3, 1994 – and now celebrating its 25th anniversary with expanded CD and vinyl editions featuring a tranche of previously unreleased live tracks, demos, and rarities – No Need To Argue was conceived during breaks in the Irish indie outfit's punishing touring schedule. Yet while the intensity would have crippled most bands, The Cranberries thrived on it.
Listen to No Need To Argue on Apple Music and Spotify.
"We didn't feel any pressure to deliver at the time," drummer Fergal Lawler tells uDiscover Music. "We were young and fearless and still on a high from the success of the first album. We'd been writing consistently on tour, so most of the songs had fallen into place as we'd played them live before we came to record. We were in good shape before we even started the album sessions."
Among the expanded No Need To Argue's extras are a bunch of initial demos recorded with producer Stephen Street at the Magic Shop in New York. Featuring confident, fully-formed versions of future album highlights "Empty," "Ridiculous Thoughts," and "Everything I Said," these early recordings show The Cranberries were working up something special. Fergal Lawler is quick to praise their producer's role in helping them realize it.
"I've seen documentaries about other bands where they recount what the atmosphere was like in the studio and the producer always seems to be loud and berating the band, but Stephen [Street] doesn't work like that," he says.
"Stephen's really positive and he gets the best out of you by encouraging you…almost subliminally sometimes, he's so subtle. He's a 'less is more' kinda guy and he understood we needed space in our songs. That's where the magic happens in our music and he captured that more accurately than anyone else could have."
Lawler also confirms that The Cranberries' relentless touring meant they gained a lot of experience by this stage. It ensured they could step up to the plate when it came to writing No Need To Argue's best songs, not least their soon-to-be signature hit, "Zombie."
The Cranberries - Zombie (Official Music Video)
Incensed by the senseless deaths of two young boys, Jonathan Ball and Tim Parry, innocent victims of the IRA's bombing of the northern English town, Warrington, during 1993, singer Dolores O' Riordan sketched the song out and had a firm idea of how it should sound when she brought it into The Cranberries' rehearsal room.
"She was adamant how she wanted more distortion pedals on the guitars and for me to hit the drums harder than usual," Lawler says. "But she was absolutely right, because 'Zombie' was such an angry song. We'd been playing it live for a year before we went in to record No Need To Argue – if I recall rightly we were doing it on our first European tour with The Hothouse Flowers after Everybody Else Is Doing It came out. The audience reaction to it was incredible every night."
Fearing the song's content was too political during the pre-Peace Process era in Northern Ireland, both Island Records and the band's management took some persuading that "Zombie" should be No Need To Argue's trailer single. Yet The Cranberries were vindicated when the song topped the charts in no less than 10 countries and went to No. 1 on Billboard's Alternative Airplay chart.
The song has since taken on a life of its own due to its remarkable video. Directed by Samuel Beyer – also renowned for his work on Nirvana's "Smells Like Teen Spirit" video – "Zombie" reached over one billion views on YouTube in April 2020, becoming the first female-led song, first song by an Irish artist, and only the sixth song from the 20th Century to reach this milestone.
"Sam had absolutely no fear," remembers Lawler. "He went off to Belfast with his crew at the height of the Northern Irish Troubles and shot footage in parts of the city he really should have stayed away from, but he just went for it anyway. We filmed our performance parts in Dublin and Dolores then flew to LA to do the bits where she's painted gold. Years later, it's still an amazing video."
The Cranberries - Daffodil Lament (Lyric Video)
Spurred on by the success of "Zombie," No Need To Argue went on to enjoy stratospheric success, peaking at No.2 in the UK and No.6 on the Billboard 200. Of its total 17 million sales, North America alone accounted for 7 million. Not a bad result for an album which could never be pigeonholed with the day's prevailing trends (grunge in the US, Britpop in the UK) and still occupies its own space today. In retrospect, it's because The Cranberries eschewed contemporary fads and concentrated on writing songs full of emotional heft.
"Probably because of 'Zombie,' people tend to think it's a lot harder sounding, but sonically I think it's more a logical extension of Everybody Else Is Doing It, So Why Can't We?" Lawler contends.
"I actually love some of the slower songs, like 'Disappointment' and 'Ode To My Family,' both of which are just beautiful. Dolores' vocals are just incredible on them. She was so distinctive and the album just flows so well. It was a rollercoaster ride for the band when we made those first two albums, but I'm proud they've aged so well."
No Need To Argue is out on November 13. Scroll down to read the full tracklist and pre-ordered it here.
Disc 1 (Original Album)
Side A
1. Ode To My Family
2. I Can't Be With You
3. Twenty One
4. Zombie
Side B
1. Empty
2. Everything I Said
3. The Icicle Melts
4. Disappointment
5. Ridiculous Thoughts
Disc 2 (Original Album + Bonus Tracks)
Side A
1. Dreaming My Dreams
2. Yeats' Grave
3. Daffodil Lament
4. No Need To Argue
Side B
1. Yesterday's Gone
2. Away
3. I Don't Need
4. So Cold In Ireland
5. (They Long To Be) Close To You