'It Was The Perfect Time And Place': Noel Hogan On The Cranberries' Enduring Debut Album
Guitarist and Cranberries co-founder Noel Hogan talks about meeting Dolores O'Riordan, conquering the US, and more.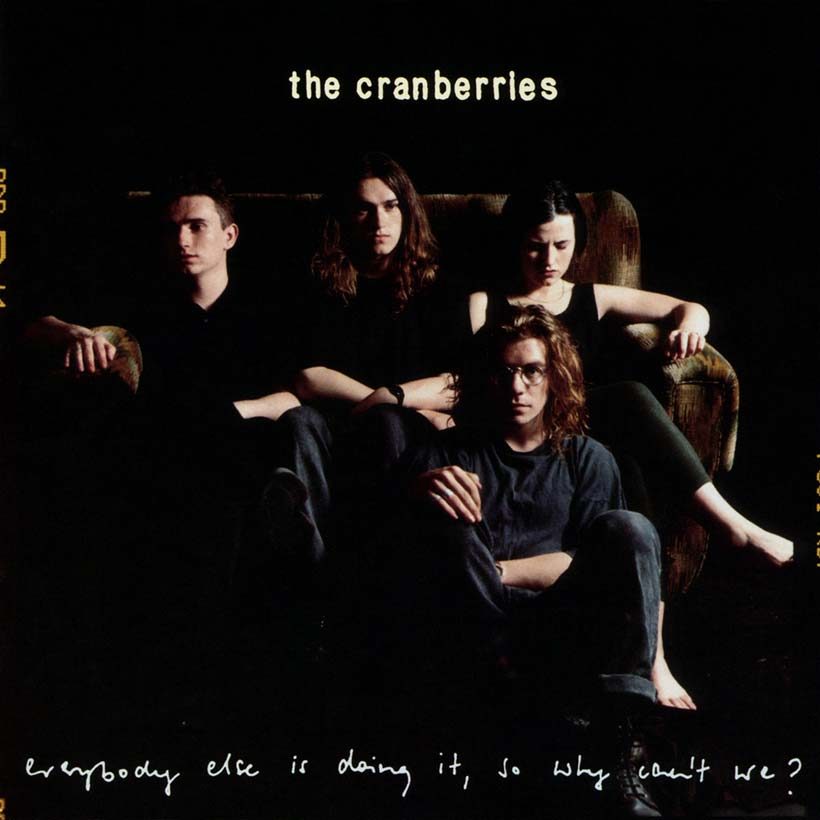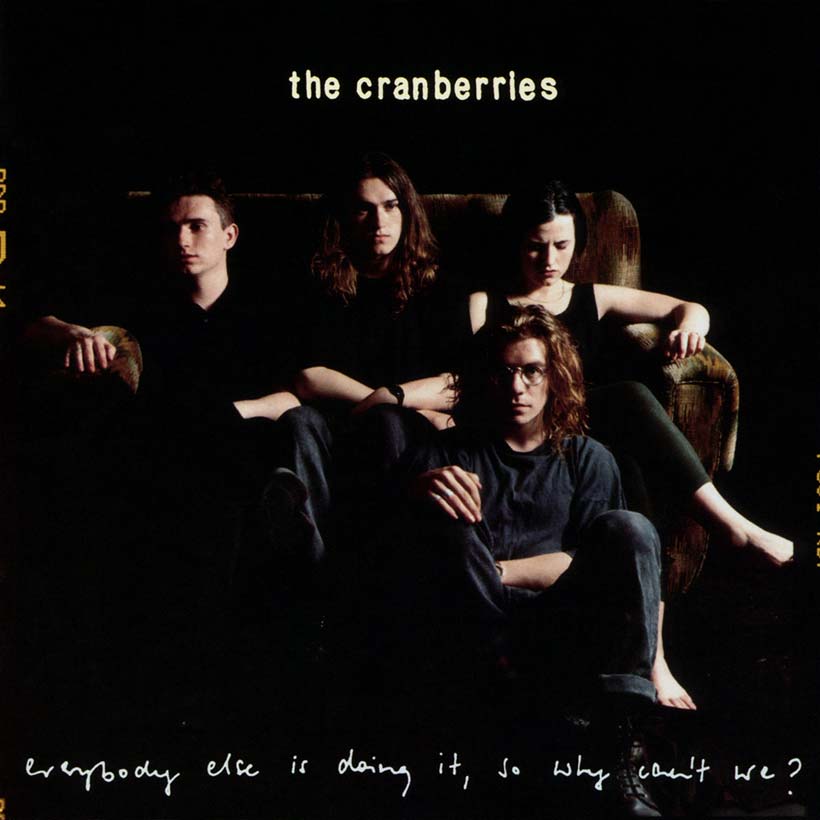 When The Cranberries' debut album, Everybody Else Is Doing It, So Why Can't We?, turned 25, in March 2018, it should have been a joyous occasion for all concerned. However, after the tragic death of vocalist Dolores O'Riordan, on January 15, the mooted anniversary edition of their landmark record was put on hold while the band mourned the sudden and unexpected loss of their friend. Eventually, though, The Cranberries' instrumental trio – guitarist Noel Hogan, his bassist brother Mike and drummer Fergal Lawlor – made the unanimous decision to press ahead with the reissue of Everybody Else Is Doing It, So Why Can't We?.
Listen to the super deluxe edition of Everybody Else Is Doing It, So Why Can't We? now.
Founding member Noel Hogan was Dolores O'Riordan's songwriting partner in The Cranberries and, as he told us in an exclusive interview, their debut album still "just sounds like a great collection of songs." Yet, as he goes on to reveal, when the young Irish teenagers began learning their craft in Limerick, the idea that they could possibly experience mainstream success was beyond their comprehension.
"This was around the time of The Joshua Tree, and U2 were just massive," Hogan says. "If you thought Irish rock music, you thought U2, but that was way out of our reach. Coming from a small town in the south of Ireland, we thought no further than forming a band and playing a local club in front of a few friends if ever we got good enough. Really, we would have been content with that."
As Hogan freely admits, he started the band with his brother and long-time school friend Lawlor "without even knowing a chord." Yet the trio were galvanized by punk's DIY ethic and their collective love of classic English indie-pop acts such as The Cure and Echo & The Bunnymen. This led to The Cranberries' initial line-up: a much quirkier affair known as The Cranberry Saw Us featuring the Hogans, Lawlor and local singer-songwriter Niall Quinn. The latter's tenure was brief, but he later introduced the band to Dolores O'Riordan: a friend of Quinn's girlfriend's sister and also a budding local singer-songwriter.
"That day changed our lives"
"We played a few songs for her, then she sang Sinead O'Connor's 'Troy' and a couple of songs she'd written, and it was obvious she could sing, so that was it – she was in," Noel Hogan says, recalling the classic line-up's embryonic first rehearsal.
"I gave her a cassette with the music for 'Linger' on it," he adds, "and a few days later, Dolores brought it back with all the words and the song that we now all know. That was the first song we wrote together. At the time, it was just another song and another day, but years later I realize how much that day changed our lives."
The Cranberries - Linger (Official Music Video)
Having found the final piece of their puzzle with O'Riordan, The Cranberries sporadically performed low-key local gigs and began looking for a deal when they had a set of songs in place. Hogan, for one, was determined the band would bypass the small and insular Irish club circuit and send their first demo direct to London.
Remarkably, the tape immediately received a positive response from Rough Trade's Geoff Travis (later to become their manager). While they didn't sign to Travis' label, the enthusiastic response later set off a bidding war in London, with numerous major labels keen to sign the band.
Noel Hogan elaborates: "Island were actually the last label to show an interest, but their A&R guy, Denny Cordell, was just completely different to the others. He was an English guy based in New York. He'd produced [Procol Harum's] 'A Whiter Shade Of Pale,' he knew [Island boss] Chris Blackwell and the whole business inside out, but he was realistic too. Unlike the other labels, he didn't promise us the world. We just had a feeling about him and, thankfully, we were right. He died early, sadly, but he always believed in us and if it wasn't for Denny, we'd never have taken off."
"The perfect time and place"
After the initial album sessions at The Cranberries' demo studio in Limerick failed to work out, the band asked Island if they could work with Stephen Street. As his CV included engineering and production credits with The Smiths and on Morrissey's Viva Hate solo album, O'Riordan and company were big fans, but they felt they were chancing their arm when they suggested hooking up with the much in-demand producer.
As it turned out, Street had already seen The Cranberries play at London's Marquee and immediately saw their potential. After an initial trial session which pleased all concerned, the producer – whose credits also include Blur and Kaiser Chiefs – signed up to man the console for the Everybody Else Is Doing It… sessions.
"We more or less knew what we wanted, but not quite how to get it, and that's where Stephen comes in," Hogan reveals. "He doesn't completely change what you have, but he always wants to explore your ideas – he's great at fine-tuning your music and keeping you focused. You look forward going to the studio every day with Stephen and I think that's why we've spent 30 years working with him. We've the greatest respect for him."
Noel Hogan remembers Everybody Else Is Doing It… as "the perfect time and place for us," and that everything slotted into place for them artistically. Yet, while the band felt they had a great debut under their belt, the initial response to the album was lukewarm.
Fearing that their time had come and gone, the band set off on tour, accepting a mismatched opening slot for The Hothouse Flowers. However, while they slogged around half-empty European concert halls, Noel Hogan and company were completely oblivious to what was happening across the Atlantic.
"We were about a month into the European tour and we get a call out of the blue, requesting we come to the States," he remembers. "Denny Cordell had been working on [the album's] first single, 'Linger,' in New York and it had become a hit on college radio, where it had gone to No.8. Suddenly, from thinking we were about to get dropped by Island, we went to play our first American gig in Denver, Colorado, opening for The The. We went onstage and everyone knew the songs and the place just went mental.
"Overnight, it literally went from us thinking our career was dead to this – and from then on, it went from strength to strength. MTV picked up on 'Linger' and put it on heavy rotation and off we went."
"Songs I honestly feel have stood the test of time"
With a buzz building around the band, Everybody Else Is Doing It, So Why Can't We? went on to enjoy a remarkable second life in the UK and Europe. Underlining the quality of Dolores O'Riordan's haunting, ethereal vocals, and the band's sophisticated melodicism, the album's signature tracks, "Linger" and "Dreams," both cracked the UK Top 30, with the album itself topping the British charts in the summer of 1994 and moving over six million copies worldwide.
The Cranberries - Dreams (Dir: Peter Scammell) (Official Music Video)
On its own, the newly-remastered Everybody Else Is Doing Is, So Why Can't We? reminds us why its reputation as one of the key alt-rock albums of the 90s remains gloriously intact, but its new edition also offers a wealth of rare and previously unreleased material that paints a bigger picture.
Early demo recordings reveal how The Cranberries often reworked and honed their songs' arrangements, while their radio sessions for the BBC's John Peel and Irish DJ Dave Fanning are joined by valuable rarities including the eerie, Irish-language "Íosa" and the first-ever demo recording of "Dreams": the latter mastered from a cassette Noel Hogan came upon in his garage completely by accident.
"I hadn't listened to the album front to back in 20 years, so when I heard the remastered version at Abbey Road in February, I was genuinely shocked by how good it sounded," Noel Hogan confesses. "It was only about a month after Dolores' death, so hearing her voice was emotional, obviously, but even so, I was really surprised and delighted that four young kids from Limerick could produce an album with songs I honestly feel have stood the test of time."
This feature was first published in late 2018. We are re-publishing it today in celebration of the March 1, 1993, release of the album. The 25th-anniversary edition of Everybody Else Is Doing It, So Why Can't We? is out now.