Maroon 5
The Los Angeles pop rock band fronted by Adam Levine has recorded astoundingly successful albums like Songs For Jane and V as well as singles like 'She Will Be Loved,' 'This Love,' and 'Animals.'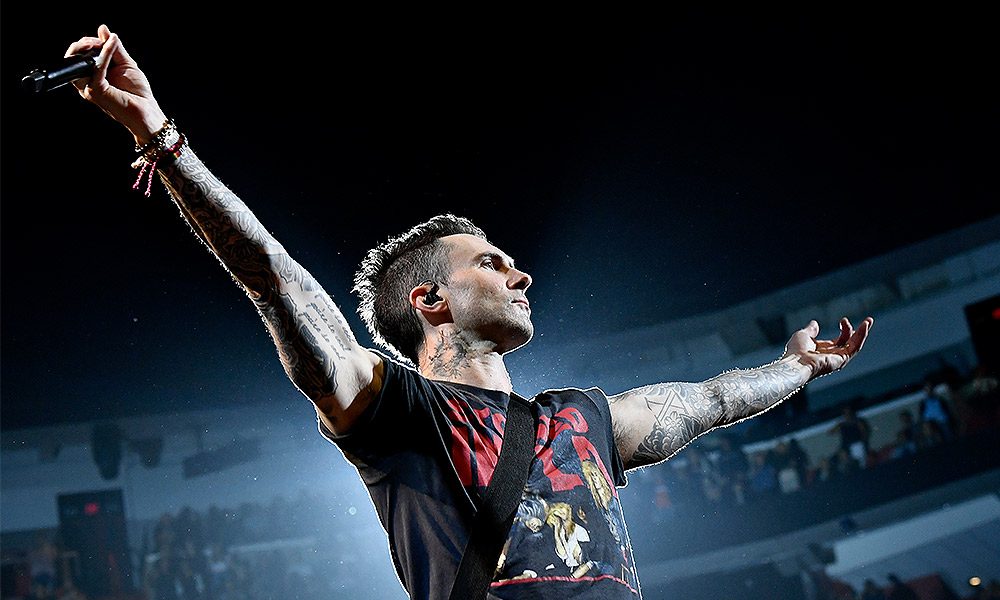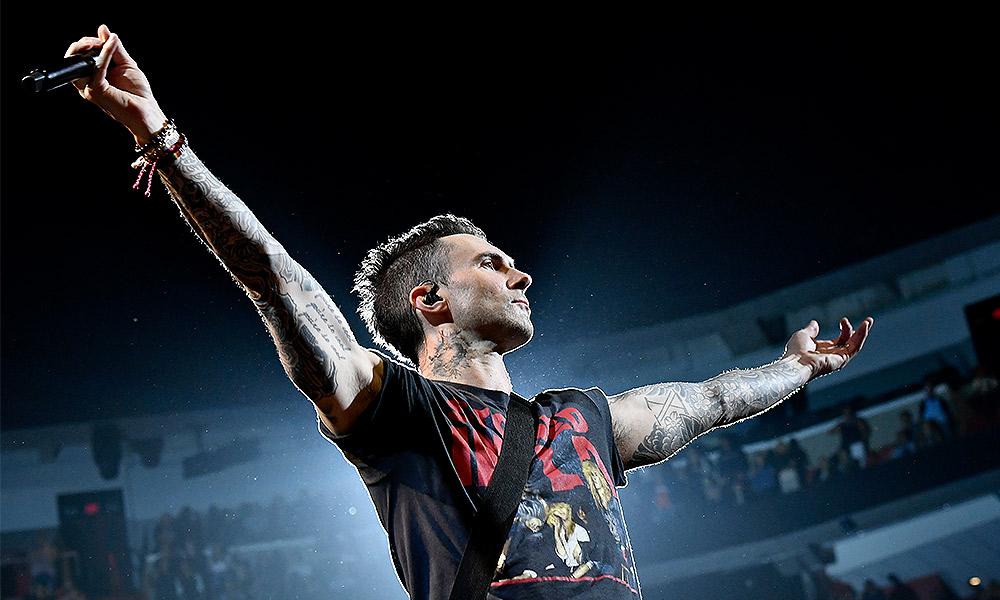 The Los Angelino pop-rock group Maroon 5 are one of the new breed – a fifth-generation band for modern times who understand that music now is about cross-fertilisation and treating your influences with appropriate respect without being overawed by the greats of the past. Citing a diverse mix of classic acts from Talking Heads and Stevie Wonder to The Police and Queens Of The Stone Age, Maroon 5 are nevertheless a self-contained unit with an individual ear for melody and an eye for dynamic stage performance. Their style is based on minor key nuances with the bedrock of funk and heartfelt passion.
Definitely, a rare jewel in our crown we're delighted to recommend the epic albums from Songs About Jane to the recent V and an unbroken chain of magnificent single hits that have steadily gathered Platinum and Gold – we're talking about pop standards now like "Harder to Breathe" and the floor-filling "This Love", the party favourite "Makes Me Wonder" and the stone-cold triumphs of "Moves Like Jagger" and the up to date smashes "One More Night" and "Maps".
In the ten years since they formed in earnest Maroon 5 have sold over 27 million albums worldwide and 30 million-plus singles – a remarkable achievement in the digital download era. In 2013 they were the third most-played act on Top 40 Mainstream radio, thus cementing themselves as a band for all the people who still retain a strong independent streak with the credibility to keep fans delirious and critics appreciative. Backing all this up Maroon 5 also have three Grammy Awards and sundry Billboard Music and American Music Awards – though they may be prouder still of their 2005 Environmental Media Awards – they donated that year's tour profits to the Global Cool movement. Great guys, great musicians.
Their roots go back to mutual friendships at Brentwood High School in Los Angeles and the early formation of the group Kira's Flowers. Adam Levine and Jesse Carmichael united with Ryan Dusick and Micky Madden for beach party shindigs in Malibu before releasing the Britpop styled The Fourth Word, a fine enough affair that didn't sell. As the years rolled on it became apparent that frontman Levine needed a guitar foil and the gifted James Valentine quit his other band The Square once he heard the songs – this after the great John Mayer had been so impressed with the emergent Maroon 5 that he took them on his 2003 tour.
By now Songs About Jane was a sleeper hit but the singles "Harder to Breathe", "This Love" and "She Will Be Loved" were such huge successes that America woke up and discovered some new heroes. Working with producers Matt Wallace and Mark Endert the band were exposed to a lot of urban hip hop in New York that had a profound influence on their writing. The net result is a very tasty hybrid of white rock soul and funky pop with scorching melodies and impressive guitar crunch on top. The original is hard to beat but check out the 10th Anniversary Edition, which comes with a second CD of all the demos
Evidently, an act where quality and style triumph over shadow fashion consciousness Maroon 5's immediate appeal was so apparent that it felt like they'd been around for ages. Their accomplished EP 1.22.03, recorded live at the Hit Factory, NYC enhances that supposition as it contains two originals and two covers – The Beatles "If I Fell" and AC/DC's "Highway to Hell" – eclectic and fun. Similarly, Live – Friday the 13th, recorded at the Santa Barbara Bowl is another must-have CD and DVD that already sounds like a greatest hits.
The second album proper is It Won't Be Soon Before Long where drummer Ryan Dusick is credited as Musical Director. An even more ambitious project than the debut this album is a benchmark for modern production sound and contains the glittering hits "Makes Me Wonder", "Wake Up Call", "Won't Go Home Without You" and "If I Never See Your Face Again", the latter re-recorded with guest artist Rihanna.
At this time the Maroon men make a conscious decision to embrace mainstream values while bringing their subversive slant to proceedings. Small club dates and primetime TV shows were the order of the day as if to prove you can have the best of both worlds. Available in several formats it's well worth seeking out the Special Version for subtle and exciting changes of tonality and dynamics.
You can tell a band has struck pay dirt when even a set like The B-side Collection stalks the chart. This includes many of Levine's favourite tracks that were omitted from the parent discs. Of similar interest is Call And Response – The Remix Album, where Mark Ronson weaves his magic on "Wake Up Call" featuring Mary J. Blige and Pharrell Williams remixes "She Will Be Loved". With other hands-on production princes like Of Montreal, David Banner and Paul Oakenfold on board this is a firm favourite around here. Totally recommended.
Back to the source for Hands All Over (2010) with British console maestro Mutt Lange at the desk on a set of highly soulful but typical Maroon 5 magnificence. The obvious standout here is "Moves Like Jagger" featuring Christina Aguilera, one of those timeless cuts that take on a life of its own. In keeping with their status, the promotion for this album moved from A Victoria's Secret Fashion Show to the 54th Grammy Awards where Maroon 5 and Foster the People joined the Beach Boys to celebrate the surf gods' 50th Anniversary.
Jesse Carmichael's departure didn't stop fourth album Overexposed from doing the business. Gems like "Love Somebody" and "One More Night" seem to have given the group a quasi-Beatle-like eminence and early in 2014 they repeated their Beach Boys episode by taking part in The Night that Changed America, marking the arrival of the Fabs in the USA: here they played "All My Loving" and "Ticket to Ride".
To the present and latest album V, wherein Carmichael returns to the fold and the accent is a return to the darker shadows of Songs About Jane. There are other shifts: Max Martin brings in a distinct Euro electropop mood with Levine's vocals amongst his finest to date. The key collaboration now is with Gwen Stefani on the moody "My Heart Is Open". If the atmospherics are memorable and easily appreciated that's a quality to be praised. Maroon 5's position in the pantheon is assured – their fame stretches from America to the Far East where they are revered. At the time of writing V has already hit the top of the US charts and becomes a fixture in the UK. Who knows what the future holds? Judging by the extras on the Deluxe edition – especially the Gregg 'New Radicals' Alexander and Danielle Brisebois penned "Lost Stars" the music is just going to get better and better. Watch this space, Marooners.
Words: Max Bell