Gwen Stefani
With or without No Doubt, Stefani has so far sold well over 30 million albums worldwide and her career shows little sign of running out of gas.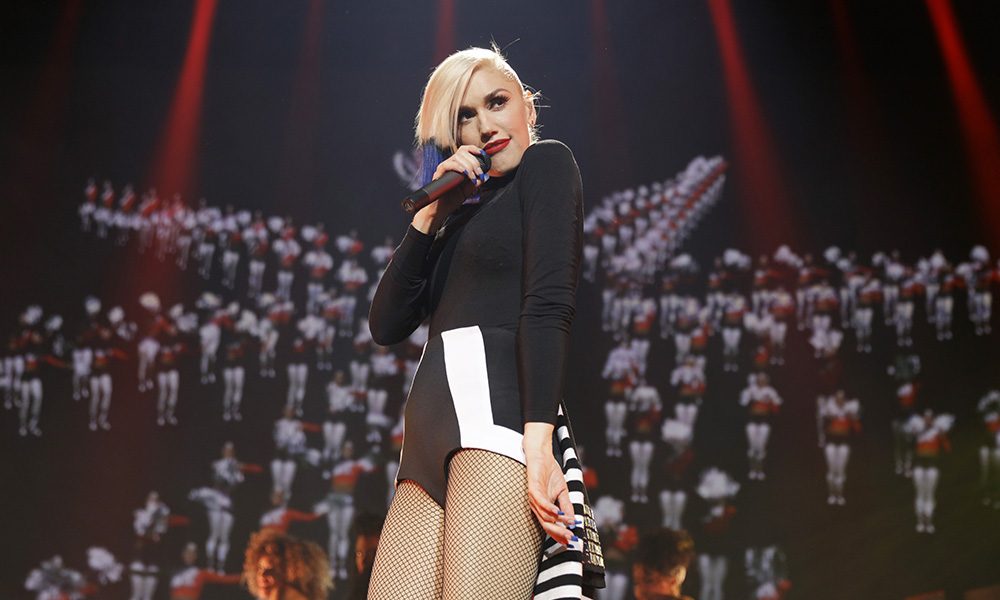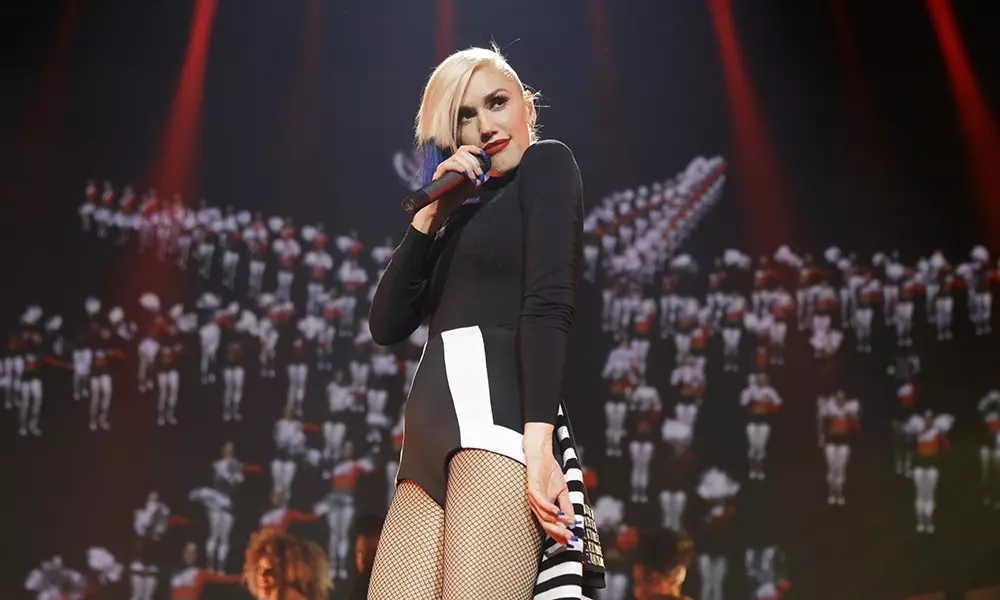 Ranked at No 13 on VH1's "100 Greatest Women In Music" list in 2012, Gwen Stefani has rarely been out of the spotlight since the multi-platinum success of her band No Doubt's third LP, Tragic Kingdom, in 1995. She's also won a succession of industry awards; debuted her clothing line, L.A.M.B., in 2003; and, shortly afterwards, embarked on a parallel solo career with the release of her critically acclaimed debut, Love.Angel.Music.Baby. in 2004.
With or without No Doubt, Stefani has so far sold well over 30 million albums worldwide and her career shows little sign of running out of gas. The acquisition of this stellar success, however, has taken guts, determination and an admirable work ethic – and in her early years, Stefani frequently had to make her own luck. Her career in music was never a given and, as a teenager, she worked regular jobs, including time spent at a Dairy Queen ice cream parlour and as a make-up girl at a department store in her home town of Fullerton, California.
Stefani graduated from high school in 1987 and began attending Fullerton College before transferring to California State University. By this time, her elder, keyboard-playing brother Eric had started the embryonic first line-up of No Doubt. Influenced primarily by Jerry Dammers' legendary 2-Tone imprint and its trailblazing releases by the likes of Madness and Dammers' own band, The Specials, Eric Stefani had intended to mould No Doubt into a ska-pop band and, by 1986, had already drafted in the 17-year-old Gwen as a backing vocalist.
The fledgeling band lived through several lean years and endured the premature death of original vocalist John Spence, in 1987. By '88, though, Gwen Stefani had taken over as lead vocalist and, over the next 18 months, No Doubt's classic line-up fell into place when bassist Tony Kanal, guitarist Tony Dumont and drummer Adrian Young all joined up full-time.
No Doubt built their reputation through old-fashioned grit and graft, playing all the essential LA venues, including Fender's Grand Ballroom, The Roxy, and The Whisky A Go-Go, and landing innumerable support slots with popular local acts including Fishbone, veteran ska-popsters The Untouchables and even a show in Long Beach with Red Hot Chili Peppers. Gwen Stefani's charismatic onstage presence, the band's ever-expanding set of infectious tunes, and their rabid live following inevitably brought No Doubt to the attention of the more vigilant record companies and, by 1990, they'd secured a deal with the newly established Universal Music affiliate label Interscope.
Stardom initially proved to be highly elusive. Though Interscope released the band's self-titled debut in 1992, No Doubt's bouncy, brass-enhanced ska-pop largely fell on deaf ears while grunge was in vogue. The album eventually clocked up a respectable 30,000 sales after the band toured throughout the US, but they eventually self-released their second LP, the punky, hard-edged The Beacon Street Collection early in 1995.
Against the odds, The Beacon Street Collection held its own in the marketplace, racking up 100,000 sales, its surprise success ensuring that Interscope financed No Doubt's third LP, Tragic Kingdom, released in October 1995. An evergreen collection of hooky, Blondie-esque pop with the band's trademark ska inflexions joined by tinges of everything from reggae to flamenco, it catapulted No Doubt into the big league, spawning seven hit singles, including the band's signature song 'Don't Speak', which stayed at the top of the Billboard Hot 100 chart for 16 weeks.
Tragic Kingdom eventually sold 10 million copies in the US alone (earning the band a diamond certification) and, worldwide, it shifted a further six million. Its success came at a price, however, as a disillusioned Eric Stefani quit the band just prior to the album's release, to work as an animator with the hit cartoon TV series The Simpsons. Sessions for the LP's eventual follow-up, 2000's darker and significantly less poppy Return Of Saturn, were protracted and, while the album did yield the US Top 40 hit 'Simple Kind Of Life', and the LP itself climbed to No.2 on the US Billboard 200, it only sold a relatively meagre 1.5 million copies in the US.
No Doubt's popularity again surged with the release of 2001's Rock Steady: a confident, upbeat affair taking in dub, Jamaican dancehall styles and jerky, Devo-esque keyboard textures. The album featured input from guests including ace Jamaican rhythm section Sly & Robbie and several renowned producers, among them Timbaland and The Cars' Ric Ocasek. Though an expensive project, the LP paid dividends for the band, spawning four hit singles in the US and eventually selling over three million copies worldwide.
Interscope then issued the self-explanatory The Singles 1992-2003 in November 2003. Featuring one freshly recorded track – an emotive cover of Talk Talk's 'It's My Life', which earned the band a Grammy nomination in 2004 – this hit-stuffed anthology was another solid commercial success, earning double-platinum certifications in the US and Canada.
No Doubt toured the US with blink-182 in the early summer of 2004, before going on hiatus while Stefani kick-started her solo career with November 2004's Love.Angel.Music.Baby. Though originally designed as a small-scale side project, the album became a full-blooded LP littered with superstar collaborators ranging from Linda Perry and Dr Dre to Nellee Hooper and even New Order on 'The Real Thing'.
Deliberately conceived as a record that drew upon the prevalent musical styles of the 80s, such as new wave, hip-hop and electro-pop, Stefani freely admitted that the albums bright, glitzy pop sound was influenced by her teen heroes such as Madonna, Cyndi Lauper, The Cure, Depeche Mode and Lisa Lisa & Cult Jam. Its 12 tracks, however, included a quartet of big-selling 45s. The first, the funky, electro-pop flavoured Katy Perry collaboration, 'What You Waiting For?', openly discussed Stefani's fear of embarking on a solo career, yet it climbed to No.47 on the US singles chart and went Top 10 in most other global territories. Second single, the Dr Dre-produced duet with rapper Eve, 'Rich Girl', made the UK and US Top 10s, while 'Hollaback Girl' became Stefani's first US chart-topping single, and fourth single release, 'Cool', again went Top 20 on both sides of the Atlantic.
Love.Angel.Music.Baby. was both warmly received by the critics and a runaway commercial success, selling 309,000 copies in its first week and debuting at No.7 on America's Billboard 200. It eventually went multi-platinum in the US and repeated this feat in the UK, Australia and Canada, prior to earning Stefani no less than five nominations at the 2006 Grammy Awards.
Stefani promoted the LP with the lengthy, 42-date Harajuku Lovers tour, which kicked off on 16 October 2005. The tour included several high-profile support acts – hip-hop outfit The Black Eyed Peas, rapper MIA and singer-songwriter Ciara – and it also spawned the long-form in-concert DVD, Harajuku Lovers Live: issued by Interscope in December 2006 to coincide with the release of Stefani's second solo LP, The Sweet Escape.
After the release of L.A.M.B., Stefani had diversified into film, making her acting debut playing Jean Harlow in director Martin Scorsese's 2004 movie The Aviator. She originally had no intention of making a second solo LP, but several unreleased tracks from the L.A.M.B. sessions were sitting in the can and – after some persuasion from 'Hollaback Girl' co-writer Pharrell Williams – Stefani recorded a bunch of new songs in Miami during 2005, two of which, 'Wind It Up' and 'Orange County Girl', received live premieres during her Harajuku Lovers tour.
The resulting album, The Sweet Escape, again found Stefani collaborating with an eclectic mix of contemporary artists, including Tim Rice-Oxley from English pop trio Keane, The Neptunes, and American rapper Aliaune 'Akon' Thiam. Arguably more contemporary and club-friendly than L.A.M.B., The Sweet Escape was nonetheless diverse; ranging from the Pharrell Williams-assisted 'Wind It Up' (which featured yodelling and interpolations from Rodgers & Hammerstein's 'The Lonely Goatherd') to 'Now That You Got It' – a reggae-flavoured track with hip-hop beats and a staccato piano figure – and the ballad '4 In The Morning', co-written with Stefani's No Doubt bandmate Tony Kanal.
Though it didn't quite replicate the stratospheric success of L.A.M.B., The Sweet Escape again made its presence felt in the charts. It debuted at No.3 on the US Billboard 200, selling 243,000 copies in its first week. It eventually went on to garner platinum certifications in the US and UK and went double-platinum in Australia and Canada. Stefani also embarked on a world tour to promote the album during 1997, playing over 80 concerts. At one of her domestic shows in Irvine, California, she was joined by her No Doubt bandmates and performed five of their hits, including their cover of Talk Talk's 'It's My Life.'
No Doubt had remained on hiatus while Stefani worked her solo career but, during 2008, the group began writing new songs, before touring the US in the summer of 2010 and recording an all-new LP's worth of material during 2011. The album, Push And Shove, finally saw the light of day in September 2012 and, while it was greeted with mixed reviews, it was a mature and satisfying record with a clutch of infectious tunes such as 'Gravity', the Caribbean-flavoured first single 'Settle Down', and 'Looking Hot': a pounding, synth-driven number sporting a tongue-in-cheek lyric wherein the now 40-something Stefani pondered how much longer she could get away with wearing skin-tight clothes.
Push And Shove performed well commercially, debuting at an impressive No.3 on the US Billboard 200 and selling 115, 000 copies in its week of release. It also charted highly in the UK, where it debuted at No.16 and made the Top 10 in both Canada and Australia.
No Doubt again went on hiatus following Push And Shove but, in September 2014, Stefani told MTV News that she was working on a new solo LP, a No Doubt LP and collaborating with Pharrell Williams. Later the same year, Stefani duly released two new singles: the reggae-tinged, mid-tempo pop number 'Baby Don't Lie' (co-written with OneRepublic's Ryan Tedder) and a hip-hop track, 'Spark The Fire', culled from her studio sessions with Williams.
'Spark The Fire' has also been mooted as the title of Stefani's long-awaited third studio album, but, at the time of writing, this remains unconfirmed. Stefani's brand new single, 'Used To Love You', however, was released through Interscope in October 2015 and is being trailed as the first official taster from her forthcoming LP. An impressive return to the fray, it's a defiant, emotionally scarred ballad featuring one of Stefani's most passionate vocals to date, while its quality suggests she'll continue to cast a long shadow over the global pop scene for the foreseeable future.
Tim Peacock
Format:
UK English