'Return Of Saturn': How No Doubt Eclipsed Everything That Came Before
Five years after the chart-smashing 'Tragic Kingdom' album, 'Return Of Saturn' saw No Doubt consolidate their past to chart a bolder future.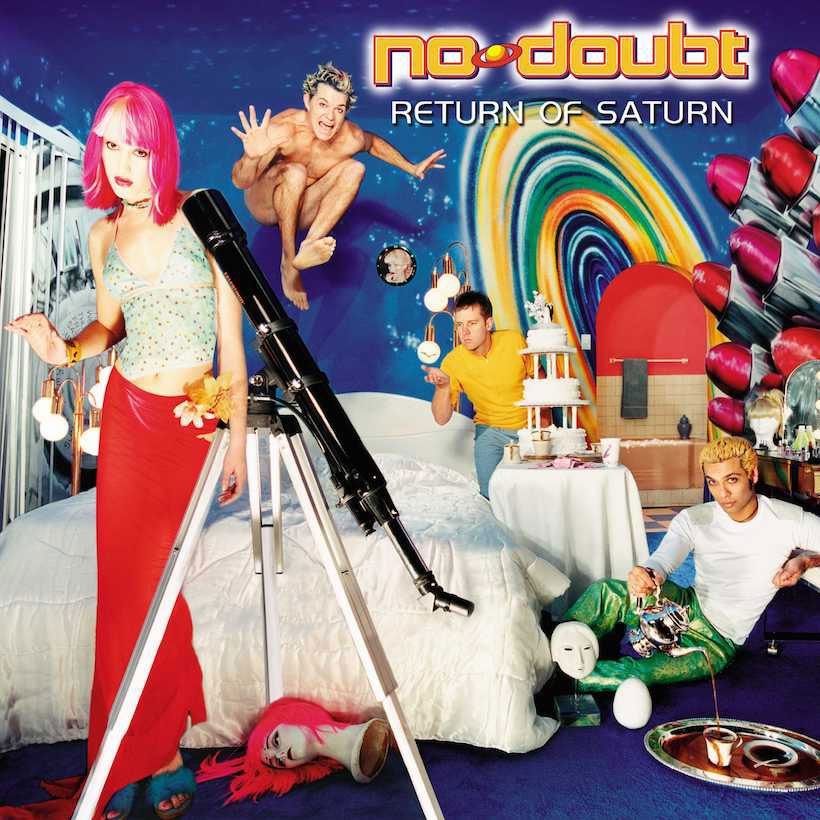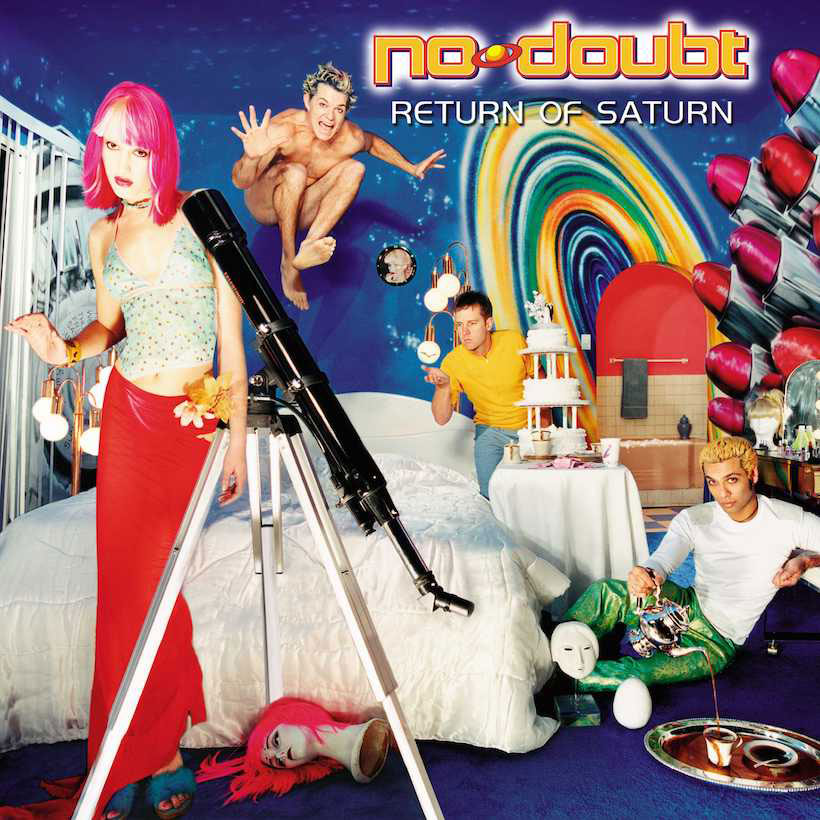 Before astrology became the default hobby for anxiety-ridden youth, Gwen Stefani used as it as a conduit for channeling her emotional and existential crises. A celestial coming-of-age of sorts, a "Saturn return" refers to the time when the planet completes its 29-year orbit, returning to the same position as it was at the time of your birth. As Stefani and No Doubt were entering a new phase of their lives, Return Of Saturn saw the band reconciling with their past in order to chart a bolder future.
Listen to Return of Saturn on Apple Music and Spotify.
The new It Girl of rock
Following the wild success of Tragic Kingdom and touring non-stop for two years, the band felt creatively spent. The diamond-selling Tragic Kingdom had turned a spunky surf-core punk band from Orange Country into MTV royalty, with Gwen as the new It Girl of rock. If No Doubt could revive poppy new wave during the height of grunge, imagine what they could do during the peak of teeny-bopper pop?
Five years is an eternity in pop music, even before the deluge of new releases facilitated by the streaming era. No Doubt initially jumped back into the studio after touring wrapped, looking to recapture the magic of Tragic Kingdom with producer Matthew Wilder, but the chemistry just wasn't there.
Returning to their new wave roots
The group would spend the next two years writing, recording, rewriting, and starting over. "A lot of the stuff we were doing sounded like a caricature of ourselves," Stefani told The Los Angeles Times in 1999.
After a series of false starts with Wilder and other producers, the band opted for a one-off session with former Talking Head guitarist Jerry Harrison and ended up cutting the track "New" on the fly. With its chilly keyboards and Devo-inspired guitar riffs, "New" set the tone for Return Of Saturn, seeing No Doubt return to their new wave roots before 2-Tone took the wheel.
The band finally settled on producer Glen Ballard to oversee the new album – a surprising choice, with Ballard's credits leaning heavily on R&B and Adult Contemporary fare like Aretha Franklin, Chaka Khan, Sheena Easton, and Wilson Phillips. But Ballard knew how to polish raw, confessional rock into gold, as he had with Alanis Morissette's Jagged Little Pill.
An incubation period
Released on April 11, 2000, the two-year incubation period for Return Of Saturn paid off, as No Doubt returned with a tightly crafted concept album that refuses to be pigeonholed. As the album veers from punk to new wave, reggae to jangly 90s pop, it handles each shift with ease; Stefani forges ahead on every song, as the tight band of brothers supplies the heat behind her.
Ballard may have smoothed out some of their edges, but the group's spunk remains. Stefani plays the vengeful ex-lover in album opener "Ex-Girlfriend," spitting vitriol the one moment and licking her wounds the next: "And you know it makes me sick to be on that list/But I should have thought of that before we kissed."
With its tricky verses and wild shifts, the song was an unlikely single, but its singalong chorus and buzzing guitars offered one of the few shots of adrenaline on the new album.
Internal conflict
Return Of Saturn also allowed Stefani to represent all her selves: the ska-worshipping pop-punk ("Bathwater") the Italian-American traditionalist ("Simple Kind Of Life") and the insecure pop star ("Magic's In The Makeup"). Stefani also eschews her usual vocal theatrics on the album ("Bathwater" being the intentional exception), giving earnest performances that matched the vulnerability of the material.
For all the onstage push-ups and shocking pink hair, Stefani has never shied away from the kind of nagging insecurity that plagues her. But self-awareness was in short supply in mainstream pop in 2000. Return Of Saturn may have been the result of Stefani reading too much Sylvia Plath and hurtling towards 30, but who among us has come out on the other side with a Billboard-topping album to show for it?
On the album's centerpiece, "Simple Kind Of Life," Stefani wrestles with the conflicting desires of starting a family and being an independent artist. "Now all those simple things are simply too complicated for my life," she sings over the swelling ballad. Her personal admissions are painfully intimate as she confesses that "sometimes I wish for a mistake."
But this kind of navel-gazing lyricism by a late 20-something woman was not celebrated by all. Some critics wrote Return Of Saturn off as the work of someone reversing years of feminism, not recognizing that simply addressing these themes in pop music could be an act of transgression on its own.
No Doubt - Simple Kind Of Life
All killer, no filler
Stefani's vocal versatility is matched by the band's tight instrumental performances: bassist Tony Kanal and drummer Adrian Young provide the horsepower while guitarist Tom Dumont (the band's real ace in the hole) sharpens his guitar on every track. Their synchronicity is never more apparent than on the clamoring "Six Feet Under" or the attacking "New."
While Tragic Kingdom was top-heavy with hits, Return To Saturn is all killer, no filler. Even the unassuming midtempo ballads have surprises. A slow burn in the beginning, "Too Late" builds to a dramatic crescendo complete with horns and chugging guitars.
Debuting at No.2 on the Billboard 200, Return Of Saturn may have found No Doubt growing up, but their radical honesty and melodic popcraft convinced us that one more spin around the sun wouldn't be so bad.