The Timeless Appeal Of Maroon 5's 'It Won't Be Soon Before Long'
Restlessly innovative, Maroon 5 released 'It Won't Be Soon Before Long,' kick-starting their crossover assault on the pop and dance worlds.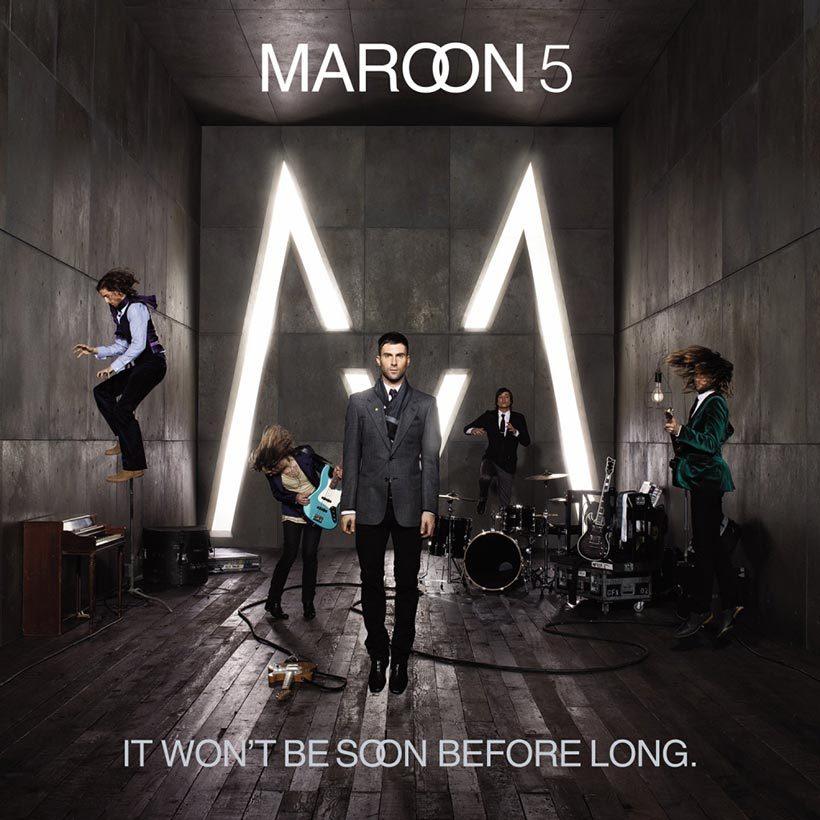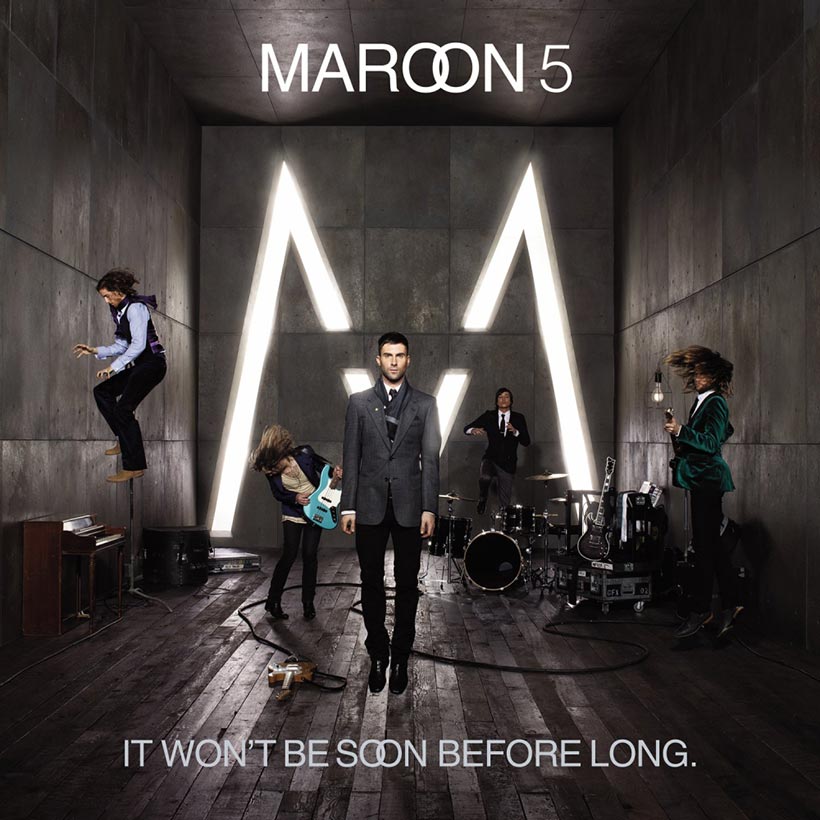 Following up a hit debut album is the toughest challenge in the business. That Maroon 5 smashed their second set, It Won't Be Soon Before Long, out the park with a collection that truly established them as premier-league players is testament to the steely focus that characterized its construction.
Recorded across eight months throughout 2006, some of the songs on It Won't Be Soon Before Long, including the lead single, had been started years before, and the band was committed to an intense editing process to make sure their new material was up to scratch. After pausing studio sessions to allow the songs to ferment for a period, the band regrouped at their Californian studios to reshape what they liked and abandon what wasn't working.
Listen to It Won't Be Soon Before Long now.
"Makes Me Wonder," which would be released as the album's first single, was a track the band's label had loved, but there was a sense it still wasn't right. Reworking a chord sequence, finishing some additional writing, and, of course, overlaying the track with its lush throwback funk production secured its early status as the song that would establish the whole tone for the new album.
When the track was released to radio, in March 2007, it quickly caught light and went into heavy rotation. That support saw it shoot up the Billboard Hot 100 with a record-breaking leap from No.64 to the top of the charts a few weeks later. Adult contemporary stations loved the song too, but "Makes Me Wonder" crucially also cut it on the dancefloor and would go on to top the club listings.
Maroon 5 - Makes Me Wonder (Official Music Video)
With Maroon 5's first Billboard Hot 100 chart-topper under their belt, the band then went out on a six-date mini-tour across the US, with adjacent promotional appearances making sure fans worldwide could enjoy the exposure. Some events saw different performances of "Makes Me Wonder," where the track's dual narrative about political disenchantment and the more traditional lyrical frustrations of romance was cleaned up for more sensitive crowds.
Frontman Adam Levine would describe It Won't Be Soon Before Now as "upbeat, aggressive and pounding," and it's clear the task of following the enormously successful Songs About Jane weighed heavy on the band. "You build this up as this big thing," he said. "You can't ignore that pressure, but you have to train yourself to write something that's still sincere." Drawing on the inspiration of classic artists such as Prince, the new album's retro vibe was entirely deliberate, bolstered by the group's nod to the dancefloor.
Levine would have a hand in writing all the record's 12 songs, with sole credits on five of the cuts. Drummer Ryan Dusick had quit the band after injuries sustained during the punishing schedule for Songs About Jane had made it impossible for him to carry on, but the band's tight-knit dynamic still saw him credited as musical director on It Won't Be Soon Before Long. Matt Flynn had been drafted in to replace Dusick, and he lent an assured confidence to Maroon 5's sound, making the evolving soul and funk influence seem comfortable and seamless. This was a band that actually got on – and it showed.
With "Makes Me Wonder" playing regularly on radio, and music television still screening its sexy air-travel inspired video, attention turned to the release of the parent album on May 16, 2007. Bonus tracks were assembled for regional editions, but the record needed little support and reached No.1 in the key UK and US markets, with strong showings elsewhere around the world.
Maroon 5 - Wake Up Call (Official Music Video)
"Wake Up Call" was picked as the album's provocative second single, with the track's dramatic themes played up campily in a high-production video that teased but never crossed the tricky line of good taste. There's no doubt the song helped generate good press, but following up the enormous success of "Makes Me Wonder" was no simple task. Still, decent radio support saw it sell solidly over time; rapper Eve and soul diva Mary J Blige collaborated on performances of the track (with the latter added to a 2008 reissue of the album in some markets); and the song was used in the computer game Rock Band. "Won't Go Home Without You," issued as the set's third cut that November, was reverently inspired by The Police's "Every Breath You Take." Its melancholic tone was also reflected in a less dramatic video presentation, but the tune's melodic draw remained just as powerful.
Maroon 5 - Won't Go Home Without You (Official Music Video)
It's certain that It Won't Be Soon Before Long's easy graduation to Platinum status dampened the impact of the subsequent singles, but the challenge of maintaining the band's momentum was easily bolstered by the international tour that dominated the second half of the year. That trek would keep the band busy throughout much of 2008, too, as a decision was made to repackage the album with some new songs to capitalize on an astute collaboration with the world's biggest female star of the moment.
Plans to record "If I Never See Your Face Again," written by Levine and James Valentine, with Janet Jackson had stalled, but in truth, Rihanna was a more high-profile choice and she accepted the invitation from Levine to work on some ideas. He described the chemistry between the pair as effortless, and the recording certainly worked wonders for both artists. In only her second filmed duet, Rihanna was cast in another high-concept video tease that played to Levine's increasing confidence as the band's charismatic and very photogenic frontman.
Maroon 5 - If I Never See Your Face Again ft. Rihanna (Official Music Video)
With awards season rewarding Maroon 5 with a decent collection of wins, including a Grammy for Best Pop Performance By A Duo Or Group With Vocal, the reissue of It Won't Be Soon Before Long saw it enhanced with six new songs and an additional DVD in some markets, including performances from a concert and all of the record's videos to date. The boost saw the album certified double-Platinum in the US and Platinum in most other markets. A final single, "Goodnight Goodnight," saw a belated release in November 2008, and it helped maintain interest in the album, now almost two years old, into the key Christmas market.
With the help of producer Mike Elizondo, who had collaborated on several of It Won't Be Soon Before Long's tracks, Maroon 5 had constructed a significant bridging record to lead them on from their breakthrough debut album. The powerful pop-funk influence bathed the record in a more contemporary, accessible light that positioned the band as true cross-genre giants. At the heart of the work lay a familiar melodic core, with Levine's flair for memorable hooks wrapped around some interesting lyrical concepts. If the themes were often about love, his twisted take on that universal story certainly kept things interesting, and the brooding ballads were balanced with a few bracing uptempo offerings, such as "Kiwi," which had an almost new wave flavor. It's certainly the fastest track on offer on the album and showed that the band hadn't entirely abandoned their rockier roots.
Maroon 5 - Goodnight Goodnight (Official Music Video)
Alongside a fast-developing reputation for memorable videos and the charismatic draw of the band's frontman, Maroon 5 were, by the end of It Won't Be Soon Before Long's lengthy campaign, an established and reliable draw. With radio programmers reliant on the band's knack for an accessible melody, record retailers were confident they could shift units and media outlets were anxious to exploit the group's strong visual appeal.
None of this would have mattered if the warm interaction between the band and the vast live crowds now attending their concerts wasn't building to something more trusting and substantial. Maroon 5 were poised to enter the next decade with a restless appetite for innovation and a rare flair for being able to blend their distinctive rock DNA with more urban and soul influences. It Won't Be Soon Before Long was where Maroon 5's crossover campaign first began to take root – and it certainly wouldn't be long before the band became synonymous with innovation and surprise. It made us all wonder what would come next…
Looking for more? Discover 20 things you didn't know about It Won't Be Soon Before Long.