Janet Jackson
Janet Jackson is one of the most iconic R&B artists of all time, with classic albums like The Velvet Rope and Rhythm Nation 1814.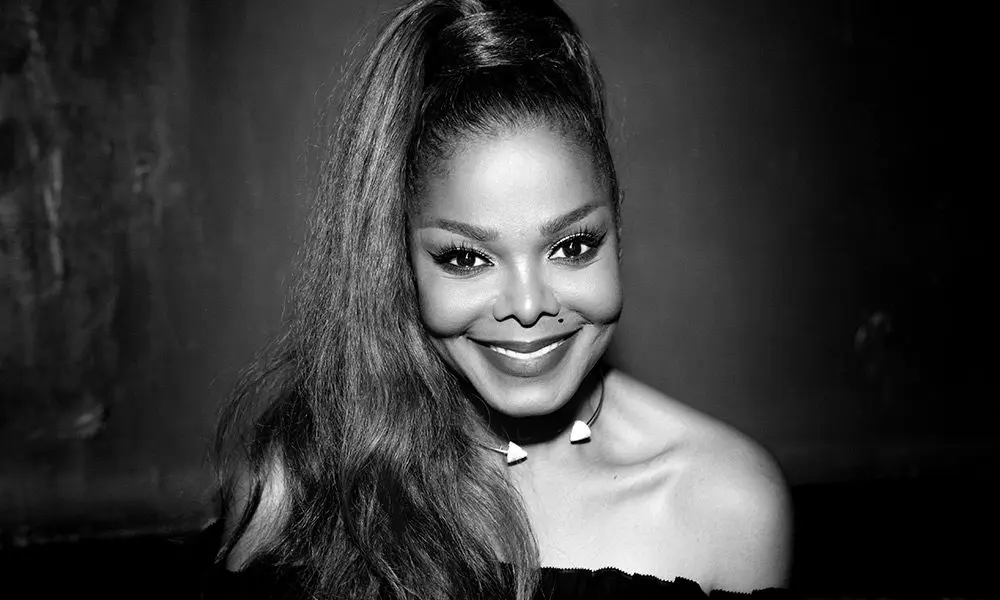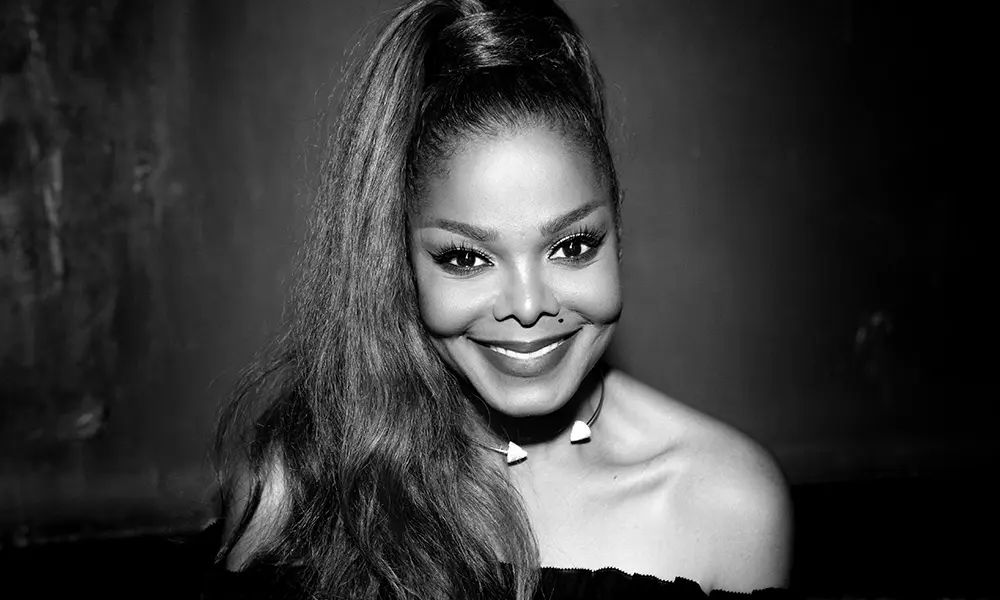 Being born into what would become one of the ultimate pop musical dynasties doesn't seem to have fazed the remarkable Janet Damita Jo Jackson. She has been a household name and recognisable figure and voice since the early 1970s when as the youngest of the mighty Jackson clan she won viewers hearts on The Jackson's variety television series before branching out into others show like Good Times and Fame. But one thing about Janet was: she was never prepared to hide behind the family name and while it obviously opened doors for her – what else would one expect – she was determined to carve her own niche. She did that with a series of records from the early 1980s, collaborating with Jimmy Jam and Terry Lewis. But while she has always chosen her producers wisely Janet is no music industry puppet. She's something of a trailblazer, in fact, being au fait with European industrial beats, tape loop systems music and hard funk as well as the pure pop and soul one might associate with her lineage. She's sold over 100 million records so she must be doing something right. Let's have a look at where she came in and then discover the nitty-gritty of her remarkable four decade-spanning career at the very top of her game. There are iconic albums, socially challenging themes, provocative stances and all the accoutrements that one expects from a bona fide megastar. A woman in control – like her album title says.
Born in Gary, Indiana and the youngest of ten Jackson children, Janet was performing with the family aged seven and made her first recording with brother Randy on the sweet 'Love Song for Kids'. And soon found success on the R&B charts in her own right with fledgeling discs like her self-titled debut and Dream Street. She then made the startling decision to separate her career from the family business – hence the title of her 1986 disc Control and key songs like 'Nasty' and 'What Have You Done For Me lately?' which pushed her into the dance and soul mainstream at a stroke while gaining her considerable critical kudos for her bravery and flair. Often cited as one of the most significant albums of the 1980s, Control would sell over 14 million copies, working at Jam and Lewis's studio in Minneapolis (the pair were peers of Prince in The Time) and fine-tuning an aggressive, cocky sound that convinced listeners she was for real. JJ's groove and her infallible commercial gift were perfectly locked onto Jam and Lewis's method – tough but poppy, sassy but sweet, genuine R&B. Having heralded her arrival at the top subsequent hits like 'When I Think Of You' and 'The Pleasure Principle', allied to Jackson's bossing of the video medium and her abilities to command choreographed dance routines made her an MTV and radio star. Control won so many awards and influenced so many rising genres like New Jack Swing and crossover Hip Hop that Jackson started to rival Madonna as a force of nature.
The follow-up, Janet Jackson's Rhythm Nation 1814 continued her co-writing relationship with Jam and Lewis and widened the lyrical net to tackle drug abuse, racism and poverty. This time seven singles were plucked off, each one reaching the Top Five – the first time that's ever happened. 'Miss You Much', the title track, 'Escapade', 'Alright', 'Come Back to Me', 'Black Cat' and 'Love Will Never Do (Without You)' made the album a heavy rotation smash – even her debut world tour broke all records. Now a fashion icon as well as a musical superstar, Jackson entered the 1990s on a tsunami. Her all-inclusive image-enabled Janet to provide intelligent commentary to street level beats and dispensed with the notion that she was a manipulated character. Quite the opposite.
After all the exclamation marks so far in her life Janet signed to Virgin in 1991 and, appropriately also took some reins in the studio. Still working with her previous fellows, as well as Jellybean Johnson, the simply titled Janet (1993) featured a daring front cover on the outside and an inner core of brilliantly polished soul-pop. 'That's The Way Love Goes' won Janet a Grammy for Best R&B song while her videos pushed sexuality and feminism into the arena. Having heard her music discussed now in academic circles Jackson was described as making a sonically challenging art that was lightning and moon glow – a pretty fair description of her dual appeal. The album itself is a loose boudoir concept with interludes and intimate spoken passages. The tracks are monsters: 'Throb', 'Because of Love' and 'Any Time, Any Place' bossed clubs as well as airwaves and also delighted old school fans who could pick up on neat samples from Kool and the Gang, James Brown and Stevie Wonder.
The Velvet Rope (1997) was Jackson's true coming of age album. It's a masterpiece and is deservedly available here in the Special Edition format. Trip-hop, electronica and rap were added to the Janet palette as she sought to push out even further towards tackling sexual issues. Facing up to her own journey towards overcoming personal problems and the pressure of her profile The Velvet Rope succeeds on every level, from visceral to cerebral. The album includes her biggest hit, 'Together Again', 'I Get Lonely', the dance sensation 'Go Deep' and the Hip Hop smash 'Got 'til It's Gone 'buy the overall impression is not really about point-scoring, rather an integrated piece of work that stands up to rediscovery today. This time utilising collaborations/samples with Vanessa-Mae, Joni Mitchell and Q-Tip, Janet also branched out in terms of assists – you'll find Mike Oldfield, Trevor Horn, Ashford and Simpson, Rod Stewart and Archie Bell among the credits.
All For You (2001) was a clever ageing-up disc. Demons conquered, a smiling and happy Janet beams from its cover and the lighter pop side in her nature simply resonates throughout. Keeping to her conceptual structure Jackson has a whole lot of fun here on 'Come On Get Up', the liberated 'Son of a Gun (I Betcha Think This Song Is About You)' and 'Someone To Call My Lover' – the latter two featuring samples of Carly Simon and America respectively while Missy Elliott and P. Diddy are amongst the guests on an album that has a clean and dirty side. Now thirty-five, Jackson was hitting peak form and sounds utterly on top of her craft here. Another fantastic disc.
Damita Jo (2004) was another multi-platinum success – the dance-pop, urban groove and R&B flavoured Hip Hop grab bag being partially influenced by new assists from Telepopmusik, Rockwilder, Babyface and other hot producers. Another passionate, envelope-pushing example of Jackson's ability to fuse the explicit with the bang on trend – here she immerses herself in house and dance and simply let's rip. Certainly not a disc to overlook, Damita Jo features a slew of top songs – try 'All Nite (Don't Stop)', 'I Want You' or the glorious 'Just A Little While' and luxuriate in the overall subtlety of JJ taking no prisoners.
20 Y.O. was another clever concept, this time enabling Janet to examine her younger selves and take stock of her life in 2006. Sweet, frisky and flirty, the album title suggested Janet was going back to her roots and casting a fond eye on twenty years of top-class recording. Proving that her status was established as a given Jackson embarked on a big promotional push for 20 Y.O. and as usual every magazine cover she graced turned to gold. More significantly the JJ team retained their credibility with superb songs like 'So Excited', 'With U' and the anthemic 'Enjoy', bumper chart placing worldwide and more Platinum for groaning sideboard.
Discipline (the title alluding to her ferocious work rate and exacting standards) is another must-have. Standouts include 'Feedback', 'Someone To Call My Lover' and the 'Rock With U' cut that underpinned another world tour. A new direction here – Jam and Lewis aren't involved, but still no let-up in sheer brilliance. Check the neat samples too – Daft Punk for 'So Much Betta' and another collaboration with Missy Elliott on 'The 1' – both items as vital as anything in her canon. Befitting an artist whose pop-defining career has designed the decades we offer the exemplary Number Ones/The Best, a non-stop cavalcade of glorious hit music and the fine Janet. Remixed where Frankie Knuckles, Brothers In Rhythm, David Morales and Nellee Hooper are amongst the masters of dance floor engineering and club slab grooves. Janet Jackson is the kid who grew up in the public eye and simply bossed the medium she works into this day. Watch her space. She's always in control.
Words – Max Bell
Format:
UK English