'janet.': Getting Up Close And Personal With Janet Jackson
With a frank and liberating celebration of her sexuality, Janet Jackson laid herself bare for all to see on her fifth album.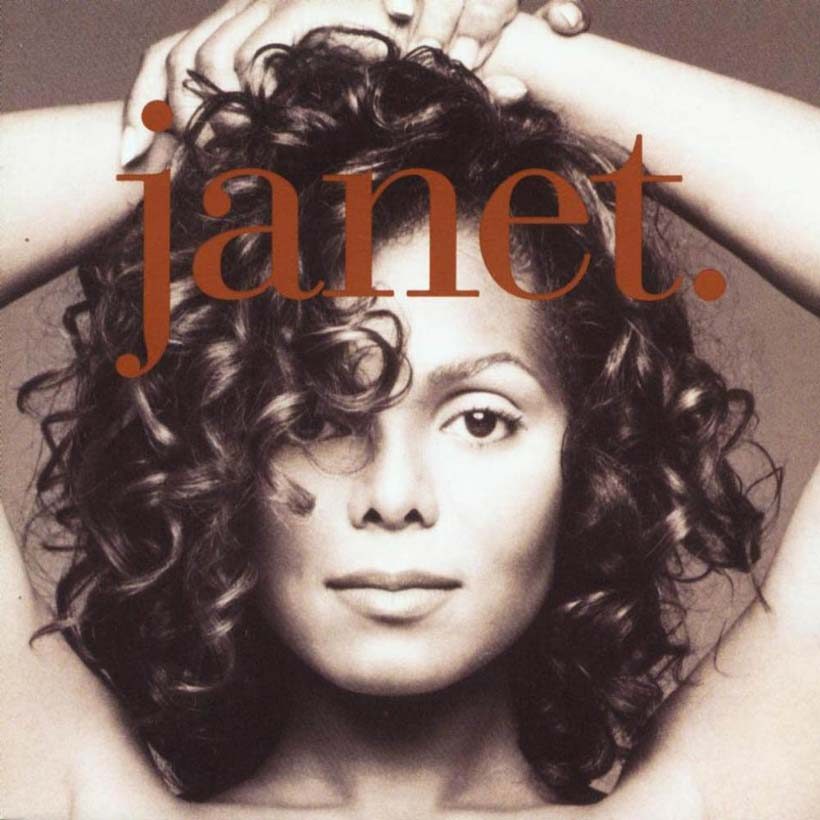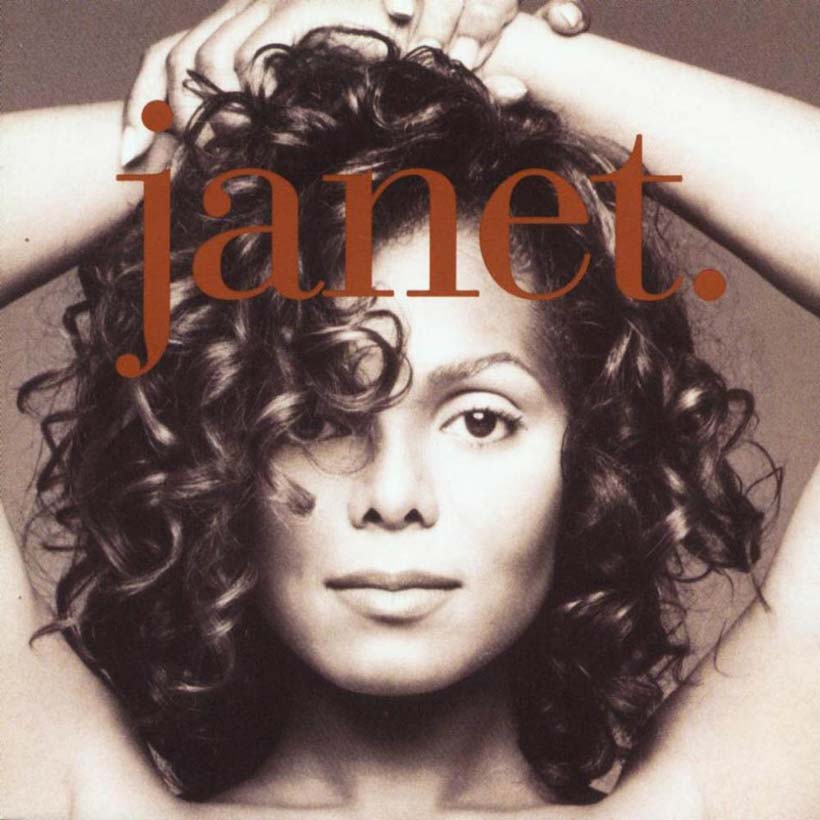 Janet Jackson was a 16-year-old ingénue when she began her solo recording career at A&M Records in 1982. Though she scored a couple of Top 10 US R&B hits (the dancefloor grooves of 1982's "Young Love" and '84's "Fast Girls"), it didn't look like she would be able to emulate the phenomenal chart triumphs of her elder brother Michael, eight years her senior, whose popularity had reached new heights after the release of his blockbusting 1982 LP, Thriller. Certainly, no one expected her next move to kick-start a run of US No.1 albums that included 1985's Control, 1987's Janet Jackson's Rhythm Nation 1814, and 1993's transatlantic chart-topper, janet.
Listen to Janet Jackson's janet. now.
Things changed for the 19-year-old singer when she teamed up with writing and production duo Jimmy "Jam" Harris and Terry Lewis, former members of Minneapolis funk group The Time, who had helmed big US R&B hits for The SOS Band ("Just Be Good To Me"), Force MDs ("Tender Love"), Cherrelle ("I Didn't Mean To Turn You On"), and Alexander O'Neal ("Innocent"). Though Jam and Lewis had a proven track record of delivering hits, nothing in the music industry is guaranteed, and for Janet Jackson, who was dissatisfied with her previous records, it felt like the last chance saloon, as she told this writer in 2001: "That was a point where it was like a crossroads for me in my career. If it wasn't going to pan out, I was going to go back to school to study business law, but I thought I would try music one more time."
This time, though, Janet desired a fresh new approach. "I wanted to do it differently than being handed a piece of music and told, 'Here, sing this,' which it was in the past," she said. "I wanted to express myself, and Jimmy and Terry allowed me to do that. Jimmy and I rode around Minneapolis and we talked about my life and what I had gone through."
These conversations became the basis for the songs they wrote together for the aptly-titled album Control. Released in January 1986, it topped both the US pop and R&B albums charts, and yielded five American R&B No.1 singles, including "What Have You Done For Me Lately." At that point, Janet was hotter than her brother, Michael, who had yet to release a follow-up to Thriller.
Janet Jackson - What Have You Done For Me Lately (Official Music Video)
Jam and Lewis had unlocked the real Janet Jackson and helped her to realize her potential. "They allowed me to open up to them and express myself," she said. The new music, including the astounding seven hit singles lifted from Janet Jackson's Rhythm Nation 1814, ignited a major-label bidding war that saw Virgin Records emerge triumphant for a purported $40 million.
After a four-year gap, janet. emerged on May 18, 1993. As with her two previous albums, it was produced by the dependable Jam and Lewis. Jackson's rationale for having them on board was simple: "They allowed me to grow, they allowed me to blossom," she said, "and I love working with them. The relationship that we have is just great. We're like friends and they're like brothers to me. We're very close and I love what we do together. There are no egos involved." Indeed, all of the credits on janet. – both production and writing – were divided equally between the singer and her two producers.
Janet Jackson - You Want This
Though a cursory glance at janet.'s tracklisting reveals a whopping 28 cuts and seemed to indicate a sprawling sonic extravaganza that took full advantage of the CD format's 80-minute playing time, in actual fact, there were only 12 proper songs, the rest being short interludes. The music on janet. was much more eclectic than on her previous two albums, shifting from the old-school, shuffle-beat pop-soul of "Whoops Now" to the machine-tooled New Jack Swing of "You Want This." The guitar-led "What'll I Do" owed a stylistic debt to rock (though the song also features R&B-style horns), while the thumping dance groove of "Funky Big Band" is peppered with old-time jazz samples.
While there are nods to the past, janet. also looks to the future with a slice of electro trance-dance called "Throb," which features erotic moans à la Donna Summer on "Love To Love You, Baby." Hip-hop, then the dominant currency in pop, is referenced on "New Agenda," which features a noteworthy cameo from rap Public Enemy's head MC, Chuck D.
Though mostly dominated by energetic dance tracks, janet. does have some moments of repose, especially toward the end of the album. "Again" – a song that appeared in the movie Poetic Justice, in which Janet Jackson appeared, alongside Tupac Shakur – is a fairly conventional R&B ballad that shows the singer's more sensitive side. "The Body That Loves You," meanwhile, is jazzier and more sensual, while "Any Time, Any Place" is an R&B-tinged slow jam that digs deeper into an erotic groove.
Without doubt, janet.'s centerpiece was its first single, the mesmeric groove ballad "That's The Way Love Goes," which won a Grammy for Best R&B Song. With its subtle, jazzy inflections and infectious chorus the song spent eight weeks at the top of the American pop charts in the summer of 1993 (it reached No.2 in the UK). The song's success helped to propel the parent album, released in June of that year, straight to the top of the US R&B and pop albums charts. The album sales were staggering and janet. spent 106 weeks on the Billboard 200, eventually being certified sextuple-platinum by the Recording Industry Association Of America.
Janet Jackson - That's The Way Love Goes (Official Music Video)
While Control was an assertion of self-determination and … Rhythm Nation 1814 represented a critique of social inequity, Janet was a frank and liberating celebration of the singer's sexuality. Coming from a member of the US's first family of entertainment, the Jacksons, who had been brought up in the strict Jehovah's Witness faith, Janet Jackson's frank exploration of love and sex was shocking to some. But it was fairly tame compared to the singer's next opus, 1997's The Velvet Rope, which delved into even darker erotic themes. Even so, janet. represents an important milestone in Janet Jackson's evolution, both as a person and a recording artist.