Alice Cooper
The king of shock-rock and one of the music business's most flamboyant and charismatic performers, Alice Cooper could lay claim to having invented the American strains of glam-punk and gothic drenched heavy metal long before they became common currency.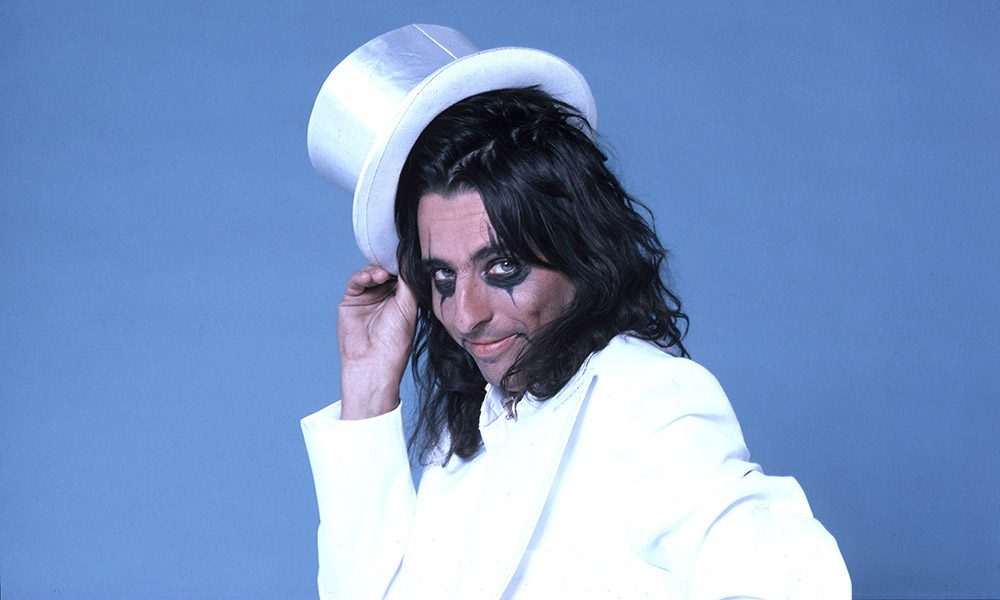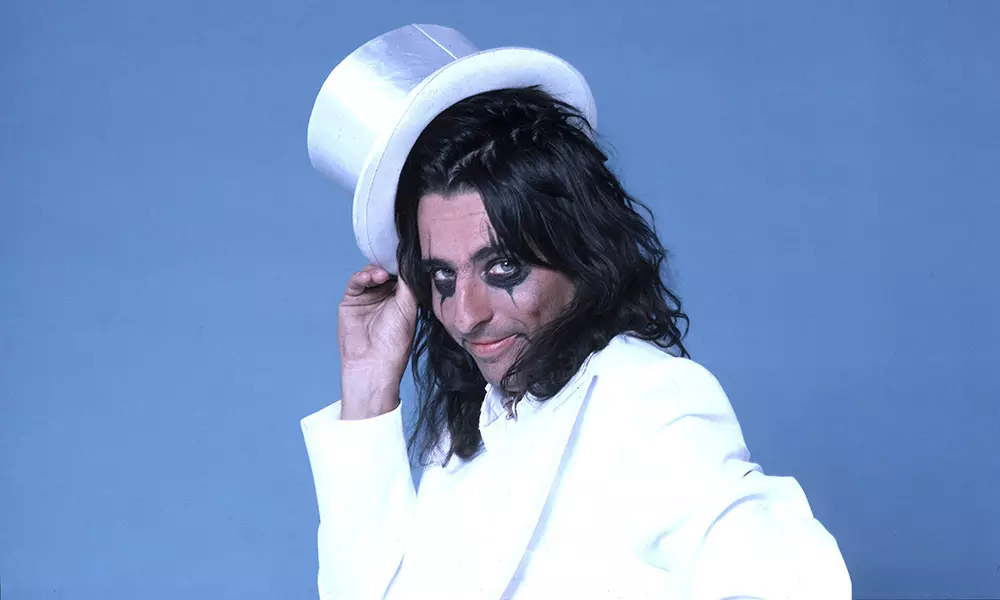 The king of shock-rock and one of the music business's most flamboyant and charismatic performers, Alice Cooper could lay claim to having invented the American strains of glam-punk and gothic drenched heavy metal long before they became common currency. Certainly, his influence is as great as his record sales and he parlayed his act into the mainstream with epic tracks like "School's Out", "Elected" and the carefully constructed conceptual pieces on Billion Dollar Babies and Welcome to My Nightmare where we first encounter a backdrop of sardonic horror tropes that have made the man and his music a by-word for out-there showbiz chutzpah. Less is more doesn't apply to Cooper who has always preferred to present himself as a larger than life character and someone who understands that sometimes caricature is a potent weapon and with that mighty roar of a voice who are we to argue anyway?
A highly intelligent and affable person away from his recorded and stage persona Cooper is a renowned amateur golfer, restaurateur, film actor and celebrity DJ whose classic rock show Nights With Alice Cooper provides a treasury of good listening. He has also transferred that talent to BBC6 Music. Once christened the worlds most beloved heavy metal entertainer Cooper is a force of nature. We're pleased to offer a selection of his mid-to-late period discs where the tried and trusted blend of hard-core theatricality lives on and reaches a thrilling crescendo in Welcome to My Nightmare.
Born Vincent Furnier, Detroit, Michigan in 1948 to mixed British, Huguenot and Sioux ancestry the young wannabe rock star began emulating the British Invasion acts in the high-school band The Earwigs who would become The Spiders. Alongside Vincent were pals like Dennis Dunaway, Glen Buxton and drummer John Speer. Having relocated to Phoenix, Arizona, The Spiders built up a healthy local reputation thanks to their heady blend of garage rock and stage props and eventually switched from being Nazz (since Todd Rundgren already had a successful band of that name) and adopted the Alice Cooper moniker, borrowing it from a female character on the TV show Mayberry R.F.D.
Never one to shy away from controversy, Furnier grew into his role by wearing ripped and tattered women's clothing and plenty of black eye make-up, basing his look on a crazy combination of Barbarella, Anita Pallenberg and British Avengers star Diana Rigg (Emma Peel).
Early recordings were darkly psychedelic with influences drawn from Pink Floyd and Jim Morrison, who Alice Cooper idolised. The initial disks Pretties For You and Easy Action strayed into MC5 and Stooges territory but the band found their own sound once producer Bob Ezrin arrived to flick the faders on Love It to Death, their last album for the Frank Zappa/Herb Cohen label Straight Records. A major deal and consistent touring throughout the urban outposts of America resulted in a solid fan base and their first big hit, "I'm Eighteen" set the ball rolling. By now the theatrics included the infamous electric chair and the horror-struck Killer (1971) spawned epic cuts like "Halo of Flies" and  "Under My Wheels". The stage was set.
Albums School's Out and Billion Dollar Babies made Alice and the band superstars by 1973 and they were as significant a fixture as any British glam rock stars such as David Bowie, Queen and Elton John, all of whom owed him and them a debt. Decapitated mannequins, guillotines and fake dollar bills added lustre to the drama and the band made what is arguably their greatest first phase album, Welcome to My Nightmare,  with a new look metal line-up including the twin guitars of Steve Hunter and Dick Wagner, the monster bass player Prakash John and drummer Pentti "Whitey" Glan who Ezrin and Cooper loaned out to Lou Reed for his Rock'n'Roll Animal/Berlin period.
Heavy work schedules and the pressures of success took their toll with Cooper, in particular, being treated for well-documented substance and alcohol abuse in the 1980s. Suitably rehabilitated we pick him up and welcome him on board for Constrictor (1986), a comeback album that followed three years of seclusion. Working with Beau Hill and a new band including bass man Kip Winger and guitarist Kane Roberts, Alice returns to blistering form. "Teenage Frankenstein" and "He's Back (The Man Behind the Mask)" contain all the ingredients one would hope for in a classic Coop' disc.
The ensuing Raise Your Fist and Yell upped the ante with an accompanying stage show that was so graphic certain European countries tried to ban the band: publicity that couldn't be bought!
Having worked with the newer school stars like Joe Perry, Steven Tyler and Jon Bon Jovi Alice found himself feted as a hard rock/neo-metal prophet and we don't demur.
His second arrival in our fold coincides with Brutal Planet (2000) one of those discs that may have passed you by but is actually thoroughly commended for re-discovery today. Notable for a different sonic slant – more industrial metal than straight rock – Cooper matched grandstanding tunes to well-wrought themes on domestic violence, sexual prejudice and social disorder. If anything Dragontown (2001) is even more darkly absorbing as it metes out a recorded battle between God and Satan. There is also an affectionate reminiscence directed at old pal John Lennon (a drinking buddy in 1975) called "It's Much Too Late". Intriguing.
Buoyed by his ever-loyal fans Alice now delivers the incredible The Eyes of Alice Cooper, packed with dense references to his earlier School's Out era and his roots in "Detroit City" where everyone from the MC5 and Eminem to Bowie, Iggy and Insane Clown Posse (his bastard offspring) gets a hearty shout out.
Dirty Diamonds (2005) repositions our hero within the sharper echelon of the independent charts and even includes a sweetly vicious take on Michael Brown's hit "Pretty Ballerina", a nugget from The Left Banke. Lovely.
Also, look out for the CD/DVD package Live at Montreux 2005 since it's an immaculate hits and more document that should have you racing back towards the earlier discs and eager to catch up with a formidable later catalogue.
We come screeching up to date with Welcome to My Nightmare, the long-awaited sequel if you will, and a reunion with Bob Ezrin that gives our Alice his biggest seller in over two decades. It's a fantastic effort, made even better by the return of key personnel: Neal Smith, Hunter and Wagner, Bruce and Dunaway – most of the old gang. There are also some fine guests: Vince Gill, Rob Zombie, John 5, Ke$ha and Desmond Child, plus many others.
Better still, since an all-star cast doesn't always guarantee good results the actual album is great anyway. We're loving his version of "We Gotta Get Out of This Place" on the generous bonus tracks edition and are full of admiration for the effortless way old school classics are blended in with contemporary Alice Cooper at his very best – totally recommended. The significance of this vintage period coincides with the original Alice Cooper Band being inducted into the Rock and Roll Hall of Fame (or maybe that should be Hall of Infamy) – a long-overdue recognition of a maverick talent. Finally, he's been elected. The President of Paranoia awaits your arrival at the Black House.
The full Cooper spectacular returns to the stage in Autumn 2017, with new material in the pipeline. As the Canadian bio-doc dedicated to him has it, he is Super Duper Alice Cooper.
Max Bell
Format:
UK English