Stereophonics
The Welsh indie rock band led by Kelly Jones have established a critically and commercially successful multi-decade career.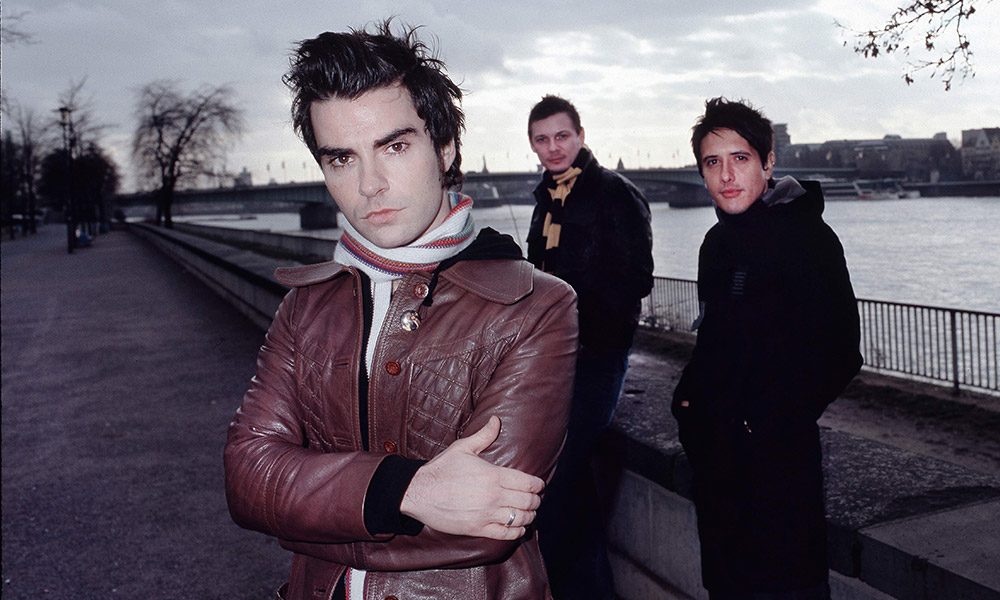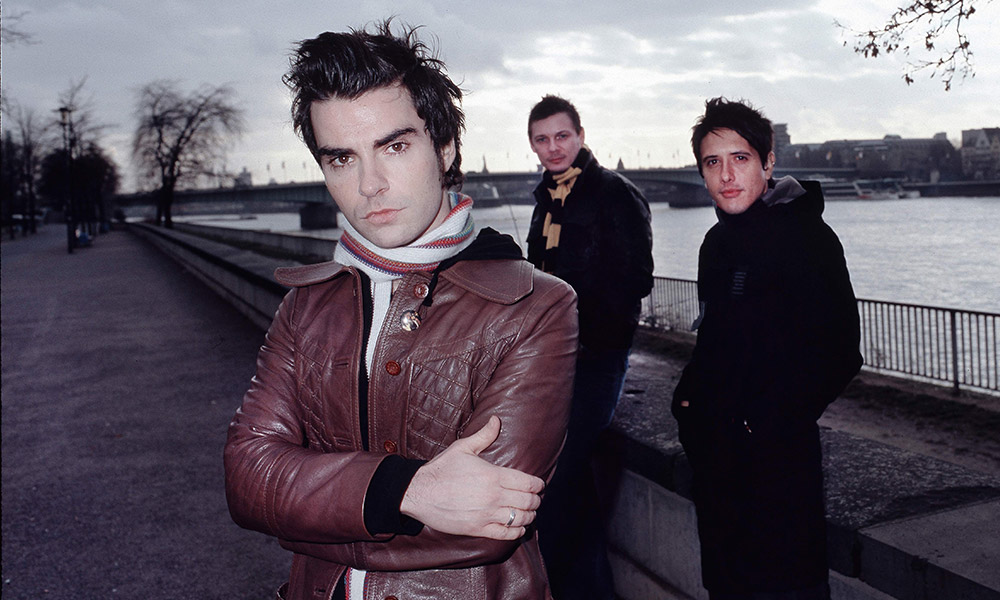 One of the most consistently successful Welsh rock'n'roll acts ever, Stereophonics have a stellar CV which, to date, includes six chart-topping studio albums and 2008's well-received Decade In The Sun: Best Of Stereophonics: an extensive, platinum-selling 2-CD career anthology which remained in the UK Top 100 for a staggering 165 weeks.
Overviews of the band's career often suggest they arrived fully formed and ready to conquer with their 1997 debut Word Gets Around, but, in reality, Stereophonics endured a decade of setbacks and potentially soul-destroying dues-paying before they finally emerged as contenders. Indeed, their roots are actually traceable back to the mid-80s, when the band's guitar and vocal frontman Kelly Jones and original drummer Stuart Cable recorded an initial demo in their first band, Zephyr.
During their formative years, Jones and Cable lived on the same street in the small town of Cwmaman in Mid-Glamorgan, and, while Zephyr soon blew away into history, the pair eventually joined forces for a second time. Their new project suffered from the inevitable round of personnel reshuffles because Jones and Cable initially wanted to enlist a second guitarist, yet, after another Jones was drafted in – Kelly's friend Richard Jones, who brought his reliably hard-driving bass-playing with him – the group decided to remain a trio.
In rock's tried and tested fashion, the band began working the local club circuit under the name Tragic Love Company, in 1992. After a lot of slogging, they secured a support slot to the long-forgotten Smalltown Heroes, at London's small but well-respected Borderline Club (off the Tottenham Court Road), where they met a suitably impressed production team, Marshall Bird and Steve Bush.
Overseen by Bird and Bush, the band demoed one of Kelly Jones' self-penned songs, 'A Thousand Trees', and changed their name to The Stereophonics; reputedly after Cable had seen the manufacturer name "Falcon Stereophonic" on a hi-fi system. The band's demo helped secured them further local gigs and also bagged them a manager, John Brand, who first saw the group perform supporting another up-and-coming Welsh act, Catatonia, at Aberdare's Coliseum Theatre in March 1996. With Brand handling management, record companies began taking an interest and, later in 1996, the band – now known simply as Stereophonics – became the first artists to sign to Virgin Records' new offshoot label, V2 (now part of Universal Music UK).
The band's initial rise to prominence was timed to perfection. With Britpop holding sway and a group of exciting, if relatively disparate young Welsh acts such as Super Furry Animals, 60 Ft Dolls and the aforementioned Catatonia scooping column inches in the rock weeklies, Stereophonics' raw, but melodic guitar pop chimed with the times. Their debut LP, Word Gets Around (released in August 1997), shot to No.6 in the UK Top 40.
Largely well-received by the critics, the LP was stuffed with Kelly Jones' observational, human-interest story songs, many of which centred upon the vagaries of life in Stereophonics' home town, Cwmaman. One of the LP's quintet of 45s, the edgy 'More Life In A Tramp's Vest' was a rumination on life as seen through the eyes of a supermarket bag boy, while the band's first Top 30 hit, 'A Thousand Trees', relayed the story of a highly respected athletics coach falling from grace after an unfortunate sexual encounter with one of his students. Arguably the record's most memorable track, however, was the atypically poised ballad 'Traffic' (also a Top 20 hit), which showed that Stereophonics had more to offer than punchy, arena-ready anthems.
Stereophonics toured extensively after their debut was released, receiving a Brit Award for Best New Group in February 1998, the same week their re-released 45, 'Local Boy In The Photograph', became their biggest hit to date, charting at No.14 in the UK.
Word Gets Around went gold in the UK and Stereophonics were on a roll. Their second LP, Performance And Cocktails, was released in March 1999 and drastically exceeded commercial expectations, selling 120,000 copies in its first week and going straight to No.1 in the UK charts. Again produced by Bird and Bush, the album eventually went on to sell over 2.5 million copies, gaining multi-platinum status and yielding three consecutive British Top 5 hits courtesy of 'The Bartender & The Thief', 'Just Looking' and the infectiously poppy 'Pick A Part That's New'.
Stereophonics were rarely off the road as 1998 turned into '99, touring widely in Europe, Australia and the US. Their schedule included a couple of triumphant homecoming gigs: shows at Cardiff Castle (12 June 1998) and Swansea's Morfa Stadium, in '99 (the latter before an audience of 50,000 people) were both filmed and recorded for separate DVD releases.
The band seemed unstoppable around the time the world ushered in the new millennium, releasing their third LP, Just Enough Education To Perform, in April 2001. Again topping the UK charts, the record was another phenomenal success, becoming the fourth best-selling British album of 2001 and going on to achieve multi-platinum sales in the UK, double-platinum sales in mainland Europe, and even sneaking on to the US Billboard 200 at No.188.
The album also spawned three Top 10 UK hits in the vitriol-tinged, anti-critic paean 'Mr Writer', the breezy 'Have A Nice Day' and the band's emotive cover of the Mike d'Abo-penned 'Handbags & Gladrags', which Rod Stewart previously recorded for his 1969 LP, An Old Raincoat Won't Ever Let You Down. Stylistically, the record was Stereophonics' most mature outing to date, with elements of blues-rock ('Watch Them Fly Sundays') and gospel ('Vegas Two Times') infiltrating the raw, instantly recognisable indie-rock sound they'd patented on Word Gets Around and Performance And Cocktails.
Stereophonics enjoyed further multi-platinum success with 2003's Kelly Jones-produced You Gotta Go There To Come Back (their third consecutive LP to top the UK charts), though it would be their last record to feature original drummer Stuart Cable, who had begun to forge a parallel media career which involved him presenting a TV show named Cable TV.
New drummer Javier Weyler was announced as Cable's replacement, and Stereophonics played a successful world tour during 2003 and '04, which featured a celebratory Christmas show at Cardiff's Millennium Stadium and a well-received appearance at the Manchester Move Festival in July 2004. Weyler consequently made his debut on Stereophonics' fifth LP, Language. Sex Violence. Other?, which was released in March 2005. Though notably more urgent and abrasive than the laid-back blues-influenced rock dominating You Gotta Go There To Come Back, the album nonetheless put up an impressive critical showing, with trailer single 'Dakota' topping the UK charts and the album following suit, selling 100,000 copies in its first week of release. The record also attracted praise from the critics, most of whom dug the band's rekindled aggression and the brashness displayed by the LP's best cuts, such as 'Girl' and the crunching 'Doorman'.
On 2 July 2005, Stereophonics appeared at the globally televised Live 8 concert in Hyde Park, and, the following year, issued their first officially sanctioned live LP, Live From Dakota: a two-disc compilation capturing some of the highlights from their 2005 world tour. They returned to action in 2007 with a new studio LP, Pull The Pin: a slick, accomplished outing which again topped the UK charts and went gold. Arguably the LP's stand-out moment, the first single 'It Means Nothing', related to the notorious 7/7 terrorist attacks in London. Despite the song's hard-hitting subject matter, it climbed to No.12 in the UK charts.
Featuring two brand new tracks, 'You're My Star' and 'My Own Worst Enemy', the band's 40-track, platinum-selling career anthology Decade In The Sun: Best Of Stereophonics followed in 2008 before they re-entered the fray with November 2009's Keep Calm And Carry On, their first record to feature recently recruited second guitarist Adam Zindani. The album stalled at No.11 on the UK charts, but it again went gold and spawned two well-received singles, 'Innocent' and 'Could You Be The One?'. Drafted in to co-produce with Kelly Jones, Arctic Monkeys' producer Jim Abbiss removed some of the gloss of Pull The Pin, but the stripped-down approach suited many of the album's best tracks, including the lithe 'She's Alright' and the spirited 'I Got Your Number'.
On 5 June 2010, Stereophonics played the first-ever gig at the Cardiff City Stadium, with support from Doves and unsigned South Wales band 4th Street Traffic. Advertised as 'Summer In The City', the event attracted a sold-out audience of 30,000 people, though the band's euphoria was dampened somewhat by the sudden death of their old friend and former drummer Stuart Cable, only two days later.
Stereophonics were back working on their next album during 2011, though before it was released, Jamie Morrison (ex-Noisettes) had replaced Javier Weyler on drums. Recorded primarily at ICP Studios in Brussels, the long-awaited album – Graffiti On The Train – finally arrived in March 2013, peaking at No.3 on the UK chart and selling an impressive 300,000 copies. The LP's exhilarating second single, 'Indian Summer', reacquainted the band with the UK Top 30 singles chart, and the album itself attracted a brace of highly positive reviews, with critics lauding the record's diversity and the quality of tracks, such as the orchestrally inclined titular song and the country/soul flavoured 'Been Caught Cheating'.
Another worldwide promotional trek followed after the release of Graffiti On The Train but, by February 2014, Stereophonics were already ensconced in the studio working on new material. Released through their own Stylus label, the seemingly inexhaustible Welsh band's ninth album, Keeping The Village Alive, was released in September 2015 and immediately shot to No.1 in the UK, as well as climbing to an impressive No.17 on the US Billboard Heatseekers Album Chart. Another highly confident return, its 10 tracks threw a few intriguing curveballs, including the baroque-flavoured 'Sunny' and the sinewy, disco-inflected 'Fight Or Flight', but mostly it was highly credible business as usual, with soaring anthems such as 'C'est La Vie' and 'Sing Little Sister' showing exactly why Stereophonics will inevitably continue to connect on the world stage.
Words: Tim Peacock
Format:
UK English