Classic R.E.M., Garbage Titles Set For Reissue For 2023 National Album Day
For this years releases, the focus is one seminal albums from the 1990s.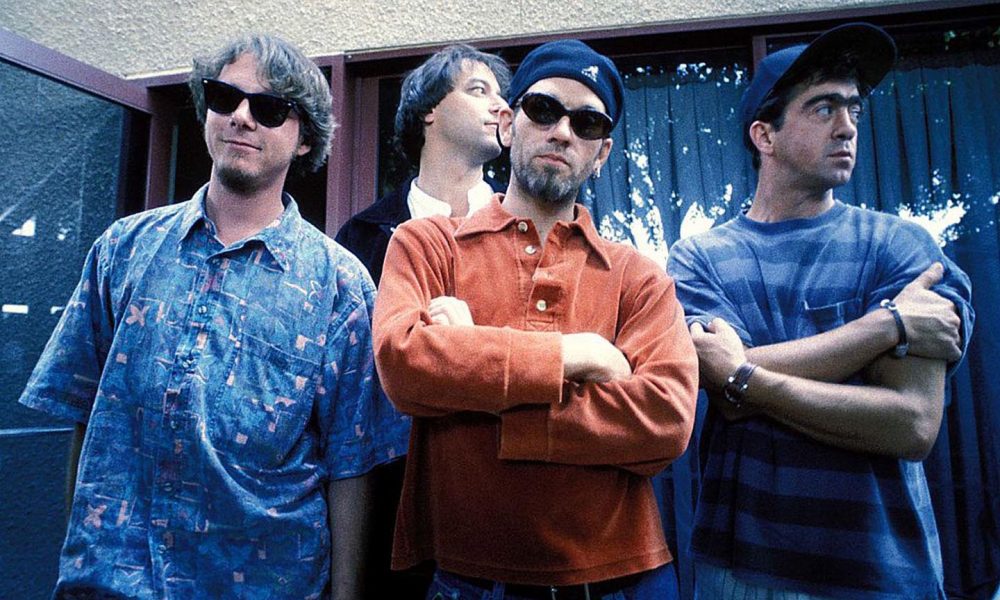 The UK's National Album Day will be taking place once again this October and this year's focus is on iconic albums from the 1990s.
From the perfect pop of S Club to American alternative rockers Hole, there's plenty for record collectors of all persuasions to get excited about – and something to cater to almost every taste. Some of the key releases include R.E.M.'s widely-acclaimed Automatic For The People, James' Laid, Teenage Fanclub's Bandwagonesque, Idlewild's Captain, Paul Weller's Wildwood and Garbage's Version 2.0 – all on exclusive colored vinyl.
All the titles are hitting shops on Saturday, October 14, but are now available to order at your favorite record shop.
This year marks the sixth edition of National Album Day – which originally launched in 2018 – and seeks to shine a light upon the artists and albums that defined the 1990s. The event will also celebrate 75 years of the album LP format.
The following titles will be available for 2023 National Album Day:
808 state – ex:el (2LP)
Ace Of Base – Happy Nation (Picture Disc Vinyl)
Babybird – Ugly Beautiful (2LP)
Belinda Carlisle – Live Your Life Be Free (Picture Disc Vinyl)
Blur – Modern Life Is Rubbish (2LP Transparent Orange Vinyl)
Bob Dylan – Time Out Of Mind (2LP Clear Gold Vinyl)
Catatonia – International Velvet (1LP Recycled Color Vinyl)
Dannii – Girl (2XLP / 4CD Box Set)
Dinosaur Jr. – Where You Been (Limited Edition Double Splatter Vinyl)
Duster – Stratosphere (25th Anniversary Edition) (1LP Clear & Black Splatter Vinyl)
Eternal – Always and Forever (1LP Recycled Color Vinyl)
Fatboy Slim – You've Come A Long Way Baby (2LP Half-Speed Remaster)
Gabrielle – Rise (1LP)
Garbage – Version 2.0 (2LP Blue Color Vinyl)
Ginuwine – The Bachelor (2LP Red Vinyl)
Hole – Live Through This (1LP)
Idlewild – Captain (1LP Recycled Color Vinyl)
James – Laid (2LP)
James – Gold Mother (2LP)
Jeff Buckley – Grace (1LP Lilac Wine Vinyl)
Leftfield – Leftism (2LP White & Black Marbled Vinyl)
Lighthouse Family – Ocean Drive
Marc Almond – Tenement Symphony (2LP / Deluxe 6CD/DVD)
Melanie C – Northern Star (1LP)
Nas – It Was Written (2LP Gold & Black Vinyl)
Neneh Cherry – Man (1LP)
Paul Weller – Wild Wood (1LP)
REM – Automatic For The People (1LP Yellow Vinyl)
Robert Miles – Dreamland (2LP)
S Club – S Club (1LP)
Shola Ama – Much Love (2LP Recycled Colour Vinyl)
Simply Red – Blue (1LP Blue Vinyl)
Siouxsie – The Rapture (2LP)
Songs: Ohia – Songs: Ohia (Color Vinyl)
Songs: Ohia – Axxess & Ace (Color Vinyl)
Stereophonics – Performance & Cocktails (1LP)
Stone Temple Pilots – Purple (1LP Recycled Color Vinyl)
Stone Temple Pilots – Core (1LP Recycled Color Vinyl)
Teenage Fanclub – Bandwagonesque (1LP Transparent Yellow Vinyl)
The Corrs – Forgiven, Not Forgotten (1LP Recycled Color Vinyl)
The Cranberries – Everybody Else Is Doing It, So Why Can't We? (1LP)
Tricky – Maxinquaye (3LP, 1LP & 2CD)
Various Artists – The Virgin Suicides (Music From The Motion Picture) (1LP Recycled Colr Vinyl)
Various Artists – HELP (12")
Various/V4 Visions – V4 Visions: Of Love & Androids (2LP Clear Smoke Vinyl)
Wu-Tang Clan – Enter the Wu Tang (36 Chambers) (1LP Gold Marbled Vinyl)