Marc Almond
The former frontman of synth-pop band Soft Cell has since charted an intriguing solo career along with his previous band Marc and the Mambas.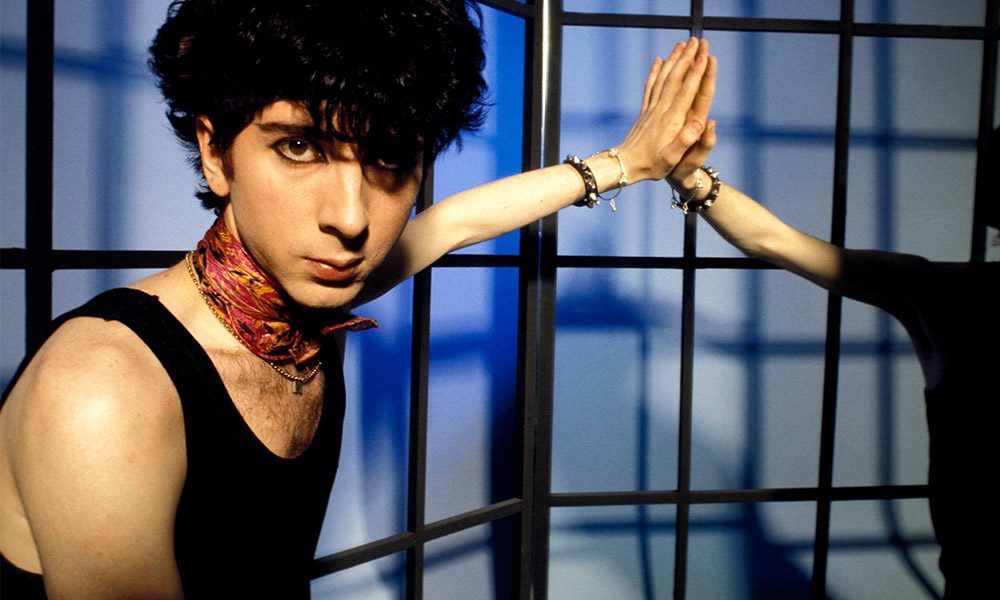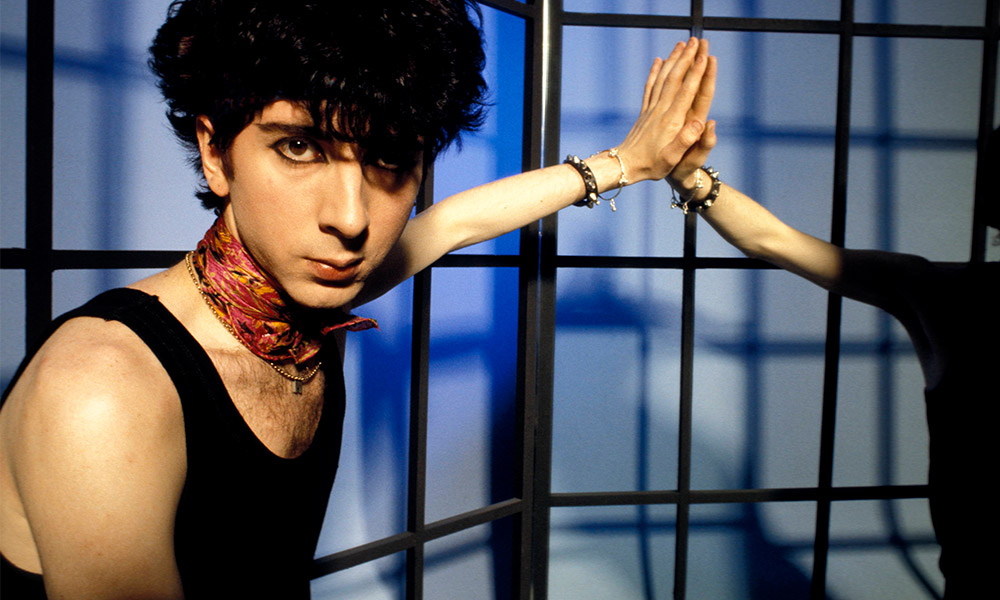 While no one could have predicted the staggering international success of 'Tainted Love' in 1981, Marc Almond's breakthrough as one half of Soft Cell briefly shone a dazzling spotlight on an artist never truly comfortable in the intense glare of the public's gaze. He has built a career that celebrates society's grittier underbelly, and his talent rarely steers him too far from a critical or commercial triumph.
Marc was born Peter Marc in Southport, Lancashire, in 1959, and a tough time at a couple of schools, exacerbated by moves caused by his parents' divorce, fortunately, didn't destroy his chance of a place at Southport Art & Technical College. A summer job at a fruit drinks company led to his first performances, playing around the area with a colleague's band, Andromenia. Marc was later accepted for a place at Leeds Polytechnic to study Fine Arts, where he hooked up with David (Dave) Ball in 1977. The pair shared a passion for Northern soul, Kraftwerk and the emerging new industrial sounds. Marc's theatrical lyrics and flair for strong visuals, partnered with Dave's skills on the synthesiser, proved a potent mix; Soft Cell made their live debut at the poly's 1979 Christmas party.
Early gigs around the north and a developing live reputation led to the band pressing a limited 2,000-copy four-track EP, Mutant Moments, at a local studio, which attracted the attention of Some Bizarre Records boss Stevo. He invited the duo to contribute to a compilation project he was putting together.
In early 1981, Stevo packaged Soft Cell into a deal with a major label as the duo's first single, 'A Man Can Get Lost' – featuring the electro classic 'Memorabilia' on the flip – was released, albeit to little commercial attention. The follow-up, a cover of Gloria Jones' Northern soul classic, 'Tainted Love', couldn't have performed more differently. It entered the UK Top 40 at No.26 in August 1981 and hit the top spot just three weeks later, backed by an enthusiastic and then still-influential music press. A wave of promotional appearances later (but famously no promo clip until a later video album was created) saw the single, backed with a cover of The Supremes' 'Where Did Our Love Go?', scale charts across the world. In the US, the track enjoyed a staggering 43-week chart run in the Billboard Hot 100, ultimately peaking at No.8. In the UK, it sold over one million copies, was named the music industry's Record Of The Year, ended up as 1981's biggest seller and, ultimately, became one of the decade's best-loved chart-toppers.
The November follow-up, 'Bedsitter', backed this time by a memorable Tim Pope video, did strong business in the UK, hitting No.4, but failed to match its predecessor's success in the international charts. It came from the band's debut LP, Non-Stop Erotic Cabaret, which was released the following month and peaked at UK No.5 in a 46-week chart run. It contained the third smash-hit, 'Say Hello, Wave Goodbye', which got to No.3 in the UK charts and was memorably later covered by David Gray on his 1998 album, White Ladder.
Marc's decision to partly base himself in New York – a city he had fallen in love with on a trip the previous year – to continue work on what was to become the Non-Stop Ecstatic Dancing remix album allowed him to indulge in many of the temptations the Big Apple could offer. So while 'Torch' secured the group a UK No.2 in the summer of 1982, it was clear the public's middle-of-the-road tastes and Marc's artistic inclinations were a marriage not meant to last. Another Northern soul cover, Judy Street's 'What!', gave Soft Cell a final Top 3 chart placing, but the lead single from their second LP unexpectedly stalled outside the UK Top 20. 'Where The Heart Is' dealt with dark domestic issues and may have been poorly timed given its December release date and lighter, seasonal competition from the likes of Renee And Renato. It was, however, an entirely fitting statement for Marc's uncompromising worldview and artistic credibility.
The Art Of Falling Apart released the following month, peaked at UK No.5 and was a more rounded, imaginative triumph, but managed just 10 weeks on the listings. The double A-Side of 'Numbers' and 'Barriers' failed to change its commercial trajectory when it was released as the set's final single in March; a third single, 'Loving You, Hating Me', did similar modest business internationally.
By this time, Marc was experimenting with a sideline project. Marc And The Mambas' debut set, Untitled, had been released the previous autumn, hitting UK No.42, and displayed a wider set of influences, including revivals of tracks by Lou Reed and Jacques Brel. Marc's prolific work rate during this period saw him release a second double-album Mambas set, Torment And Toreros, in August 1983, while work continued on the third Soft Cell LP, This Last Night In Sodom. The lead single from that release, 'Soul Inside', peaked at UK No.16 ahead of the duo's final live dates for decades in early 1984. The LP, co-produced with Flood, who had also worked on the Mambas project, was released in March of that year and reached UK No.12. A final single, 'Down In The Subway', peaked at UK No.24.
With Soft Cell on a lengthy hiatus that would last almost 20 years, Marc's first solo release, 'The Boy Who Came Back', made a modest impact in the UK charts in June 1984, followed later that year by the album Vermin In Ermine. The following April he teamed up with Bronski Beat to record an innovative medley of the Donna Summer classic 'I Feel Love' with 60s chart-topper 'Johnny Remember Me'. It returned Marc to the Top 3 in a 12-week run and appeared to signal a partial return to commercial form with his subsequent solo single, 'Stories Of Johnny', also hitting the UK Top 30.
The following years saw some well-received albums in Mother Fist And Her Five Daughters and The Stars We Are, and the occasional hit single along the way, but the pairing with Gene Pitney on a cover of 'Something's Gotten Hold Of My Heart' gave Marc a surprise chart-topper in January 1989. The success paved the way for a fresh evaluation of the singer, and this interest also led to a return to the charts for 'Tainted Love' and 'Say Hello, Wave Goodbye'. Lightly remixed and promoted with new videos, they hit No.5 and No.38 in the UK charts, respectively.
Working with legendary producer Trevor Horn on the 1991 set Tenement Symphony provided Marc with further chart glory, including his biggest solo smash to date in 'The Days Of Pearly Spencer', which peaked at UK No.4. A tour of Russia to promote the album helped to fuel the singer's passion for the country, which was to have a strong influence on his work in the years to come. A 1996 set, Fantastic Star, was to be Almond's final major-label solo release and gave him his final solo Top 40 hit to date with 'Adored And Explored'.
At the dawn of the new century, Marc had just released his autobiography and relocated to Moscow to start work on a long-running project to record Russian folk music. The fruits of that labour, Heart On Snow, were finally released in October 2003 and received strong critical acclaim, with reviewers praising its ambition and credibility. It had followed a couple of more traditional solo releases in Open All Night and Stranger Things.
2002 had also seen the surprise reformation of Soft Cell, with the release of a new album, Cruelty Without Beauty, and a couple of singles, one of which, a cover of Frankie Valli's 'The Night', secured them a slot on the BBC's Top Of The Pops. The duo played a series of gigs to support the album, but it proved their last significant collaboration to date.
In 2004 Marc was badly injured in a motorbike accident in London and there followed a long period of recovery before he was able to record and perform again. When that rehabilitation was complete, it sparked something of a creative renaissance in the artist, with a staggering work rate in the years since. Marc's reputation as an outstanding live artist – never venturing near the revival circuit – has been matched by no less than six albums that have been released since 2007. They have included largely covers sets, such as Stardom Road and Orpheus In Exile, and the critical smash The Dancing Marquis, released in 2014.
Soft Cell's catalogue has been revisited many times with numerous compilations and an expanded release from Universal of Non-Stop Erotic Cabaret in 2008. The singer may be expected to perform 'Tainted Love' forevermore, but Marc has made peace with the track that will surely outlive us all and, to this day, in part continues to define one of the UK's most celebrated artists.
Words: Mark Elliott