Soft Cell's 'Non-Stop Erotic Cabaret' Set To Return In Super Deluxe Form
Due out on October 20 through Mercury/UMR, the new 6-CD edition is the ultimate version of the album and features 40 unreleased pieces.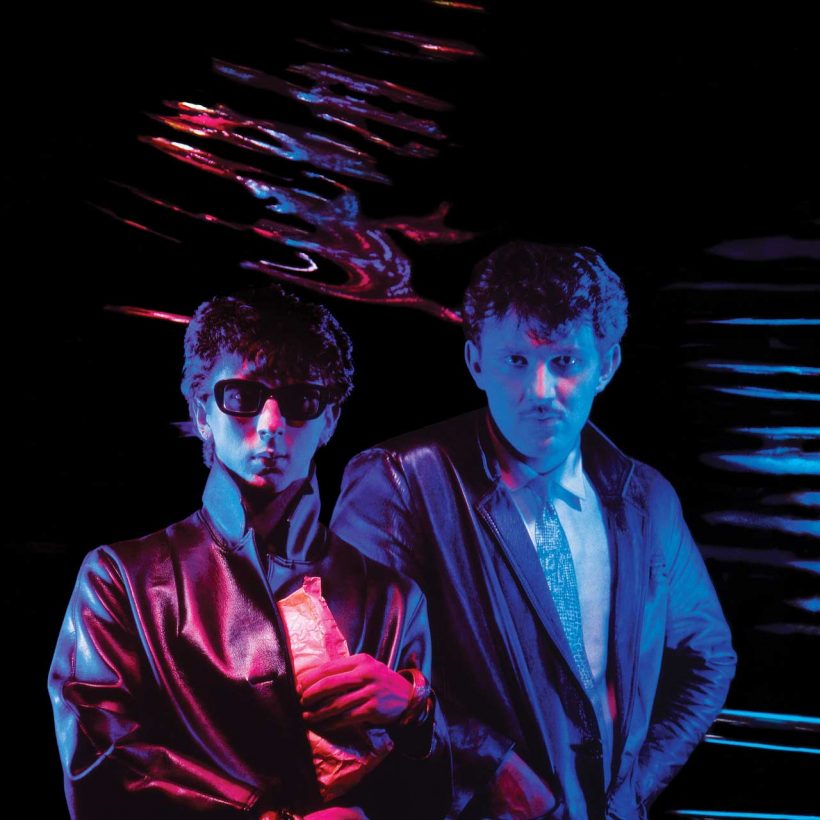 Mercury-EMI / UMR are proud to present a timely celebration of Soft Cell's legendary 1981 debut Non-Stop Erotic Cabaret with various supplementary extras and rarities. The 6-CD, 98-track Super Deluxe Edition is the ultimate version of the album and features 40 unreleased pieces.
CD1 features Non-Stop Erotic Cabaret newly remastered in 2023 by Barry Grint, plus the A & B sides in their original 7" versions, including "Torch," "What!," the band's first Phonogram single "A Man Could Get Lost" & "Memorabilia" which was produced by Mute's Daniel Miller along with the 2016 edit of "Fun City" and a new edit of "Persuasion," both only released on 12" at the time.
CD2 'Non-Stop Extended Cabaret' contains the entire album in extended 12" form, made up of Dave Ball's 2018 studio reworkings of the album using only the original studio parts, plus the original "Bedsitter" 12" which all parties agreed just could not be improved upon. Also featured are new remixes of "Memorabilia" by techno legend The Hacker, Mute founder Daniel Miller and a new Dave Ball extended of "A Man Could Get Lost."
CD3 entitled 'Non-Stop Eclectic Cabaret' is a treasure trove of rarities including BBC session highlights, a selection of demos, outtakes, audio from BBC TV and radio appearances on The Richard Skinner Show', 'The Old Grey Whistle Test', 'Top Of The Pops / Top Of The Pops 2' and 'The Oxford Road Show' as well as selections from 'Heat: The Remixes", including Richard X's now legendary version of "Seedy Films."
Frustration (2023 Extended Version)
CD4 is 'Non-Stop Instrumental Cabaret', which presents the full album instrumentally for the first time and six original 1981 demos, five of which are previously unreleased. These demos include a Daniel Miller produced version of "Tainted Love," "Say Hello, Wave Goodbye" and a version of "Sex Dwarf" which was previously presumed wiped.
CD5 brings together the original 12" A and B-sides of 1981 & 1982 under the banner 'Non-Stop Original Cabaret' including "Memorabilia," "Tainted Love," "Say Hello Wave Goodbye," and the standalone singles "Torch" and "What!" Soft Cell were rightly hailed in their day for pouring their creative efforts and energies into the extended form and these pioneering sides have become legendary.
The final, sixth disc includes the album played in full plus, "Torch" and "Memorabilia," recorded live at Hammersmith's Eventim Apollo in November 2021. There are also three tracks from the band's jubilant London O2 Arena show in September 2018.
Also included in the beautiful 10" x 10" package is an essay on the story of the album by Adrian Thrills, including new interviews with Marc and Dave as well as full song lyrics, contemporary photography along, album and single sleeve scans and compiler's credits from Chris Smith.
In the four decades since its release, it's hard to overestimate just how influential Non-Stop Erotic Cabaret has been. It's revered by artists such as Nine Inch Nails' Trent Reznor and sampled by the likes of Rihanna. It remains an icon of electronic music.
With its roots in post-punk electronics, French chanson, American soul, kitchen sink drama and New York dance, over forty years later, the album's themes still resonate and helped change the course of British pop. It paved the way for countless synth-based music duos, fashioning something dark and distinctive with a hit of pop that helped kick-start a new decade. The phenomenal success of "Tainted Love" in America, where it spent a then-record breaking 43 straight weeks on the Billboard Hot 100) also helped open up the U.S. for alternative and electronic artists such as The Cure & Depeche Mode.
Initially released in November 1981, the ten-track song cycle, in the words of Marc Almond, "Tells a story of a bored ordinary bloke seething with his life wanting more and looking for excitement and adventure in a red neon lit Soho world of red-light cabarets, prostitutes and sex dwarves, looking back at his youth and wondering what happened."
Non-Stop Erotic Cabaret contained three of the most significant singles of the decade; "Tainted Love" (the best-selling UK single of 1981), "Bedsitter" and "Say Hello Wave Goodbye," Dave Ball recalls making the album as "All very weird and extreme, from living in a council flat and suddenly you're flying on Concorde to New York" Looking back, Ball says "Non-Stop Erotic Cabaret was the first period of Soft Cell, really. It was our pop period, and by 1982 we were done and dusted with that. The next one, was much darker."